What's Going On Around The World Today
The U.S. House passed a bill tightening its visa program for people who've traveled to Iraq or Syria in the past five years. Meet the lawyer challenging Jamaica's ban on homosexuality. And how to meditate anytime, anywhere.
America's white nationalists are embracing Donald Trump's proposed ban on Muslims.
While several of Trump's fellow candidates and other Republicans have criticized and condemned his proposal, America's top white nationalists are praising it.
"In what is becoming a fairly routine ritual in a campaign that has seen no shortage of racially charged rhetoric from the Republican front-runner, America's prominent white nationalists again found comfort in a proposal from the The Donald," BuzzFeed News' Andrew Kaczynski and Christopher Massie write. Conservative radio hosts didn't reject Trump's rhetoric and "almost uniformly refrained from criticizing him or his plan."
And a little extra.

The U.S. House of Representatives has approved new screening measures for European travelers.
The Visa Waiver Improvement and Terrorist Travel Prevention Act would place new requirements on travelers from the 38 countries for whom visas are not currently required to enter the U.S., BuzzFeed News' Claudia Koerner writes.
If signed into law, anyone entering the U.S. who has traveled to Iraq or Syria in the last five years would need to file a visa application. At the moment, visas are not required for short-term travelers from European countries — including the focal points of the recent Paris attacks, Belgium and France — as well as Japan and South Korea, Koerner writes.
And a little extra.
The bill, which was passed by an overwhelming bipartisan majority of 407-19, would also require visa waiver countries to share counterterror information and check travelers against international police databases.
WE'RE KEEPING AN EYE ON
The third attacker at Paris's Bataclan concert hall has been identified as a Frenchman who traveled to Syria in 2013, reports say.
The attacker was identified as 23-year-old Foued Mohamed-Aggad, from the eastern French city of Strasbourg. Mohamed-Aggad traveled to Syria in late 2013 with about a dozen other young men from the area, the Associated Press reports.
The other two Bataclan attackers have been identified as 29-year-old Omar Ismail Mostefai and 28-year-old Samy Amimour.
All of the identified attackers in the Nov. 13 terrorist attacks across Paris that killed 130 people –– at least 89 people died inside the Bataclan, making it the deadliest site of the attacks –– have been from France or Belgium and were native French speakers who joined ISIS extremists in Syria, the Associated Press reports.
What's next?

Police still have more identification work to do. "One of the attackers, who was killed Nov. 18 in a police raid on a hideout, remains entirely unidentified," the Associated Press reports.
Police are still searching for suspected Paris attacker Salah Abdeslam, who has sparked an international manhunt.
If you want the latest news and stories, download the BuzzFeed News app for iOS and Android (In U.S. app stores only). Also, you can help us better understand how to serve our readers by filling out this short survey.

DID YOU HEAR ABOUT THIS?
This man is challenging Jamaica's ban on homosexuality.
Maurice Tomlinson, a gay Jamaican attorney, is challenging a law that criminalizes homosexuality, BuzzFeed News' J. Lester Feder writes. The new case comes more than a year after a man challenging the law withdrew his case because of safety concerns.
The law — known as the "buggery law" — was introduced when Jamaica was under British colonial rule. Tomlinson is looking to have the law nullified in all cases of adult consensual sex. Currently, adult sex between same-sex couples is punishable by up to 10 years in prison and hard labor, and those convicted are required to register as sex offenders.
While nobody has been convicted under the buggery code since 2005, it's been used as blackmail "allowing police to use the threat of arrest of gay men for extortion," Feder writes.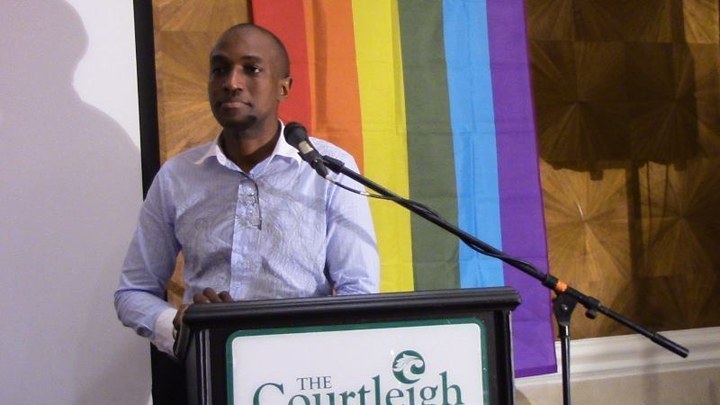 Happy Wednesday
Everyone needs a little ~zen~ from time to time. When artist and author Yumi Sakugawa was 23 years old, she realized that meditation could help ease her depression, BuzzFeed's Arianna Rebolini writes. So she decided to make art about it. She wants you to know that anyone can meditate, any way they'd like. So squeeze a little meditation into your daily routine to expand your sense of ~inner peace and joy~.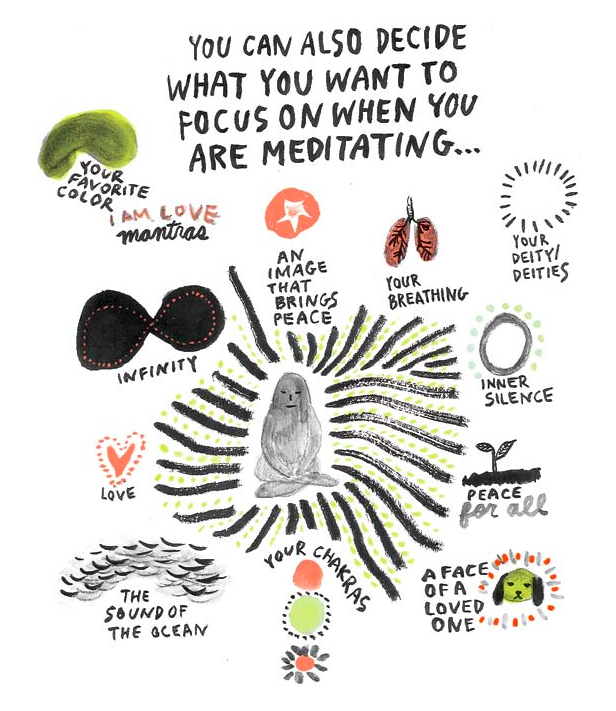 Want a news roundup like this in your inbox every weekday? Enter your email address to sign up now!
For the latest updates, download the BuzzFeed News app for iOS and Android now!