What's Going On Around The World Today?
Fake news headlines fool American adults about 75% of the time and Facebook is a major source, according to a new poll conducted for BuzzFeed News. At least 97 people died after a powerful earthquake hit Indonesia. And the Grammy nominations are here — Beyoncé leads the pack with nine nods, including for Album of the Year.
HERE ARE THE TOP STORIES
Most Americans who see fake news believe it, a new survey has found.
About 75% of American adults who were shown a familiar fake news headline viewed the story as accurate, an exclusive Ipsos poll conducted for BuzzFeed News has found. The survey also found that people who cite Facebook as a major news source are more likely to view fake news headlines as accurate than those who rely less on the platform for news.
The survey is the first large-scale public opinion research study into the fake news phenomenon that has had a sweeping effect on global politics, and that recently caused a gunman to threaten a DC pizza place. The results also suggest that consumers are likely to believe even false stories that don't fit their ideological bias.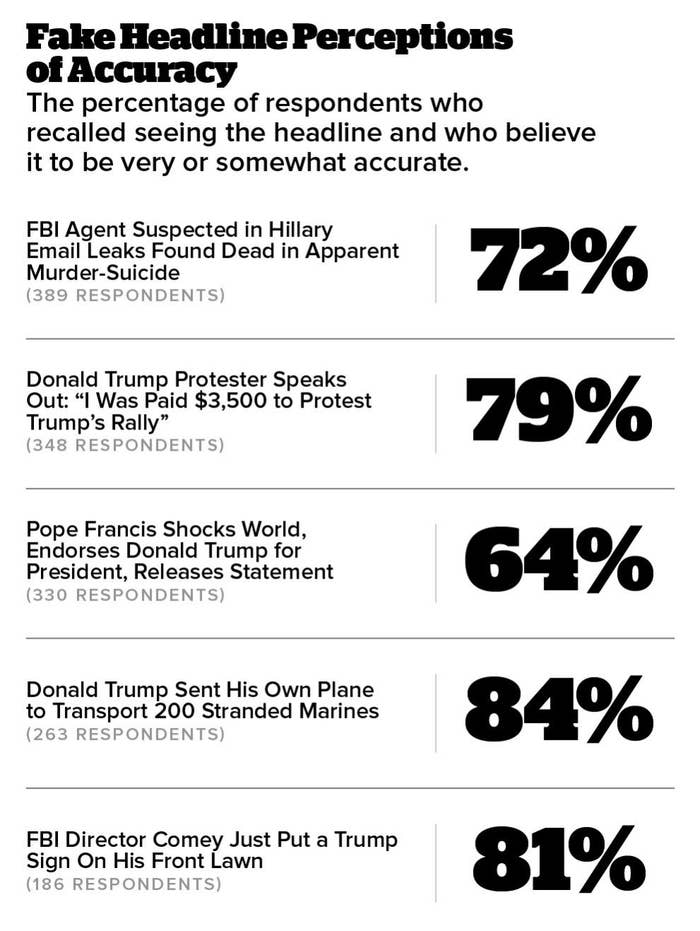 At least 97 people died after a powerful earthquake hit Indonesia.
The magnitude-6.5 quake struck Aceh, a province in the northwestern region of Sumatra, on Wednesday morning. Thousands of rescuers are being deployed to the area. Forecasters said there was no danger of a tsunami as a result of the earthquake.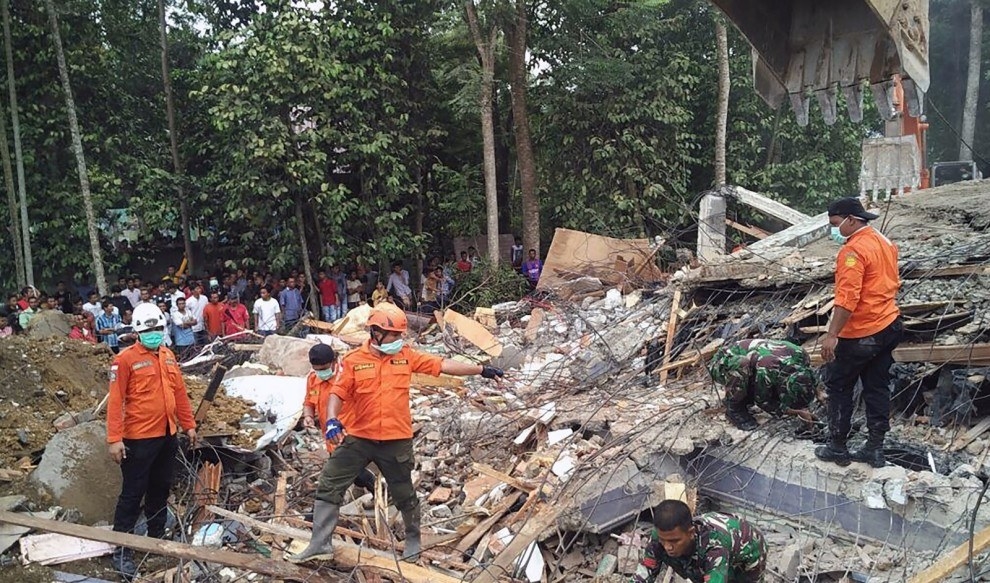 WE'RE KEEPING AN EYE ON
The abortion trial to watch In Trump's America.
Decades after Roe v. Wade — the decision that affirms a woman's right to an abortion — it's rare to die from a legal abortion in the US. The CDC's most recent abortion mortality count comes from 2012, when there were four deaths out of 699,202 reported abortions.
It's even more rare today that a doctor involved in an abortion-related death faces criminal charges — medical malpractice lawsuits are more likely. But in October, four months after a woman died after a surgical abortion in a Queens clinic, a grand jury indicted the clinic's owner on a charge of second-degree manslaughter. If convicted, he could face 15 years in prison. BuzzFeed News' Jessica Testa has the full story.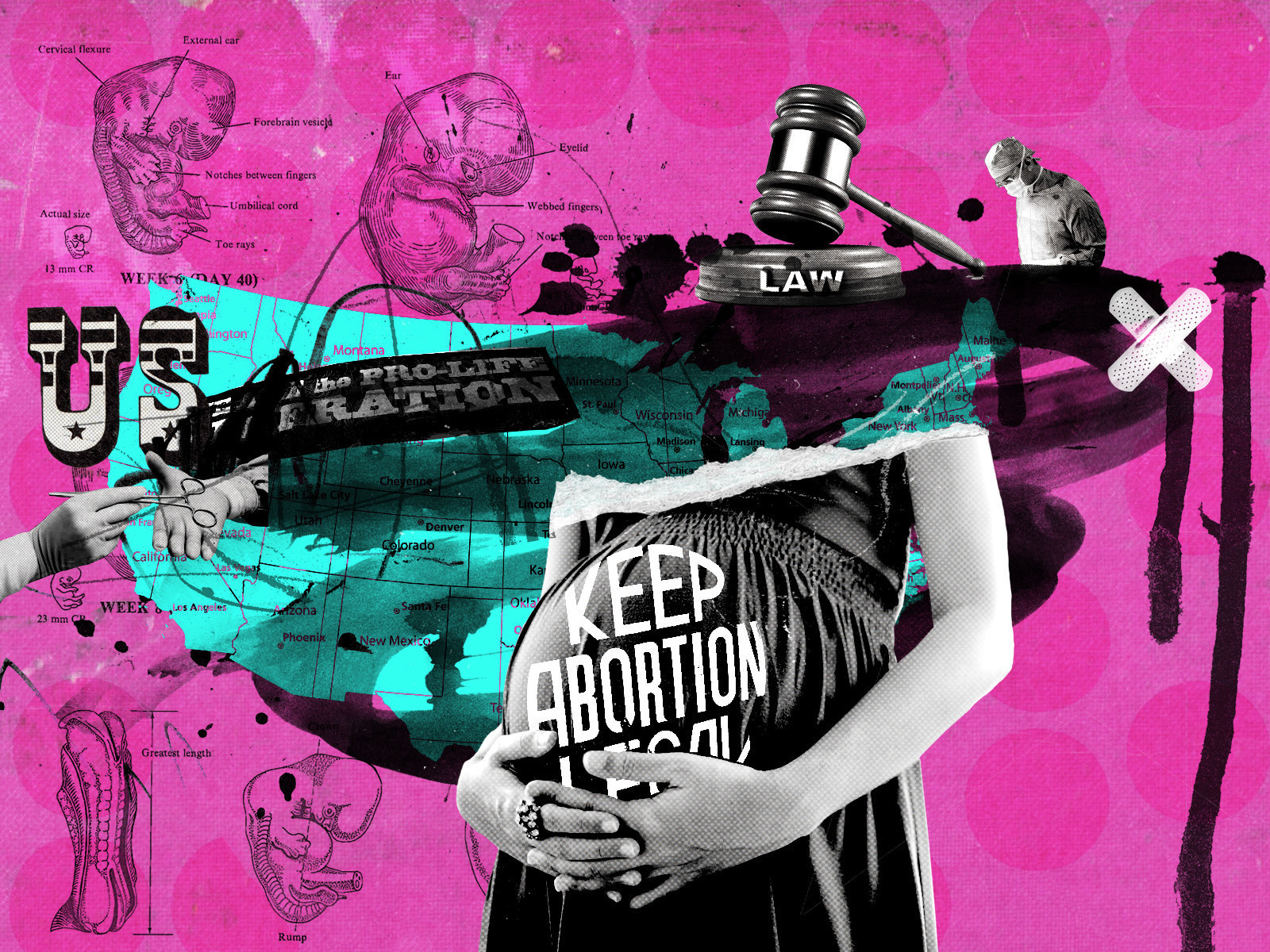 And a little extra

President-elect Donald Trump said that he wants to cancel the government's multibillion-dollar contract with Boeing for new Air Force One planes.
The billionaire chief of Japanese technology giant SoftBank visited Trump Tuesday and said that his companies would invest $50 billion in the United States and create 50,000 new jobs in the coming four years.
Former US Senator Bob Dole's law firm was paid $20,000 a month to lobby for Taiwan and played a role in Trump's call with the president. Dole said on Monday his firm helped broker a controversial phone call (breaking decades of diplomatic precedent) between President-elect Trump and Taiwanese President Tsai Ing-wen.
QUICK THINGS TO KNOW