HERE ARE THE TOP STORIES
German Chancellor Angela Merkel's refugee policy is under fire as authorities continue to hunt for Berlin truck attack suspect Anis Amri.
Police launched a massive manhunt Wednesday for Amri, a 24-year-old Tunisian man who was denied asylum earlier this year and who has previously been under investigation for potentially planning an attack. Amri's brother, Abdelkader, told AFP that "if he's guilty, he deserves every condemnation." Here's what we know about the suspect.
Political fallout
Even before a single fact was known on Monday night, the attack, which left 12 people dead and 48 others injured, was fueling the forces that are shaping into a perfect storm over Germany ahead of next year's federal elections: a resurgent far-right, criticism of Merkel's policy of welcoming hundreds of thousands of refugees last year, social media trolls, and fears of Russian interference in the democratic process.
Pro–abortion rights minority groups will now lead part of the fight against Donald Trump.
Nearly 300 abortion rights advocates from 90 groups nationwide gathered in Washington, DC, last week to organize strategy and tactics for the coming years under Trump and a Republican-controlled government. Groups that focus on women of color will take on an increased organizing role when it comes to rallying supporters for local lobbying. BuzzFeed News' Ema O'Connor reports.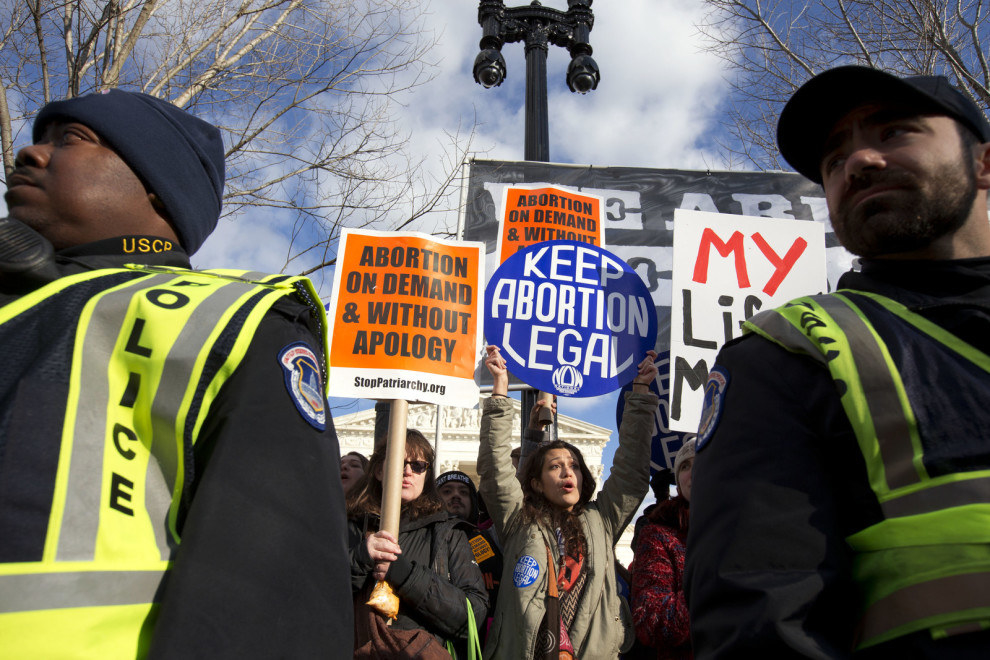 And a little extra
Trump has appointed billionaire investor Carl Icahn as a special adviser, focused on reforming government regulation of business.

Boeing's CEO said the company would build new Air Force One planes for less than the supposed $4 billion price that the president-elect called "out of control" while threatening to cancel the contract.

And a Virginia winery owned by Eric Trump has applied for permission to import more foreign workers to prune grapevines.
WE'RE KEEPING AN EYE ON
North Carolina and its attempt to repeal the "bathroom law" — which restricts transgender people's use of certain public restrooms.
The Charlotte City Council had repealed an LGBT nondiscrimination ordinance this week with the understanding that state officials, who opposed the city law, would act in kind. Instead, the state's anti-transgender law remained on the books Wednesday night and Charlotte got nothing. Progressive activists were outraged, arguing that lawmakers had reneged on a deal.
DID YOU HEAR ABOUT THIS?
The manufactured intimacy of online self-care.
"Twitter has been so anxiety-ridden for the last year in particular, a perfect storm of election anguish, the deaths of beloved celebrities, and, frankly, a lot more of the usual racism and sexism," writes BuzzFeed News' Scaachi Koul.
"But the internet is, ultimately, too enticing to look away from, too necessary to our daily existence to not engage with. Ignoring it is no longer an option as the line between digital and tangible experiences is blurred, so instead of running away from it, people are creating pathways to serenity: Use a known evil for some marginal good."