What's Going On Around The World Today
Spain's general election on Sunday ended an era of two-party rule. Television host Steve Harvey announced the wrong winner of the Miss Universe contest — it was awkward. And a look back at some of the best personal essays of 2015.
Two new political parties together won about a third of parliamentary seats in Spain's general election, upending the country's long-term two-party rule.
The new parties have become major players on the political scene. Podemos, an anti-austerity party (which won 42 seats) and the liberal Ciudadanos party (which won 40 seats).
While Prime Minister Mariano Rajoy's ruling Popular Party got the most votes and 123 seats in parliament, they didn't win enough to form a majority in the country's 350-seat parliament. (In 2011, the party won 186 seats.)
The next Spanish government could now be a coalition, following the emergence of Podemos and Ciudadanos, who disrupted the country's establishment and ended three decades of two-party rule by the conservative Popular Party and the Socialists, BuzzFeed News' Francis Whittaker writes.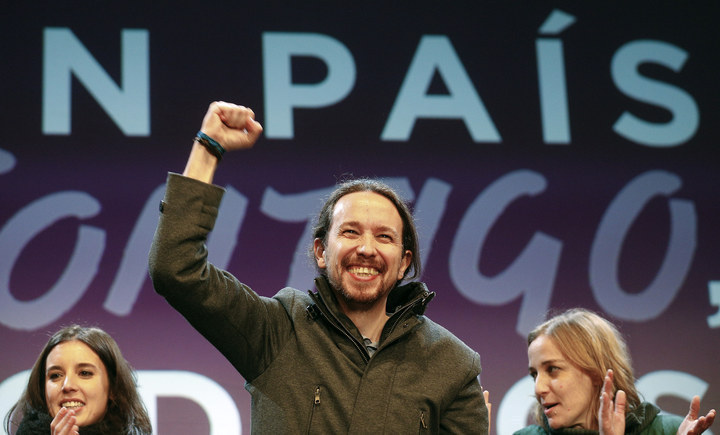 By the numbers.

Here's the breakdown of Spain's general election according to BBC News:
The PP: 28.72%

The Socialists: 22.01%

Podemos: 20.66%

Ciudadanos: 13.93%
WE'RE KEEPING AN EYE ON
The fourth Democratic debate didn't really change much.
Democratic presidential candidates Vermont Sen. Bernie Sanders, former Secretary of State Hillary Clinton, and Former Maryland Gov. Martin O'Malley debated at Saint Anselm College in Manchester, New Hampshire, on Saturday night.
There were some sharp disagreements and some odd moments — like when the action resumed after a commercial break before Clinton was back on stage — but ultimately the debate didn't seem to change the power dynamics of the campaign, BuzzFeed News reports.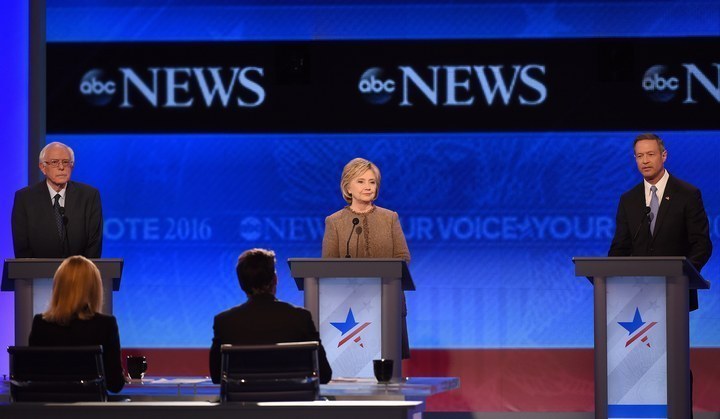 Here are some highlights.
Sanders apologized for his campaign's accessing of Clinton's internal voter data, which was said to have happened because of a "Democratic National Committee software glitch."

Clinton promised that she would not raise taxes on families making less than $250,000 annually.

O'Malley attacked Clinton and Sanders on their records regarding gun control — and both fought back vehemently.

On race and policing, all three candidates appeared to agree on major points — reforming police departments and increasing transparency.

Clinton and O'Malley also repeatedly called out GOP frontrunner Donald Trump for his comments about banning Muslims from entering the U.S. Clinton said Trump's rhetoric "fans the flames of radicalization," and called the Republican candidate "ISIS's best recruiter."
Voters have repealed a marriage equality law in Slovenia.
More than 60% of ballots cast this week supported repealing the country's marriage equality law, which was enacted by parliament in March, giving repeal voters enough ballots to make the vote binding under the country's election laws, BuzzFeed News' J. Lester Feder and David Mack write.
For the latest news and stories, download the BuzzFeed News app for iOS and Android (in U.S. app stores only).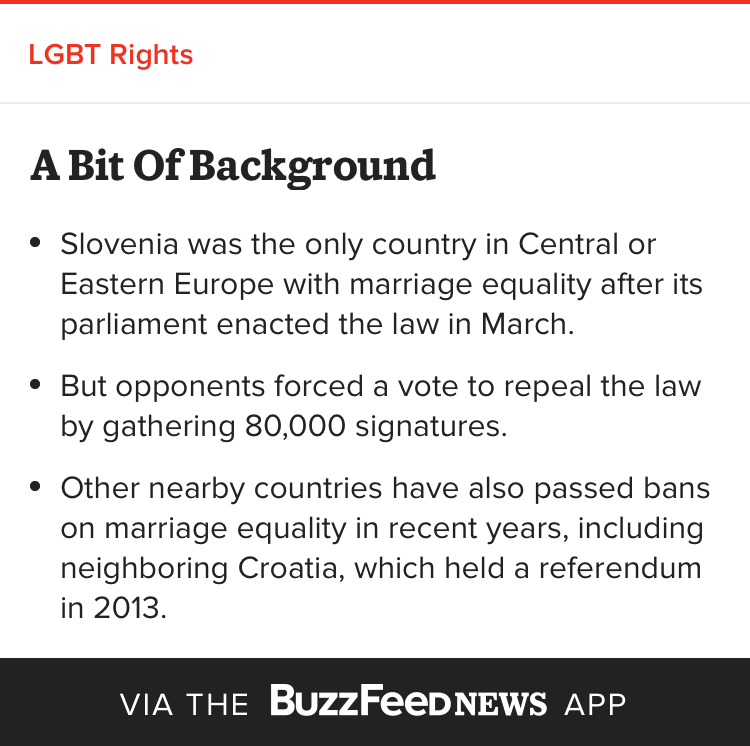 DID YOU HEAR ABOUT THIS?
TV host Steve Harvey announced the wrong Miss Universe winner during last night's live airing of the contest, and things got really awkward.
Miss Colombia, Ariadna Gutierrez, was briefly crowned, before the sparkly tiara was unceremoniously removed from her head and given to Miss Philippines, Pia Alonzo Wurtzbach. The confusion arose after Harvey misread the card with the winners' names, on which Gutierrez was listed as the first runner-up.
Moments later, Harvey corrected himself and called it a "horrible mistake."
"Please don't hold it against the ladies," Harvey said to the booing crowd. "We feel so badly, but it's still a great night." People have since taken to Twitter to express their disbelief over the shocking blunder.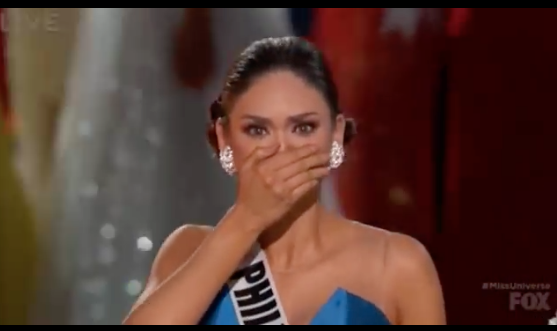 THE BEST OF 2015

Here are some of the most moving personal essays of 2015.
In no particular order, here are just a few of the many fantastic personal essays we published across BuzzFeed this year.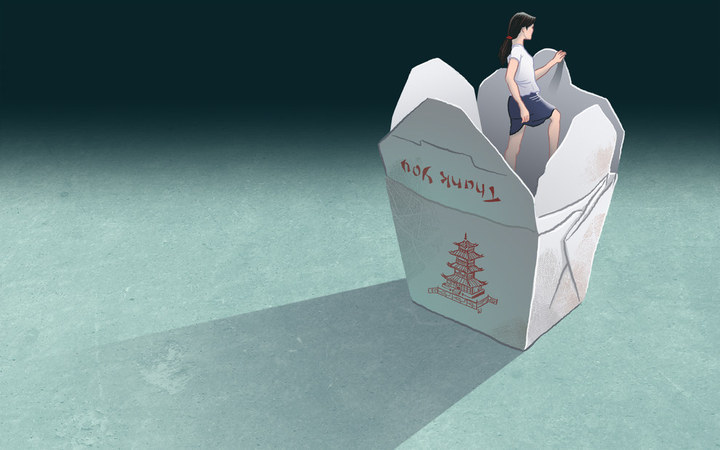 Happy Monday
"Walls of Kindness" are materializing in cities across Iran for people to leave clothing for the poor or homeless. The first such wall popped up in the northeastern city of Mashdad, where hooks were placed on the wall with a sign that read: "If you don't need it, leave it. If you need it, take it." With winter temperatures dropping and a stagnant economy, the need for clothing donations is high, BuzzFeed News' David Mack writes. A little kindness goes a long way.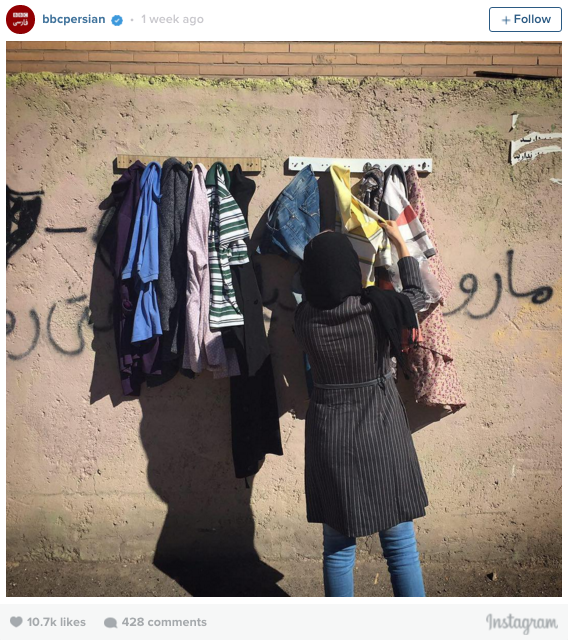 Want a news roundup like this in your inbox every weekday? Enter your email address to sign up now!
For the latest updates, download the BuzzFeed News app for iOS and Android now!