HERE ARE THE TOP STORIES
The anti-Trump electoral college effort is only the beginning.
A larger campaign to undermine the legitimacy — and constitutionality — of Donald Trump's presidency is likely just getting underway.
Many Democrats and other opponents of Trump have been working to change the results of the election through the electoral college vote on Monday — an almost unfeasible effort to deny Trump a majority of the electoral votes required to become president.
Presuming that mission is unsuccessful, prepare for the next phase: Jan. 6, when Congress formally tallies the results of those votes, writes BuzzFeed News' Chris Geidner.
And a little extra
Monday could be the opening salvo of a birther conspiracy for a new administration. This time around, however, the questions raised appear to be legitimate — Trump's international conflicts of interest are real and, according to the unanimous view of US intelligence agencies, so are Russian attempts to influence the election. The problem, however, is that — for the most part — these are uncharted waters and there are no established solutions.
After more than four months without a press conference, Trump held an off-the-record event for reporters. Trump may be forced to stand up to Russia whether he wants to or not. And these islands in the Pacific are blocking people from creating TRU.MP websites.
WE'RE KEEPING AN EYE ON
The worldwide fake news empire.
Remember that "the pope endorses Trump" hoax? Well, a BuzzFeed News investigation has found that the site that initially published it is part of one of the world's most unique and ambitious fake news operations — a network of at least 43 websites that together have published more than 750 fake news articles.
We followed a trail from the fake sites to a group of now-defunct websites about topics including nurses and photos of Jennifer Love Hewitt, and eventually to a house in the small city of Atascadero, California, where a man named Justin Smithson resides. Here's the true story of how this network gave birth to what became the iconic hoax of the 2016 election.
DID YOU HEAR ABOUT THIS?
Legendary socialite Zsa Zsa Gabor has died at 99. The actor and author, whose multiple marriages made her a legendary staple of Hollywood celebrity culture, died on Sunday. A forerunner of Paris Hilton (Gabor's second husband was Paris's great-grandfather Conrad Hilton), she was extravagantly blonde and extravagantly feminine; she acted in films and on television from the 1950s through the 1990s, but her stardom was inextricable from her career and she was celebrated for her wit and banter.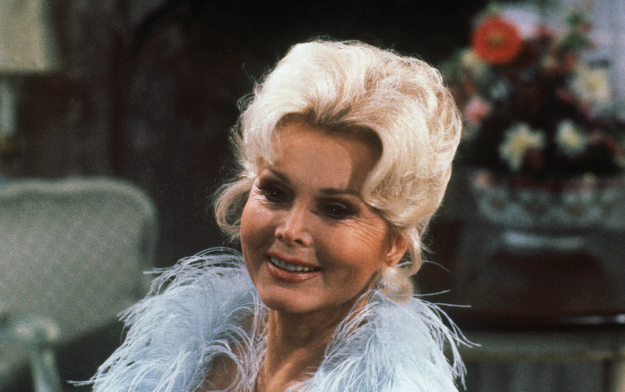 Dr. Henry Heimlich, who invented the famous anti-choking technique, has died at 96. The surgeon and Cincinnati native died on Saturday. The anti-choking method, now known as the Heimlich maneuver, is said to have saved tens of thousands of lives in the US alone. "My father was a great man who saved many lives," said Phil Heimlich. "He will be missed not only by his family but by all of humanity."

Quick things to know:
World: Gunmen opened fire on police and launched an attack on a medieval castle in Jordan on Sunday, killing at least 10 people including one Canadian tourist officials say. Armed groups attacked buses en route to remove sick and wounded Syrians on Sunday. And ISIS suicide bombers in Mosul are terrifyingly effective.

US news: Princeton University has suspended its swimming and diving team for the season after "vulgar and offensive" material was found on the team's mailing list server, the university said. And white supremacist Dylann Roof was confident he would be safe and protected throughout his trial, a protection that black people are routinely denied.

In the UK: Syrian asylum-seekers are being forcibly removed from the UK to other European Union countries. Here's why Ireland could be Scotland's secret weapon in Brexit negotiations. And these British Muslim girls are taking up fencing, and it's pretty badass.

Battle of the drone: China will return a US Navy-owned drone its military seized in the South China Sea, the country's defense ministry said.

In tech: Facebook, Apple, Google, and Uber have all said they won't help create a Muslim registry.

Celeb and entertainment: No, CeeLo Green didn't get hurt by an exploding phone. That viral video is from a project he's working on. Fifth Harmony have announced that Camila will be leaving the band. And Rob Kardashian claims Blac Chyna left him, taking their daughter and even his open bag of chips. Here's what we know.