What's Going On Around The World Today
The first of six trials connected to the death of Freddie Gray has ended in a mistrial. The death penalty in the U.S. continued its decline and faced big questions in 2015. And BuzzFeed News sat down for a chat with Star Wars: The Force Awakens director J.J. Abrams.
HERE ARE THE TOP STORIES
The U.S. Federal Reserve raised interest rates for the first time in almost a decade, signaling confidence in the economy.
This change won't feed through to people's pockets immediately. But because these short-term rates can "affect the rates charged on credit cards, loans, savings accounts, and other financial products, it's likely that the move will eventually hit your wallet," the Washington Post writes.
Low interest rates generally mean it's cheaper for people to borrow money, which tends to encourage them to spend more versus saving, buy more stuff, and increase the demand for goods. (In other words: Low interest rates are supposed to stimulate the economy.)
How the interest rate affects you depends on the types of loans you have and where you keep your money. Here are five things — from mortgages to credit cards — to keep an eye on for now.
#TBT to 2006.
The federal funds rate hasn't been raised in nine years. Back then, Shakira's "Hips Don't Lie" was No. 1 in the charts and Apple was only the 131st-largest business in the world (it's now by far the largest). The economy was very different, too: It was incredibly easy to get a mortgage, and a huge increase in home prices was finally cresting, Matt Zeitlin writes for BuzzFeed News.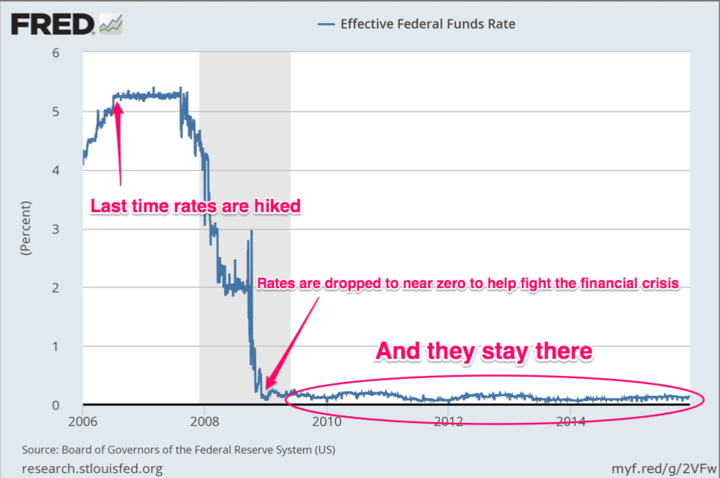 Use of the death penalty in America continued its decline and faced some big questions in 2015.
For the first time in the modern era, fewer than 50 death sentences were imposed across the U.S. in a single year. As the number of executions and death sentences dropped, attention focused primarily on two issues: the U.S. Supreme Court and the drugs states use to conduct executions, BuzzFeed News' Chris Geidner writes.
Those stories came together throughout the year in the case of Richard Glossip, on death row in Oklahoma for the 1997 murder of a man Glossip says he didn't kill.
The Supreme Court heard an inmates' lawsuit in which Glossip was named first and which challenged the state's use of the sedative midazolam in its executions. Midazolam — used by several other states as well — was used in three problematic executions in 2014.
Although the court upheld the use of the drug in June, a more fundamental issue was raised: Justice Stephen Breyer, joined by Justice Ruth Bader Ginsburg, "suggested the time had come to revisit the larger question of the constitutionality of the death penalty itself," Geidner writes.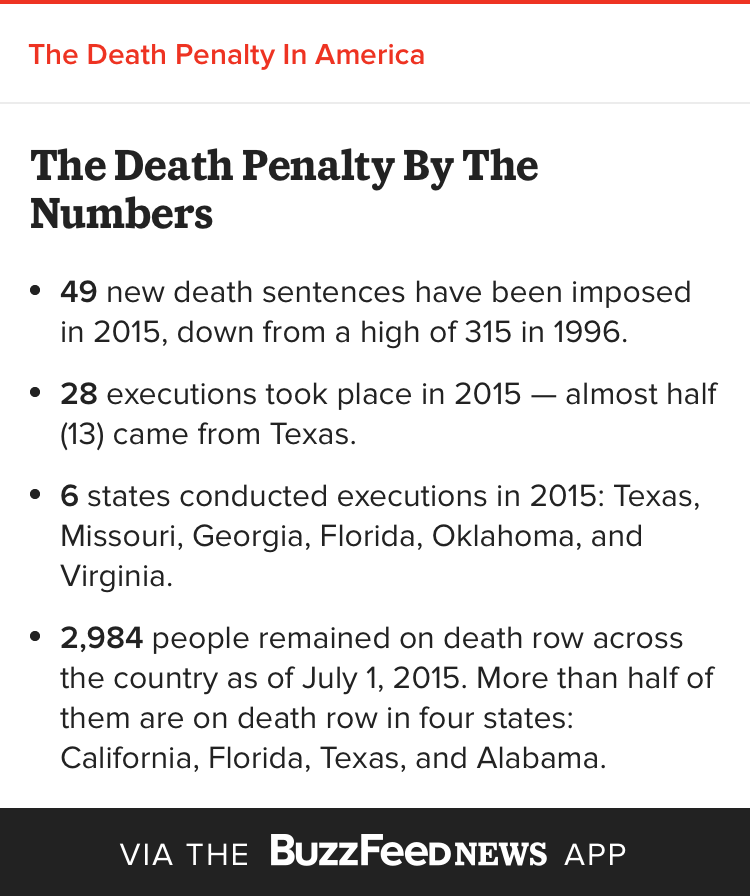 Earlier this year, BuzzFeed News launched an extensive investigation into states' efforts to obtain execution drugs from overseas. Most of the efforts surround Chris Harris, a sales rep in India with no pharmaceutical background who sold execution drugs to several states over the past several years.
WE'RE KEEPING AN EYE ON
The first case in connection with the death of Freddie Gray ended in a mistrial.
Jurors were unable to reach a verdict on any of the charges after three days of deliberation, BuzzFeed News' Joel Anderson reports from Baltimore.
Police officer William Porter was charged with involuntary manslaughter, second-degree assault, misconduct in office, and reckless endangerment associated with Gray's death. It was the first of six trials connected to the death of Gray, a young black man who died from a severe spinal injury in the back of a police van in April.
Black Lives Matter activists responded to the mistrial with anger and anxiety over what it means for the other five officers yet to stand trial, BuzzFeed News' Darren Sands writes.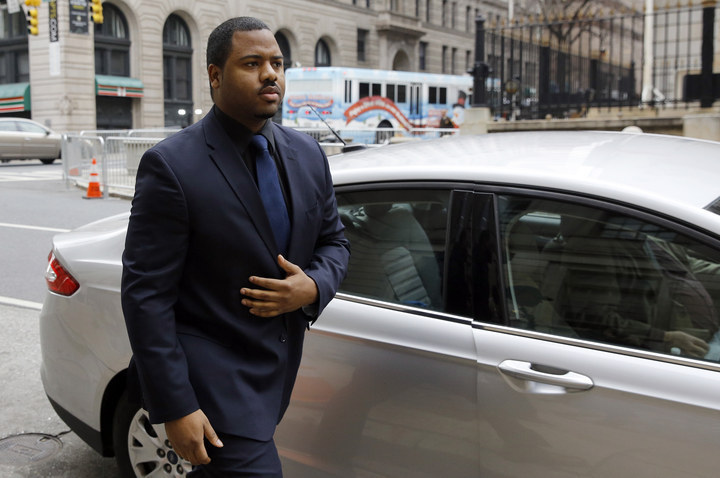 What's next?

There might be a retrial, but it's unclear when. U.S. Rep Elijah Cummings said he was informed that the "State's Attorney's Office intends to retry Officer Porter." Baltimore State's Attorney Marilyn Mosby said her office was unable to comment on the outcome because of a gag order in place.
A Thursday court hearing to reschedule Porter's future trial was canceled with no further explanation, Anderson writes.
The other five officers implicated in Gray's death are scheduled to be tried consecutively in 2016.
If you want the latest news and stories, download the BuzzFeed News app for iOS and Android.
DID YOU HEAR ABOUT THIS?
BuzzFeed News chatted with J.J. Abrams about his long road to Star Wars.
With Star Wars: The Force Awakens upon us, the film's director, J.J. Abrams, looked back at the movies that got him here — from the scale of Mission: Impossible III to his frustrations with 2013's Star Trek Into Darkness. BuzzFeed's Kate Aurthur and Abrams chatted over coffee in L.A. earlier this month. Here are some highlights from their conversation:
On the diverse cast of The Force Awakens: "I want people to feel that this is an inclusive world. Because that's what I felt when I saw Star Wars originally. The Force binds all living things together — not just white dudes."
On lying to Star Trek fans after spoilers leaked that a canonical Star Trek villain would be featured in Into Darkness: "While I agree with Damon Lindelof that withholding the Khan thing ended up seeming like we were lying to people, I was trying to preserve the fun for the audience, and not just tell them something that the characters don't learn for 45 minutes into the movie, so the audience wouldn't be so ahead of it."
On painfully relating to his lead character in Super 8: "Over the course of making this movie that happened to be about a kid who lost his mother, I was losing my mother."
On the similarities between casting The Force Awakens and Lost: "It's easy to look back and go, Oh, well, of course that's what Charlie or Kate or Jack or Sun or Jin or Sayid would look like. ... You can find someone who's great, but it's not a binary exercise. You need to look at everyone together and say, 'Here's the group, how's it gonna work?'"
Still avoiding spoilers? We got you: Here are some things you ~definitely~ won't see in Star Wars: The Force Awakens.

Quick things to know: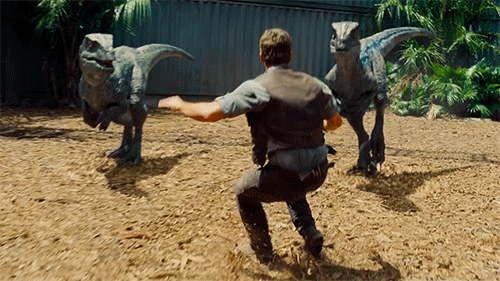 Happy Thursday
For those of you who can't get into ballet music, think again. BuzzFeed News' Leticia Miranda may have found you something you'll like. The California Philharmonic revived The Nutcracker on Dec. 12 by putting a modern, hip-hop twist on the holiday ballet classic. "Why don't we put hip-hop dancers doing pinwheels and doing 21st century street dance instead of the Russians doing 19th-century street dance?" the orchestra's maestro, Victor Vener, asked BuzzFeed News. Seriously, the performance was dope AF.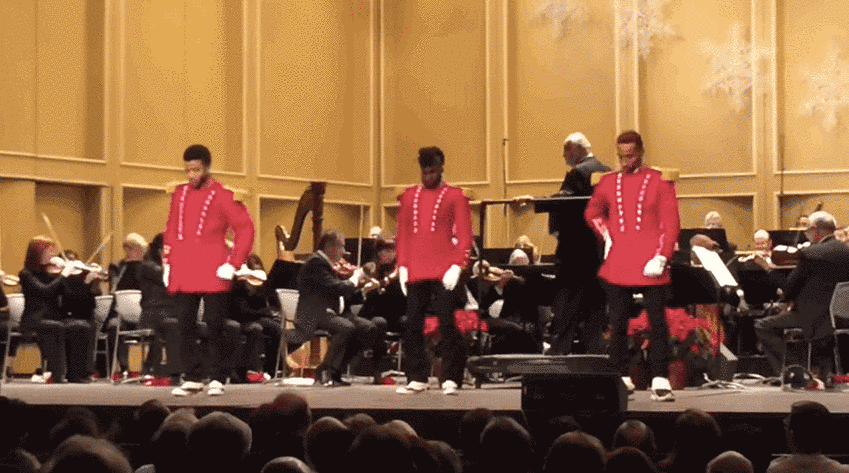 Want a news roundup like this in your inbox every weekday? Enter your email address to sign up now!
For the latest updates, download the BuzzFeed News app for iOS and Android now!