HERE ARE THE TOP STORIES
Terror attacks over the weekend.
Kurdish militants have claimed responsibility for bombings that killed at least 38 people and wounded at least 166 others outside a sports stadium in Istanbul, Turkey. Of the 38 dead, 30 were police officers who had been near the site of the blast on Saturday morning, Turkey's interior minister said.
At least 25 people were killed in a bombing at Egypt's main Coptic Christian cathedral Sunday morning, the most deadly attack on the religious minority in recent years. The bombing came two days after an explosion elsewhere in Cairo killed six policemen. No group has yet claimed responsibility for Sunday's attack.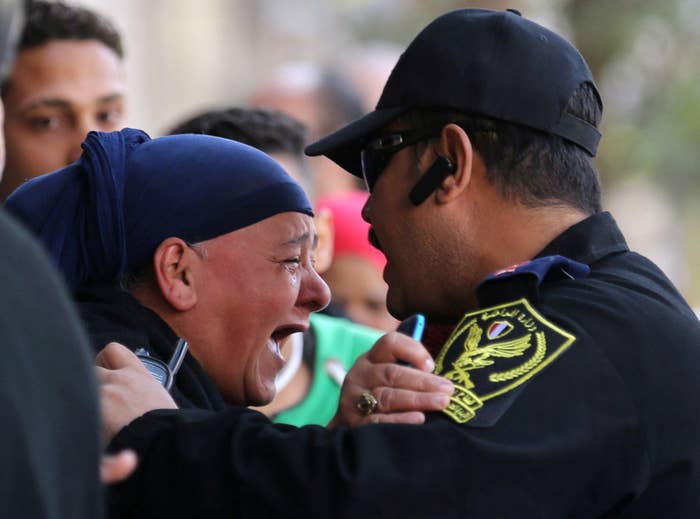 Election hacking and Trump's America
The CIA believes Russia meddled in the US presidential election through a series of hacks to bolster Trump's chances of winning, the Washington Post reported Friday. In response, Trump's transition team brushed aside the CIA report and questioned the veracity of the agency. Now a group of leading Democratic and Republican senators are calling for an inquiry into whether Kremlin-orchestrated cyberattacks swayed the race.
US intelligence officials told BuzzFeed News about their repeated warnings to European allies about the threat that Russian hackers poised. But in many cases the warnings were a little too late — the Russians were in.

Trump's deals in Turkey align him with powerful partners. Of all the Trump Organization's global dealings perhaps none are as tangled and potentially fraught as his three multimillion-dollar business ties to Turkey, a key NATO ally and US partner in the war against ISIS that is drifting into authoritarianism under President Recep Tayyip Erdogan.
And in an interview that aired Sunday, Trump falsely asserted that "nobody really knows" what's causing climate change.
WE'RE KEEPING AN EYE ON
ISIS has re-entered the ancient city of Palmyra.
Militants on Sunday recaptured Palmyra from Syrian forces, nine months after they were forced out by a joint effort from Syria and Russia.
According to state media and Syrian activists, ISIS has taken over several government facilities and oil fields, as well as key areas in the countryside surrounding the famous, 2,000-year-old city, the Associated Press reported.
DID YOU HEAR ABOUT THIS?
Former CIA Director David Petraeus helped block the autopsy of an Afghan man who died in US custody.
In a 2009 nighttime rescue raid in Afghanistan, elite US Special Operations soldiers captured a man who they thought would lead them to missing US Army Sgt. Bowe Bergdahl. Hours later, he was dead.
Against the advice of military coroners, who said abuse by US troops had contributed to the man's death, top generals, including Petraeus, made sure an autopsy was never conducted. Hours after the man's body was released, disturbing photos of his bruised and bloodied corpse so unsettled one general that he questioned whether the officers should have bucked protocol.