What's Going On Around The World Today?
Fox News has announced the 10 U.S. presidential candidates who will participate in tomorrow's presidential debate. BuzzFeed News' Jina Moore explains how a piece of paper has become one of the most prized things in South Sudan. And women are challenging gender stereotypes with #ILookLikeAnEngineer.
HERE ARE THE TOP STORIES
The number of migrants who have died so far this year in the Mediterranean sea has passed 2,000, making 2015 on pace to become the deadliest year for people trying to reach Europe.
The majority of migrants have died in the Channel of Sicily on the central Mediterranean route connecting Libya and Italy, according to the latest International Organization for Migration report. In 2014, a total of 3,279 migrants lost their lives trying to make the journey.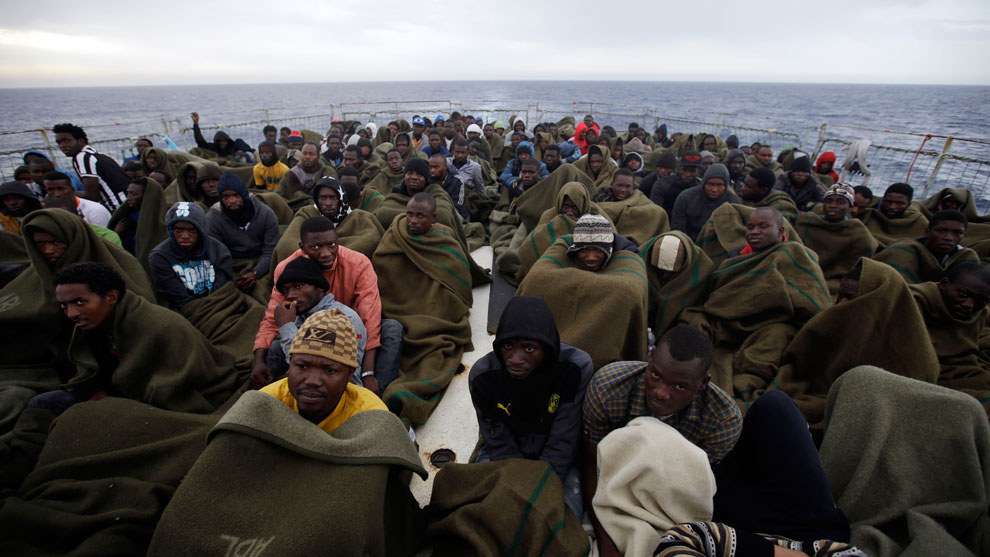 "It is unacceptable that in the 21st century people fleeing from conflict, persecutions, misery and land degradation must endure such terrible experiences in their home countries, not to mention en route, and then die on Europe's doorstep," IOM Director-General William Lacy Swing said.

Despite the high number of deaths and a crisis that shows no sign of slowing, European leaders have been unable to come to a consensus in regards to the best way of tackling the migrant problem, BuzzFeed News' Felipe Araujo writes.
And a little extra.
Meanwhile in Turkey, only 2% of Turks see immigration in a positive light, according to a new BuzzFeed/Ipsos global poll on immigration views. "Turkish views on immigration have been steadily on the decline since the start of Syria's civil war in 2011, which has seen at least 1.8 million Syrians flee violence and enter their country," BuzzFeed News' Hayes Brown writes.
If you're interested in this topic, the Washington Post has a devastating story on the horrible ways migrants journeys end and the New York Times has powerful images of refugees and migrants arriving on the Greek island of Lesbos.
Fox News has announced the 10 U.S. presidential candidates who will participate in tomorrow's Republican debate.
The participants were determined by five national polls. They are:
Donald Trump

Former Florida Gov. Jeb Bush

Wisconsin Gov. Scott Walker

Former Arkansas Gov. Mike Huckabee

Retired neurosurgeon Ben Carson

Texas Sen. Ted Cruz

Florida Sen. Marco Rubio

Kentucky Sen. Rand Paul

New Jersey Gov. Chris Christie

Ohio Gov. John Kasich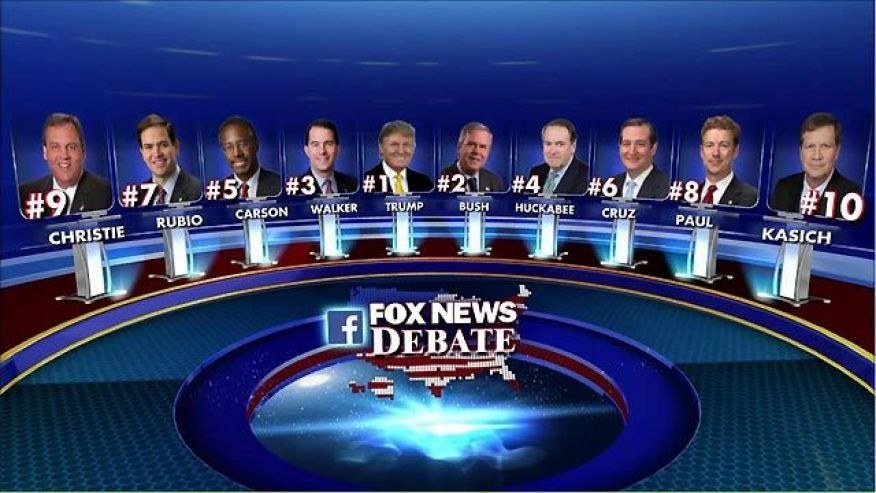 That leaves seven declared candidates who won't be in the primetime debate, scheduled to air at 9 p.m. ET. Instead, Fox News is holding an earlier debate at 5 p.m. ET for them before the 10 leading candidates take the stage. The participants were determined by five national polls.

If you want more on the 2016 U.S. presidential race, download our app for breaking news alerts and the latest stories. (Android users, we're so close. You can sign up here and we'll let you know when we launch.)
And a little extra.
How are the other seven Republican candidates who didn't make the big debate preparing for theirs? "These candidates are not preparing, according to their campaigns. They are prepared," BuzzFeed News' Rosie Gray writes. "And the 5 p.m. debaters don't have to deal with the wildcard that is Trump, a subject that the higher-polling campaigns are obsessing over."

WE'RE KEEPING AN EYE ON

Super Typhoon Soudelor, the strongest storm of 2015 so far, is threatening parts of Asia after hitting the Pacific island of Saipan.
The storm has sustained winds of more than 160 mph and gusts nearing 200 mph, the equivalent of a Category 5 hurricane, which is the highest on the scale, according to the Joint Typhoon Warning Center. By Tuesday evening, Soudelor was downgraded to the equivalent of a Category 4. "Typhoons are the Western Pacific's version of hurricanes," according to USA Today.
What's next?
The storm is expected to make landfall in Taiwan on Friday, with winds estimated at 144 mph, equivalent to a Category 4 hurricane, according to the latest forecast from the typhoon center. More than 20 inches of rain is likely, which could trigger mudslides and flash floods and the impacts could last into early next week across eastern China, said AccuWeather meteorologist Eric Leister.
It may hit Japan's Ishigaki Island next, according to the National Oceanic and Atmospheric Administration.

DID YOU HEAR ABOUT THIS?
This piece of paper has become one of the most prized things in South Sudan.
Four years after it became a country, South Sudan still doesn't have birth registration law. This means that a "birth notification" form is effectively, but not technically, a birth certificate, BuzzFeed News' Jina Moore reports from Bentiu, South Sudan.
"Basically, the child doesn't even exist legally if he doesn't have a birth notification," said Ettie Higgins, the deputy representative in South Sudan for Unicef, which is running the notification program. Without that paper, Higgins said, children "won't be able to go to school … to get any access to basic social services, or to get vaccinations or health care." They are also more susceptible to child marriage or human trafficking, she said.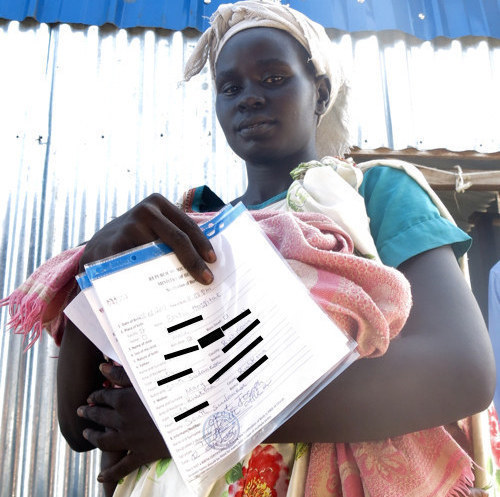 Cecil the lion is a symbol — of Zimbabwe's lopsided economy.
"Many were outraged about Cecil's death, but they were also conflicted about the representation of Zimbabwe in the international news stories about it," BuzzFeed contributor Alex Magaisa writes. Most Zimbabweans have never seen the wildlife that our government charges wealthy foreigners top dollar to kill. "So, while the world mourns Cecil the lion, do remember that Cecil is not a symbol of Zimbabwe. He's just one victim of a blood industry that unites friends and foes alike across countries and continents — but within the confined lines of wealth and power," Magaisa writes.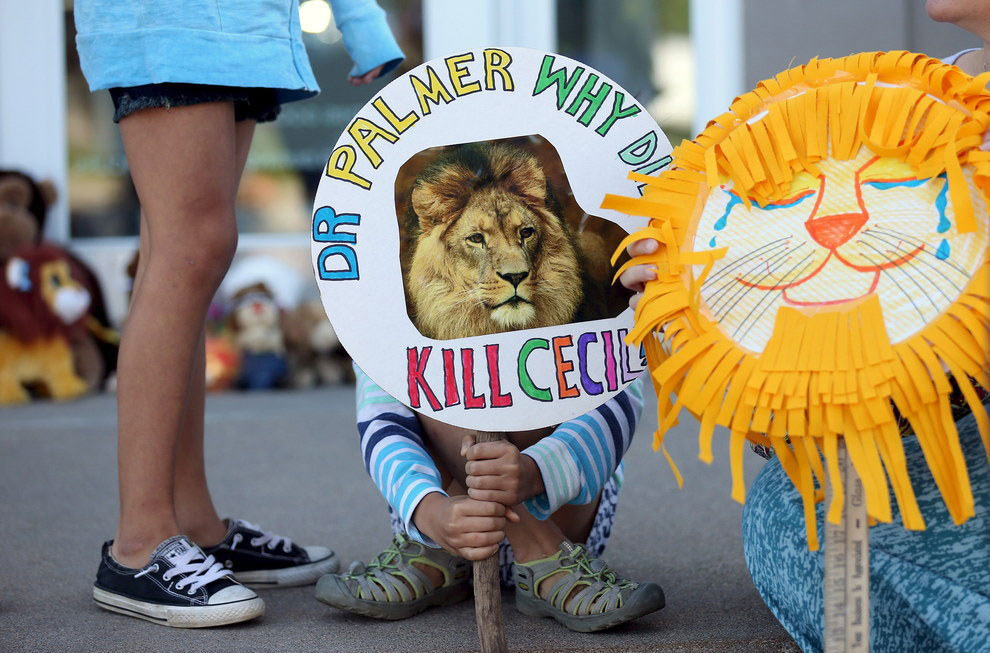 Quick things to know:


(EARLY) WEEKEND READS
Our special guest today is BuzzFeed editor-in-chief Ben Smith sharing some of his favorite pieces recently.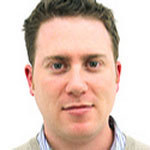 As you might expect, it's hard for me not to use a platform like the one you're giving me not solely to brag on BuzzFeed. So I'm going to limit myself, BuzzFeedwise, to three spectacular stories we published in the same day last week, each revelatory in its own way.
That's Jessica Garrison, Ken Bensinger, and Jeremy Singer-Vine's devastating and, at times, darkly funny investigation of a U.S. guest worker visa program gone horribly wrong, and creating conditions workers described as slavery. The story begins with an encounter between two couples on a date and local police who, remarkably, documented their extralegal behavior.

The same day, we published Jina Moore's story of an aid worker who went on record describing her rape by the employee of a U.N. contractor at a U.N. facility in South Sudan — and how little the institution did about it. This kind of incident and institutional failure has been whispered, and occasionally documented, for many years. Jina's piece offered a glimpse into exactly how the process fails.

And finally — that same day — we published Sarah Topol's dispatch from the sleeping villages of Kazakhstan, a beautifully paced modern folk tale and medical mystery.
But enough bragging — only the most arrogant editor would imagine that all the good stuff on the internet is being published by his publication.
Three other favorite recent reads include Peter Hessler's New Yorker reportage on the Chinese lingerie dealers of Upper Egypt, and Egyptian society through their fully mercantile eyes. Their ubiquity is something our correspondent in the country had wondered about, and their observations are striking. For instance, lingerie merchant Lin Xianfei, like any number of U.N. reports, blames the country's sluggish economy on the absence of women from the workforce.
I'm also a bit obsessed with Brazil, but so little Brazilian news makes much of an impression on the rest of the world, because its politics and culture so often look inward — as is typical with a huge country. But The Guardian's look at Carlos Carvalho, a real estate developer who stands to profit more than any individual in the history of the Olympics, and to use the games to deepen Brazil's profound inequality, is the exception to that rule.
Finally, so much of what's done on the web is either trolling or pandering to hot social media conversations. Parul Sehgal's history of "privilege" does better, and actually advances the conversation, and is gorgeously written besides: The term's resurgence "is emblematic of the kinds of pressures we put on language, our stubborn belief that the right word can be both diagnosis and cure."
Happy Wednesday
After Isis Anchalee wrote about her experience being mistreated in the workplace for being a female engineer, she posted a photo of herself with the #ILookLikeAnEngineer hashtag. Within a few hours, women in the fields of science, technology, engineering, and mathematics began to contribute their own photos and badass skills.
Want a news roundup like this in your inbox every weekday? Enter your email address to sign up now!
For the latest updates, download the BuzzFeed News app for iOS now!