What's Going On Around The World Today?
U.S. regulators have approved the first "female Viagra". Thai authorities say the suspected shrine bomber behind Monday's deadly attacks in Bangkok did not act alone. And Google built a router it thinks will fix your home network.
HERE ARE THE TOP STORIES
Thai authorities say the suspected bomber in Monday's explosion at a shrine in Bangkok did not act alone.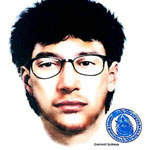 Thailand's national chief of police Somyot Poompanmoung told the Associated Press the suspect "didn't do it alone for sure. It's a network." Yesterday, officials released photos from security camera footage showing a man in a yellow shirt carrying a backpack inside the shrine then leaving without it. "The yellow-shirt guy is not just the suspect. He is the bomber," Prawut Thavornsiri, a police spokesman, told the AP. An arrest warrant has been issued for a "foreign man."
The explosion at the popular Erawan Shrine on Monday, which Thailand's prime minister called the worst attack in the country's history, killed at least 20 people and left 120 others injured. The shrine has been reopened to the public.
The first "female Viagra," a drug to treat low sex drive in women, was approved by the U.S. Food and Drug Administration.
The FDA approval for the drug Addyi comes after five years and two previous rejections in 2010 and 2013. "The pink pill — formerly known by its generic name, flibanserin — will hit pharmacy shelves on Oct. 17 and will be comparable in price to Viagra, the blockbuster pill that helps men get and maintain erections," BuzzFeed News' Azeen Ghorayshi writes.
Sprout Pharmaceuticals, which manufactures Addyi, argues the drug's approval is a win for feminism, asserting that men have 26 drugs approved to treat sexual dysfunction while women had none. "Trouble is, that figure is patently untrue," Ghorayshi writes.

No drugs are currently on the market to treat low libido in men. Viagra, which was approved by the FDA in 1998, doesn't treat sexual desire, but rather a man's physiological arousal. "Unlike Viagra, which increases blood flow to the penis, the new drug went after something far more elusive: sexual desire's origins in the brain," Ghorayshi writes.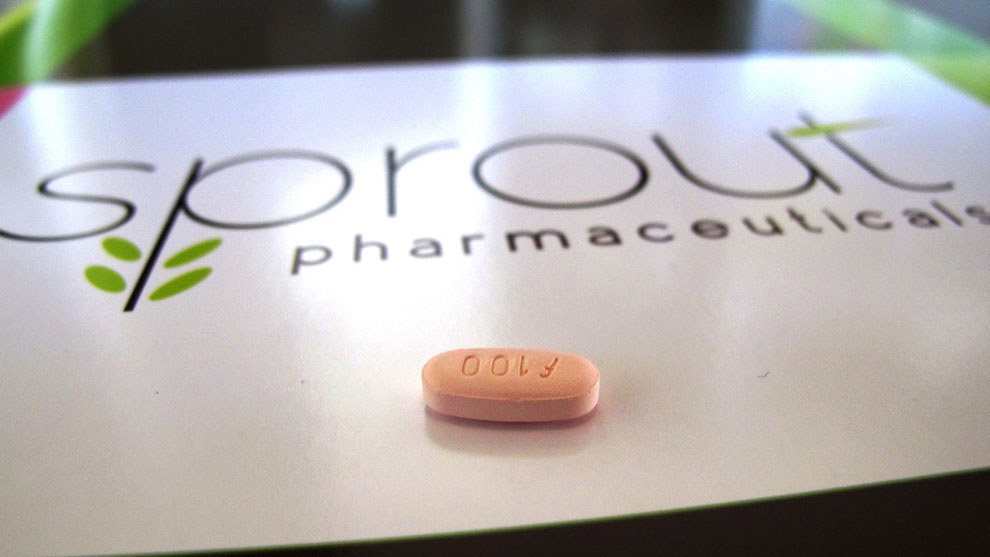 And a little extra.
Don't pop out the champagne just yet. Women who plan on using the new pink pill should probably fill their cups with sparkling apple cider instead. The new drug comes with a serious caveat: it can't be combined with any alcohol. Addyi has a boxed warning — the strictest kind the FDA issues — that women who consume alcohol shouldn't use it, according to the New York Times.
The combination of the two can cause severely low blood pressure and fainting. (While it doesn't come with a boxed warning, Viagra and alcohol aren't recommended either. It can cause dizziness and is said to reduce the effect of the drug.) The FDA is requiring Addyi's manufacturer to complete three studies that will further explain the risks.
For more, we recommend Ghorayshi's earlier story on flibanserin.

WE'RE KEEPING AN EYE ON
A record high of 107,500 migrants have entered the EU's borders in July, according to border control agency, Frontex.
"Frontex said the number of migrants surpassed the 100,000 mark in a single month for the first time since it had begun keeping records in 2008," BBC News writes. "While the increase may be partly due to better monitoring, it highlighted the scale of a crisis that has led to more than 2,000 deaths this year as desperate migrants take to rickety boats," Reuters writes.
Germany says it could receive as many as 750,000 asylum seekers this year. The European Union overall has been struggling to cope with the influx of migrants in recent months. "It is unsustainable in the long run that only two EU countries, Germany and Sweden, take in the majority of refugees," U.N. High Commissioner for Refugees Antonio Guterres told a German newspaper.
Last month, EU member states agreed to take in 32,000 asylum seekers arriving in Italy and Greece over the next two years — fewer than the 40,000 target. The UK is exempt from that agreement, according to the BBC.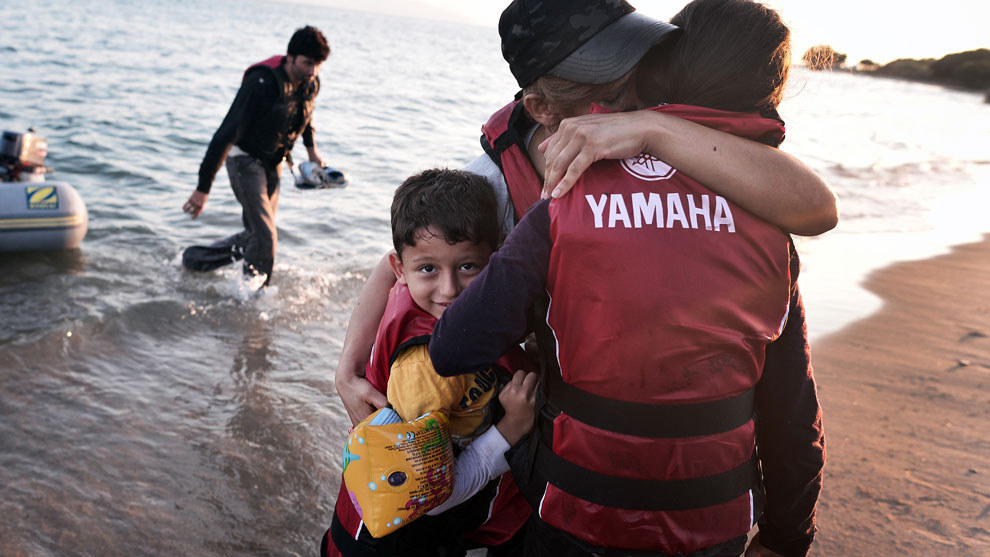 What's next?
UK and French ministers will meet in Calais, France, tomorrow to agree on a new deal to tackle the migrant crisis, BBC News reports. The proposed deal focuses on humanitarian supported and security of the site where thousands of migrants are living. Migrants in the northern French city use the port to camp before using the Eurotunnel to reach the UK "The Calais situation is part of a much larger migration issue in Europe," the BBC writes.

DID YOU HEAR ABOUT THIS?
The personal data of more than 37 million people was posted online Tuesday after hackers attacked AshleyMadison.com.
Ashley Madison is an online dating service for married individuals to cheat on their partners. Last month, the site was hacked and a group, which calls itself The Impact Team, said they'd release users' credit card transactions, real names, and addresses. Now the threat seems to have been fulfilled with a leak of 9.8 gigabytes of information.
The breach could be a watershed moment for those advocating for greater internet privacy, Troy Hunt, a security researcher told BuzzFeed News. "Perhaps at the very least it will start some discussion about the expectation of privacy online, and using real identities on these types of services," said Hunt.
One alleged internal document shows the top executives at Ashley Madison were aware that their company was vulnerable to a breach.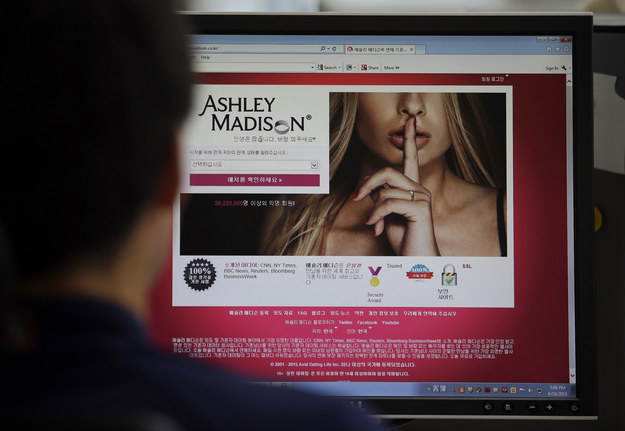 The short, hard life Freddie Gray.
Freddie Gray's death inspired riots in Baltimore because it was all too familiar for so many people, BuzzFeed News' Nicolás Medina Mora writes. Gray died in April of a spinal injury incurred during a police ride to Baltimore's central booking facilities. In May, six officers were formally charged with homicide and assault related to Gray's death.
"Baltimore burned after Gray's death because his demise was emblematic. He was one of many unarmed black men and women to die at the hands of police — not just in Baltimore, but across the United States. In more than one way, however, Gray's life was even more representative than his death," Mora writes.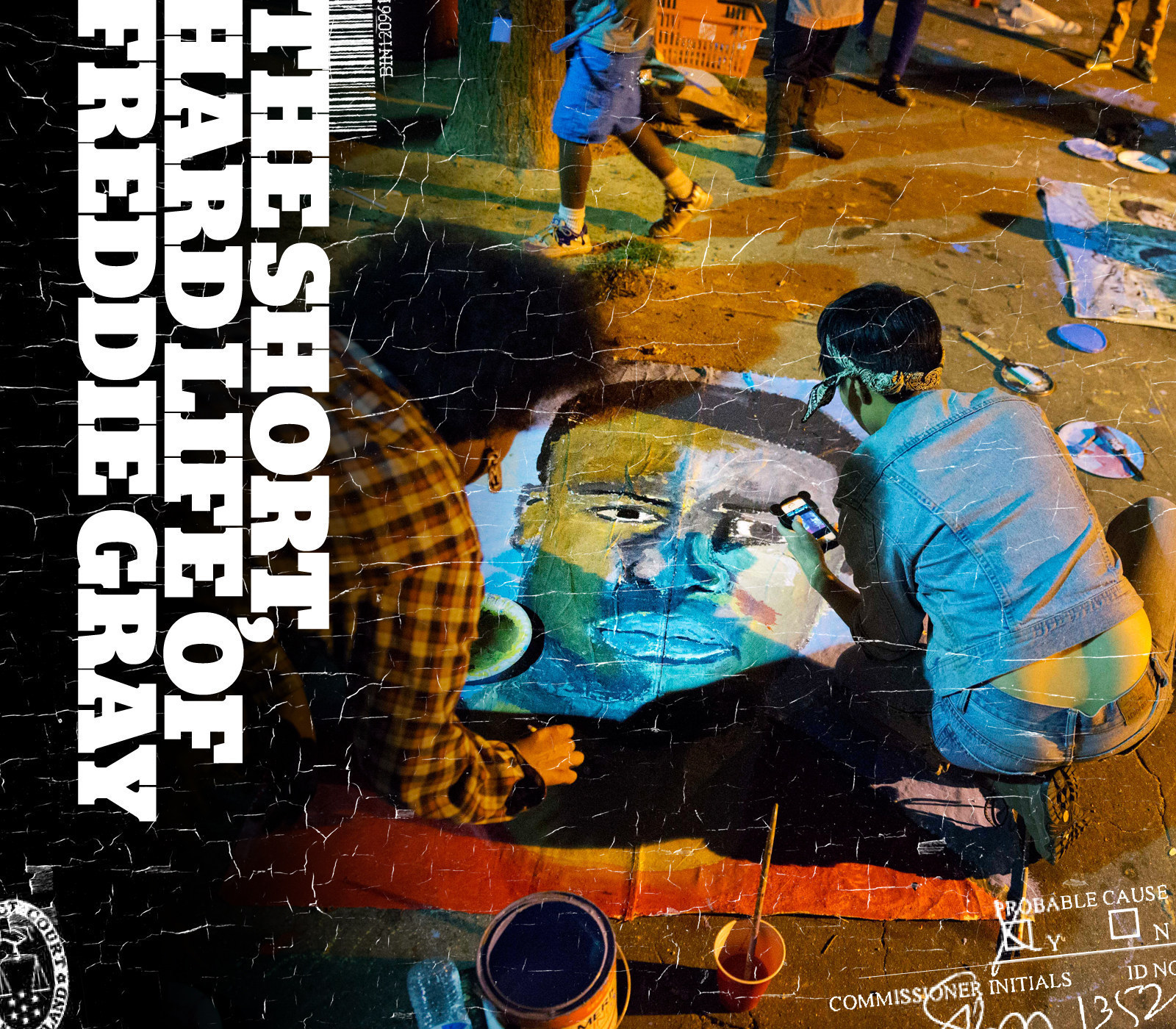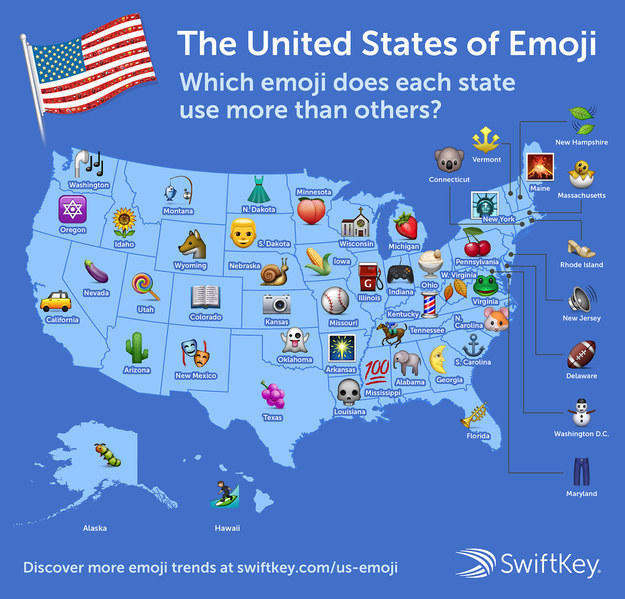 Happy Wednesday
Liam Murphy, an Irish engineer who's visiting the United Arab Emirates for work, found out his taxi driver had never been to a theme park. So when Liam took a trip to indoor theme park Ferrari World, he decided to invite his driver to come with him, rather than having him wait for hours in the car. Proof that cab rides can turn into wild rollercoaster rides. Literally.
Want a news roundup like this in your inbox every weekday? Enter your email address to sign up now!
For the latest updates, download the BuzzFeed News app for iOS now!