What's Going On Around The World Today?
Massive explosions in China have killed dozens of people. California isn't actually in the middle of a wildfire apocalypse. And BuzzFeed Brasil shares some interesting local customs and tells us what non-Brazilians think about them.
HERE ARE THE TOP STORIES
Massive explosions in Tianjin, China, have killed at least 50 people, according to Chinese state media.
Pictures shared online and by state media show a gigantic fireball and huge explosions rocking the coastal city of Tianjin in Northeast China, BuzzFeed News writes. At least 50 people have died and 71 remain in critical condition, China's Xinhua News reported. More than 500 people have been hospitalized.
The explosions began in a warehouse belonging to Ruihai Logistics, a freight-handling business that stores goods including compressed and liquefied gases, flammable liquids and solids, and other combustible materials, according to the company's website.
Former U.S. President Jimmy Carter has revealed that he has cancer.
The 90-year-old said the cancer was discovered by a recent liver surgery, and it has spread to other parts of his body. "I will be rearranging my schedule as necessary so I can undergo treatment by physicians at Emory Healthcare," Carter said in a statement. "A more complete public statement will be made when facts are known, possibly next week."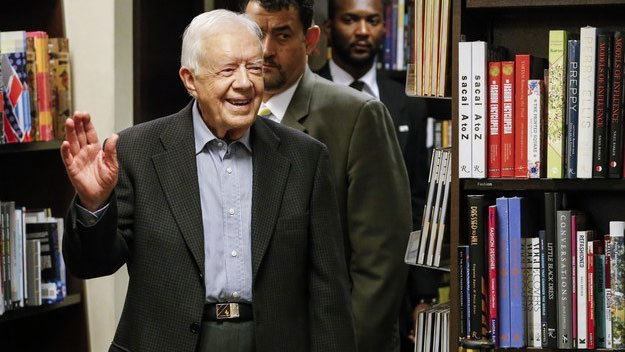 A bit of background.
Carter served as president from 1977 to 1981. In 2002, he was awarded the Nobel Peace Prize, and he recently published a memoir, A Full Life, on his early years in rural Georgia, his time as president, and his later work as a humanitarian, BuzzFeed News' Claudia Koerner writes. Carter is one of four current living former U.S. presidents. The others are: George H. W. Bush, 91, George W. Bush, 69, and Bill Clinton, 68.

WE'RE KEEPING AN EYE ON
Hillary Clinton met with members of #BlackLivesMatter after they were barred from her campaign event in New Hampshire.
"In a matter of months, Black Lives Matter has become a powerful enough force in Democratic politics that campaign staffers actually accommodated would-be protesters as both worked the media," BuzzFeed News' Ruby Cramer and Darren Sands write. In New Hampshire, this was "Clinton's first such encounter with the group whose name, often written as a one-word hashtag, #BlackLivesMatter, has become the powerful avatar of a broader social and racial justice movement," Cramer and Sands write. But what do activists actually want from Clinton?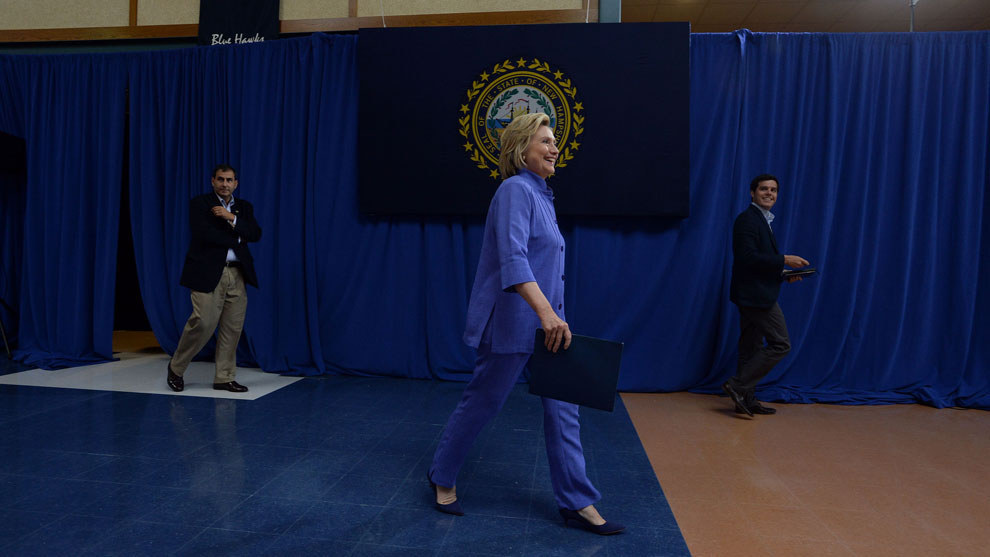 What's next?
Campaign stops. Rallies. Debates. The first Democratic primary debate will be held on Oct. 13 in Nevada. After that, we've got five more debates every month through March. On the Republican side, we've got another debate coming up Sept. 16 in California. And if you've lost track of who's running, here's a quick overview.
If you want the latest news and stories, follow BuzzFeed Politics on Twitter and download the BuzzFeed News app for iOS. (We also have a ~super secret~ Android version, so if you want to be a beta tester, send us a note.)

DID YOU HEAR ABOUT THIS?
California isn't actually in the middle of a wildfire apocalypse.
There's no doubt that California's fires are bad, but a review of federal data shows that this fire season isn't particularly out of the ordinary. "Certain fire-prone areas including California have actually had comparatively calm fire seasons so far in 2015," BuzzFeed News' Jim Dalrymple II writes. This is a longer term trend — less "California is burning," and more "California (and more broadly the West) are generally becoming drier," Dalrymple writes.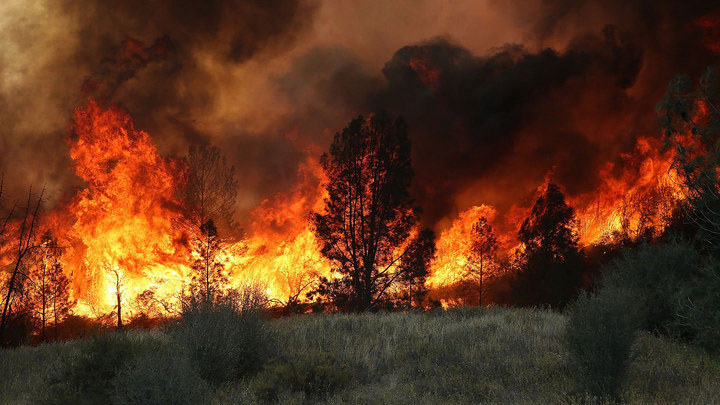 While we're talking about California, Los Angeles is using 96 million "shade balls," to help with water conservation. Shade balls are tiny, plastic balls that block sunlight to slow evaporation, according to the Los Angeles Times. The practice has been in use since 2008 but L.A. Mayor Eric Garcetti just helped officials release the final 20,000 balls into the reservoir earlier this week. (And don't miss the video.)

One more thing: "Good showers may be the latest victims of California's drought, after officials Wednesday approved new regulations that will require ultra low flow shower heads," Dalrymple reports.
Rose McGowan has become Hollywood's feminist whistleblower.
"The difficulties women have had navigating Hollywood permeate every part of the business, from writers rooms to directors' chairs to below-the-line production jobs — and, of course, to acting, which can be rife with the most corrosively age-obsessed, looks-conscious, and sexualized aspects of film and television. But lately, there seems to be a rise in female actors' candor about and resistance to standard practices," BuzzFeed News' Kate Aurthur writes.
After 20 years of acting — and finally realizing she hates it — Rose McGowan has become Hollywood's feminist whistleblower. "This town is a very patriarchal figure," she told Aurthur. "And I was raised here. By nobody. So I was raised basically by the men in this industry. How to be, what not to do — what to do. I was always like, fuck your rules. You suck." Now she wants to do something about it.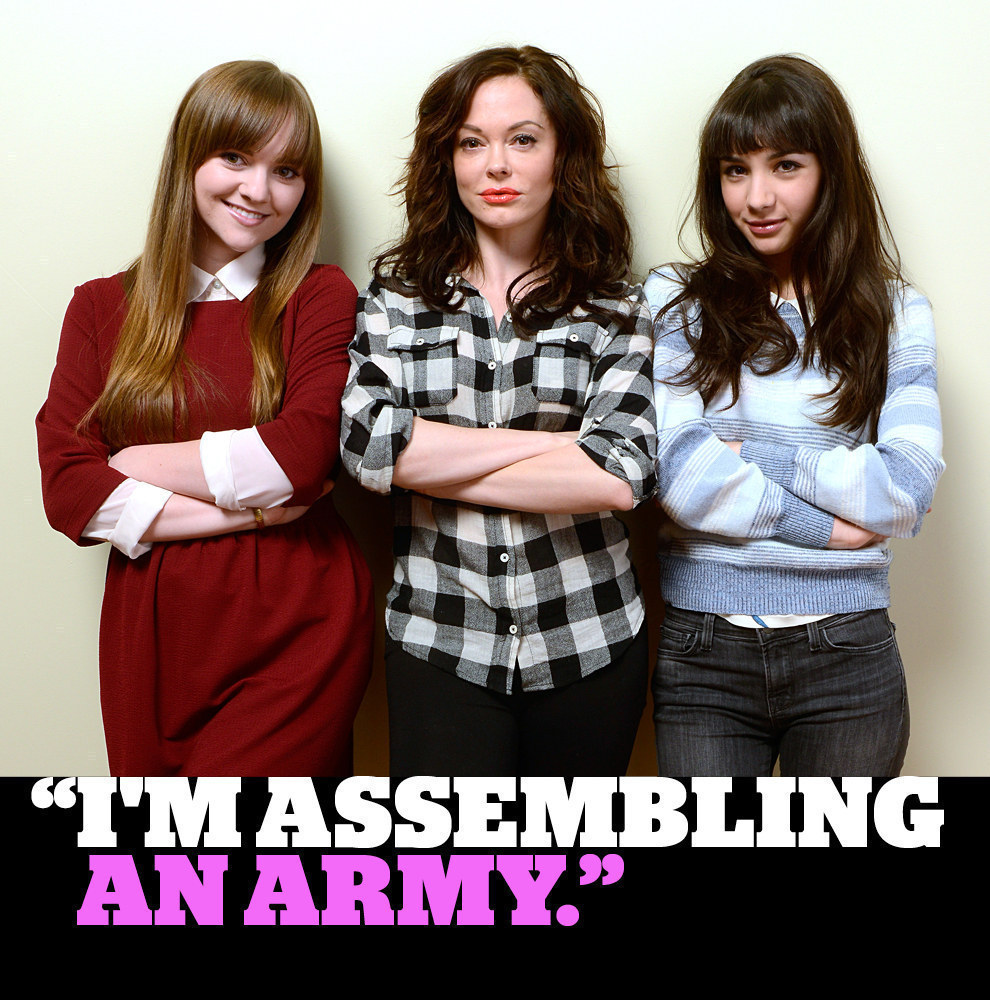 Happy Thursday
BuzzFeed Brasil explained Brazilian customs to their colleagues in the United States, Canada, and Mexico and asked them to write the first thing that crossed their minds. Some of those customs include couples sitting side by side at restaurants, 30 days of paid vacation, and bringing a toothbrush with them everywhere they go –– especially to brush their teeth at work after lunch. "I mean, I should probably take up this habit. We probably all should."
Want a news roundup like this in your inbox every weekday? Enter your email address to sign up now!
For the latest updates, download the BuzzFeed News app for iOS now!