HERE ARE THE TOP STORIES
What happens when unaccompanied child migrants facing deportation don't have any legal help.
Unaccompanied minors who have attorneys are far more likely to win their immigration cases compared to those who don't. A federal lawsuit is seeking to force the U.S. government to provide unaccompanied minors with legal counsel, BuzzFeed News' Adolfo Flores reports. The government — which processes thousands of migrant children every year — says young migrants aren't entitled to legal counsel under the U.S. Constitution.
The story of what happened to young migrants Yeisy, who was pregnant at the time, and Brian — both were fleeing violence in their native Guatemala — illustrates the implications this court battle could have for the U.S. immigration system.
Today, Yeisy is living legally in California after winning her asylum case. Brian was ordered deported months after arriving. The difference in their narratives comes down to this: Yeisy got an attorney and Brian did not.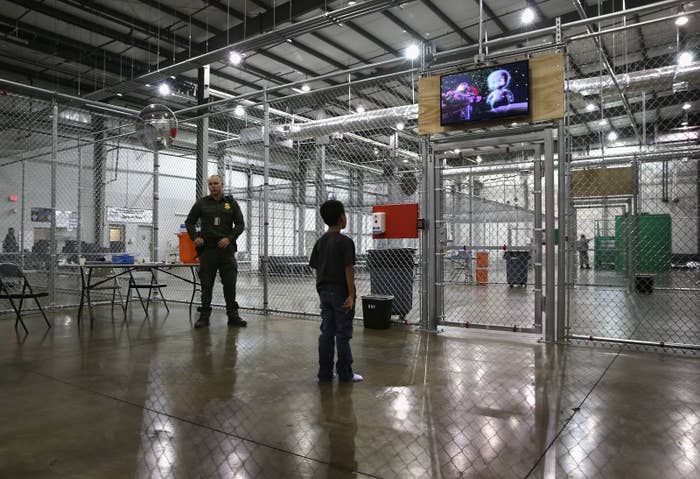 A bit of background.
The number of unaccompanied children making their way to the U.S.–Mexico border started to increase in 2012 and spiked in 2014, Flores writes. The sheer numbers of children coming in inundated the nation's immigration courts and left pro bono providers scrambling to meet the demand for legal services.
An analysis of more than 100,000 juvenile cases from 2005 to 2014 found that in 47% the cases where a child had legal counsel, the court allowed them to remain in the U.S.
For the latest news and updates, download the BuzzFeed News app for iOS and Android (available in Canadian, UK, Australian, and U.S. app stores).
WE'RE KEEPING AN EYE ON
Former U.S. President Bill Clinton clashed with Black Lives Matter protesters on Thursday.
During a rally for his wife, presidential candidate Hillary Clinton, in Philadelphia, he told protesters who spoke up during his speech that they were "defending the people who kill the lives you say matter," BuzzFeed News' Ema O'Connor reports.
One protester referenced Hillary Clinton's use of the term "superpredators" in the 1990s to describe a "new class" of young black criminals who "lacked all conscience and empathy." She apologized for using the term in February.
A bit of background.
The discredited "superpredator" theory of teen crime was popular in the 1990s. Political scientist John Dilulio Jr. predicted certain young criminals ("superpredators") would be committing a wave of crimes by 2000, and it played into a mass incarceration movement, BuzzFeed News' Dan Vergano writes. His predictions never came to pass, and he rejected the theory by 2001.
And some more U.S. politics: Bernie Sanders said Hillary Clinton is unqualified to be president. Hillary suffered like every other New Yorker when she couldn't get through the subway turnstile. And if you're confused about Ted Cruz, here's (not your average) explainer.
DID YOU HEAR ABOUT THIS?
A Canadian sister act: How the rest of the world caught up to Tegan and Sara.
After surviving misogynist critics, a fickle industry, and each other, the stars are aligned for identical twins Tegan and Sara Quin to become two of the biggest names in pop, Laura Snapes writes for BuzzFeed.
Their new single, "Boyfriend," is available today, about 17 years after they released their first album and after years of the indie press poking fun at their sexuality (both are out gay women).
"They are completely authentic and honest," said award-winning singer Cyndi Lauper. "They show that you can be yourself, stay on your path, not sell out, and fans will be drawn to that."
Like the movies: Two guys spun doughnuts during a crazy L.A. car chase.
The pursuit was a basic tour of Los Angeles hot spots as the suspects sped ahead of authorities with the top down on rain-slicked roads for more than an hour. They gestured to cops, posed for selfies, and at times drove on the wrong side to evade authorities, BuzzFeed News' Salvador Hernandez writes.
Do you know what happened in the news this week? Take the BuzzFeed News quiz! Now also available ~internationally~ in Australia and the UK.
Happy Friday
Meet Scooby, a working dog with the British army. He's the oldest dog on a training deployment in the Jordanian desert and one of 35 dogs who have been sent out there as part of the largest training exercise in a decade, BuzzFeed UK's Rose Troup Buchanan writes. You wouldn't mess with Scooby.
Want a news roundup like this in your inbox every weekday? Enter your email address to sign up now!