HERE ARE THE TOP STORIES
Bernie Sanders and Ted Cruz won yesterday's Wisconsin primaries, but they've got a way to go to catch their parties' frontrunners.
Cruz won the Republican primary, beating rivals Donald Trump (who's still in the lead) and John Kasich. Cruz called his win a "turning point," as he tries to wrestle the Republican nomination away from Trump.
On the Democratic side, Sanders beat frontrunner Hillary Clinton. It was his seventh victory of the last eight contests, applying new pressure on Clinton, BuzzFeed News reports.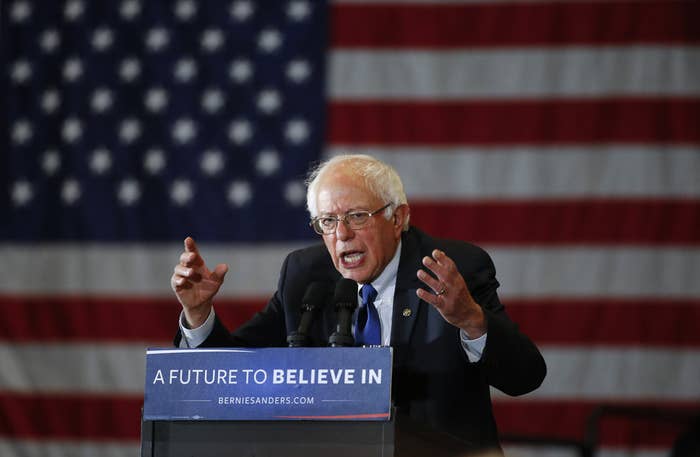 What's next?
The next primary is in New York on April 19, Trump's home state, where he's expected to win and where 95 delegates (those who pick the nominees at the July conventions) are up for grabs, BuzzFeed News' Rosie Gray writes.
Sanders said he has "an excellent chance" of winning New York's Democratic primary. He and Clinton will debate each other in Brooklyn on April 14.
Say no to the dress: Sketchy Facebook sellers make millions of dollars tricking women.
In the past couple of years, a group of Chinese companies have been using aggressive advertising on Facebook to sell cheap clothing to women in North America under brand names like DressLily, RoseGal, Zaful, SheIn, Choies, JollyChic, FashionMia, and more. Women have been lured in by stolen images and prices as low as $12 for tops and $20 for dresses — not to mention promises of free shipping and 60-day returns.
But thousands of women complain the garments, which come straight from China, take weeks or months to arrive, if they show up at all, and don't match the pictures. Refunds often require customers to pay the high cost of shipping back to China and customer service is all but nonexistent. Customers, beware: It's a giant game of knock-off roulette.

A little extra.
At least eight of the biggest sellers are tied to ShenZhen Global Egrow E-Commerce Co., or Global Egrow, which is a publicly traded company in Shenzhen, China, BuzzFeed News found. The company said it made more than $200 million in sales in 2014, and its chairman is one of China's richest men, according to Forbes.
Facebook says the complaints don't affect advertisers since the social network isn't facilitating the purchases. And even though the sites regularly violate copyright guidelines, Facebook hasn't stopped them from stealing images from other retailers, Instagram stars, and celebrities. — BuzzFeed News' Sapna Maheshwari
WE'RE KEEPING AN EYE ON
Iceland's prime minister has resigned after being named in a data leak exposing world leaders' offshore accounts.
Prime Minister Sigmundur David Gunnlaugsson and his wife were among 140 politicians around the world listed in the "Panama Papers," a massive leak of 11.5 million documents from a Panamanian law firm that exposes how the world's wealthy and powerful hide their money in secret offshore accounts, BuzzFeed News reports.
The documents detail how Gunnlaugsson hid millions of dollars in his country's banks through a secret Virgin Islands company called Wintris, the International Consortium of Investigative Journalists reported.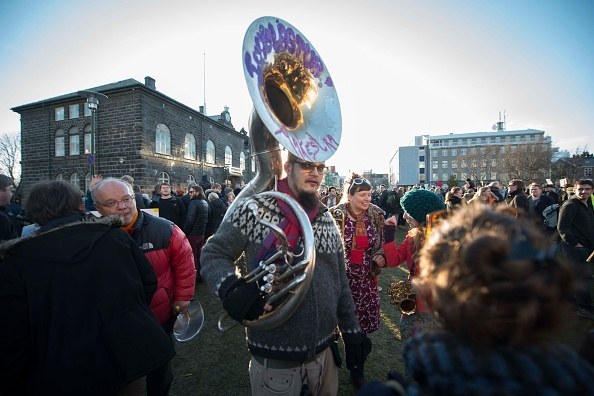 And a little extra.
The records also mention FIFA's president. The new head of world soccer, Gianni Infantino, may have played a role in offshore deals while he worked for European soccer's governing body, UEFA, The Guardian reports.
According to the leaked records, "UEFA concluded offshore deals with one of the indicted figures at the heart of an alleged 'World Cup of fraud' despite previously insisting it had no dealings with any of them," The Guardian writes.
For the latest world news and other stories, download the BuzzFeed News app for iOS and Android (available in Australian, Canadian, UK, and U.S. app stores).
DID YOU HEAR ABOUT THIS?
The U.S. government set up a fake university to catch visa fraudsters.
The University of Northern New Jersey had a central building, a university president, and more than 1,000 foreign students. UNNJ also had a Facebook page with photos of students wearing university T-shirts in front of a Latin crest. Sounds legit? Not so fast! UNNJ wasn't a real school, it was a sting operation. And that crest? It was the logo of Princeton University, but with the colors changed.
The university didn't have faculty, classrooms, or a curriculum. It was a scam, a fake college created to enable foreign nationals to work in the U.S. without ever attending class or turning in a paper — only this one was run by the government, BuzzFeed News' Molly Hensley-Clancy writes.
The Justice Department indicted 21 people in connection with the UNNJ operation, charging education consultants and brokers with conspiracy to commit visa fraud.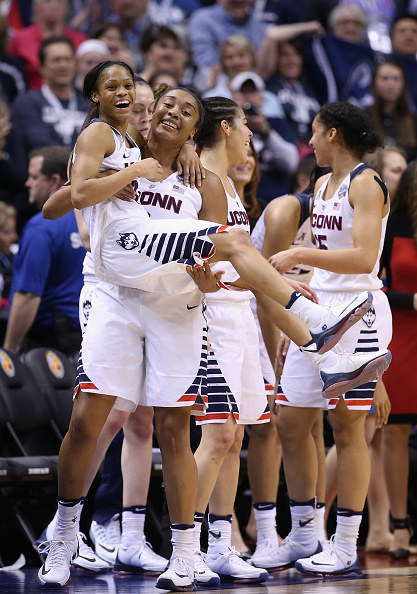 Happy Wednesday
New Delhi's police force just got infinitely more adorable: Thirty new dogs were inducted into the force at a ceremony Monday, BuzzFeed India's Andre Borges writes. Twenty of the new recruits are specially trained Labrador retrievers who can detect explosive material, while the other 10 have learnt how to spot and smell clues at crime scenes. India's capital is definitely in good paws.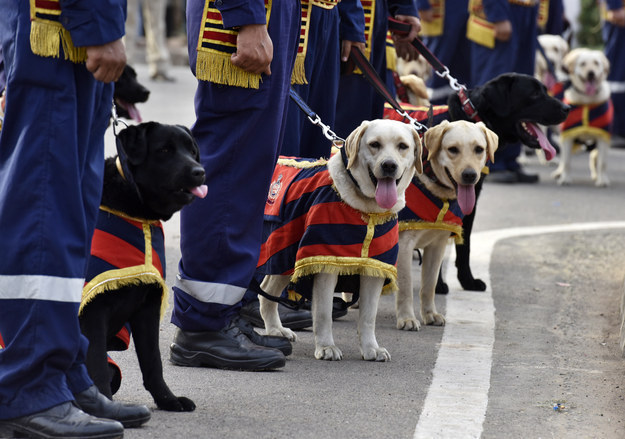 Want a news roundup like this in your inbox every weekday? Enter your email address to sign up now!