HERE ARE THE TOP STORIES
A year after an earthquake devastated Nepal and killed almost 9,000 people, the situation on the ground is bleaker than ever.
Nearly a million victims who were left homeless last year still live in wretched conditions in some of the country's most isolated regions. Earlier this year, BuzzFeed News' Anup Kaphle returned home to find a country that has been failed by its government — and ignored by the world.
Given the scale of the tragedy facing Nepal, the amount of money raised and allocated is negligible. Government records show that $830 million was raised in the wake of the earthquake, and that almost all of it has been spent, but the paper trail is essentially nonexistent.
In June 2015, the international community pledged $4.1 billion in aid, but not a single cent has yet arrived in the country. And a blockade imposed last year by India prevented even essential supplies from getting in, bringing aid efforts to a halt. "The chaotic mismanagement of the funds is enough to make your head spin," Kaphle writes.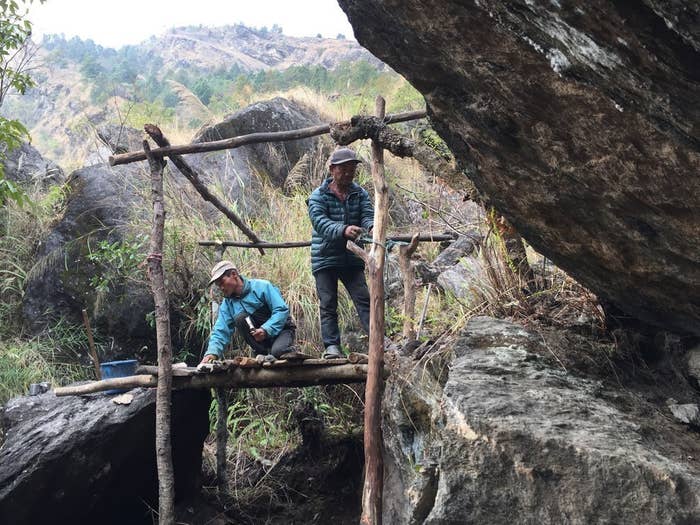 A bit of background.
Nepal was already one of the poorest countries in the world before the earthquake. Half the population of 28 million earned less than $2 a day. In the time it took for the earthquake to shake the country, a million more Nepalis were plunged into poverty, Kaphle writes.
For the latest news and updates, download the BuzzFeed News app for iOS and Android (available in Canadian, UK, Australian, and U.S. app stores).
WE'RE KEEPING AN EYE ON
President Barack Obama is sending 250 additional troops to Syria to support local forces fighting against ISIS.
The deployment will increase U.S. forces in Syria to about 300 and "appears to reflect growing confidence in the ability of U.S.-backed forces inside Syria and Iraq to claw back territory from [ISIS]," Reuters reports.
The troops won't be in combat roles but will be "essential in providing the training and assisting local forces," Obama said, speaking from Germany.
And a little extra.
The president offered some advice to leaders of the Black Lives Matter movement and highlighted its work in bringing attention to issues surrounding race and criminal justice, BuzzFeed News' Darren Sands writes. Activist leaders must move on to "sit down and try to actually get something done," Obama said while talking to young people in London on Saturday. "You just can't keep on yelling."
At the same event, a student came out as nonbinary in front of Obama, BuzzFeed News' Jim Waterson writes. Nonbinary identities are those that do not fit within the binary of male or female. Maria Munir, 20, who hadn't spoken about their gender identity with their parents, urged the president to do more to help transgender people around the world.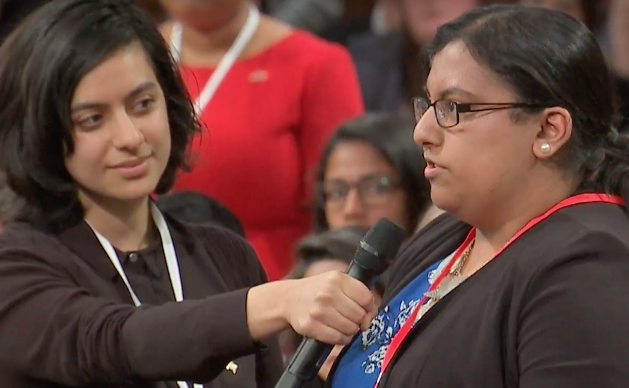 U.S. presidential election: Ted Cruz and John Kasich say they're joining forces to stop Donald Trump from winning the Republican nomination.
The candidates are going to cede upcoming states to each other in an effort to stop Trump from winning enough delegates to clinch the nomination, BuzzFeed News' Rosie Gray reports. The coordination between the two campaigns marks a new level of anti-Trump activity, Gray writes, and indicates that neither of the frontrunner's competitors have a path to win the nomination outright.
Pennsylvania, Maryland, Connecticut, Rhode Island, and Delaware head to the polls tomorrow.
DID YOU HEAR ABOUT THIS?
Beyoncé surprised everyone (again) and dropped her new album, Lemonade, on Saturday.
She debuted the short film/visual album on HBO — and it was phenomenal. Then her album suddenly dropped on music-streaming service Tidal, BuzzFeed's Michael Blackmon writes.
The lyrics reference trials and tribulations many have faced in a relationship, leading people to believe that she and her husband, rapper Jay Z, were having trouble, Blackmon writes.

"The album explores grief, pain, joy, and forgiveness, all folded into a raw glimpse at Bey's personal life and her views on what it's like to be a black woman in America," Vox writes.
Quick things to know:

UK news: Britain has downgraded the abolition of the death penalty on its list of global human rights priorities. (BuzzFeed News) And British astronaut Tim Peake ran the London marathon on a treadmill on the International Space Station. The lack of gravity made things more complicated, but Peake finished in 3:35:21. (BuzzFeed News)

LGBT rights: A congregation of the United Methodist Church married two men in North Carolina Saturday, defying the church's ban on same-sex marriage. (BuzzFeed News) And this is what it's like to work out at America's only queer gym. (BuzzFeed News)

And a look at how people reacted to the premiere of Game of Thrones' sixth season. Warning: This post contains spoilers. (BuzzFeed News)
Happy Monday
A tiny hedgehog with fangs has become a famous Instagram model. His name: Sir Hodge Huffington the Cricket Slayer. But people call him Huff. His owner, student Carolyn Parker, lives in Utah and started taking pictures of him to help her deal with seasonal depression, BuzzFeed News' Fiona Rutherford writes. Like most hedgehogs, Huff comes across as "prickly and tough" on the outside, but Parker said he has a "sweet and lovable" personality. It's what's inside that counts.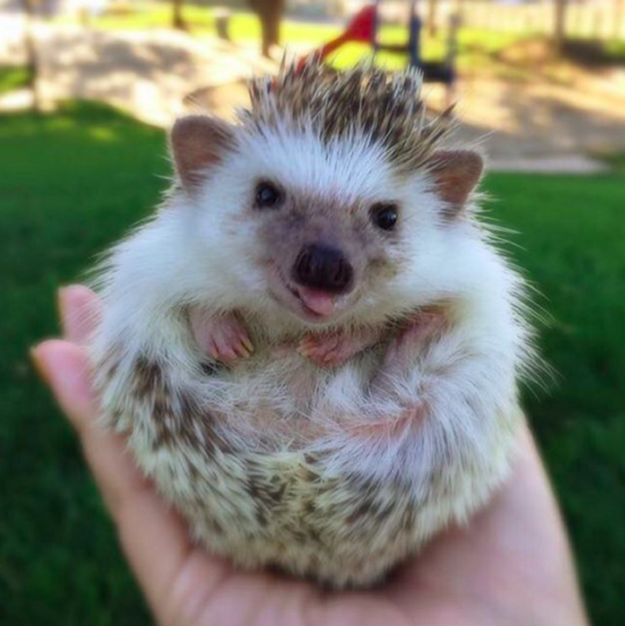 Want a news roundup like this in your inbox every weekday? Enter your email address to sign up now!