HERE ARE THE TOP STORIES
The first round of France's presidential election has redrawn the country's politics.
For the first time since 1958, none of the traditional center-right and center-left parties has a candidate in the final run-off, which takes place in two weeks.
Instead, the second round will be between a former economics minister (Emmanuel Macron) who had never stood for election and the anti-immigrant leader of the far-right National Front (Marine Le Pen).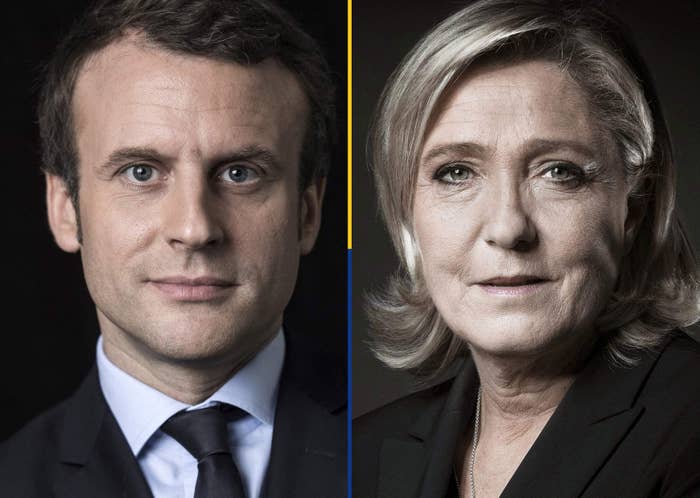 Sunday's result is the clearest and most dramatic example of a shift that's been taking place across politics in many European countries for some time. With traditional political dividing lines fading, they are being replaced by contests shaped by identity, attitudes to globalisation and the choice between open or closed economies and societies. And no two candidates in the French election embodied this choice as clearly as Macron and Le Pen.

And a little extra.

Members of the Jewish community in Paris expressed their fears for the future after Le Pen made it to the second round. France's 500,000-strong Jewish population — the largest in Europe — has watched with concern as Le Pen's popularity has grown in recent years. Although Le Pen has tried to play down the party's past, the National Front has its roots in the "collaborateurs," the French supporters of the Nazis.
DID YOU HEAR ABOUT THIS?
Thousands of people around the world marched to stand up for science over the weekend.
The March for Science took place in Washington, DC, on Earth Day Saturday amid growing concerns over the Trump administration's policies. Satellite marches also took place in 600 cities on six continents.
These kids at the March for Science will give you hope for the planet. Take a look at these wonderfully nerdy science signs. And here are 19 perfectly British signs from the March for Science over there.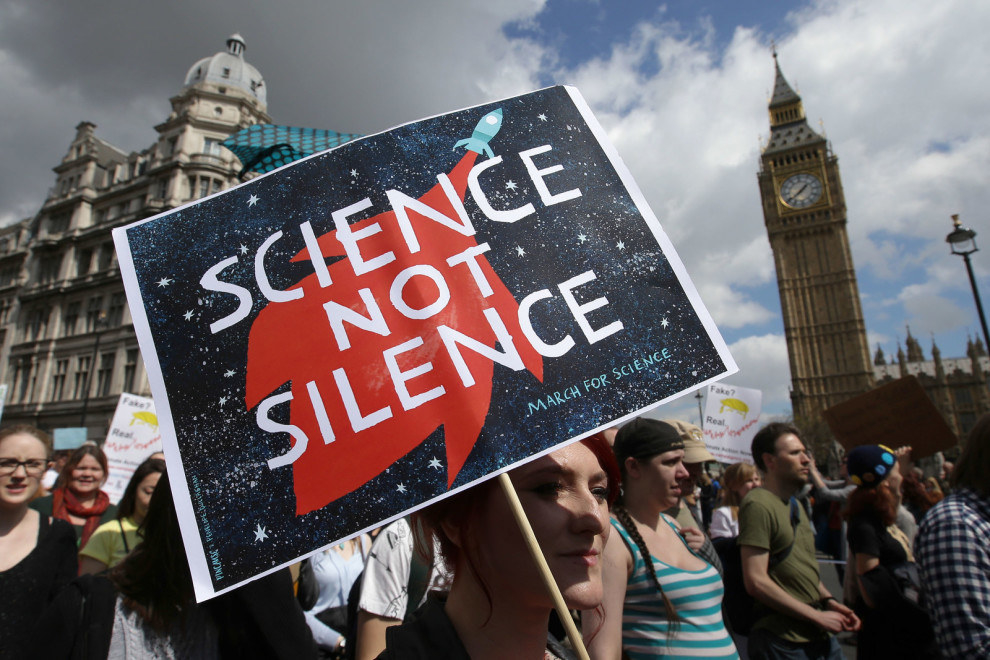 Almost no plastic bottles get recycled into new bottles.
If you consider every plastic soda, water, or juice bottle you've ever used, you might assume that because the label says it's recyclable, the bottle itself is made of recycled plastic too. This, however, is hardly ever true.
A Greenpeace report found six of the largest soft drinks companies, excluding Coca-Cola, use a combined average of just 6.6% recycled plastic globally. The vast majority of beverage bottles are exported to plastic manufacturers in emerging markets and used to make synthetic fabrics for clothing — demand has been helped along by the athleisure boom — as well as carpeting, bags, packaging, and straps for shipping boxes.
After a single use, nearly every bottle ends up either going straight to a landfill or becoming some other sort of plastic.
QUICK THINGS TO KNOW