HERE ARE THE TOP STORIES
Harriet Tubman, who helped lead hundreds of slaves to freedom, will be featured on the front of the new $20 bill.
Former U.S. President Andrew Jackson, a controversial figure due to his harsh treatment of Native Americans, will move to the back of the note, BuzzFeed News reports.
The new notes are expected to be unveiled by 2020, the 100th anniversary of the 19th Amendment of the U.S. Constitution, which gave women the right to vote.
And a little extra
The $10 bill: Founding Father and the country's first treasury secretary Alexander Hamilton will stay on the front of the note. The back will feature leaders of the movement to give women the right to vote, such as Susan B. Anthony and Lucretia Mott.

The $5 bill: The note will be redesigned to include Martin Luther King Jr., Marian Anderson, and Eleanor Roosevelt. The front will continue to feature President Abraham Lincoln.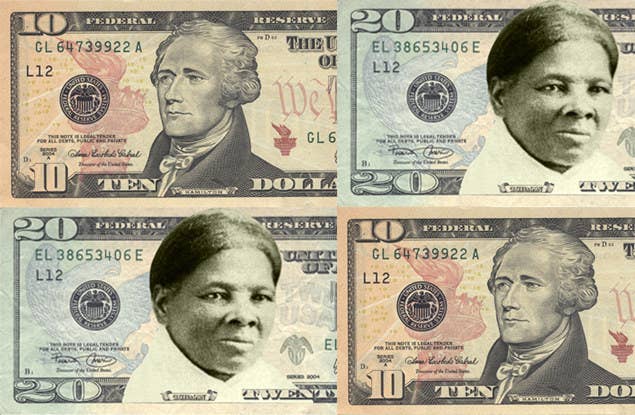 Queen Elizabeth II, the longest-reigning British monarch, turns 90 today.
She became Britain's longest-reigning monarch in September 2015, after beating Queen Victoria's record of 63 years and 216 days on the throne.
In honor of her birthday, the Queen posed for some new pictures and a new set of commemorative stamps was released. Prince Charles has recorded a special radio broadcast for the day and Prime Minister David Cameron will lead tributes to the Queen in Parliament, BBC News writes. And tomorrow, the Queen will have lunch with U.S. President Barack Obama and First Lady Michelle Obama. Quite the week.
Are you into the 2016 U.S. elections and do you want to know ~even more~ about how Bernie Sanders' campaign and donors have changed the way we think about money and politics? We got you with our new podcast No One Knows Anything, hosted by politics reporter Evan McMorris Santoro. You can download the first episode and subscribe to the podcast here.

WE'RE KEEPING AN EYE ON
When rape is broadcast live on the internet.
The freedom to live-stream just about anything, anywhere in the world, has made live video hugely popular. But what should social media companies do when a crime is being live-streamed on their platform? BuzzFeed News uncovered one apparent incident of a rape aired in real time and watched by thousands of people, and asked what it means for the companies that host this content.
Sexual assault, domestic abuse, and attempted murder are among the crimes recently captured on live video services. Twitter and Facebook, two of the biggest companies pushing live video, have guidelines and a flagging system in place that aim to filter out illegal content, BuzzFeed News' Rossalyn Warren writes.
For both companies, however, moderating is a time-consuming and challenging process. Although they hope users will embrace live video, experts say a different or more advanced way of monitoring content is needed if crime is live streamed, so authorities can stop it.

A little extra tech
For more tech news and the latest updates from around the world, download the BuzzFeed News app for iOS and Android (available in Canadian, U.K., Australian, and U.S. app stores).

DID YOU HEAR ABOUT THIS?
A bride wore pajamas to her wedding and it was perfect.
You are cordially invited to a formal pajama wedding. The groom will wear bedtime black tie: a tuxedo shirt and black satin bow tie under blue polka-dot pajamas. The bride will wear a blush bedcoat and a simple birdcage veil.
Marisa Carroll hadn't anticipated ever getting married, let alone in the white-paneled living room of her in-laws' house in Maryland. But when she learned that her mother-in-law was dying, there was only one way for Carroll and her then-fiancé to make their wedding feel like a celebration: to bring the wedding to her mother-in-law, wearing pajamas for maximum comfort.
"This wasn't going to be a Pinterest 'backyard wedding,'" Carroll writes. The couple ordered a cake from the gay-owned bakery down the street and had their siblings take pictures. "Quickly, this started to feel like our wedding, rather than a bag of lemons we were hopelessly juicing."
More reading on marriage: The painful reality of marriage after Alzheimer's. And an essay on money, anxiety, and marriage.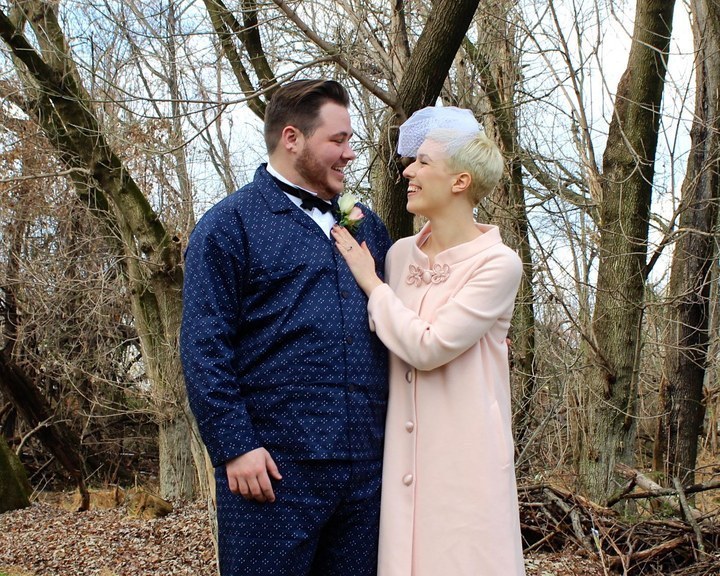 Happy Thursday
Italian designer Gianluca Gimini has turned people's horrible drawings of bicycles into lifelike renders. For years, Gimini asked friends, family, and complete strangers to draw a bicycle from memory. In 2016, he turned these drawings into an almost-reality, BuzzFeed News' Rachael Krishna writes. But before you get excited about a personalized design — most of these are impossible to ride.

Want a news roundup like this in your inbox every weekday? Enter your email address to sign up now!