HERE ARE THE TOP STORIES
How Chicago — the city with more police shootings than any other in America — protects officers involved in questionable killings.
On a cold night in January 2011, Chicago police officer Gil Sierra shot and killed 27-year-old Darius Pinex, the first of three black men the cop would shoot within six months. Sierra stayed on the force.
"This is Chicago, where cops involved in questionable killings don't just go unpunished — they are protected by the very institutions meant to ensure that justice is done," BuzzFeed News' Albert Samaha writes. To many in the city, the police department's lies and brutality have helped fuel Chicago's violent crime rate, which has not seen the same drop as in New York City and Los Angeles.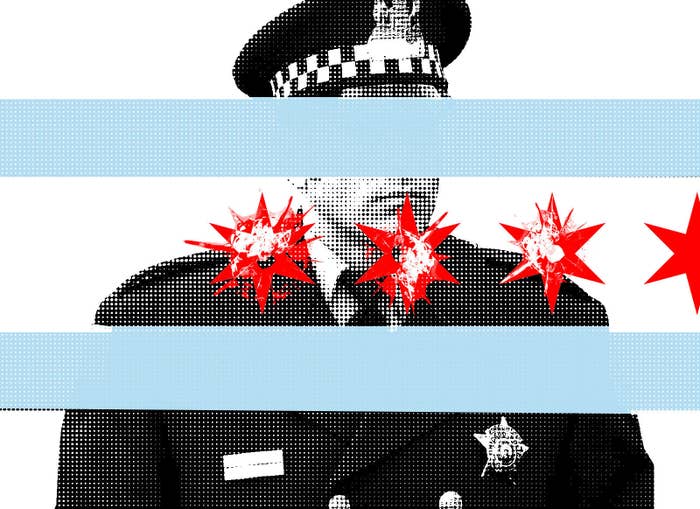 We spoke to BuzzFeed News criminal justice reporter Albert Samaha about this story.

Chicago is America's leading city in police shootings. Why do you think that is?
Chicago is America's third-biggest city, so there are more people and more cops to inflate the numbers. But beyond that, the city's public institutions have a long history of corruption. One consequence of this is that police officers have rarely been held accountable for misconduct. If you know your risk of getting in trouble is low, it's natural to act more recklessly.
Do other cities have similar problems?
You can find similar cases in many cities across the country, perhaps even more so in smaller cities that haven't gotten as much attention as Chicago. Last year, I wrote a story about a police officer in Vallejo, California, who fatally shot three black men in five months, and then was promoted to detective. He is still on the force, last I checked.
How are things changing, if at all?
The Black Lives Matter movement has succeeded in making this a prominent political issue. And with crime rates much lower than they were 20 years ago, the general public is no longer blinded by tough-on-crime rhetoric and is now open to civil rights reforms in the criminal justice system. The story of today's criminal justice system is one of coming to terms with the collateral damage of America's tough-on-crime era.
WE'RE KEEPING AN EYE ON
Here's why some people think Google's search results are racist.
People have been flagging racial bias in Google's results, but the search engine says it's only reflecting the way society searches.
If you google "beautiful dreadlocks," most of what you'll find are pictures of white people with dreadlocks. If you search for "unprofessional hairstyles for work," the majority of the results are pictures of black women with natural hair. And the search term "professional hairstyles for work" shows mainly white women, BuzzFeed News' Fiona Rutherford and Alan White report.
Similarly, when Swedish graphic designer Johana Burai began to research pictures of "hands" a couple of years ago, she was surprised to find almost all of the images that showed up in her Google search were white. So, she set up World White Web, which encourages people to link to and share images of nonwhite hands in a bid to push them up Google's results. At the time of writing it has yielded one result.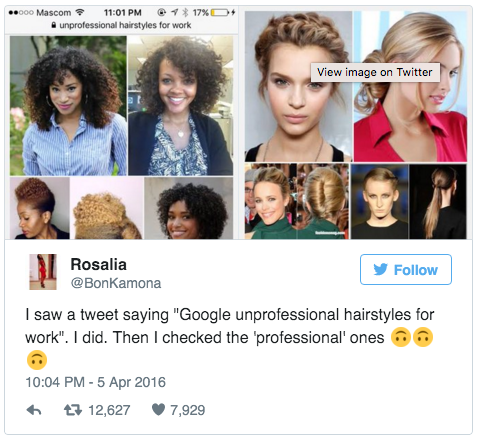 And a little extra tech.
You can now get your health questions answered on Facebook Messenger, the company announced at its annual conference in San Francisco yesterday.

Facebook is giving away the technology behind its AI-powered virtual assistant, M, in the hope it will entice developers to build more and better bots on Messenger. And the company has designed its own 360-degree camera, but you have to build it yourself and it will cost about $30,000.

Emoji woes: If someone isn't answering your texts, you might be having an emoji problem. The different ways emojis look across platforms may be to blame for miscommunication, BuzzFeed's Nicole Nguyen writes.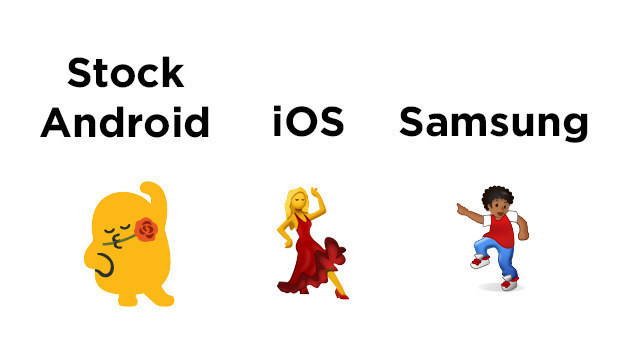 For the latest news and updates with ~emojis~, download the BuzzFeed News app for iOS and Android (available in Canadian, UK, Australian, and U.S. app stores).

DID YOU HEAR ABOUT THIS?
If you want to drink a lot and have the government tell you it's safe, you're best off in Chile or the U.S.
Too much alcohol is bad for you. Governments often set recommended limits to give people an idea of how much you can drink without putting your health at risk, BuzzFeed UK's Tom Chivers writes.
But, it turns out, what is considered a "safe" drinking level varies around the world. In Chile and the U.S., for example, four drinks are the "low risk" limit (for men), almost three times the World Health Organization's recommendations. (The WHO recommends no more than two "standard drinks" — which translates to about half a small glass of wine, or 10ml of pure alcohol — a day for men and women.)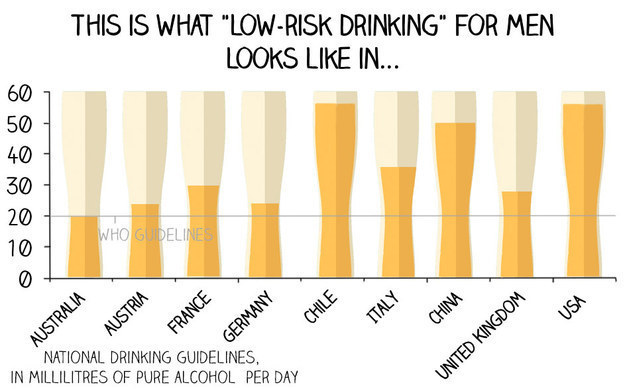 Quick things to know:
2016 U.S. presidential elections: Ending weeks of speculation, Republican House Speaker Paul Ryan said he really doesn't want to be president. (BuzzFeed News) And what people in Jackson Heights — the diverse neighborhood in Queens, New York that is home to the most undocumented immigrants in the city — think of Donald Trump. (BuzzFeed News)

LGBT rights: A judge in China has thrown out the country's first ever same-sex marriage lawsuit. The couple, who tried to marry last year, have vowed to appeal. (BuzzFeed News) And German banking giant Deutsche Bank says it's freezing expansion plans in North Carolina due to the state's anti-LGBT law. (BuzzFeed News)

In UK news: Britain's National Crime Agency used faulty warrants in hundreds of cases, risking 51 investigations, an independent review has found. Last year, BuzzFeed News uncovered the agency's "systemic" failings. (BuzzFeed News) And Netflix will stream the new version of car show Top Gear outside the UK, the company's bosses said. (BuzzFeed News)
Happy Wednesday
A unique take on graffiti has transformed one of the poorest neighborhoods in Cairo. After almost a year of planning, French-Tunisian artist eL Seed (together with a team of 20 people) created a massive mural across 50 buildings in the Egyptian capital. It was done in secret and it's a cross between intricate Arabic writing and street art, BuzzFeed News' Rachael Krishna writes. The finished message reads, "If one wants to see the light of the sun, he must wipe his eyes."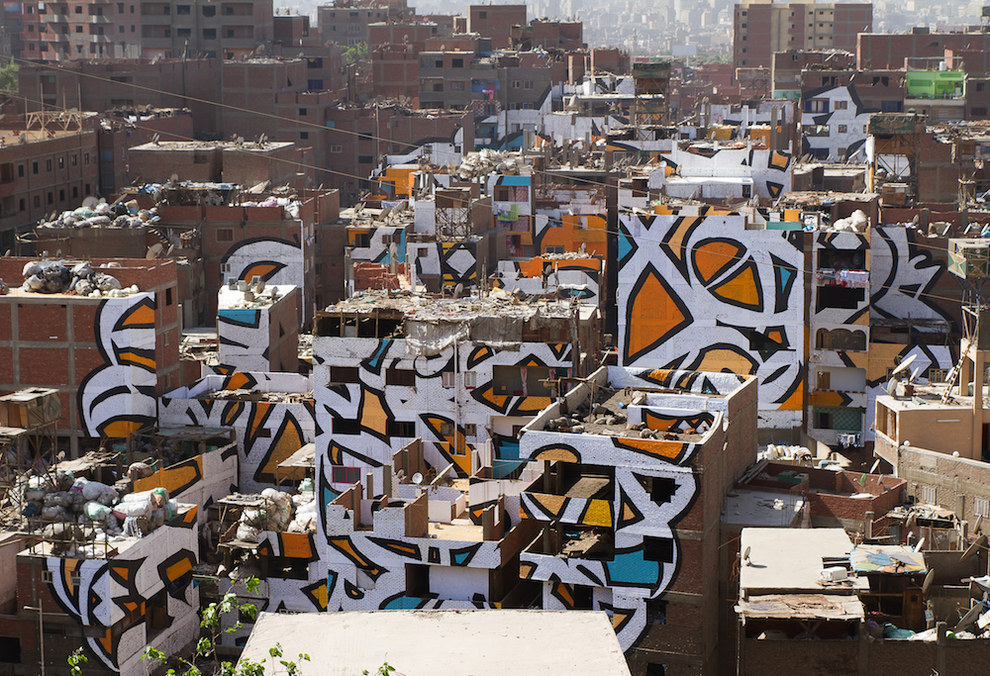 Want a news roundup like this in your inbox every weekday? Enter your email address to sign up now!