HERE ARE THE TOP STORIES
Bernie Sanders defeated Hillary Clinton in the Democratic caucus in Wyoming on Saturday.
Sanders won 56% of the votes, but he's still behind Clinton in terms of delegates (the people who officially choose the nominee at their party's national convention this summer), BuzzFeed News reports. The next voting contest will be in New York on April 19, where there are 291 delegates at stake.
On the Republican side: Ted Cruz captured a majority of Colorado's delegates — who are awarded through a series of caucuses instead of a statewide primary — on Friday, beating frontrunner Donald Trump, the New York Times reports.
And a little extra.
Clinton is switching up her digital operation: Her campaign quietly shuffled top aides recently to boost the Clinton family's social presence in a year dominated by candidate's social personae, BuzzFeed News' Evan McMorris-Santoro writes.
More than 100 people were killed and almost 400 others injured in a temple fire in southern India on Sunday.
The fire erupted at the Puttingal temple, in the state of Kerala, during an end-of-year festival attended by thousands of people, BuzzFeed News' Jim Dalrymple II and Ema O'Connor report. A firework apparently fell into a shed where other fireworks were being stored, causing a massive blaze and leading a building in the temple to collapse.
Police have detained five men in connection to the fire, BBC News reports.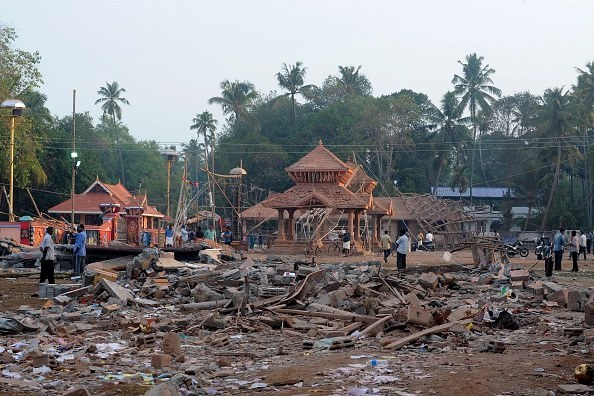 WE'RE KEEPING AN EYE ON

Following the Panama Papers, the UK's prime minister had a pretty tough week.
David Cameron has become the first UK prime minister to disclose his tax returns, after being forced to admit he owned shares in an offshore investment fund set up by his father, BuzzFeed News' Jamie Ross reports.
Details of the fund, Blairmore Holdings, were revealed in the Panama Papers (11.5 million leaked documents from a Panamanian law firm), raising questions over whether Cameron had benefited personally. After four separate Downing Street statements, the prime minister eventually revealed he had owned £30,000 (roughly $42,700) of shares, which he had sold with a £19,000 profit in January 2010 shortly before taking power. BuzzFeed News' Emily Ashton has the rundown of how we got to this point.
And a little extra.
Thousands of protesters in London called for Cameron to resign on Saturday. They believe it's hypocritical for the prime minister to have held interests in offshore funds and accused the prime minister of hypocrisy for benefiting from an offshore fund while also promising a crackdown on tax avoidance, BuzzFeed News' Laura Silver writes.
For the latest news and updates, download the BuzzFeed News app for iOS and Android (available in Canadian, UK, Australian, and U.S. app stores).

DID YOU HEAR ABOUT THIS?
More than 800,000 people watched two BuzzFeed employees blow up a watermelon with rubber bands on Facebook Live on Friday.
It took 686 rubber bands, blood, sweat, and tears to finally get the watermelon to burst, BuzzFeed News' Tasneem Nashrulla writes. It was Facebook Live's biggest hit to date, according to the company.
The internet was obsessed: Adults forgot to adult, some people experienced watermelon-induced anxiety, and #watermelon began trending across the U.S.
How Hamilton became the most important musical in American history.
The year is 2009 and a newly elected U.S. President Barack Obama has invited Lin-Manuel Miranda to the White House to perform a song from his Tony Award-winning musical In the Heights. Instead, Miranda performs a song nobody's heard before: a rap about Founding Father Alexander Hamilton. Years from now, the aspect of that White House performance that might loom largest is the identity of the president who watched it.
Hamilton has become the hottest ticket on Broadway — which is just about the least interesting thing about it — and its actors have become celebrities. Its catchphrases have crept into common usage. Its cast album just went gold. Less than a year into its run on Broadway, it has become a once-in-a-generation cultural phenomenon, Jeremy McCarter writes for BuzzFeed.
"That encounter in 2009 has turned out to be not a one-time connection, but the start of a relationship; not two lines intersecting, but a double helix, drawing near again and again. Now that Hamilton is fully fledged, and Obama is entering the final months of his presidency, we can see what they share, and what each reveals about the other," McCarter writes.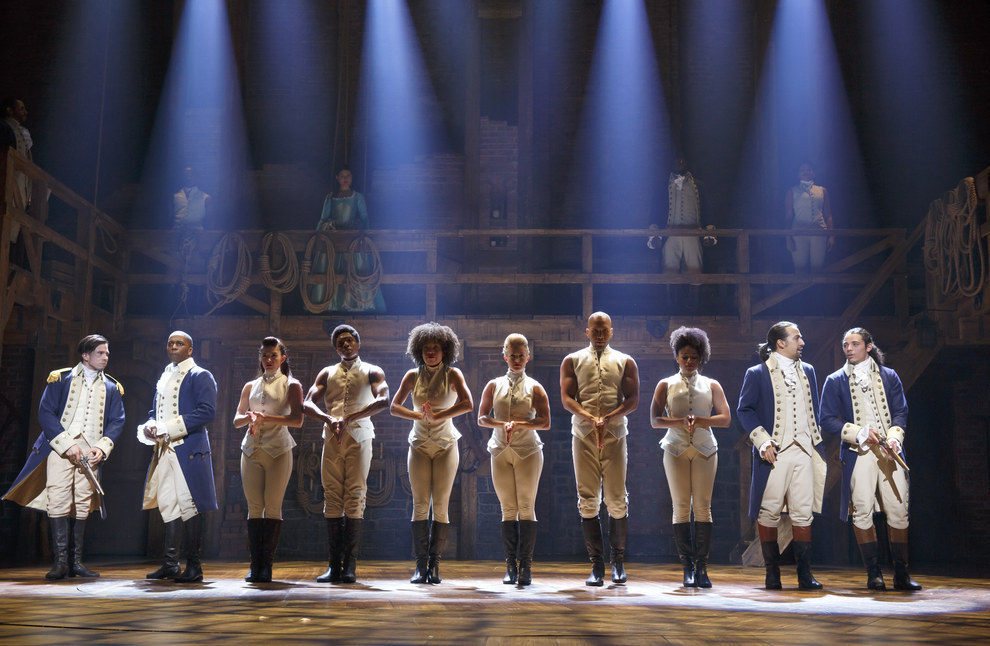 Happy Monday
More than 600 corgis gathered on a beach in Southern California on Saturday for the 13th Corgi Beach Day. And boy, was it magical. Whole squads rolled up together, corgi families were reunited, and life jackets were worn. The day included a corg-kini contest (yes, that's a contest of corgis in bikinis, guys) and a talent show. Pretty much the best beach day ever.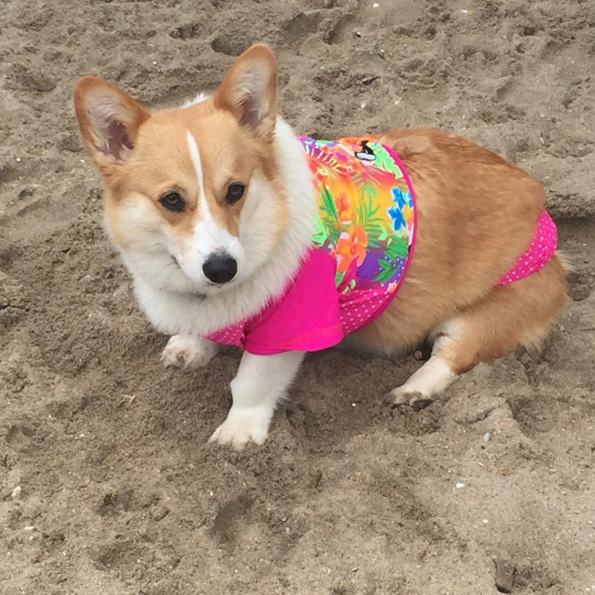 Want a news roundup like this in your inbox every weekday? Enter your email address to sign up now!