HERE ARE THE TOP STORIES
Five top players from America's women's national soccer team are accusing the U.S. Soccer Federation of wage discrimination.
They filed a lawsuit on Thursday alleging that despite the team's accomplishments (the U.S. women are the reigning world champions), they're still paid significantly less than their less-successful counterparts on the men's national team, BuzzFeed News' Tamerra Griffin writes.
The federation continues to pay its female athletes less than their male counterparts for international matches outside of tournaments, according to court documents obtained by BuzzFeed News. For such matches, the women earn a $1,350 bonus only if they win, while players on the men's national team earn a minimum of $5,000 a game, regardless of the outcome.
The U.S. Soccer Federation, in a statement, stood by its "unwavering" efforts to advocate for women's soccer, citing its campaign to introduce women's soccer to the Olympics in 1996, its decision to grant prize money for World Cup play, and the establishment of the National Women's Soccer League, Griffin writes.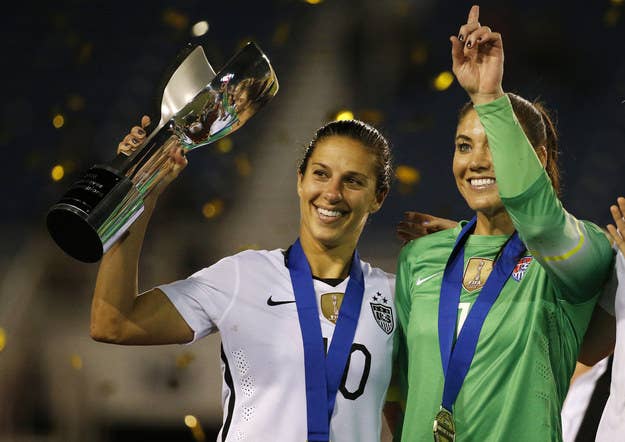 And a little extra.
Over in the UK, junior doctors (those in the first 10 years of their practice) say their new contract, which will come into effect in August, leaves a glaring gender pay gap, BuzzFeed UK's Laura Silver writes. Following an equality assessment, doctors say that the contract actively discriminates against women taking maternity leave or working part-time as a result of childcare responsibilities.
The government's equality assessment acknowledged that some changes mean a disadvantage to some women doctors, but it's been justified as a "proportionate means" to achieve a contract that secures patient safety.
Renowned British-Iraqi architect Dame Zaha Hadid has died at 65. She was a pioneer for women in the field.
Hadid died following a heart attack in a Miami hospital, where she was being treated for bronchitis, BBC News reports. She was the first woman and the first Muslim to win the Pritzker Prize, the highest award in architecture.
Her mentor, Dutch architect Rem Koolhaas, described Hadid as "a planet in her own inimitable orbit," BuzzFeed News' Rose Troup Buchanan writes.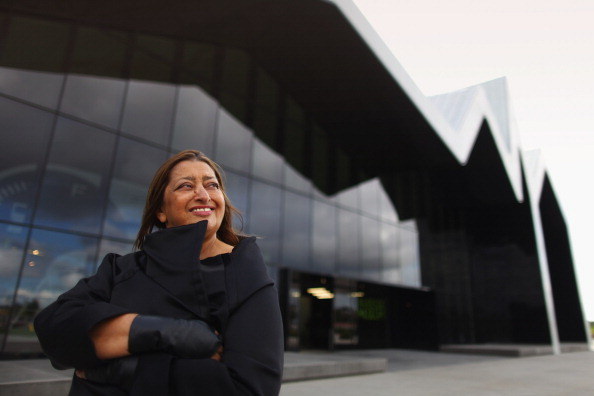 For the latest news and updates, download the BuzzFeed News app for iOS and Android (available in Canadian, UK, Australian, and U.S. app stores).

WE'RE KEEPING AN EYE ON
There are now more obese people than underweight people in the world.
People are less likely to be malnourished than they were 40 years ago, but the number of obese people is going up dramatically, according to a major new study by UK medical journal The Lancet.
The percentage of people who don't have enough to eat has been dropping for a long time. Since 1975 it's fallen from about 1 person in 6 worldwide to about 1 person in 10, BuzzFeed UK's Tom Chivers writes.
The number of clinically obese people, however, has gone up much more dramatically: from about 1 person in 25 in 1975, to about 1 person in 7 now.
While it's a good thing that fewer people are starving, obesity brings its own health risks, including heart problems, cancer, and diabetes, according to The Lancet.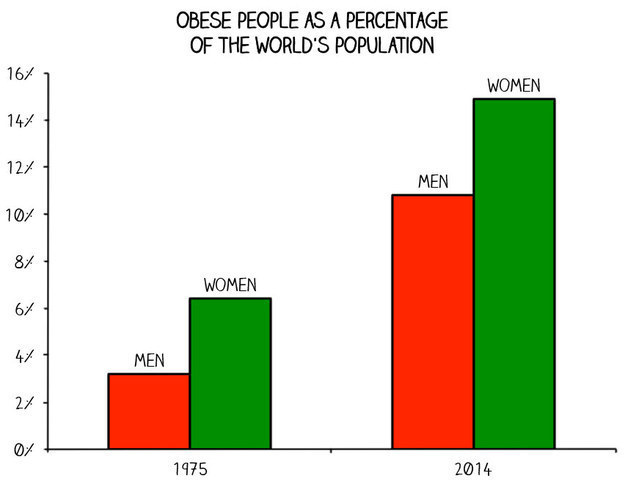 DID YOU HEAR ABOUT THIS?

You're a young person, you've got a job. How about buying a house? Not so fast.
Young single people, especially in London, face living in "student-style" houseshares for life, according to one study, BuzzFeed UK's Patrick Smith writes. Only 15% of single people under 35 living in London own property, according to the UK's National Housing Federation.
Across England the average single person living in rented accommodation and working full time would need to save for 13 years to afford a deposit to buy a house at the national average house price. But in London this would take 29 (!!) years.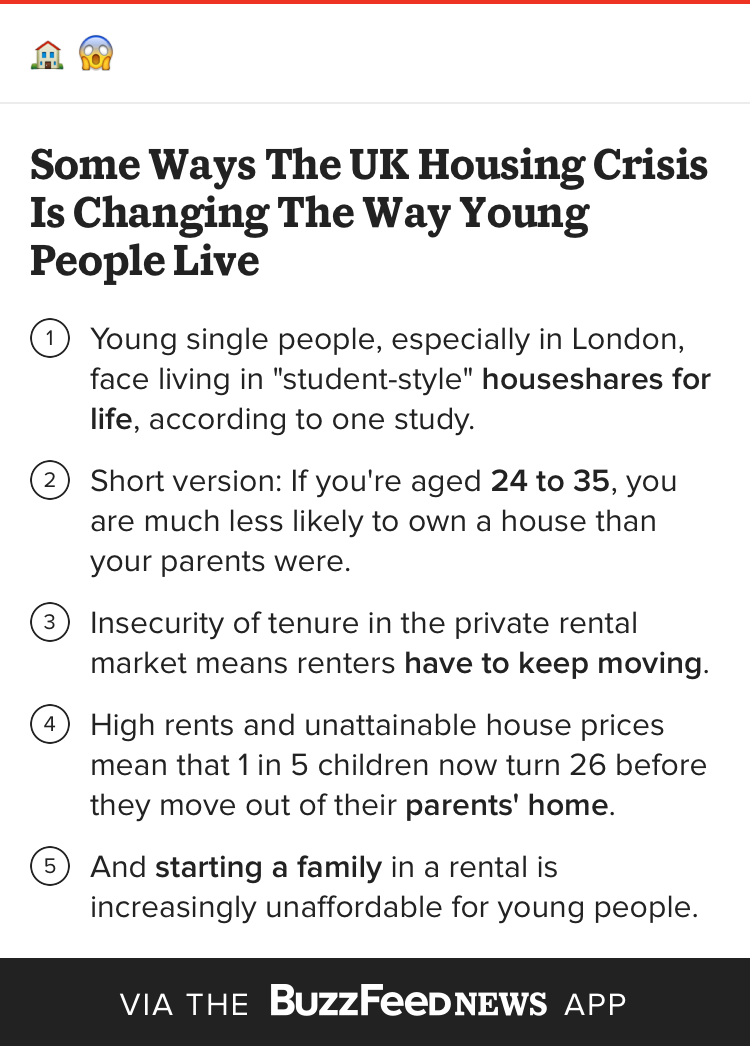 Boyhood's director, Richard Linklater, is back with Everybody Wants Some!! — a film that captures the agony and ecstasy of the college jock.

It's one of the most directly autobiographical movies of Linklater's career, based on his own experiences as a college baseball player in the late 1970s. The movie is set in 1979, before, Linklater said, "Reagan turned the clock back on racism," BuzzFeed News' Adam B. Vary reports.
A "spiritual sequel" to his 1993 film Dazed and Confused, the movie examines the way young male athletes are treated.
In case you're already excited for Linklater's next project: The filmmaker is working on "a mid-twenties, '80s underground movie" about what it "was like to be so anti-establishment," as well as a kids movie "about being about eight or nine years old during the Space Age — specific to the moon landing."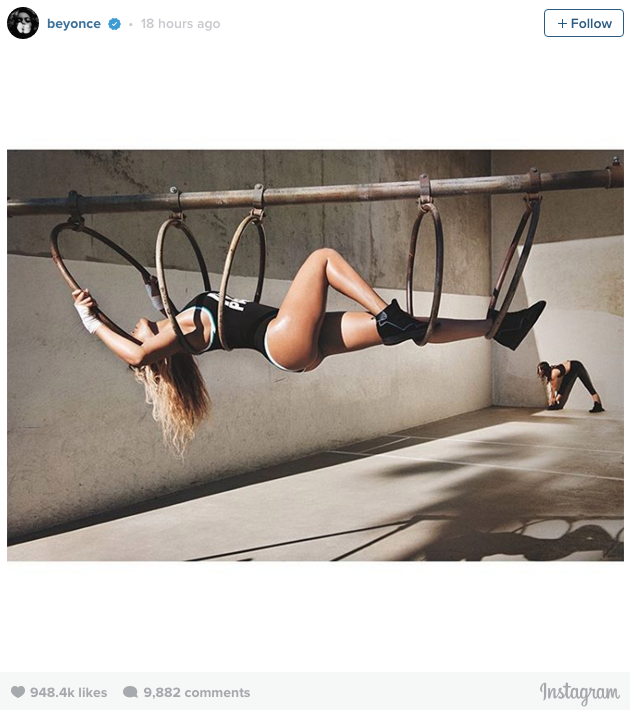 Happy Friday
A Syrian refugee has beautifully documented his first Canadian winter. Hani Al Moulia fled Syria with his parents and siblings in 2012. His photos capture simple moments: from ice skating at a local rink to walking through a park covered with snow. When his family went sledding for the first time, Al Moulia writes, "people helped us by sharing their sleds because we didn't bring any of our own ... I was happy to see everyone together."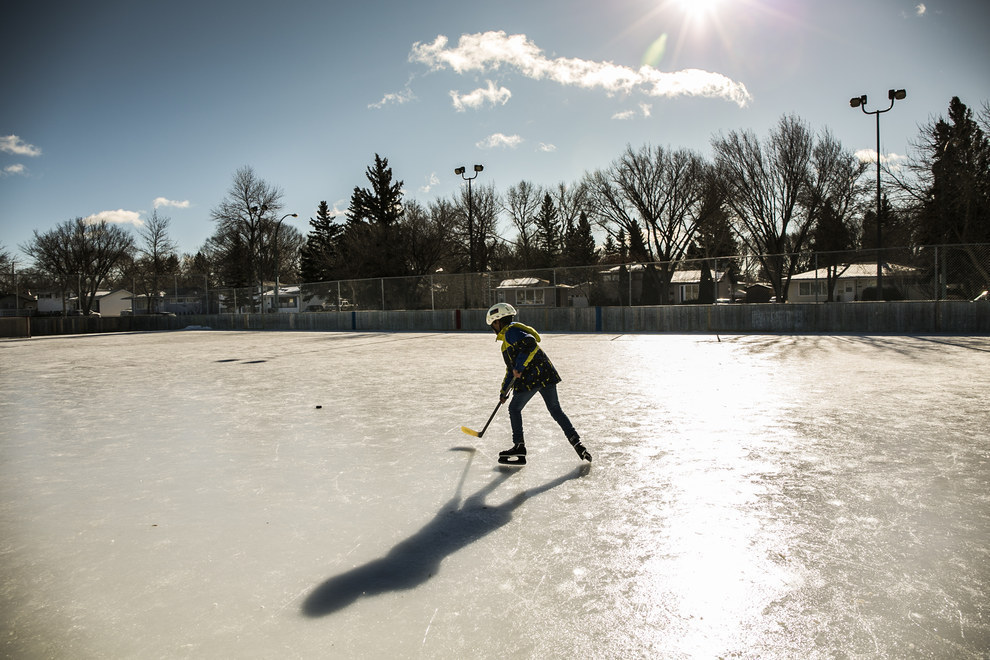 Want a news roundup like this in your inbox every weekday? Enter your email address to sign up now!