What's Going On Around The World Today?
Mayor of North Charleston, S.C., orders all city police officers to be equipped with body cameras after the shooting of an unarmed black man. Dzhokhar Tsarnaev has been found guilty in the Boston Marathon bombing — the jury will now decide if he gets the death penalty. And a blind artist who makes beautiful paintings.
HERE ARE THE TOP STORIES
The jury in the Boston Marathon bombing trial must now decide whether Dzhokhar Tsarnaev will get the death penalty. Tsarnaev was found guilty on all 30 charges related to the bombing — 17 of which carry the possibility of the death penalty. The guilty verdicts do not come as a surprise to Tsarnaev's defense team; they opened the trial by admitting Tsarnaev's responsibility for the attack, and their goal was to avoid the death penalty by portraying Tsarnaev as having been deeply influenced by his older brother, Tamerlan, who died in a shootout with police a few days after the bombing. The trial enters the sentencing phase next week, when jurors will decide whether Tsarnaev will get life in prison or the death penalty.
And a little extra. The death penalty was abolished in Massachusetts in 1984, but it's still allowed in federal cases like Tsarnaev's. U.S. Attorney General Eric Holder granted the trial's prosecutors authority to pursue the death penalty, citing the "exceptional nature of the crime" and its "rare status as a mass act of terrorism," according to the Marshall Project's Maurice Chammah.

The mayor of North Charleston, S.C., has issued an executive order for all police officers to wear body cameras. The order comes after North Charleston police officer Michael Slager was charged with murder for killing Walter Scott, an unarmed black man. The mayor's order underscores the crucial role video played in the case, the New York Times reports. The video of Saturday's shooting contradicts Slager's claim that he struggled with Scott before he shot him.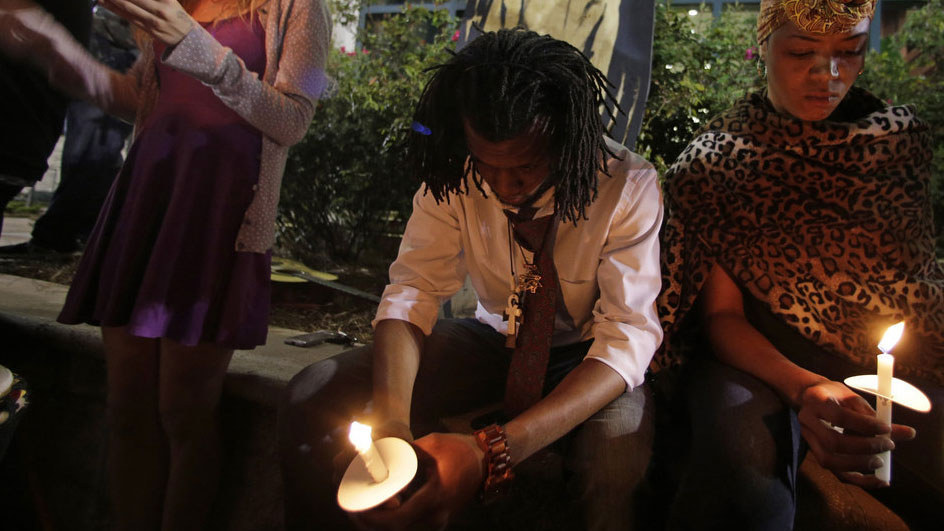 "I knew the cop didn't do the right thing," Feidin Santana, the 23-year-old bystander who recorded the video, said in an interview on MSNBC. Santana said he thought about erasing the video because he was scared of what would happen to him. After reading the police report of the incident, Santana said he was compelled to turn over the video to police and Scott's family. Slager was fired and charged with murder after authorities viewed the footage.
And a little extra. It remains to be seen whether body cameras will be effective in preventing or drawing more attention to future police-related shooting deaths in which an officer's version of events might go unchallenged. "Videos never tell the whole story and sometimes not even a fraction of a story," the Washington Post writes writes. "Police-worn body cameras may be necessary, but we still need citizens who are brave enough to capture video of conflict," Robinson Meyer writes in The Atlantic.
WE'RE KEEPING AN EYE ON
Egypt may send ground troops to Yemen. The move would be a significant escalation in the Saudi-led airstrikes in Yemen, but the question of when is still being discussed, Gregory Johnsen and Maged Atef report. One Egyptian military official told BuzzFeed News that it could happen as soon as "two or three days." There has been no official comment from the Egyptian government, but Egypt's ambassador to Yemen has not ruled out ground troops.
What's next? "Although the past few days suggest that the 10-country coalition led by Saudi Arabia is ready to dispatch ground forces, it is less clear what those troops would do in Yemen, how effective they could be, and even where they would be able to enter the country," Johnsen and Atef write.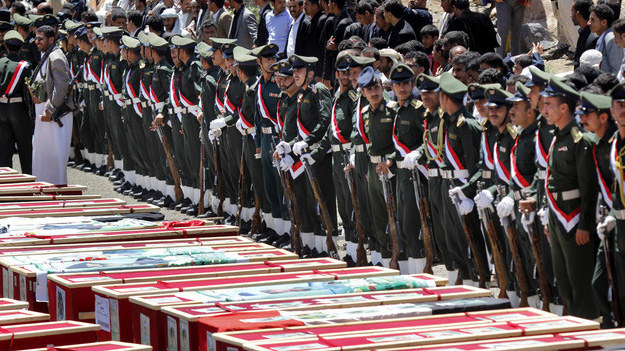 The U.S. government is expected to stop designating Cuba as a country that sponsors terrorism. Yesterday the U.S. State Department sent a formal recommendation to the White House proposing that Cuba be removed from America's State Sponsors of Terrorism List. This would be a huge step in the U.S.'s attempt to improve relations with Cuba, following the White House's decision to restore full diplomatic relations with the country in December. Cuba had demanded to be dropped from the list before relations are normalized, according to CNN. Its removal would allow for certain sanctions, both economic and political, to be abolished in the months to come. A recent poll showed that the majority of Americans, as well as Latinos in the U.S., approve of normalizing relations between the two countries.
What's next? President Obama may officially announce the removal as early as today, ahead of the Summit of the Americas that's convening this weekend in Panama. The summit "promises to be an historic event, because, for the first time ever, the Presidents of the United States and Cuba will both be in attendance," The New Yorker's Jon Lee Anderson writes. This would be Cuba's first participation in the summit since being expelled from the Organization of American States in 1962 due to pressure by the U.S, according to the New York Times.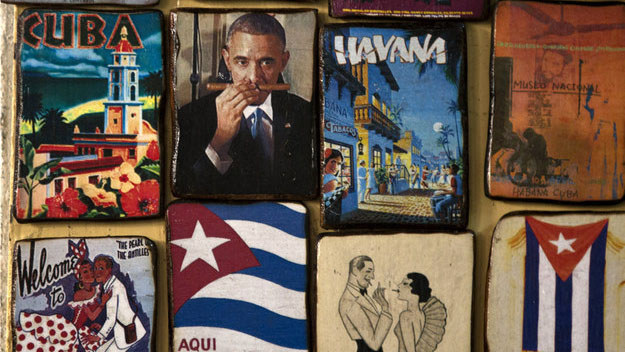 DID YOU HEAR ABOUT THIS?
Voter turnout in the Ferguson election might have been historic, but the change it brings might only be skin deep. Many of the losing candidates were backed by activists who came from other cities to protest police brutality. The results suggest a backlash among residents hostile to the protesters, and the new City Council may be a far more establishment-oriented than the activists were hoping for, BuzzFeed News' Joel Anderson writes.
The problems with Mindy Kaling's brother's med school hoax. Earlier this week, Vijay Chokal-Ingam claimed that he only got into medical school because he pretended to be black. But, counter to a widely published image that suggests he applied twice under two different identities, Chokal-Ingam only applied once, meaning this was an experiment without a control and the role of his race in his admission is impossible to prove, BuzzFeed News' David Noriega reports.

Love Google image search? Thank J.Lo. Quartz's Marc Bain found a blog post published in January in which Google executive chairman Eric Schmidt dropped a great anecdote revealing how Jennifer Lopez and a particularly memorable green dress she wore to the 2000 Grammy Awards played a role in the development of the popular feature. "At the time, it was the most popular search query we had ever seen. But we had no surefire way of getting users exactly what they wanted: J­.Lo wearing that dress. Google Image Search was born," Schmidt wrote.

Today in awesome diverse emojis. Apple rolled out their latest iOS update yesterday (iOS 8.3, for those keeping count), and it features more than 300 new human-looking emoji spanning a range of color tones. Finding them might be a little challenging at first, but BuzzFeed's Nicole Nguyen has a great guide on how to get started.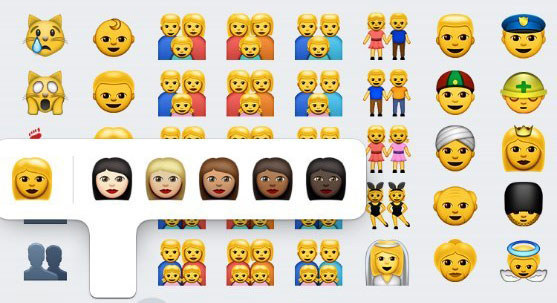 Bonus! We've been working on a new mobile app to make following the news interesting at any point in your day. If you're interested, you can sign up to be a beta tester and get a preview of what we're testing before we launch to the public.
Quick things to know:
HAPPY THURSDAY
After going blind in his mid-20s, artist John Bramblitt re-learned how to do basic things like reading, writing, traveling — and making art. Over the years, he's worked on different techniques to master painting using textures as a guide. Today, his work has been sold in more than 20 countries. Bramblitt's philosophy is simple: "Who cares what you can't do in art? Care about what you can do."