What's Going On Around The World Today?
Vermont Senator Bernie Sanders will run for president as a Democrat and take on Hillary Clinton. Baltimore is quiet for a second night while solidarity protests take place in other U.S. cities. And New Zealand has an official wizard.
HERE ARE THE TOP STORIES
Baltimore is quiet for a second night as the community waits for a police report on Freddie Gray's death to be released to the state's attorney tomorrow. While thousands continued to march on Wednesday, the streets of Baltimore were cleared shortly after the 10 p.m. curfew. Solidarity protests also took place in other U.S. cities such as New York and Denver, as well as Seattle, Houston, Washington, Boston, and Minneapolis, according to NPR.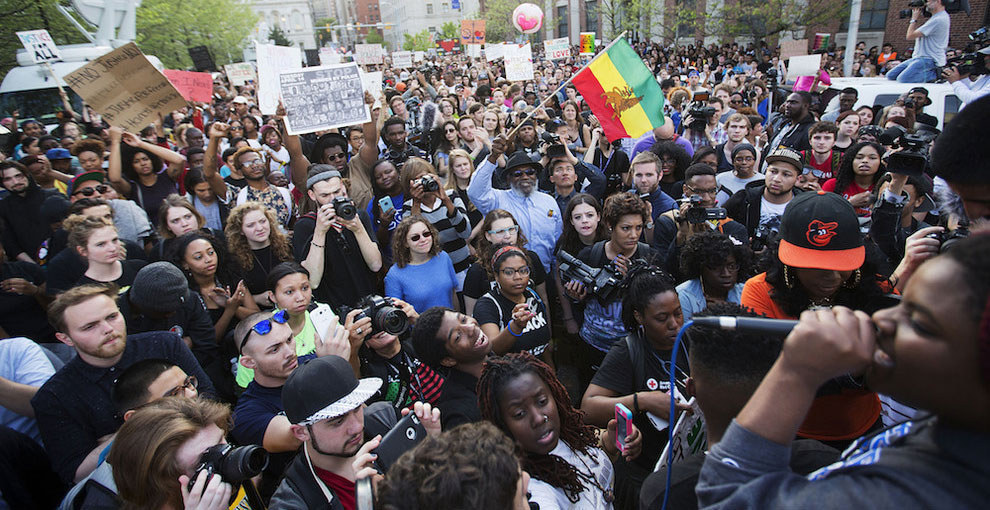 Meanwhile, the Baltimore police will release the findings of their investigation to a state prosecutor on Friday, who will then decide whether to seek criminal charges. However, it's unlikely that the public will learn new details of Gray's death and that there will be a final resolution on the case, according to the Associated Press. Gray, a 25-year-old black man, died on April 19 from an injury he sustained a week earlier while in police custody, sparking the riots that began Monday. Six officers have been suspended in the case.
And a little extra. That Baltimore Orioles and Chicago White Sox game we mentioned yesterday that was closed to the public happened and "the first ever Major League Baseball game without fans, turned Camden Yards into a surreal deserted landscape," BuzzFeed News' Joel Anderson writes.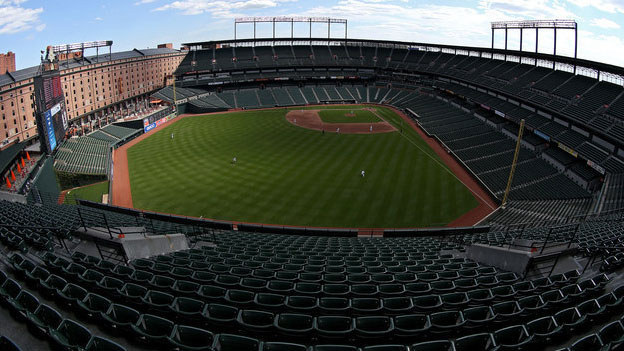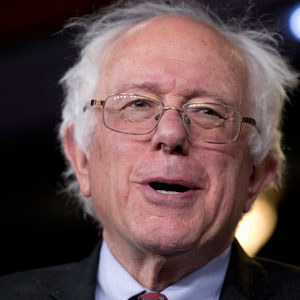 Vermont Sen. Bernie Sanders is officially running in the 2016 U.S. presidential race as a Democrat. The 73-year-old, who is an Independent member of the Senate and a self-described socialist, will probably stick to his outsider status when challenging Hillary Clinton, who declared her candidacy a few weeks ago. "People should not underestimate me," Sanders told the Associated Press. "Sanders' message for 2016 is the same one he's had for decades: the economic system in the United States no longer supports the middle class," BuzzFeed News' Evan McMorris-Santoro writes. Sanders said he entered the race to bring more debate to the Democratic race.
And a little extra. Sanders will likely address the concerns of more left-leaning voters: climate change, income inequality, same-sex marriage, and universal health care. To get a sense on where Sanders stands on the issues, check out this rundown by the New York Times' Gerry Mullany.
Photo credit: Sen. Bernie Sanders during a news conference on Capitol Hill in Washington, Wednesday, April 29, 2015. Carolyn Kaster / AP Photo
WE'RE KEEPING AN EYE ON
The official death toll from Saturday's devastating earthquake in Nepal has risen to more than 5,500 people. The number of injured has also risen to more than 10,000 people. In Kathmandu, near the epicenter of the quake, residents have begun clashing with the police out of frustration with the slow pace of rescue and relief operations. The survivors live in fear of aftershocks, which have been a constant occurrence since the main tremor over the weekend, aid workers told BuzzFeed News. The 7.8-magnitude earthquake was so severe that it moved the city of Kathmandu 10 feet south, according to CityLab.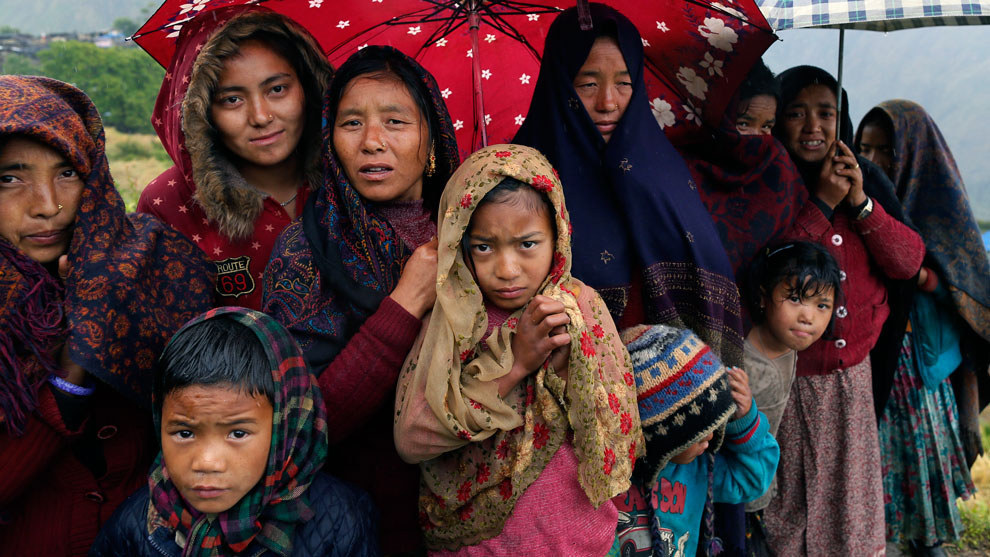 What's next? Nepal, one of the poorest countries in Southeast Asia, must now figure out how to rebuild its economy. The country relies heavily on tourism and agriculture to feed most of its citizens, but the earthquake destroyed several historic structures and many people's crop and livestock. Nepal's economy also relies on money from Nepalis living and working abroad. Those Nepalis will now have to leave their jobs and return home to help rebuilding efforts, which will ultimately hurt the country's economy. Yesterday, the United Nations' children's agency, Unicef, launched a campaign to raise $50 million for humanitarian assistance to children and their families in Nepal.
DID YOU HEAR ABOUT THIS?
Nearly a dozen families of Mexico's missing students are now living in their schools and say they won't leave until their loved ones return. Forty-three students were abducted by the local police in September, then handed to members of a criminal gang and incinerated, according to the official version of events. "The families have accused the government of withholding information, manipulating the investigation, and being unsympathetic to their emotional distress. They feel that authorities are trying to sweep the events, and their complaints, under the rug," BuzzFeed News' Karla Zabludovsky reports from Tixtla, Mexico.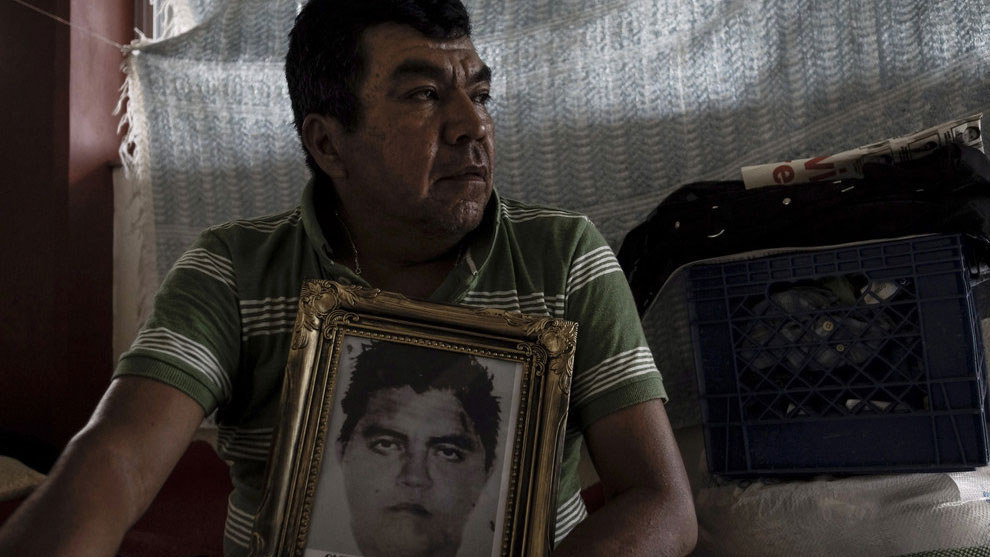 A Pakistani court sentenced 10 men to jail for the 2012 attack on Malala Yousafzai, BBC News reports. Yousafzai, who was targeted by the Taliban for her work promoting girls education, was 15 years old when she was shot in the head while on board her school bus. The Pakistani Taliban claimed responsibility for the attack. Yousafzai was awarded the Nobel Peace Prize in 2014 for her education campaigning, and she now lives in the United Kingdom.
Secret, an anonymous social sharing app, is shutting down, after steadily losing users and momentum over the past several months. When the app debuted in January 2014, it generated a lot of attention as the possible catalyst for a future of truly anonymous social networking. Over the course of its existence, Secret reportedly raised more than $37 million from prestigious venture capital firms such as Google Ventures and Kleiner Perkins.
Quick things to know:
HAPPY THURSDAY
Here's a fun fact: New Zealand has an official wizard. In the 1970s, he would dress up, stand on a ladder in Christchurch, and share his views with passersby. Officials tried to stop him several times, but eventually gave up, and in 1982 he was appointed the "Wizard of Christchurch." He would later be upgraded to the official "Wizard of New Zealand" in 1990, where his duties include, among other things, protecting the government. Y'ER A WIZARD, HARRY.