What's Going On Around The World Today?
Baltimore's first night on curfew was relatively calm. Same-sex marriage advocates in the United States must now wait for the Supreme Court's ruling. And BuzzFeed News tracks down an unwitting star of a popular Vine in Rwanda.
HERE ARE THE TOP STORIES
The Supreme Court took on marriage equality, but all the gay plaintiffs — and the nation — can do now is wait. Yesterday, the Supreme Court listened to oral arguments on the constitutionality of same-sex marriage, which could lead to the legalization of same-sex marriage across the U.S. "A 5-4 vote in favor of same-sex couples' marriage rights appears to be the most likely outcome, although Chief Justice John Roberts' vote shouldn't be counted out," BuzzFeed News' Chris Geidner writes in his analysis of the arguments. For now, the gay plaintiffs whose cases were heard will now have to play the waiting game, as a decision is expected by the end of June.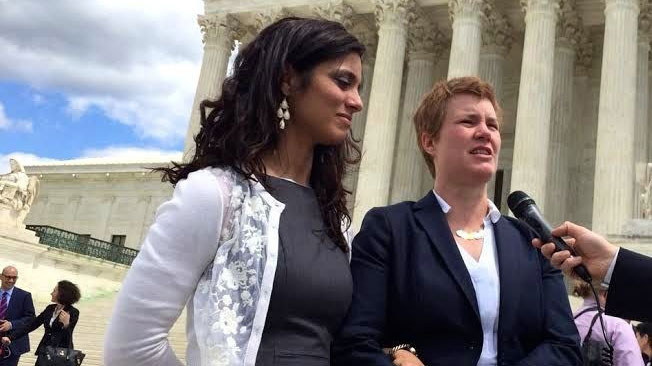 And a little extra. Justice Anthony Kennedy, who has written several rulings in the past in support of gay rights and is considered to be the potential swing vote in this case, harshly questioned the state of Michigan's argument against same-sex marriages, Geidner writes. The other justices were divided but mostly "played to type," as the New York Times' Adam Liptak describes it, and from that perspective, Kennedy seemed to be aligned with the more liberal Justices Stephen Breyer, Sonia Sotomayor, and Elena Kagan.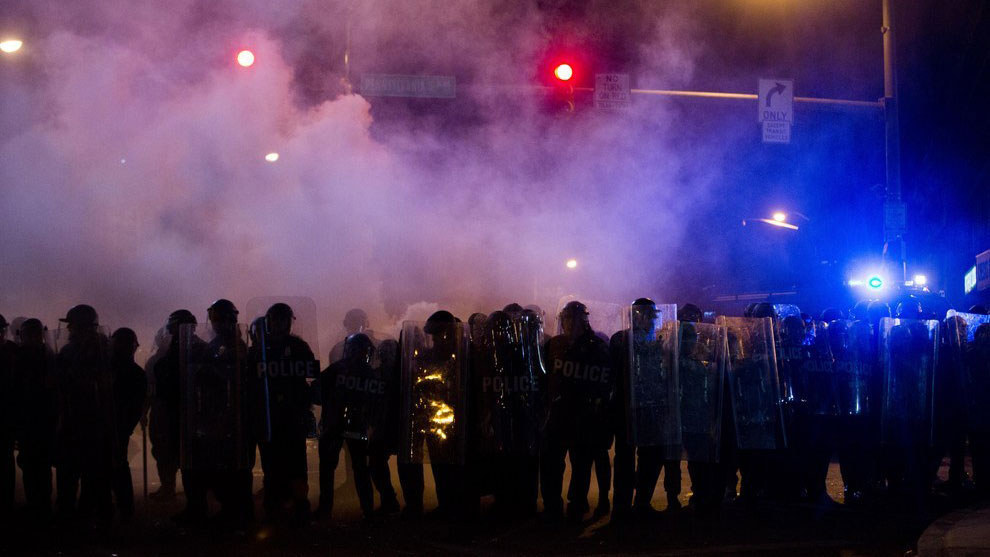 Baltimore Mayor Stephanie Rawlings-Blake said in a news briefing that Tuesday was a more peaceful day, as residents of West Baltimore began to clean up the streets. The city's public schools will be reopened today and today's Baltimore Orioles game against the Chicago White Sox will be played, but without an audience — the first closed-door game in Major League Baseball history.
The U.S. Department of Justice is currently conducting an investigation in Baltimore. This follows the department's announcement on Monday that its Civil Rights Division was working with the FBI on an investigation into the death of Freddie Gray, who died on April 19 after sustaining an injury while in police custody.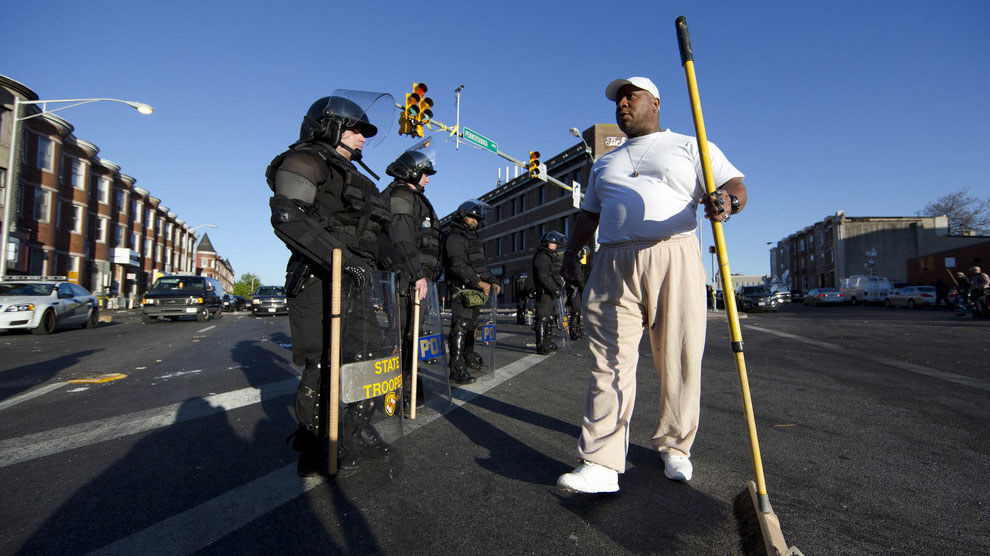 And a little extra. The biggest mystery of Baltimore's riots is how a city where blacks are well-represented among the city government and police erupted in riots not seen since Martin Luther King Jr. was killed, BuzzFeed News' Adam Serwer writes.
And we've got a quick piece for non-Americans to catch up on the background of the city and the riots.
WE'RE KEEPING AN EYE ON
Nigerian military officials claimed via Twitter they rescued 200 girls and 93 women — but these reports have not been confirmed by additional sources. An army spokesman said the girls rescued are not the girls abducted during the mass kidnapping that sparked the international #BringBackOurGirls campaign last year, according to the Associated Press. More than 200 of those girls are still missing.
What's next? A Nigerian military spokesperson told CNN that the rescued girls and women were still being screened, and none of them have spoken with their families yet. BuzzFeed News is still waiting for independent verification by sources other than Nigerian army to confirm the operation and the rescue.
The U.S. Supreme Court will hear arguments today whether Oklahoma's execution procedure constitutes cruel and unusual punishment. At the center of the case is the drug midazolam, which is used in the execution process as a sedative before the use of a paralytic and then potassium chloride, administered to stop the heart. "This is the first execution drug case the Supreme Court case has taken since 2008," BuzzFeed News' Chris McDaniel writes. Today's arguments come exactly a year after Oklahoma's botched execution of Clayton Lockett, who was given midazolam but was awake after he was supposed to be unconscious. His execution lasted 43 minutes.
What's next? The court's ruling on this case could greatly affect how executions are carried in other states. "If the court decides that midazolam is not capable of sufficiently rendering the inmates unconscious, there will be one fewer option in an already limited pool of potential lethal injection schemes," McDaniel writes. It could also compel states to find alternatives to lethal injection, like Utah's recent law that allows execution by firing squad.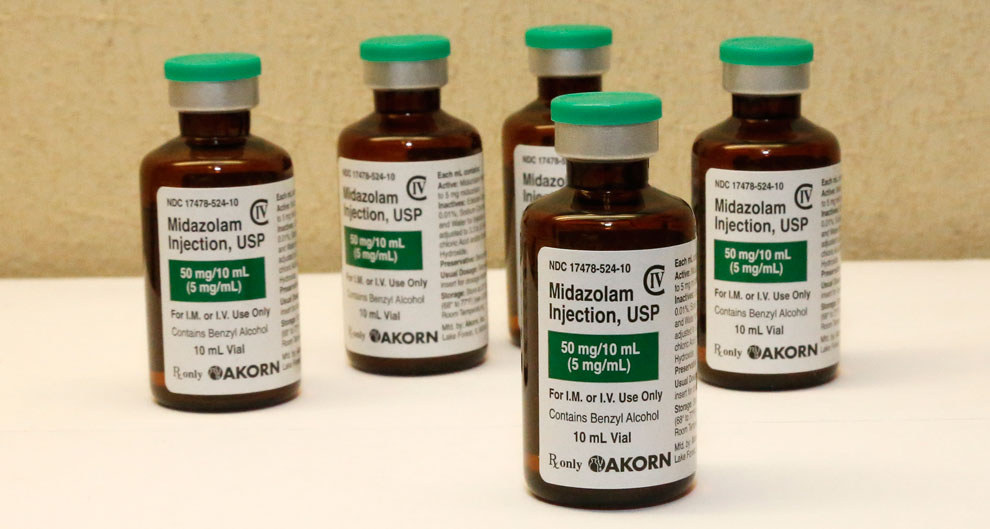 DID YOU HEAR ABOUT THIS?
The National Football League will no longer be a tax-exempt nonprofit organization. The league's commissioner Roger Goodell announced the decision in a letter to the 32 team owners, calling the NFL's nonprofit status a "distraction." Losing the tax status will no longer require Goodell to disclose his pay, which was $35 million in salary and bonuses in 2013. It will cost the league an estimated $109 million over the next decade, a fraction of its $10 billion in revenue in 2013. "The NFL's action removes a point of leverage for Congress in its continuing inquiries into the league's handling of concussions and domestic violence," Bloomberg's Richard Rubin writes.
The U.S. Department of Education directed students displaced by the closure of Corinthian Colleges to other troubled for-profit schools. After for-profit Corinthian Colleges abruptly shut down earlier this week following investigations alleging misleading practices, the Education Department released guidance suggesting 16,000 students transfer to other troubled for-profit schools. The list of "viable transfer options" includes ITT Technical Institute, currently facing a predatory lending lawsuit, and EDMC, a financially unstable institution being investigated by the Justice Department, BuzzFeed News' Molly Hensley-Clancy writes.
The Indonesian government yesterday executed eight drug convicts, including seven foreigners from Australia, Brazil, and Nigeria. The executions took place despite international pleas for clemency, and some of Indonesia's largest aid donors, including Australia and the European Union, have expressed anger over them, according to the New York Times. Australian Prime Minister Tony Abbott said that the country will withdraw its ambassador to Indonesia.
Quick things to know:
HAPPY WEDNESDAY
Meet Bizagwira Marc, the unwitting star of a Vine that's been seen 32 million times. Posted last December, the Vine showed Marc, shy and smiling in the lush hills of northwest Rwanda, who says just one thing: "OK." He has since become a meme known as "Okay Guy." When BuzzFeed News tracked Marc down and showed him the Vine for the first time, he laughed out loud — seemingly bemused by his internet fame. Okay!