What's Going On Around The World Today?
The U.S. Supreme Court will hear arguments today that could legalize same-sex marriage nationwide. Maryland declared a state of emergency as Baltimore violently erupts following the funeral of Freddie Gray. And a sweet commercial showing a same-sex couple learning sign language to connect with their deaf daughter for the first time.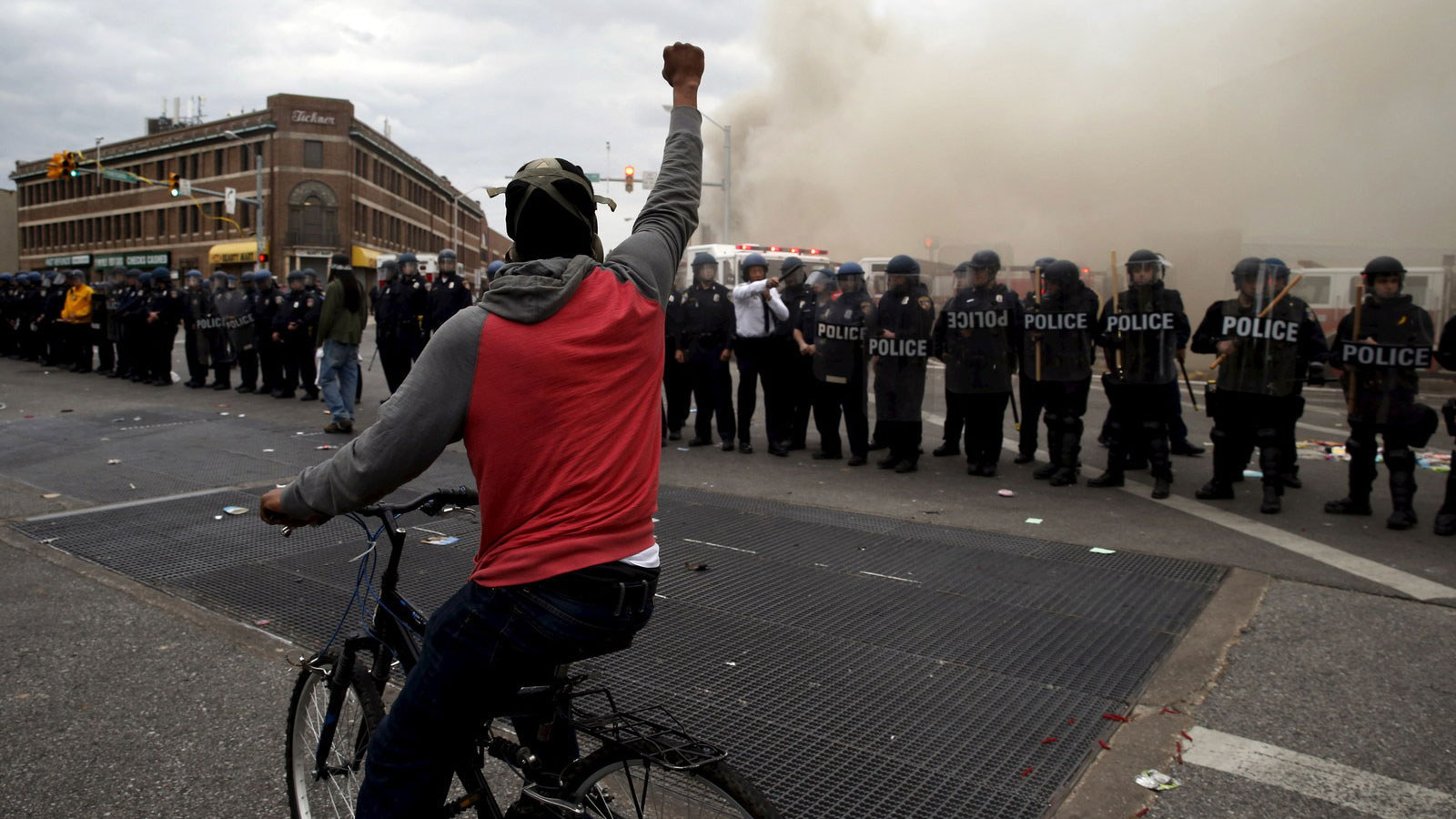 And a little extra. "The violence in Baltimore is a dreadful echo of the unrest in Ferguson, Missouri that followed the killing of Michael Brown, an unarmed black man … Since then, the killings of unarmed black men across the country have sparked a nationwide movement protesting what they see as excessive force by police. On Monday in Baltimore, that frustration with police boiled over into violence," BuzzFeed News' Joel Anderson reports from Baltimore. "This hopelessness — expressed by many young protesters in Baltimore — arose from frustration with a system that they believe has consigned them to police brutality, poverty and even poorer prospects."
In an investigation on police brutality last September, the Baltimore Sun found that "over the past four years, more than 100 people have won court judgments or settlements related to allegations of brutality and civil rights violations" in Baltimore.

The U.S. Supreme Court is hearing arguments today in a case that could make same-sex marriage legal nationwide. At issue are bans on same-sex marriages in four states: Kentucky, Michigan, Ohio, and Tennessee. The couples and widowers challenging the bans want to get married or are seeking recognition of a marriage performed in another state. "[They're] raising challenges to the ban under two constitutional provisions of the Fourteenth Amendment: equal protection and 'fundamental rights' protections," BuzzFeed News Legal Editor Chris Geidner writes in his breakdown of the legal issues before the justices.
The arguments for same-sex marriage: Essentially, those challenging the ban argue that the states can't discriminate against them on the basis of their sexual orientation or their gender and can't place an extra burden on children being raised outside of marriage. They say marriage is a fundamental right that states can't deny to them and can't be left to majority rule.
The arguments against: The states argue that their bans are justified because, while marriage may be a fundamental right, same-sex marriage is not. They say the couples are seeking to create a new right, not gain access to an existing one. They also contend this is an issue that should be decided by voters, not the courts. As for the argument that they should recognize same-sex marriages performed elsewhere, the states say they shouldn't be forced to abide by the decisions of other states.
The arguments begin at 10 a.m. ET and will last two-and-a-half hours. The justices should rule in the case by the end of June.
And a little extra. Public opinion on same-sex marriage and state laws have changed relatively rapidly over the past few years. The Associated Press has an interactive breakdown of how it all progressed.
WE'RE KEEPING AN EYE ON
Nepal's prime minister said today that the death toll from Saturday's catastrophic earthquake could reach 10,000. So far, more than 4,300 bodies have been recovered, and more than 8,000 people were injured. Aftershocks continue to hit the country and its surrounding areas, with fresh tremors taking place on Monday. "The government is doing all it can for rescue and relief on a war footing," Prime Minister Sushil Koirala told Reuters. "It is a challenge and a very difficult hour for Nepal."
What's next? Thousands of people have been left without shelter and are in need of supplies because of the disaster. Here are a list of some groups you can donate to that are attempting to send survivors the support they need.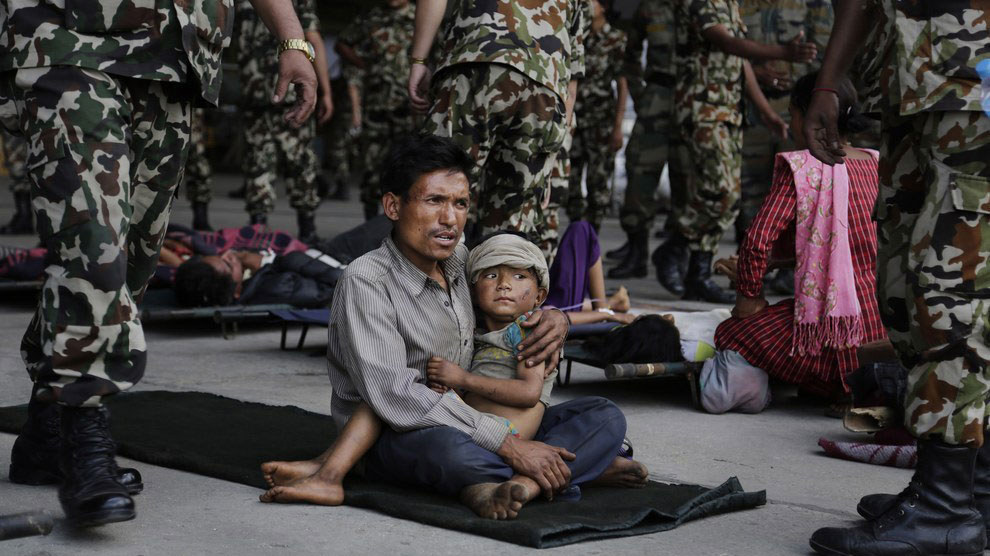 Opening statements for the Aurora shooting trial kicked off yesterday. The gunman, James Holmes, is accused of killing 12 people and injuring 70 others during a shooting rampage at a movie theater in Aurora, Colorado, three years ago. Holmes is charged with 166 felonies and if he is found guilty, the jury must decide whether he deserves the death penalty.
What's next? Holmes' mental health will be the focus of the trial. He has pleaded not guilty by reason of insanity. While his defense attorneys do not dispute that he was the gunman, they argued that Holmes "was in the throes of a psychotic episode" when he carried out the shootings, the Los Angeles Times' Maria La Ganga writes. They will also argue that he repeatedly sought help for his condition. But prosecutors revealed yesterday that two psychiatrists, who had evaluated Holmes since his arrest, have concluded he was sane at the time of the shooting. The trial is expected to go on for another four or five months.
DID YOU HEAR ABOUT THIS?
Kenya's LGBT community scored a huge legal victory last week, when the Kenyan high court ruled that the office responsible for granting NGO permits could not prevent LGBT people from forming their own organization. The high court's ruling effectively creates a precedent that could lead to future constitutional LGBT protections in Kenya. This ruling follows a series of recent LGBT victories in Kenyan courts.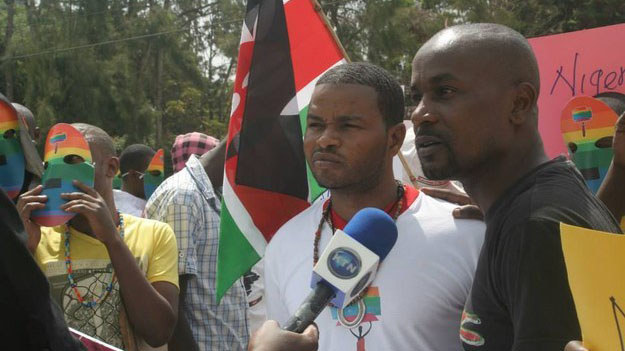 Some companies in the "on-demand economy" are rejecting the legally ambiguous use of independent contractors. Many tech companies that depend on physical labor have come to rely on cheap freelance workers, a model that has recently become the subject of several lawsuits. But a handful of upstarts — like Zirtual, Alfred, and Managed by Q — are opting to pay their laborers as full-time employees. They argue that this employment model isn't just the law, it's also better for business, BuzzFeed News' Caroline O'Donovan writes.
Three BuzzFeed News investigations bring impact. We don't do this very often, but we wanted to share that yesterday, there were developments in three different cases that were directly influenced by our reports.
The Senate Finance Committee has launched an examination into America's private foster care system, prompted by our investigation revealing cases of violent deaths and sex abuse at homes run by the nation's biggest for-profit foster care company.

A Texas school district has suspended its truancy policy after our investigation that revealed more than a thousand students in the state have been jailed as a result of the policy, leading them to miss more school and further risk being kicked out.

The Libertarian Party of Lafayette County in Mississippi called on public officials to disband a local narcotics unit that has forced local college students to become drug informations using the fear of felony charges, citing our report on the topic published last week.
Quick things to know:
HAPPY TUESDAY
There's a new commercial by Wells Fargo that shows something very, very sweet: a same-sex couple learning sign language to prepare for the moment they meet their deaf daughter for the first time. The women in the video are an actual couple in real life, and the little girl is actually deaf and fluent in ASL — which makes the commercial so much better.
Want a news roundup like this in your inbox every weekday? Enter your email address to sign up now!