What's Going On Around The World Today?
Protests over Freddie Gray in Baltimore turned violent on Saturday. A massive earthquake in Nepal has killed more than 3,600 people. And physicist Stephen Hawking remarks upon the cosmological effect of One Direction's Zayn Malik.
HERE ARE THE TOP STORIES
A devastating earthquake in Nepal has killed more than 3,600 people and left thousands more injured. Here's what we know so far:
Facebook allowed people in Nepal to quickly let their networks know if they're safe through its "Safety Check" feature. The feature was introduced last October, but this appears to be the first time it's been utilized on such a grand scale, according to BuzzFeed News' Stephanie McNeal.
And a little extra. Nepal is among the poorest and least developed countries in the world, according to the CIA's World Factbook, and Kathmandu sits in "one of the most seismically hazardous regions on Earth," the U.S. Geological Survey reports.
Saturday's earthquake came 81 years after the last major earthquake along Nepal's main fault line. "When a large earthquake occurs, it is common for the movement to transfer strain further along the earthquake fault," BBC News' Kate Ravilious writes. The 1934 and 2015 quakes appear to follow the pattern of a similar 89-year gap as strain accumulated between quakes in 1255 and 1344.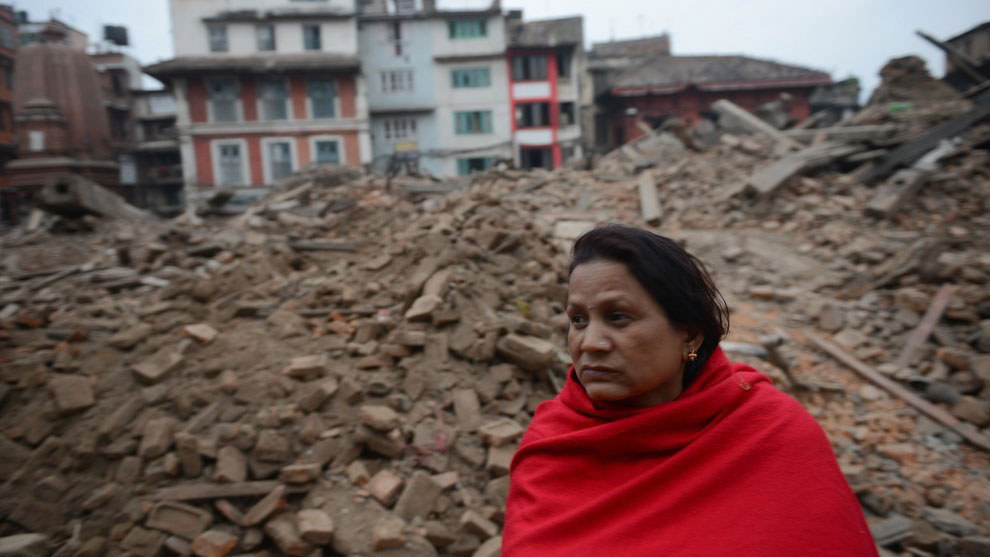 Protests in Baltimore over Freddie Gray's death turned violent on Saturday, when a group of people started breaking windows, looting, and clashing with the police. Thirty-five people have been arrested. The demonstrators had been peacefully protesting the death of 25-year-old Freddie Gray, who suffered a fatal spinal cord injury at some point while in police custody. He died on April 19, a week after he was arrested. The specifics of his death are unclear, though authorities have said they believe Gray's injury happened while he was in a police transport van. The death of Gray has brought renewed attention to a police practice known as 'rough rides,' BuzzFeed News' Albert Samaha writes.
And a little extra. Since January 2011, the city of Baltimore has paid about $5.7 million over lawsuits claiming that police officers abused alleged suspects. The Baltimore Police Department's history with misconduct has a hidden cost: "The perception that officers are violent can poison the relationship between residents and police," according to a Baltimore Sun investigation last September.
WE'RE KEEPING AN EYE ON
The U.S. Supreme Court will begin hearing arguments tomorrow on a case that could legalize same-sex marriage in all 50 states. "The Court will hear two-and-a-half hours of arguments about two questions," BuzzFeed News' Chris Geidner writes. "It sounds simple in practice — 'Should same-sex couples be able to marry? Here are some reasons why or why not!' — but the legal issues the court is facing quickly get complex," writes Geidner.
The case is known as "Obergefell v. Hodges," and it is a consolidation of six separate lawsuits from four states: Kentucky, Michigan, Ohio, and Tennessee. The case's namesake, Jim Obergefell, is still fighting for the right to have his marriage recognized two years after the death of his husband. Obergefell's story is one of several that will presented to the Supreme Court throughout the hearing.
What's next? The Supreme Court decision will hinge on two justices: Justice Anthony Kennedy and Chief Justice John Roberts. "The four liberals, Ruth Bader Ginsburg, Stephen Breyer, Sonia Sotomayor and Elena Kagan, have signaled their opposition to state same-sex marriage bans," according to Reuters' Joan Biskupic. Meanwhile, the three conservative justices — Antonin Scalia, Clarence Thomas, and Samuel Alito — are expected to maintain their belief that same-sex marriage is not supported by the Constitution. The court is expected to provide a ruling by the end of June.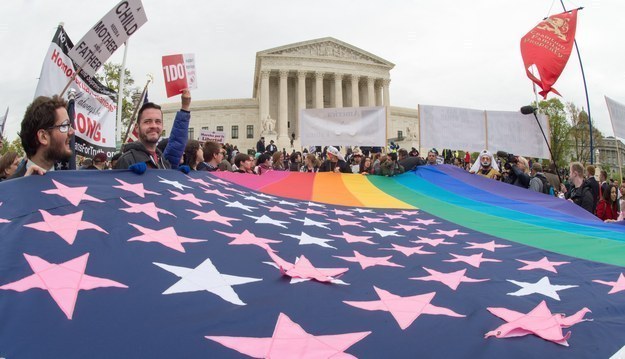 DID YOU HEAR ABOUT THIS?
For-profit Corinthian Colleges is shutting down, two weeks after the Department of Education imposed the company's Heald College chain with one of the largest fines of any on a for-profit school — $30 million for "substantial misrepresentations" to students about job placement rates. The company will immediately close its 28 campuses still in operation leaving some 16,000 students without a school to attend. "Those thousands of current students may now be eligible to have their loans discharged, an option the Department of Education provides to students whose schools abruptly close down," BuzzFeed News' Molly Hensley-Clancy writes.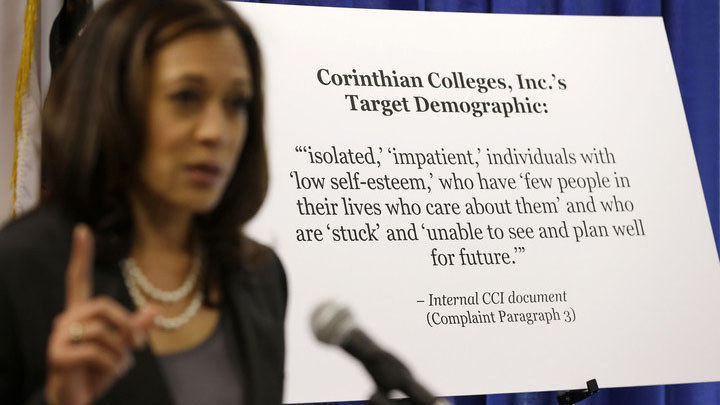 The new U.S. Surgeon General, Vivek Murthy, wants to revolutionize American public health — but he might be doomed by the increasing powerlessness on his office, BuzzFeed New's Dan Vergano writes. The 37-year-old physician is the youngest surgeon general in more than a century. The once prominent position of the "nation's top doctor" has had its power diluted by the rise of other medical voices that cater to the public, Howard Markel, a medical historian, told BuzzFeed News.
"I am a woman," Bruce Jenner announced in an interview that aired on Friday. The Olympic gold medalist-turned-reality TV star's transition into a woman had been the subject of media speculation for more than year. Jenner's interview covered his struggle with a double life and his mixed acceptance from the Kardashians, the stepfamily with whom he returned to the public spotlight in the popular reality show Keeping up with the Kardashians.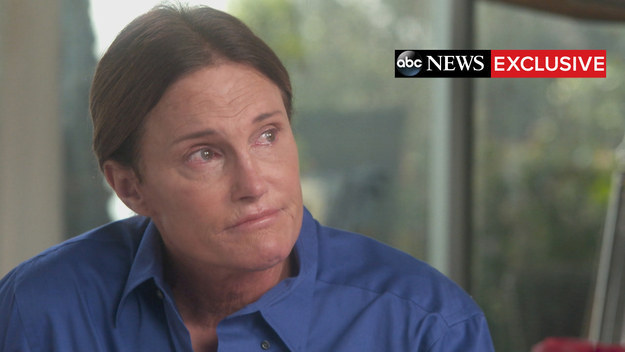 Central European News is a small British news agency specializing in weird stories that often fill up your Facebook feed — but are also often wrong. If you've read about the Russian fisherman whose Justin Bieber ringtone scared away a bear or the man in China who got a tapeworm from too much sashimi, you've encountered a story from CEN. A BuzzFeed News investigation takes a deep dive into the agency's questionable practices and found that only 9 of 41 CEN pieces evaluated appeared to be real or mostly real.
Quick things to know:
HAPPY MONDAY
After decades of exploring the universe's mysteries, Stephen Hawking took on his most important challenge yet: One Direction. During a talk Saturday, Hawking was asked about the cosmological effect of teen heartthrob Zayn Malik's recent departure from the boy band. "Finally, a question about something important," he said. His response: "My advice to any heartbroken young girl is to pay close attention to the study of theoretical physics. Because one day there may well be proof of multiple universes … And in that universe, Zayn is still in One Direction." In theoretical physics One Direction fans trust.