What's Going On Around The World Today?
Saudi-led airstrikes continued in Yemen despite an announcement that the military campaign would end. European Union leaders are moving quickly to deal with Europe's migrant crisis. And bask in the majesty of not two, but FOUR rainbows.
HERE ARE THE TOP STORIES
European Union leaders are holding an emergency summit today to discuss Europe's migrant crisis. The meeting was prompted by Sunday's capsized migrant boat that may have left at least 650 people dead. "The International Organization for Migration said the number of migrant deaths this year — which it puts as 1,727 — is more than 30 times higher than the number at the same time in 2014, when just 56 migrants were reported to have perished crossing the sea," according to USA Today.
And a little extra. Based on a draft from the summit obtained by The Guardian, EU leaders are expected to agree on a crisis package allowing only 5,000 resettlement places across Europe to refugees. Last year, 150,000 survived the journey and made it to Italy and more than 36,000 boat survivors have reached Italy, Malta, and Greece so far this year. The draft also reveals that, despite growing pressure, it's unlikely that there will be a major expansion of search and rescue operations across the Mediterranean.
Critics blame the phasing out of Mare Nostrum, Italy's big rescue operation, in 2013-14 for the increased deaths, according to the Associated Press. It was replaced by a smaller EU-led program called Triton, but Triton has no mandate for rescue work.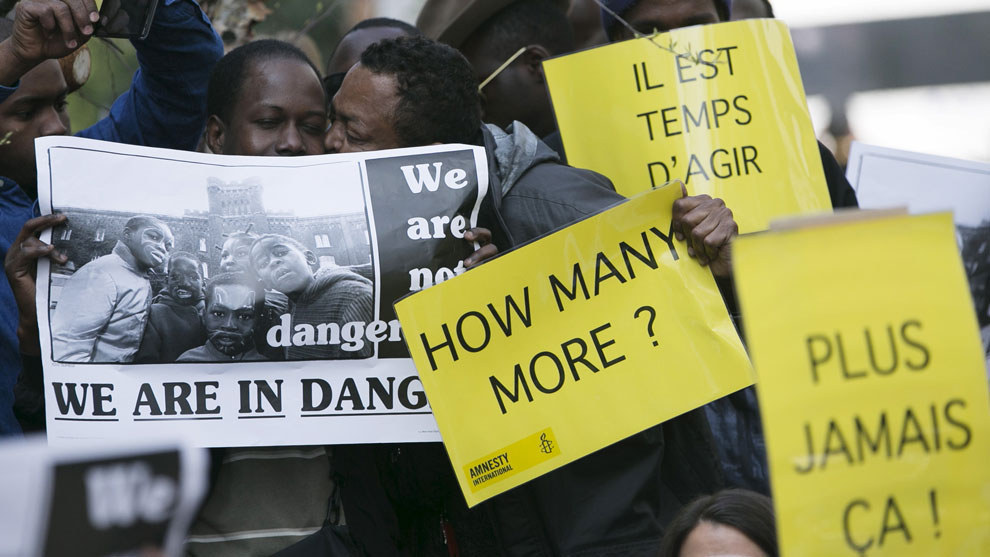 A Saudi-led coalition continued airstrikes in Yemen despite announcing an end to the campaign hours earlier. On Tuesday, Saudi officials announced the end to the monthlong military operation against Huthi rebels. Less than 24 hours later, airstrikes resumed. The reversal reflects "the difficulty of finding a political solution to the crisis," according to the New York Times. Meanwhile, there are increasing humanitarian concerns about civilian casualties and U.S. officials are worried that the chaos is hurting efforts to fight al-Qaeda's Yemen branch. CNN is reporting that Huthi rebels have called for peace talks.

The U.S. Senate passed a bill to combat human trafficking, clearing the way for a vote on attorney general nominee Loretta Lynch. The bill was held up in Congress over disagreements about immigration and abortion. "After more than five months — the longest wait for an attorney general nominee since the Reagan administration" — the Senate is expected to confirm Lynch's nomination as early as today, according to CNN. Lynch, who is currently the United States attorney for the Eastern District of New York, was nominated last November by President Obama to succeed outgoing Attorney General Eric Holder at the Justice Department. If successful, she'll be the first black woman to serve as attorney general.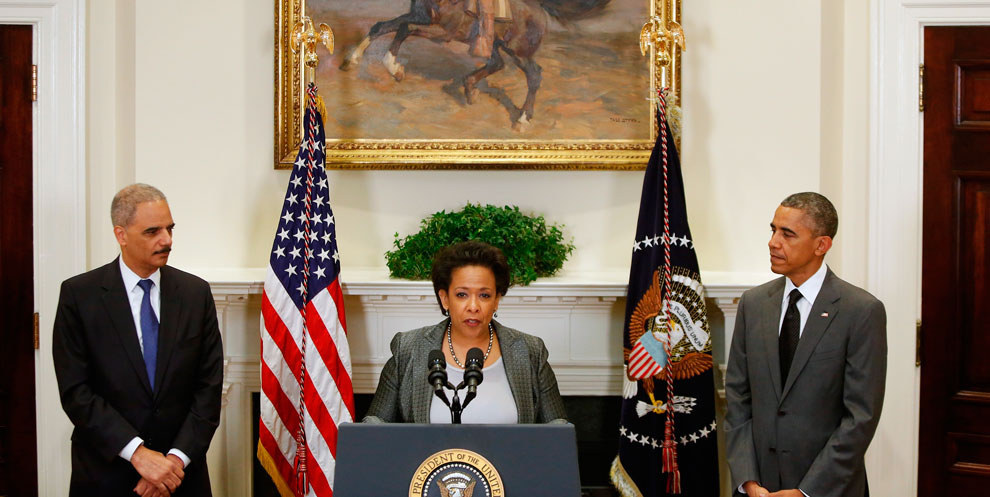 WE'RE KEEPING AN EYE ON
Michael Brown's family is suing the City of Ferguson. The family announced yesterday they are on the verge of filing a wrongful death lawsuit against the city to show a more accurate picture of what happened in Brown's death. A grand jury had declined to indict Darren Wilson, the police officer who killed Brown in August, and the Justice Department also decided last month that there was not enough evidence to bring charges against Wilson.
What's next? The attorneys representing the family have emphasized that a civil lawsuit carries a lower burden of proof than a criminal trial, which is what Wilson went through last year. They said the grand jury in Wilson's criminal trial last year needed to indict beyond reasonable doubt, while in this new lawsuit, the prosecution just has to present enough evidence to make it more likely than not that Wilson applied excessive use of force against Brown, who was unarmed, according to CNN.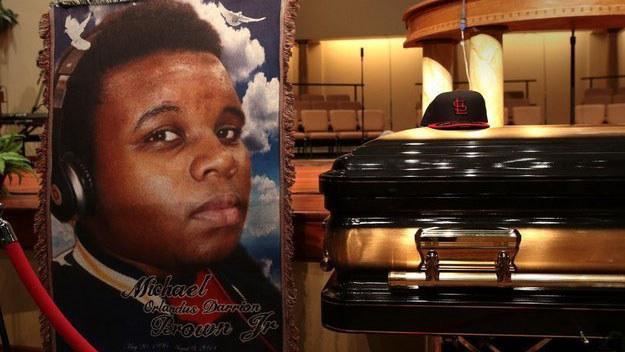 Comcast's proposed merger with Time Warner Cable ran into trouble over suspicions of anti-competitive behavior, according to The Verge. In 2013, Comcast convinced the co-owners of streaming service Hulu to not sell their company — possibly for Comcast's gain. This raises questions over Comcast's propensity for anti-competitive activities, which could convince federal regulators to kill the merger. The Hulu incident was first reported by the Wall Street Journal (paywall) on Tuesday night ahead of a pre-scheduled meeting between Comcast and the Justice Department.
What's next? Critics fear the merger would harm competition and innovation in the market, which would lead to higher prices and fewer choices for consumers. Comcast and Time Warner Cable are the two largest cable operators in the United States, and if the merger is approved, the combined company would control up to half of the country's broadband Internet service, according to the New York Times. Yesterday, the Federal Communications Commission formally recommended a hearing for Comcast — a move that is almost never good for a merger, Slate's Alison Griswold writes.
DID YOU HEAR ABOUT THIS?
Thousands of protected undocumented immigrants in the U.S. will lose their jobs because the government is struggling to renew their work authorizations on time. The Obama administration had provided temporary protections from deportation for "Dreamers": young immigrants who entered the country illegally as children. Immigration advocates say the inefficiency in the work authorizations could undermine the undocumented immigrant community's trust in the program.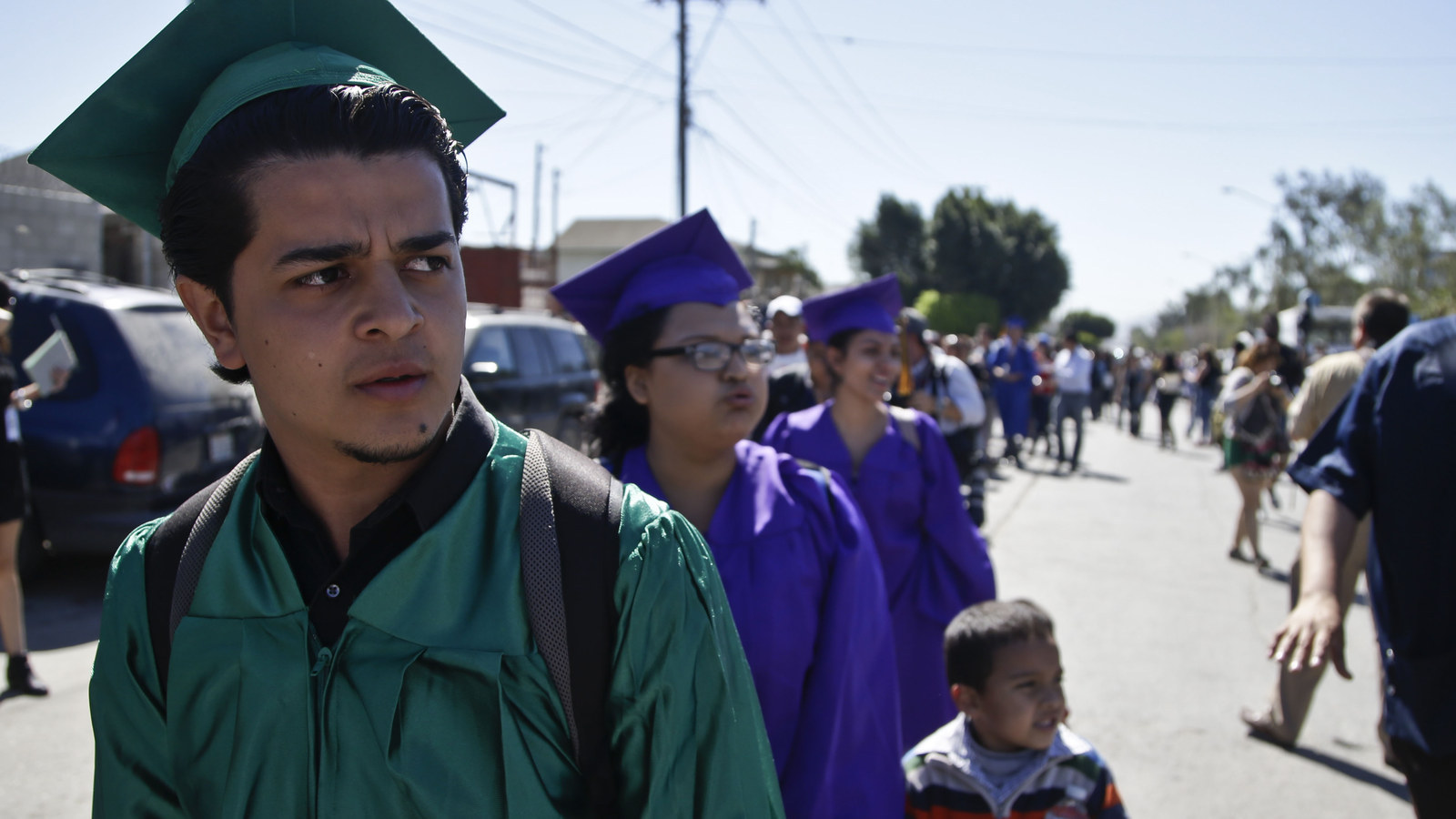 The NFL has received final approval to pay a $765 million settlement for a concussion-related lawsuit. "The settlement approval, a week before the NFL draft, ends a nearly four-year legal fight," AP's Maryclaire Dale writes. In 2013, more than 4,500 former NFL players sued the league for insufficiently protecting them against head injuries and concussions. "The total NFL payouts over 65 years, including interest and $112 million sought for lawyer fees, is expected to exceed $1 billion," writes Dale.
Google unveiled its new wireless service intended to shake up the telecom market. The service is called Project Fi, and it's an attractive proposition for smartphone users: customers pay a flat fee of $20 per month plus $10 for each gigabyte of data, which means you only pay for what you use. Don't get too excited just yet, though — you need a Google Nexus 6 and an invitation to use the service for now. And keep in mind Google's larger goal: to get consumers spending more time online and more time using its services, BuzzFeed News' Brendan Klinkenberg writes.
In the item about undocumented immigrants, they are at risk of losing their ability to make a living if they lost their work permits — they're technically not any more at risk of deportation than with the permits. An earlier version of this post said that they were subject to possible deportation if they lost their work permits.
Want a news roundup like this in your inbox every weekday? Enter your email address to sign up now!