What's Going On Around The World Today?
The Department of Justice will formally investigate the circumstances surrounding the death of Freddie Gray, who sustained a fatal injury while in police custody. Saudi Arabia says it has halted its military campaign in Yemen. And a new website that wants to inspire women in the male-dominated tech industry.
HERE ARE THE TOP STORIES
Saudi Arabia says it has ended its airstrikes in Yemen. A Saudi-led coalition announced the end of its nearly month-long bombing campaign targeting Huthi rebels, saying it "achieved its military goals." The coalition's objective was to restore Yemen's internationally recognized president, Abdu Rabu Mansur Hadi, and to destroy the Iran-backed Huthi rebels who overthrew him, according to BBC News. A new operation will focus on a political solution and rebuilding Yemen, though Hadi's government has not been restored and the rebels still control the capital.
And a little extra. Weeks of fighting in the Middle East's poorest country has left nearly 1,000 people dead and has helped al-Qaeda's branch there expand its territory. "The conflict further threatened to entangle the United States and Iran in a potential military confrontation, just as they are about to continue difficult and delicate negotiations that they hope will result in a final nuclear agreement by the end of June," according to the New York Times.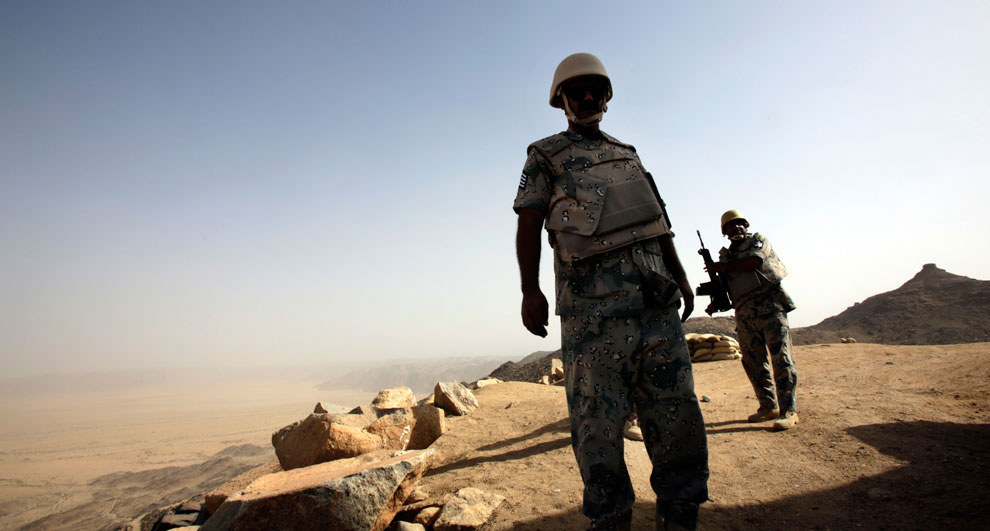 The U.S. Department of Justice will investigate whether Baltimore Police violated the civil rights of Freddie Gray, who died in police custody a week after he was first arrested. He suffered a spinal injury that led to his death. It is uncertain how Gray sustained the injury, and Baltimore Police officials said on Monday that they did not apply force when they took him into custody. Yesterday, Maryland Democratic Sen. Ben Cardin said Gray's family deserved to know the truth behind his death.
And a little extra. The Freddie Gray case is one of many recent incidents across the country that have sparked a national debate about police conduct. The Associated Press has a recap of some of the other cases, including those from Oklahoma, Alabama, and Pennsylvania.
WE'RE KEEPING AN EYE ON
The Senate will finally vote to confirm Attorney General nominee Loretta Lynch this week, more than five months after President Obama nominated her to replace Eric Holder, according to the Washington Post. Lynch would be the first black woman to be the U.S. Attorney General. Senate Republicans had delayed her confirmation to make gains on an unrelated matter: a bill helping human trafficking victims, which Democrats opposed after Republicans added anti-abortion language. Senate leaders were able to strike a deal on Tuesday amid growing pressure on Republicans within their own ranks.
What's next? The deal to vote on Loretta Lynch represents significant progress for a deeply dysfunctional Congress, The Atlantic's Russell Berman writes. The deal is also the latest in a surprising streak of bipartisan compromises with productive outcomes, including agreements on the Iran nuclear deal, Medicare policy changes, and an extension of the Children's Health Insurance Program. Lynch is expected to win confirmation by a close margin.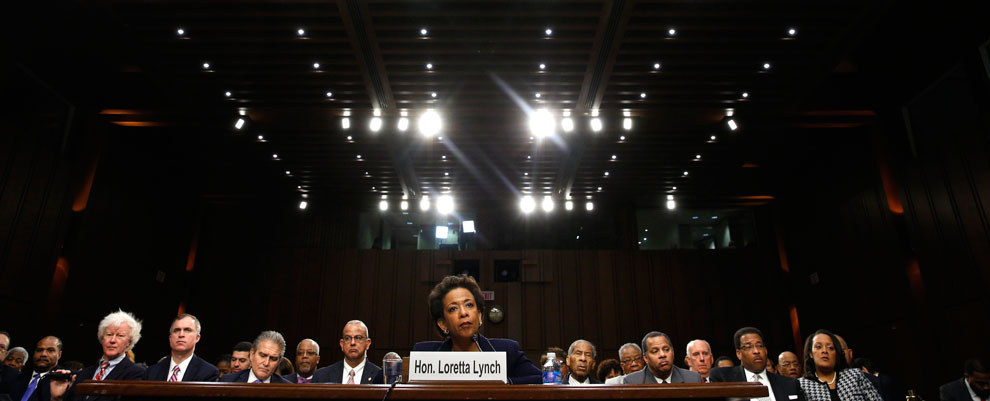 South Africa increased its response to the wave of xenophobic violence that has killed at least seven people. Defense minister Nosiviwe Mapisa-Nqakula announced yesterday that military troops will be sent to volatile areas of the country to prevent further attacks on immigrants. Mapisa-Nqakula said the army would be there to support police efforts and not replace them, BBC News reports. "The army will serve as a deterrent," she said. The first few troops were stationed in Alexandria, a poor township north of Johannesburg.
What's next? Some have criticized the government's decision to deploy military troops as an overreaction, especially since the decision to send in soldiers came after two nights of relative quiet. Police said the city of Durban, where the bulk of violence took place, and its surrounding townships had been calm and stable since the weekend, according to The Guardian's David Smith. One opposition party, the Economic Freedom Fighters, described the deployment as reminiscent of the militaristic apartheid regime.
DID YOU HEAR ABOUT THIS?
America's top drug enforcement official will resign next month amid criticism, scandal, and conflicts with the Obama administration. Michele Leonhart has led the Drug Enforcement Administration for the past five years, but her support from the White House started deteriorating when she criticized President Obama's increasing support for marijuana legalization. Her leadership was also recently questioned following a scandal involving DEA agents engaged in inappropriate activity at drug cartel-hosted parties. Leonhart was the first woman to lead the agency.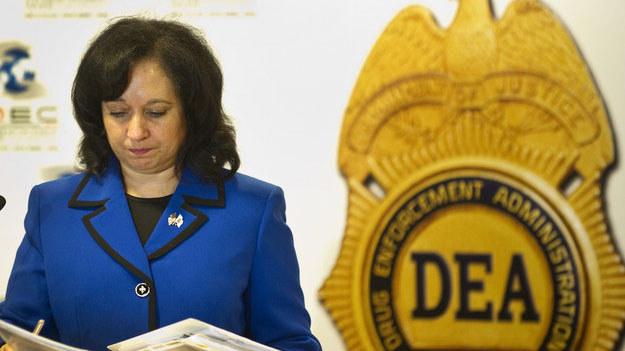 The Dzhokhar Tsarnaev trial kicked off its sentencing phase yesterday. After finding him guilty on all charges related to the Boston Marathon bombing, the jury will now decide if Tsarnaev will be sentenced to death or life in prison for his role in the terror attack that killed three people and injured almost 300 others. The jury's vote must be unanimous to impose the death penalty. Some, including the parents of an 8-year-old boy killed in the bombings, have called for the government to drop its pursuit of the death penalty and believe a life sentence is the appropriate penalty.
Midwestern U.S. states are having big earthquakes like never before. A U.S. oil boom dumping wastewater into deep wells has triggered earthquakes in the heartland. Now, "Oklahoma has become the most seismically active of the U.S.'s lower 48 states," according to BuzzFeed News. Stopping the quakes means shutting down bad wells, experts say.
Google updated its search engine to favor websites well-suited for mobile devices, reflecting how the company wants to remake the web in its own image, according to Wired's Cade Metz. It's the latest of many ways Google has nudged other online entities to improve their technology, which often leads to Google's own benefit in the long run. "By improving the state of the mobile web, Google makes its mobile search engine more attractive. In doing so, it makes more money," Metz writes.
Have you ever been a member of Planet Fitness? BuzzFeed News' Anita Badejo wants to hear from you. She's interested in any and every type of encounter you've had at the gym chain, be it positive, negative, exciting, mundane, hilarious, frustrating, etc. Here's the survey!
Quick things to know: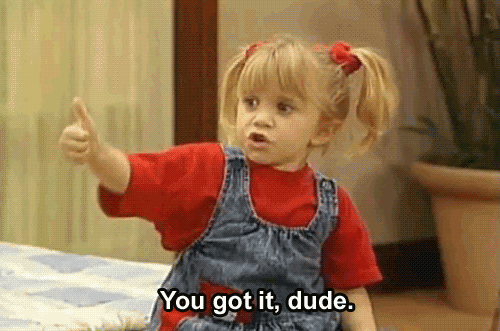 HAPPY WEDNESDAY
A new website is challenging the tech industry's overly male public image. "Women of Silicon Valley" is an initiative started by Lea Coligado, a Stanford student, to spotlight inspiring women in the technology world. She told BuzzFeed, "Knowing that these women who are now in positions of immense power have faced the same demeaning comments I have, or felt the same crappy feelings I felt, has given me more optimism for Silicon Valley than I could have expected."
Want a news roundup like this in your inbox every weekday? Enter your email address to sign up now!