What's Going On Around The World Today?
Marco Rubio is the latest official U.S. presidential candidate. On this day last year, Boko Haram kidnapped 276 girls from a school in northeastern Nigeria. And a sandwich shop owner in Oklahoma City has a heartwarming offer.
HERE ARE THE TOP STORIES
Today is the anniversary of Boko Haram's kidnapping of 276 girls from a school in the northeastern town of Chibok, Nigeria, which prompted the global #BringBackOurGirls campaign. More than 200 of the girls are still missing. Boko Haram is known to deliberately target schools, where they abduct children and force them into slavery.

Marco Rubio is the third Republican candidate to officially join the 2016 U.S. presidential race, after Ted Cruz and Rand Paul. The 43-year-old Senator from Florida is expected to lean on his youthful persona to outshine his competitors during the upcoming election season. His team will also work to project him as a "symbol of America's future": a son of working-class immigrants, whose fluency in both Spanish and contemporary pop culture sets him apart from the flabby, boomer-built political establishment, as BuzzFeed News' McKay Coppins writes.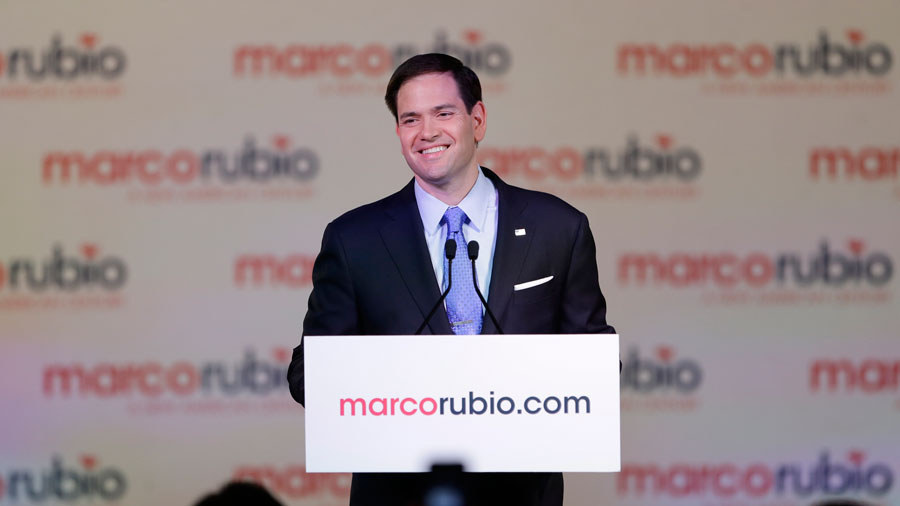 The reserve officer in Tulsa, Oklahoma, whose "accidental" killing of an unarmed black man was captured on tape was charged with manslaughter yesterday, according to the Tulsa County district attorney's office. Police officials said 73-year-old Robert Bates, the reserve officer in question whose police work is voluntary and unpaid, accidentally grabbed his gun instead of his taser when he attempted to subdue 44-year-old Eric Harris, according to KFOR. If convicted, Bates faces up to four years in prison. The incident also raised questions about the reserve officer program, which the Tulsa County Sheriff's Office describes as a "vital part" of the force.
WE'RE KEEPING AN EYE ON
Russia lifted a 2010 ban that outlawed the sale of missile defense systems to Iran. The agreement comes after world powers and Iran agreed on a framework deal to limit Iran's nuclear program in exchange for lifting economic restrictions on the country. The sale of the missiles, worth an estimated $800 million to Russia, was suspended five years ago due to U.N. sanctions against Iran. Russia is facing its own economic sanctions from its actions in Ukraine and is expected to fall into a recession this year.
What's next? This sale could complicate negotiations on Iran's nuclear program and further strain ties with the U.S., according to the New York Times' Neil MacFarquhar. It "might also reduce the U.S.'s leverage in the talks by making it much harder for the U.S. or Israel to mount airstrikes against Iran's nuclear infrastructure if the country ignored such an agreement," MacFarquhar writes. A final deal on Iran's nuclear program is expected at the end of June.
DID YOU HEAR ABOUT THIS?
More than 150 Americans have fled the conflict in Yemen. A ship carrying 140 Americans fleeing Yemen arrived in Djibouti over the weekend. Three weeks ago, a Saudi-led coalition launched airstrikes in Yemen against Houthi rebels who have taken over large areas of the country and forced Yemen's president to flee. As BuzzFeed News reported Friday, the U.S. government has been criticized for failing to evacuate Americans trapped in the conflict-hit country. More than 400 U.S. citizens are believed to be trapped in Yemen.
Four ex-guards for the private security firm formerly known as Blackwater have received long sentences for killing unarmed Iraqis in 2007. Former guard Nicholas Slatten was convicted of first-degree murder and sentenced to life in prison, while three other guards — Paul Slough, Evan Liberty, and Dustin Heard — were each sentenced to 30 years in prison. The 2007 shooting incident, which took place in a Baghdad traffic circle called Nisoor Square, killed 14 people and injured 17 others.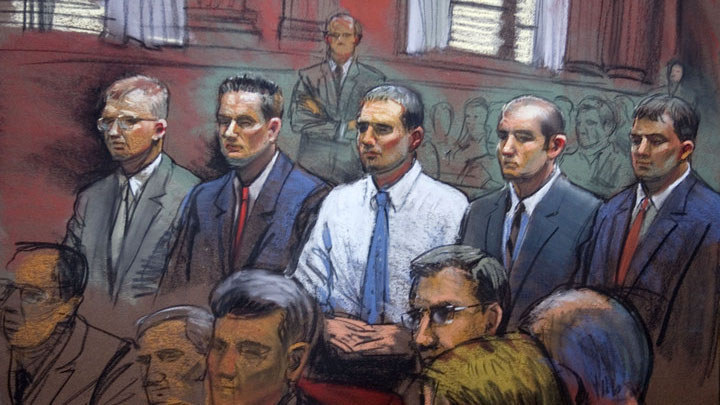 The Tennessee Supreme Court has called off the states' scheduled executions, the Washington Post's Mark Berman reports. This decision follows increasing concerns about the constitutionality of the state's lethal injection protocol. There were four executions scheduled to take place between October and March 2016. Tennessee is the most recent U.S. state to nullify scheduled executions, among them Oklahoma and Ohio.
American air travel in 2014 was terrible and it doesn't look like it will improve anytime soon, according to the 2015 Air Quality Rating study. The study evaluates U.S. air travel quality by rating airlines based on four different categories: travel delays, involuntary denied boardings, mishandled baggage, and customer complaints. It found that, on average, the U.S. airline industry's performance declined in all four categories in 2014 compared to 2013, and the overall industry's performance hasn't been this bad since 2009.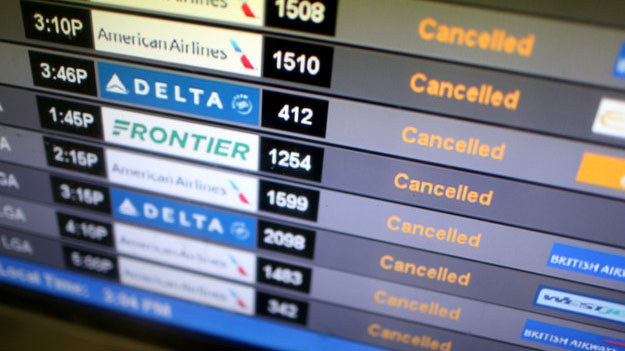 Today in rockets! SpaceX, the private space travel company led by tech billionaire Elon Musk, delayed a spacecraft launch yesterday after storm clouds obscured the launch-site at Cape Canaveral, Florida, NPR reports. Meanwhile, United Launch Alliance, a private space joint venture between Lockheed Martin and Boeing, just announced a new, reusable rocket they hope can be caught mid-air by a helicopter after each launch. Both companies are competing to create reusable rockets that could help space travel become a lot cheaper in the long run, according to Motherboard's Jason Koebler.
Quick things to know: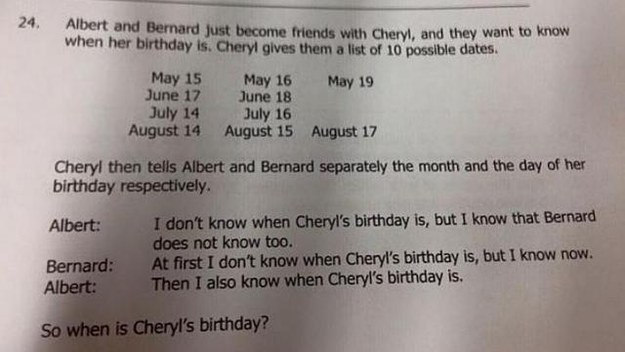 Want a news roundup like this in your inbox every weekday? Enter your email address to sign up now!