What's Going On Around The World Today?
The police department in Tulsa, Oklahoma, released a video capturing a deputy's comments during a shooting death of an unarmed black man. Hillary Clinton is officially in the 2016 U.S. presidential race. And Facebook helped a woman track down the owner of a lost gold ring.
HERE ARE THE TOP STORIES
Hillary Clinton finally makes it official. This is the second time the former Secretary of State and U.S. senator is running for the presidency. She first ran in 2008 and ultimately lost to then-Illinois Sen. Barack Obama. This time around, Clinton plans to run a more open, humble, and approachable campaign — a strategy that highlights her biggest challenge for the upcoming election: how to be accessible to ordinary voters despite being the "most recognizable woman in America," BuzzFeed News' Ruby Cramer and Megan Apper report.
Clinton goes into the campaign trail with strong support from white working-class women and mild support from college-educated women, according to the New York Times' Amy Chozick. Moving forward, she will need to woo over the so-called "Obama coalition" of black voters and young, college-educated white voters, Chozick writes. If Clinton wins, she will become the first female president of the United States. Her first official stop on the trail this week is Iowa, which is the first state to vote in the presidential primary process.
And a little extra. Clinton paid her female and male staffers equally during her time as a U.S. senator, according to a review of internal salary information spanning her entire tenure as the junior senator from New York. Clinton also consistently had more women than men on staff.

The police department in Tulsa, Oklahoma, released a video capturing a deputy's comments during the fatal shooting of an unarmed black man. The video of the incident, which took place on April 2, showed the white officer, 73-year-old Robert Bates, firing his gun at 44-year-old Eric Harris. Bates had apparently mistaken his gun for a taser. The video then shows Harris yelling: "You shot me man. Oh my God. My breath," to which an officer can be heard responding: "Fuck your breath." Harris died later at a hospital. In a press conference on Friday, the Tulsa police department maintained that Bates did not commit a crime.
And a little extra. Among the thousands of fatal shootings at the hands of police since 2005, only 54 officers have been charged, according to an analysis by the Washington Post. The analysis also found that in the instances where officers were charged, the case had exceptional factors that drew intense skepticism to the police officer's conduct. These include: a victim shot in the back, a video recording of the incident, incriminating testimony from other officers or allegations of a coverup.
WE'RE KEEPING AN EYE ON
President Obama and Cuban President Raúl Castro held a historic meeting in Panama over the weekend at the Summit of the Americas, the first significant encounter between the two country's leaders since 1956. Since announcing the normalization of diplomatic relations in December, "diplomats from both countries have come together for three rounds of talks; migration, human rights and reopening diplomatic outposts have been some of the issues on the agenda," Karla Zabludovsky reports from Panama City.
What's next? While significant, the meeting is one of many steps in a long process, Joy Olson, executive director of the Washington Office on Latin America, tells Zabludovsky. "The U.S. must still remove Cuba from its state sponsors of terrorism list and the two have to reopen embassies, begin discussions of extraditions and reach cooperation agreements in regards to drug trafficking and the environment. Finally, the U.S. will have to give Guantanamo back," Zabludovsky writes.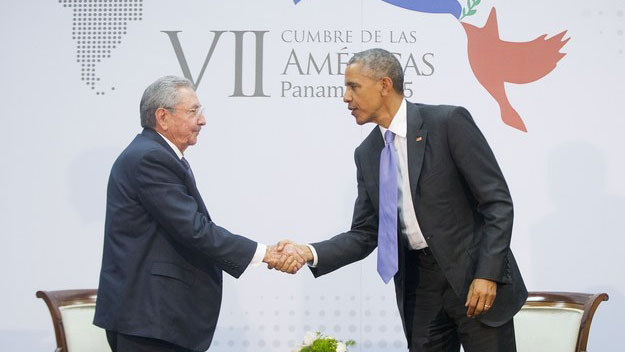 Kenya wants to shut down Africa's largest refugee camp in neighboring Somalia for the sake of security. Kenyan authorities believe the Dadaab refugee camp, established in 1991 to house civilians displaced by the Somalian civil war, is a breeding ground for al-Shabaab militants. Al-Shabaab was responsible for the deadly attack on a university in Garissa that killed 148 people last month.
What's next? Deputy President Ruto's request reflects the country's more aggressive approach to national security since the Garissa university attack. Last week, the country's military launched airstrikes against al-Shabaab targets on the border with Somalia. It has also started building a wall along the entire length of the border to keep out al-Shabaab, according to the BBC. "We must secure this country at whatever cost. Even if we lose business with Somalia, so be it," Ruto said on Saturday.
DID YOU HEAR ABOUT THIS?
Sudan begins voting today. The election is expected to be won by incumbent President Omar al-Bashir, "the world's only sitting leader wanted on genocide charges," Maggie Michael writes in the Associated Press. "As long as he remains president, al-Bashir remains immune from being sent to the International Criminal Court on charges of orchestrating genocide during the Darfur conflict, which left 300,000 people dead and 2 million displaced," according to Michael. Results are expected on April 27.
Turkey recalled its ambassador to the Vatican after the Pope described the 1915 slaughter of Armenians by the Ottoman Turks "the first genocide of the 20th century." The Pope, who was honoring the killing's 100th anniversary on Sunday, also compared it to the mass slaughters carried out by the Nazis and the Soviets. The Turkish government has long denied the Armenian genocide, and Turkish Foreign Minister Mevlüt Çavuşoğlu called the Pope's statement "unacceptable" and "far from historic and legal truths."
Social conservatives have taken control of Brazil's Congress and are trying to reverse progressive policies, including marriage equality. But the potential threat to LGBT rights is being overshadowed by a corruption scandal that involves a state oil company and Brazilian President Dilma Rousseff, BuzzFeed News' J. Lester Feder reports.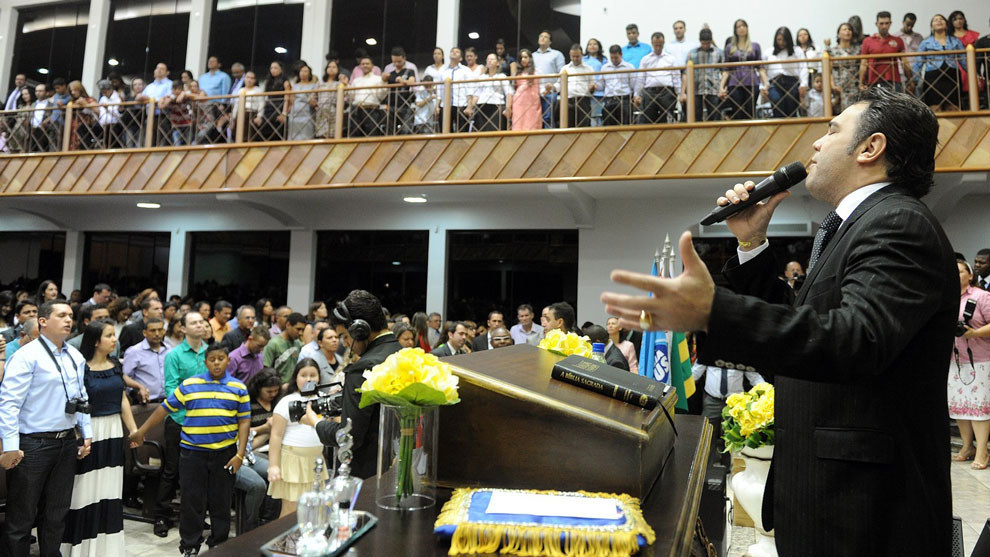 Astronomers clashed after some Hawaiians protested the construction of a major telescope, which they believe is being built on sacred ground. Some astronomers argue the telescope will lead to great scientific progress and a boom in the local economy, but others question whether their profession places a higher premium on the Western idea of scientific progress than indigenous cultures, BuzzFeed News' Azeen Ghorayshi reports.
A Murder at La Casa Green, Part 4. On the morning of July 4, 1993, a bodega owner named Eugenio "Gene" DeLeon Vega was found murdered. Two men were tried and convicted, but were freed after more than 16 years. Then the man who worked to free them was arrested for witness tampering. Had the lies of an untrustworthy source put three innocent men in jail? And twenty years later, are we any closer to knowing who shot DeLeon Vega? This is the final part of a four-part BuzzFeed News series. Haven't been reading? Don't miss out. Here's Part 1, Part 2, and Part 3.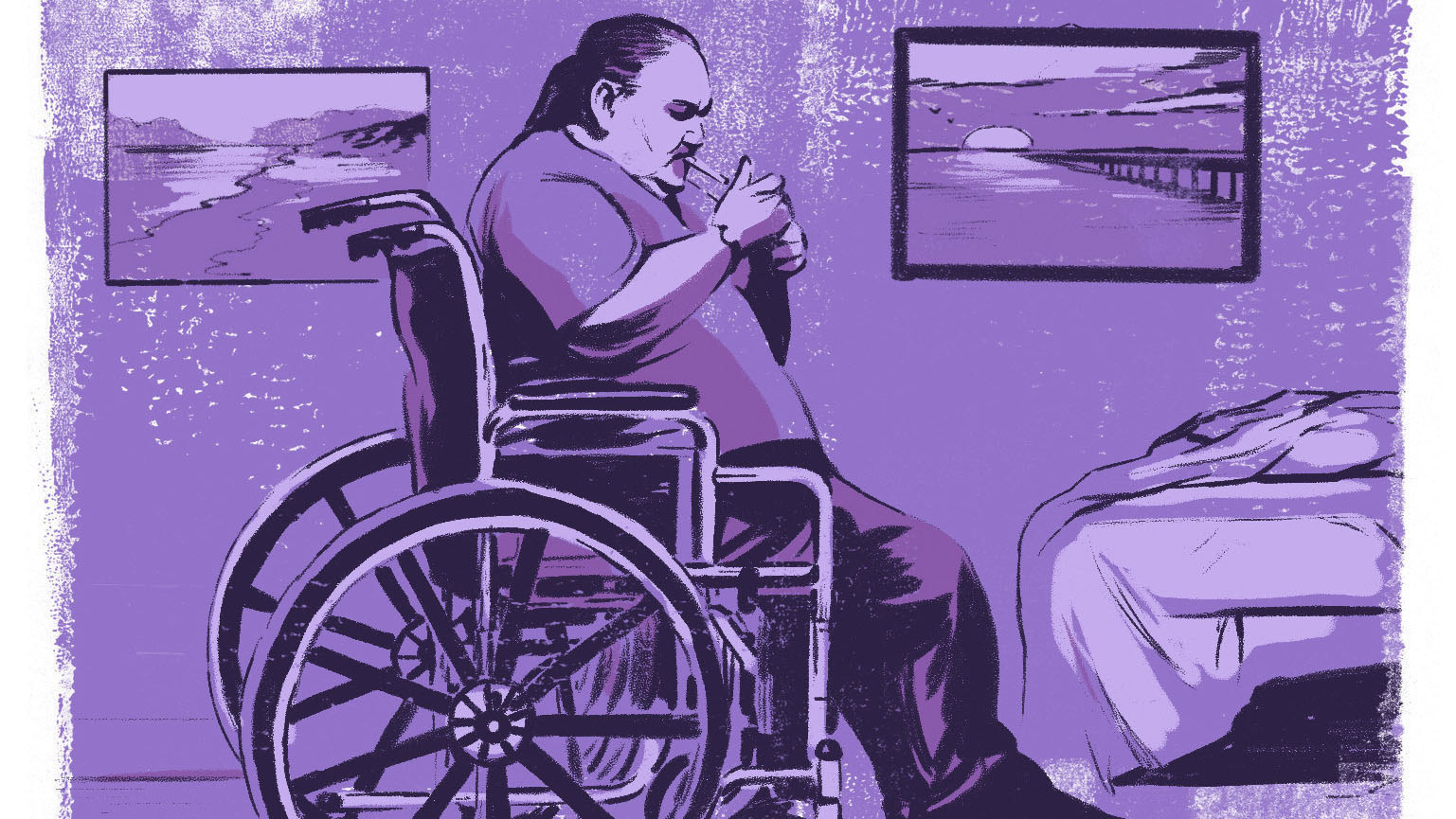 Snapchat and Instagram are more popular among wealthier teenagers while Facebook is more favored among lower-income youth, a Pew Research study finds. The study suggests socioeconomic status and combined family income influence the way young people live on the internet, Quartz's Meredith Bennett-Smith writes.
Quick things to know:
HAPPY MONDAY
A woman found a lost gold ring when she was snorkeling in Indonesia, and set up a Facebook group to track down the owner. After 170,000 shares and help from people all over the world, her super long-shot paid off. The craziest part? The owner lived only a few hours north of where she lived — in Australia! One Ring to rule them all, One Facebook to find it, man.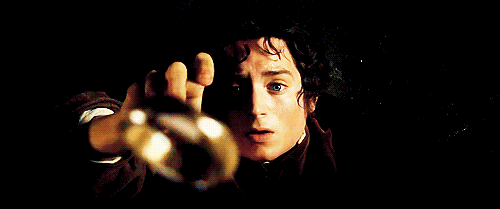 Want a news roundup like this in your inbox every weekday? Enter your email address to sign up now!