What's Going On Around The World Today?
Nigeria will see a peaceful transition of power for the first time since its 1960 independence. Arkansas passed a religious freedom bill similar to the Indiana law causing an uproar. And what happened when a BuzzFeed writer followed his stolen iPhone around the world to China.
HERE ARE THE TOP STORIES
Nigerian elections concludes with a new president. President Goodluck Jonathan conceded his re-election bid Tuesday, marking Nigeria's first-ever peaceful democratic transition of power, BuzzFeed News' Jina Moore reports from Abuja. Muhammadu Buhari, a former military dictator from the country's Muslim north, defeated incumbent President Jonathan in one of closest elections in Nigeria's history. This is the first time a sitting president has lost since the country's independence in 1960.
Who is Muhammadu Buhari, the new president who will lead the African continent's largest economy and most populous country? As BuzzFeed News' Hayes Brown writes, Buhari is a former military ruler of Nigeria "who previously took power through a coup, was ousted in yet another coup, and has since tried and failed repeatedly to return to power." Buhari's two years as military ruler was mixed — he fiercely fought against government corruption, but his reign drew concerns of human rights violations.
Buhari now faces the challenge of unifying a huge and diverse country split along ethnic, religious, and regional lines, according to Reuters. He must also grapple with an embattled economy, hit by falling global oil prices over the past year, and a rising insurgency by Boko Haram extremists in the northeast — a problem Goodluck Jonathan was largely seen as failing to handle.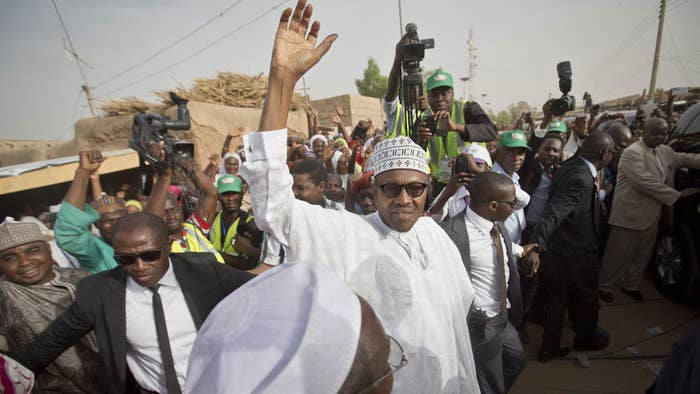 Amid the backlash over Indiana's religious freedom law, the Arkansas legislature has passed similar legislation. The measure now goes to the state's governor, Asa Hutchinson, who says he plans to sign the bill. Yesterday, Indiana Gov. Mike Pence said that he wants a bill, this week, that would "fix" the law to clarify it does not "give businesses the right to deny services to anyone." Indiana's Religious Freedom Restoration Act, which many argued allowed businesses to discriminate against LGBT people, was signed into law March 26. The Washington Post's Philip Bump clarifies how Arkansas' religious freedom bill differs, and doesn't, from the one in Indiana.
A little extra. Meanwhile, the boycott against Indiana's religious freedom law grows across the U.S. Here are the celebrities, companies, and local and state governments that have taken a stand against the new law.

The Iran nuclear negotiations are now set to be extended by a day, missing their deadline for a framework agreement of March 31. "We've made enough progress in the last days to merit staying until Wednesday," U.S. State Department acting spokesperson Marie Harf said in a statement. "There are several difficult issues still remaining." Remaining points of contention in the negotiations include "Iran's stockpile of enriched uranium, … the issue of how and when to lift United Nations sanctions, and to what extent Iran will be able to carry out nuclear research-and-development activities in the later years of the deal's timeline," BuzzFeed News' Rosie Gray reports from the talks in Switzerland.
WE'RE KEEPING AN EYE ON
Dzhokhar Tsarnaev's defense in the Boston Marathon Bombing trial rested on Tuesday. The defense's strategy had been to shift the focus towards Tamerlan Tsarnaev, Dzhokhar's brother, framing him as the mastermind behind the bombing. Tamerlan was killed in the shootout that led to Dzhokhar's arrest. The defense was much less robust than the prosecution: four witnesses were called and Tsarnaev's lawyers presented their case over two days while the prosecution took 15 days and called upon 92 witnesses.
What's next? Closing statements are scheduled for Monday.
Marriage equality advocates will argue before the Supreme Court on April 28 in support of marriage recognition claims — the notion that states must recognize the marriages of same-sex couples granted out of state. Among the advocates who will make the case is Mary Bonauto, one of the key architects of the marriage equality movement, and Douglas Hallward-Driemeier of the Ropes & Gray law firm. Both Bonauto and Hallward-Driemeier will have 30 minutes to make their arguments.
What's next? After the April 28 arguments, the Supreme Court is expected to issue a decision on the cases by the end of June.
DID YOU HEAR ABOUT THIS?
Germanwings parent company Lufthansa says that co-pilot Andreas Lubitz had reported suffering from severe depression in 2009. Email records show that Lubitz had let the company know of his conditions upon rejoining its training program. This is the first acknowledgment by Lufthansa that it knew of Lubitz's mental health issues before the crash. "Under the 1999 Montreal Convention, airlines are liable for almost any crash, whether it is caused by pilot error, negligence or a deliberate act," and the victims' families are likely to sue, according to the New York Times. Two newspapers have also come forward claiming to have found mobile phone footage from inside the plane capturing its last moments, according to the BBC. French officials dispute the claim, saying they were not aware of a video.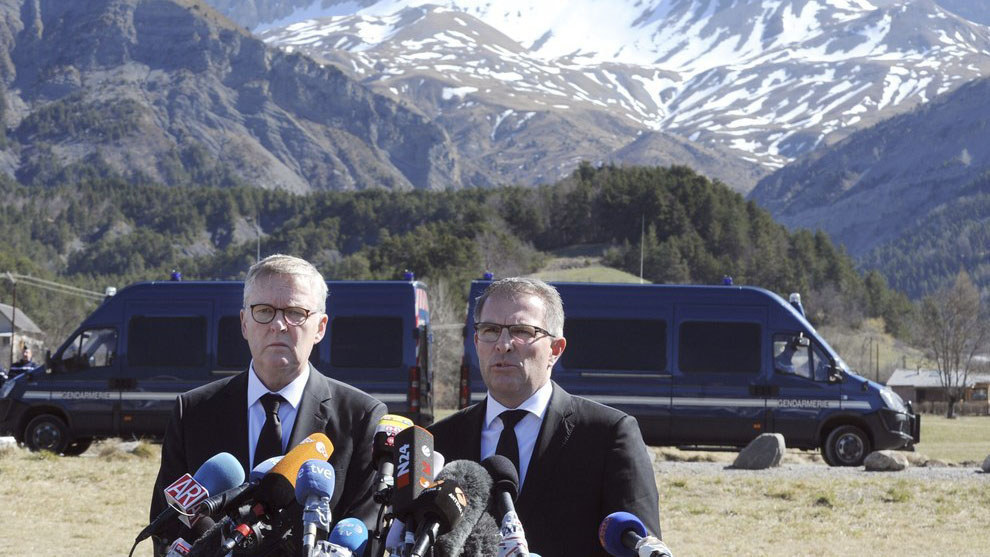 Iraqi officials claim military victory over ISIS in Tikrit, but that's disputed. On Tuesday afternoon, Iraqi Prime Minister Hader Abadi announced that the city, considered a strategic ISIS stronghold, had been "liberated." This claim was disputed shortly after when when a spokesperson for the U.S.-led coalition conducting airstrikes against ISIS told AFP that the militant group still controlled parts of Tikrit and "there is still work to be done." The Iraqi government has been known to make premature claims of victory before, as BuzzFeed News' Mike Giglio reports.
The United States will pledge to cut its greenhouse gas emissions by up to 28% as part of a global climate treaty. The contribution to the treaty, which is set to be finalized in Paris in December, reinforces President Obama's joint pledge with Chinese President Xi Jinping last year to push developed and developing nations to fight climate change. The U.S. and China are the world's two largest greenhouse gas polluters. If the treaty is successful, "it will mark the first time all nations — not just wealthier ones like the U.S. — will have agreed to do something about climate change," according to USA Today.
Today in Internet Slang. In JSTOR Daily, Chi Luu considers the construction of a particular sub-genre of Internet slang involving a mood word with a verb — "rage quit," "humble bragging," "ugly crying." Meanwhile, the New York Times' Colson Whitehead makes the argument for why the phrase "You do you" perfectly captures the narcissism of our modern culture. Haters gonna hate, indeed.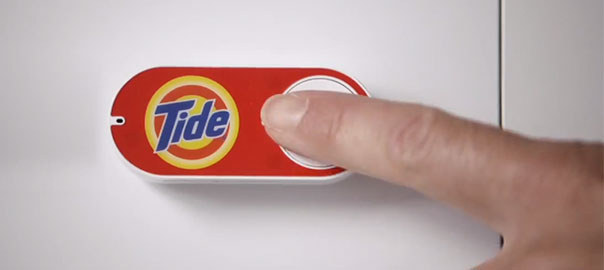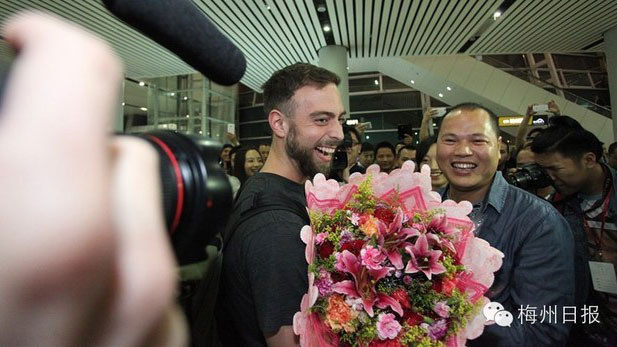 Want a news roundup like this in your inbox every weekday? Enter your email address to sign up now!
BuzzFeed News' Jina Moore reported on the Nigerian elections from Abuja, Nigeria. An earlier version of this item stated that she reported from Nairobi, Kenya.