HERE ARE THE TOP STORIES
The RNC's fourth and final day: Donald Trump has accepted the Republican presidential nomination with a dark vision of America.
The nominee's speech on Thursday night at the Republican National Convention codified his break with Republican orthodoxy, BuzzFeed News' Rosie Gray writes. He gave a dark, foreboding assessment of the state of the country after taking the stage under a huge "TRUMP" projection on the screen above him as a dramatic musical score played.
Trump's remarks cut against many of the policies Republicans have run on in recent decades, such as free trade and an active US military presence abroad. Trump's speech didn't contain new ideas for him. But the setting in which it was given signified the Republican party's full co-option of his agenda.
"Our convention occurs at a moment of crisis for our nation," Trump's speech text read. "The attacks on our police, and the terrorism in our cities, threaten our very way of life. Any politician who does not grasp this danger is not fit to lead our country."
A little extra RNC reading: The most interesting signs outside of the RNC. A British woman considers the American flag at the RNC. Everyone braced for violent convention protests and then there were none. And 21 photos that show what it's really like behind the scenes.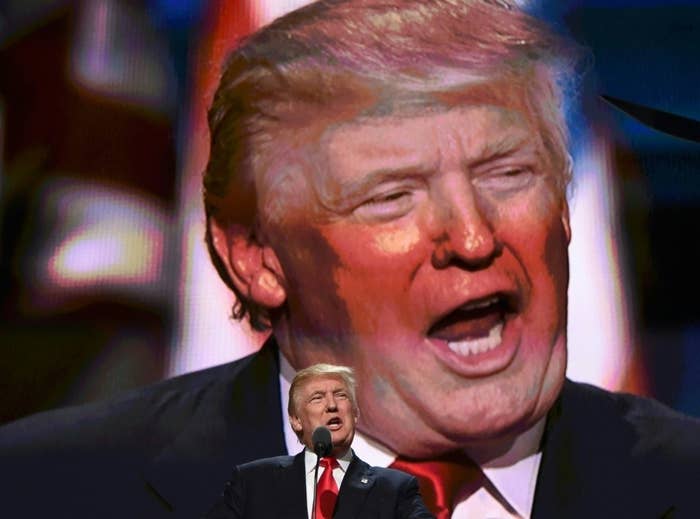 And a little extra.

Silicon Valley tycoon Peter Thiel, one of the first openly gay speakers at a Republican convention, rebuked the party's goals of banning transgender people from restrooms that match their gender identity.
While his speech made history, it didn't explain Thiel's personal politics. Thiel, a co-founder of PayPal, sits on the boards of Facebook and Palantir (the secretive CIA-backed data analysis company).
More on Thiel and Palantir: A leaked document shows Thiel's venture capital firm is valuing Palantir at 40% below its $20 billion valuation.
WE'RE KEEPING AN EYE ON
A Miami caretaker was shot by police while trying to retrieve his autistic patient.
Video obtained by the Miami Herald shows Charles Kinsey, 47, lying on his back talking to a police officer while a man was playing with a toy truck next to him. Police said they were responding to a call about an armed man threatening suicide. In a moment not captured in the video, an officer fired his gun, hitting Kinsey in the leg.
The president of the police union said the officer who fired his gun was aiming at the autistic man, who they believed had a gun and was trying to harm Kinsey. Kinsey is being treated for non-life-threatening injuries.
Kinsey said he asked the officer why he shot him: "His words to me, he said, 'I don't know.'"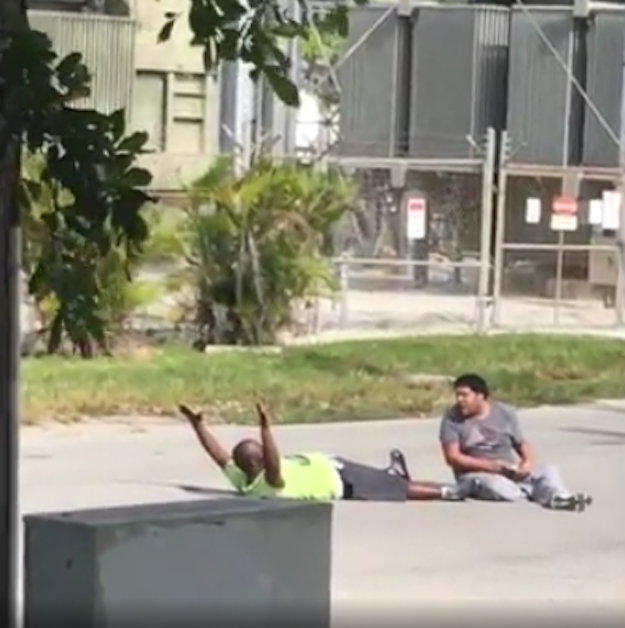 DID YOU HEAR ABOUT THIS?
At a time when Hollywood is finally developing the kinds of projects for actors of color that had traditionally been out of reach, Tessa Thompson's ascent to the A-list isn't just welcome — it's necessary. How can she embody this pivotal cultural moment without being defined by it?
The idea that the 32-year-old could be impeded by anything seems unlikely. In the past two years, she's been touted as Hollywood's Next Big Thing based on performances in films such as the indie darling Dear White People, the historical drama Selma, and November's box office hit Creed, and she has parlayed those successes into at least three potentially life-changing upcoming roles.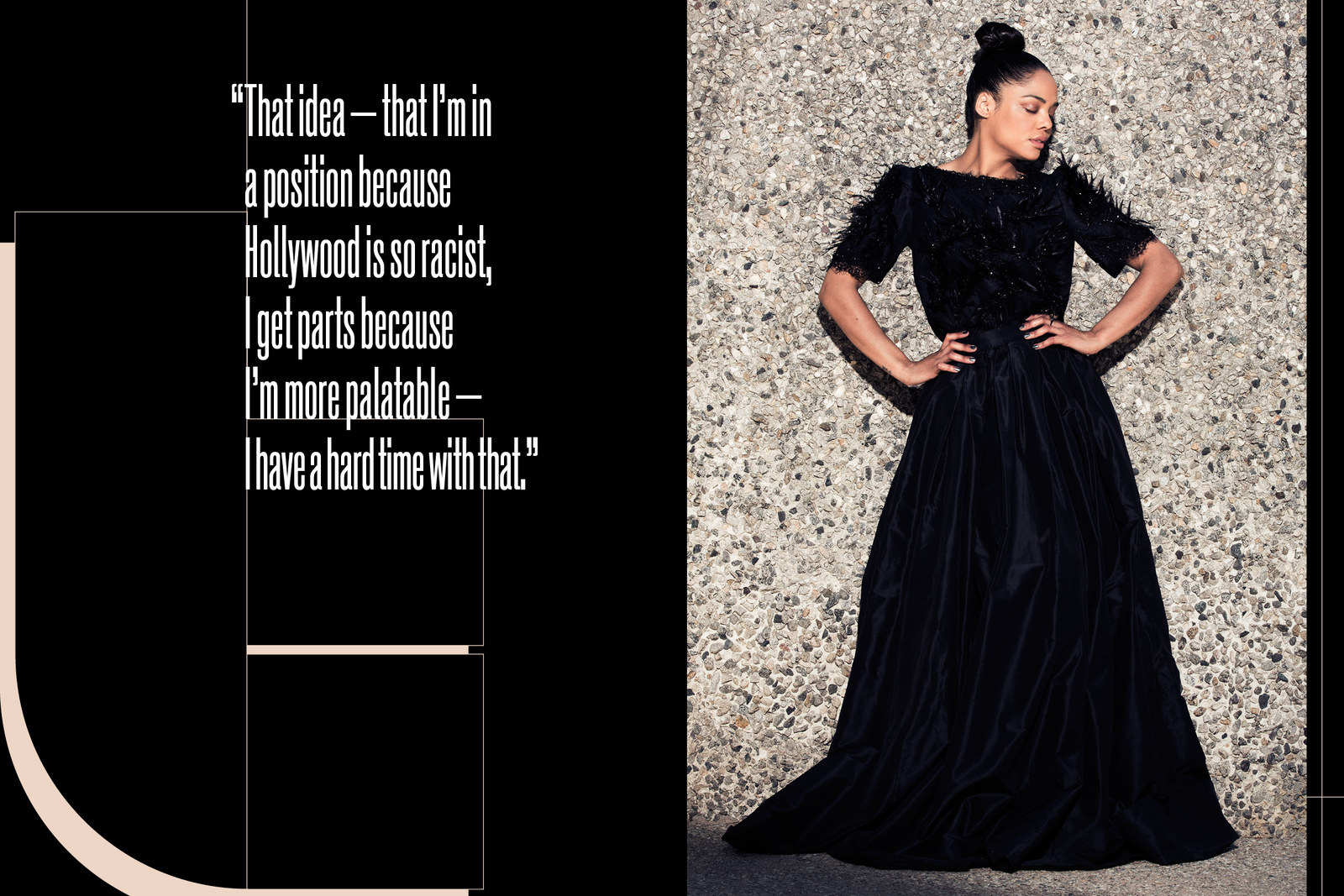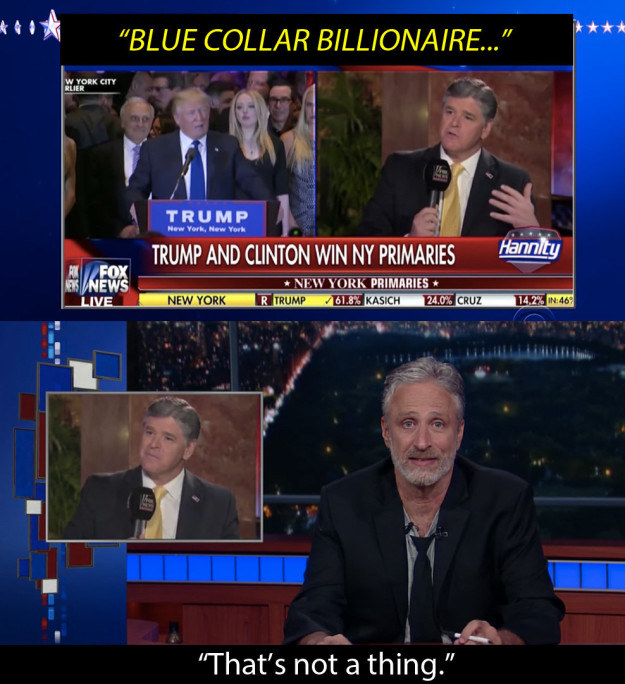 Want a news roundup like this in your inbox every weekday? Enter your email address to sign up now!