HERE ARE THE TOP STORIES
Chilcot report: Former Prime Minister Tony Blair took the UK to war in Iraq before all peaceful options were exhausted, Britain's official inquiry has found.
The report — after seven years, £10 million, and 150 witnesses — is the conclusion of the official inquiry into the UK's role in the Iraq war that started in 2003. Some key findings:
The UK chose to join the invasion in Iraq before the peaceful options for disarmament had been exhausted and military action wasn't a last resort at the time.

The judgments about the severity of a threat from weapons of mass destruction were "not justified."

The planning and preparation for Iraq after the toppling of Saddam Hussein was "wholly inadequate."

The Iraq war "failed to achieve" its stated objectives.

In 2002, Blair wrote to then-U.S. President George Bush with an assurance he would be with him "whatever."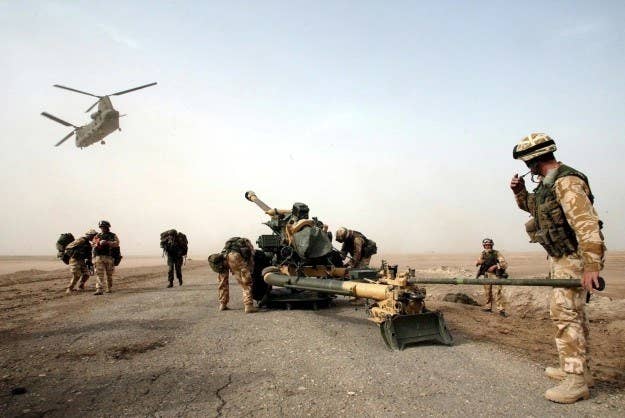 A bit of background

In 2003, a U.S.-led coalition invaded Iraq and toppled the regime of Saddam Hussein. The invasion began in March that year and Hussein was captured by December. Britain's involvement in the war was hugely contentious, with many members of parliament voting against military action. In March 2003, there wasn't an imminent threat by Hussein and containment could have continued for some time, the report says.
Blair said he accepted responsibility for "any mistakes without exception or excuse" but insisted that invasion was justified and had not caused ongoing Middle East terrorism.
The FBI says it will not recommend criminal charges against Hillary Clinton over her email use while she was U.S. Secretary of State.
FBI Director James Comey said that while there's evidence that Clinton and her team at the State Department were "extremely careless" in their handling of classified information — including emails Clinton sent and received — his department concluded charges were not appropriate in this case.
Comey said that of the approximately 30,000 emails turned over to the FBI, 110 emails in 52 chains contained classified information, eight of which contained information deemed top secret at the time.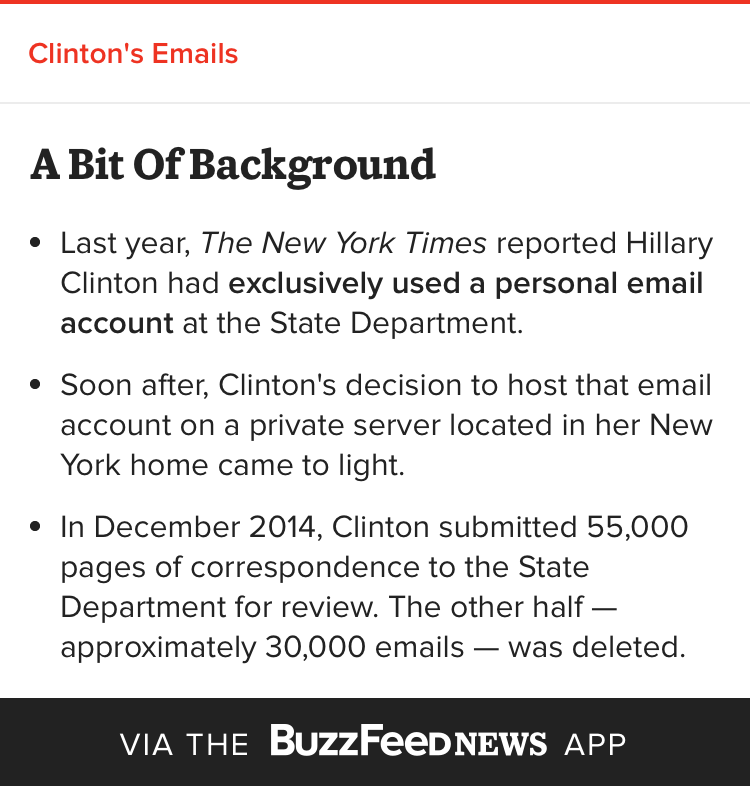 WE'RE KEEPING AN EYE ON
Ongoing violence in Iraq
The death toll in Sunday's suicide bombing in Baghdad has risen to 250. Iraq's Interior Minister Mohammed al-Ghabban resigned Tuesday following the attack, which is believed to be the deadliest bombing in Iraq since the U.S. invasion in 2003.
Thousands of Iraqi civilians are fleeing their homes as the country prepares for its next major battle against ISIS. Civilians are being killed by crossfire and land mines while fleeing to safe camps as the Iraqi army tries to recapture villages surrounding the city of Mosul, BuzzFeed News' Mike Giglio writes from Iraq.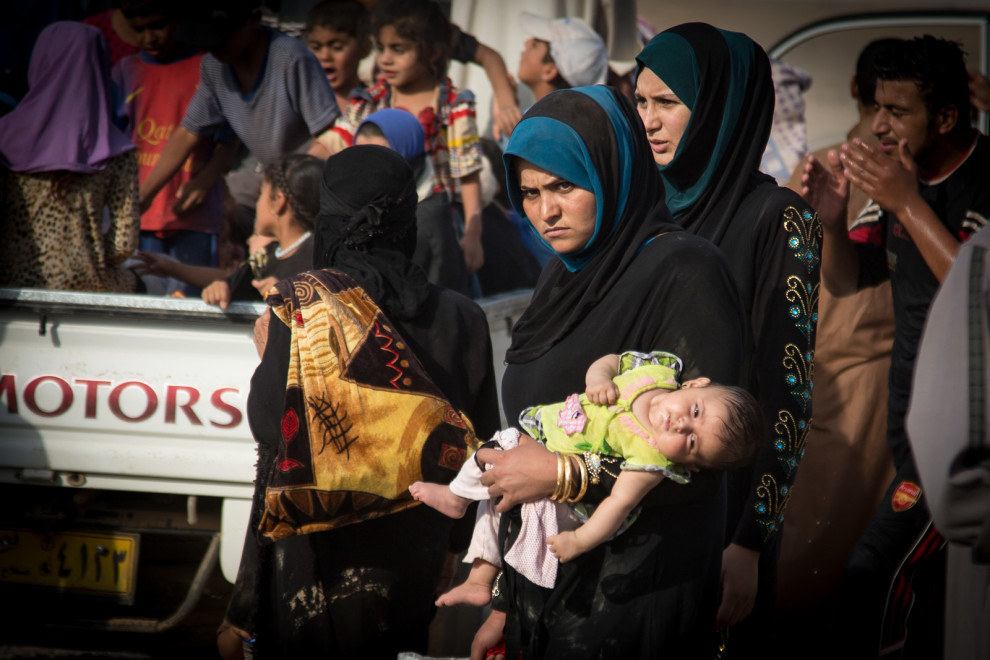 Quick things to know
DID YOU HEAR ABOUT THIS?
Secret files have exposed the lavish spending behind the collapse of Britain's only LGBT domestic violence charity.
Broken Rainbow, which ran both a helpline and an advice service for LGBT people in abusive relationships, went into liquidation on June 3, with the causes of the collapse unknown, BuzzFeed News' Patrick Strudwick reports.
A huge cache of documents reveal the charity spending funds on first-class travel and luxury goods while complaining about a lack of resources. Leaked emails show a former charity treasurer warning the trustees of "restricted funds" from the Home Office and other funds being "misspent," which could amount to "illegal activity." And thousands of pounds were spent on legal advice following bullying allegations.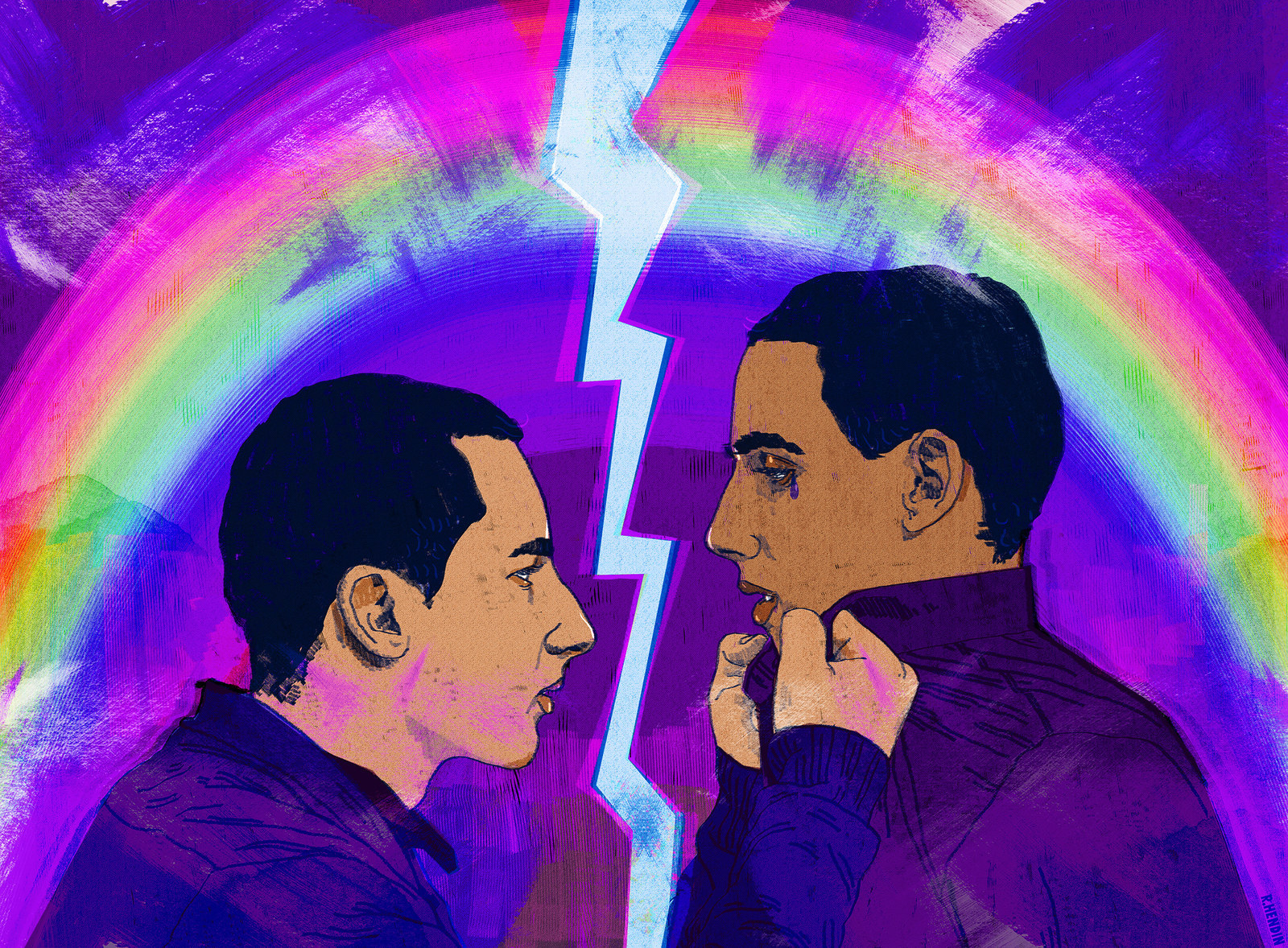 Want a news roundup like this in your inbox every weekday? Enter your email address to sign up now!