What's Going On Around The World Today
Former U.S. Secretary of State Hillary Clinton testified for 11 hours about a 2012 attack on a U.S. diplomatic compound in Libya. Hurricane Patricia, a Category 5 storm with 200 mph winds, is expected to make landfall in Mexico today. And what it's like to be an LGBT Syrian refugee.
HERE ARE THE TOP STORIES
A sword attack that killed two people and injured two others at a school in Western Sweden yesterday was racially motivated.
The attack is being investigated as a hate crime, according to Swedish police who searched the assailant's apartment and from what they concluded from the his "behavior during the act," BBC News reports. The attacker chose his victims based on the color of their skin, according to police.
A teenage student and a teacher died and two others were injured in the sword attack at the Kronan School school in an industrial town with a large immigrant population, BuzzFeed News' Francis Whittaker and Jessica Simeone report. Police shot and killed the attacker, who was carrying at least one large knife and what appears to have been a sword.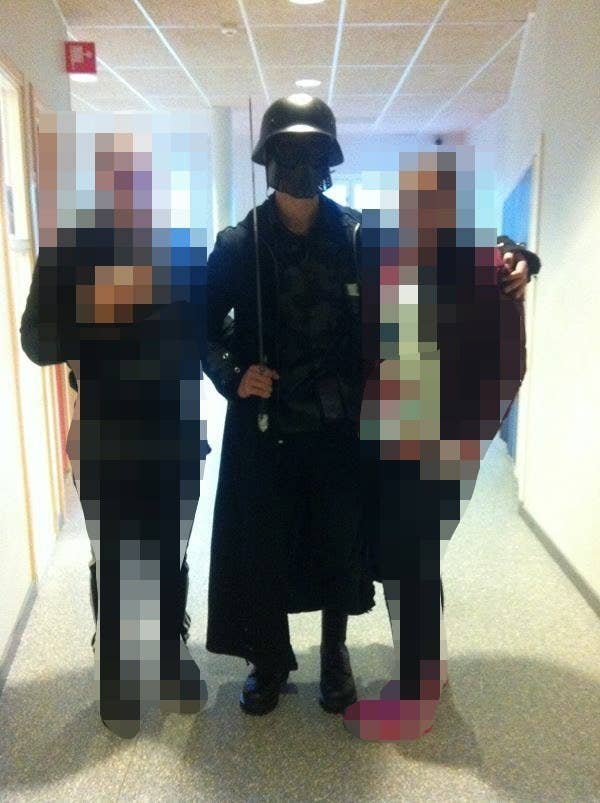 Former U.S. Secretary of State Hillary Clinton testified for 11 hours about the 2012 attack on an American consulate in Benghazi.
The House Select Committee on Benghazi grilled Clinton, the leading Democratic presidential candidate, on the deaths of U.S. Ambassador Christopher Stevens and three other Americans, during an attack on an American diplomatic post in Benghazi, Libya, on Sept. 11, 2012. Clinton served as secretary of state at the time.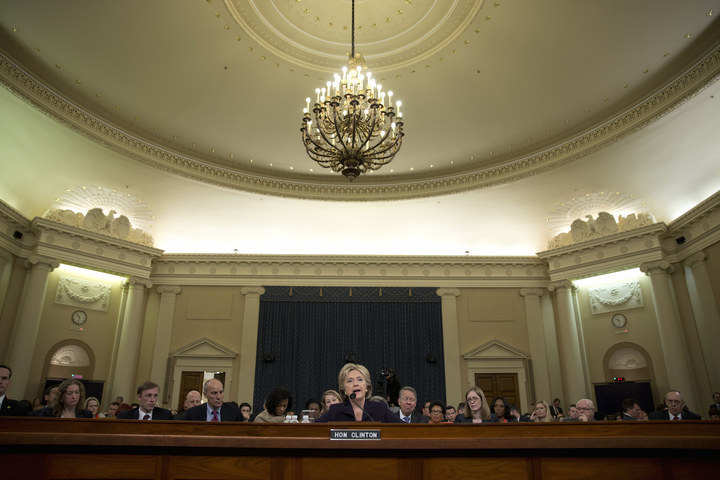 The Republican-led committee has been criticized for being "a partisan attack on the leading Democratic presidential candidate," BuzzFeed News reports. The special Benghazi committee called for yesterday's hearing after learning that Clinton had used a private email server during her time as secretary of state, to make sure that Clinton had released all the emails concerning the Benghazi attack and what she knew about it.

"I would say I've thought more about what happened than all of you put together. I've lost more sleep than all you put together," Clinton said during the hearing. "I've been racking my brain about what should've been done or what could've been done."
Did we learn anything new?
Not really. Three rounds of testimony, some 300 questions, and 11 hours later, chairman of the committee Rep. Trey Gowdy couldn't tell whether or not any new information about the Benghazi attack came out of yesterday's hearing, BuzzFeed News' Ruby Cramer writes. "I'd have to go back and look at the transcript," Gowdy told reporters after the marathon hearing.
The hearing did present a new glimpse into Clinton's response to the attack: She told the Egyptian prime minister in a phone call that the attack was planned, rather than a spontaneous reaction to an anti-Islam video. And a previously unseen email revealed that Clinton called the assailants an "al Qeada-like group" in a message to her daughter.
WE'RE KEEPING AN EYE ON

The strongest-ever recorded storm in the western hemisphere, Hurricane Patricia, is headed toward Mexico.
Hurricane Patricia strengthened into an extremely dangerous Category 5 storm with 200 mph winds, according the National Hurricane Center, BuzzFeed News' Jim Dalrymple II writes.
"Patricia is the strongest storm ever recorded in the eastern Pacific or in the Atlantic, said Dave Roberts, a hurricane specialist at the National Hurricane Center," the Associated Press writes.
What's next?
The hurricane is expected to make landfall in Mexico today — in the afternoon or evening local time — and the damage could be "potentially catastrophic," forecasters warned.
The Mexican government declared a state of emergency in dozens of municipalities in Colima, Nayarit, and Jalisco that could be hit by the storm, the AP reports.
If you want the latest news and stories, download the BuzzFeed News app for iOS and Android.

DID YOU HEAR ABOUT THIS?
This is what it's like being an LGBT Syrian fleeing for your life.
LGBT refugees from all over the Middle East are flocking to Turkey as they escape Islamist militias, sexual assault, and death threats.
The United Nations High Commissioner for Refugees "fast-tracks LGBT refugees for resettlement, because it considers them especially vulnerable," BuzzFeed News' J. Lester Feder reports from Istanbul.
Istanbul has become an increasingly important safe haven in recent years as other cities — like Cairo and Beirut — have become ever more dangerous for LGBT people, BuzzFeed News reports.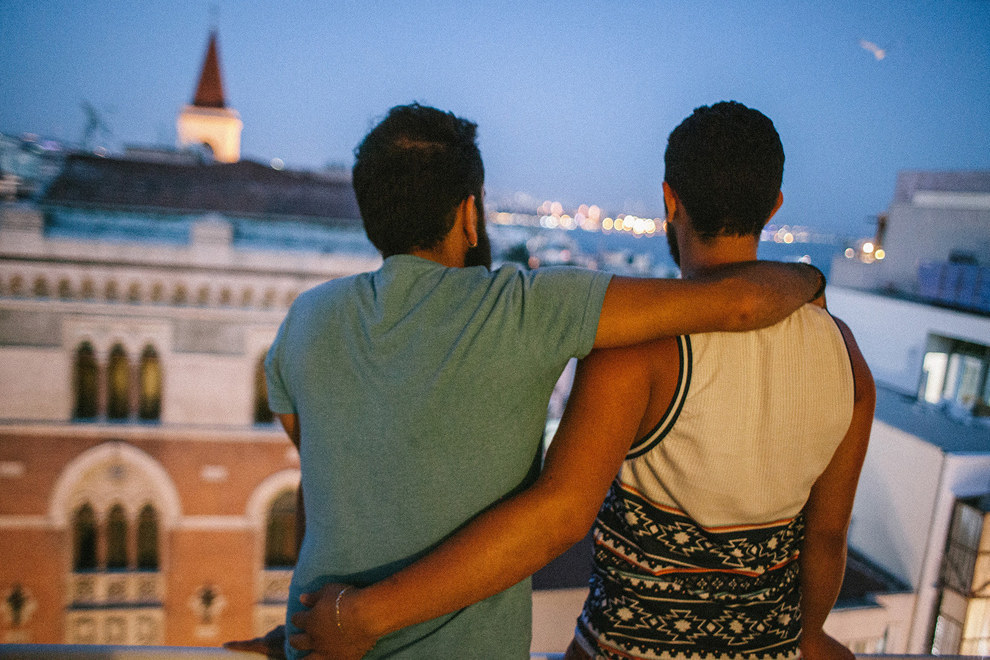 "My dream was to live in a country that respects a queer woman like me as a human being," one 46-year-old woman told BuzzFeed News last month. "I felt that finally my problems will be solved … but it turned out to be an illusion." Finally, she has done the unimaginable and bought a ticket back to Syria, telling Feder, "I'm returning to my death, but what choice do I have?"

The process to get a ticket out of Turkey, which takes about two years for LGBT refugees, still leaves many of them in despair. The system isn't equipped to handle large numbers of people who are in immediate danger and the agencies in charge generally don't have nearly enough staff to keep up with the workload created by the influx of refugees who are escaping the almost five-year-long Syrian civil war, Lester writes.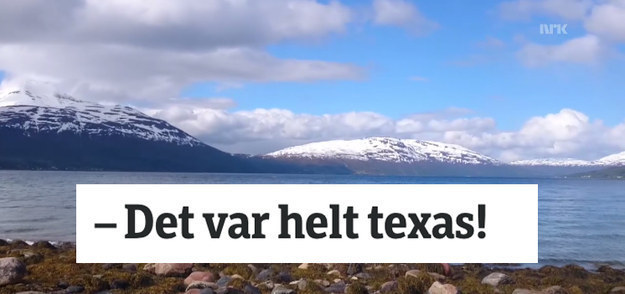 Our special guest this week is Max Seddon, a world correspondent for BuzzFeed News, sharing some of his favorite recent stories.
I've been catching up on the work of Svetlana Alexievich, the Belarusian non-fiction writer whom I'd never read before she won the Nobel Prize earlier this month. Alexievich's oral histories of the traumatic last few decades in the former Soviet Union are the closest thing the region has to a collective written memory, and the individual voices she channels are often deeply moving when read in isolation. The New Yorker published a good overview of her life and work this week; you can read some of it in English at Granta, The Paris Review, and the Moscow Times.
How did a biker pow-wow at a "breastaurant" in Waco, Texas, end in a shootout that killed nine, wounded 20, and saw 177 people in jail? Was it a violent criminal underworld bubbling to the surface, or a cynical set-up by police? GQ has an oral history, of sorts, of the Bandidos vs. Cossacks saga. Alexievich on a Harley, if you will.
The refugee crisis in Europe may be dropping from the headlines, but we're only still realizing its importance and sheer scale. The Wall Street Journal made a rare trip to Eritrea, the shadowy dictatorship on the Horn of Africa where life is so horrible that 9% of the entire population has fled. In Europe, my colleague Jina Moore reported that female refugees are facing a horrifying litany of sex-related dangers and aid agencies don't even see it as a problem. And in Lebanon, BuzzFeed News' Joshua Hersh met some of the many Syrians who still want to join them, but can't afford the dangerous trip to Germany.
Happy Friday
Addison and Clark — two adorable red panda cubs, who were born at the Lincoln Zoo in Chicago in late June — have made their first public debut, BuzzFeed's Michelle Broder Van Dyke writes. "The red panda cubs continue to grow in size but also in how vocal they are, their activity level and curiosity levels," the zoo's Curator of Mammals Mark Kamhout told BuzzFeed. Welcome to the world, Clark and Addison!
The cubs were eager to explore, along with the help of their mom, even kissing the camera at one point, Broder Van Dyke writes. Red pandas are native to the Himalayan mountain ranges of China, Nepal, India, Burma, and Bhutan. The animals are skilled climbers and eat bamboo shoots and leaves. The International Union for Conservation of Nature considers red pandas a vulnerable species, due to poaching and habitat loss.
Want a news roundup like this in your inbox every weekday? Enter your email address to sign up now!
For the latest updates, download the BuzzFeed News app for iOS and Android now!