What's Going On Around The World
The exact cause of a Russian airplane crash that killed all 224 people on board is still unclear. Turkish President Recep Tayyip Erdoğan's party is back in power. And can someone please explain what Mountain Dew is?
President Recep Tayyip Erdoğan's ruling party won back its majority in Turkey's general election yesterday.
Preliminary results showed Erdoğan's Justice and Development Party (AKP) winning at least 49% of the vote as well as a majority of seats in parliament, "a stunning reversal of fortune after the AKP won only about 41% of the vote in the inconclusive general elections in June," BuzzFeed News' Borzou Daragahi writes. In June, Erdoğan's party didn't win an outright majority for the first time since 2002.
Turkey is struggling with a weakening economy, an increasing number of Syrian refugees fleeing a civil war pouring into the country, and growing security threats in the past year. Sunday's vote happened in a "climate of mounting tension and violence," The Guardian writes.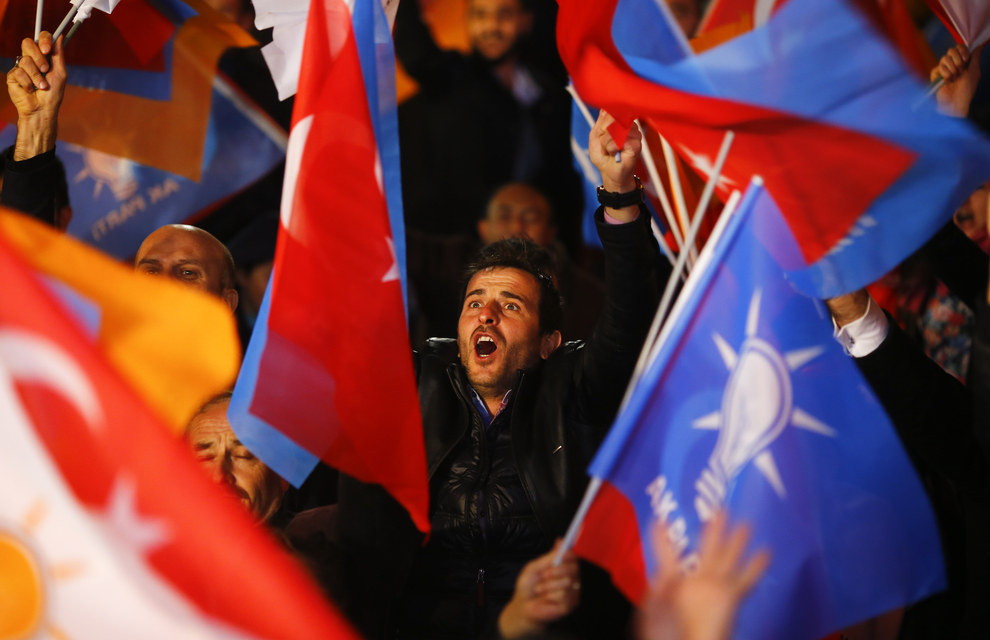 A little extra.

International issues are at stake. "Sunday's vote will likely have significant international ripples — the country plays key roles in both the Syrian civil war and its ensuing refugee crisis, as well as the U.S.-led military actions in Iraq and Syria against ISIS," Daragahi writes.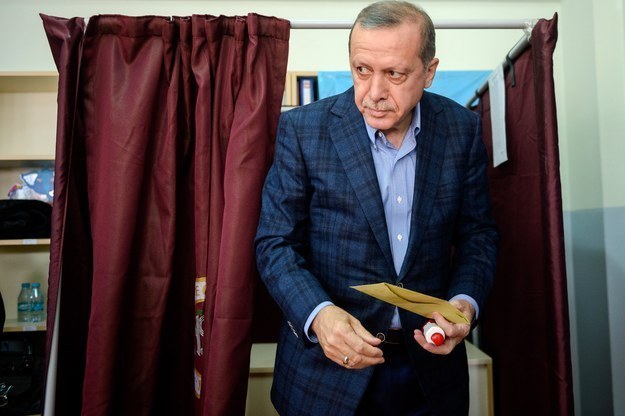 WE'RE KEEPING AN EYE ON

The Russian passenger jet that crashed in Egypt and killed all 224 people on board broke up in midair, according to a Russian aviation official.
The plane, operated by Russian airline Kogalymavia (also known as Metrojet), took off from Sharm El-Sheikh — a resort city in Egypt — and disappeared from the radar about 22 minutes later. Wreckage from the A321 airliner scattered over a large area of about 7.7 square miles, according to Russian media. Egyptian officials confirmed there were 217 passengers and seven crew members on board, BuzzFeed News reports.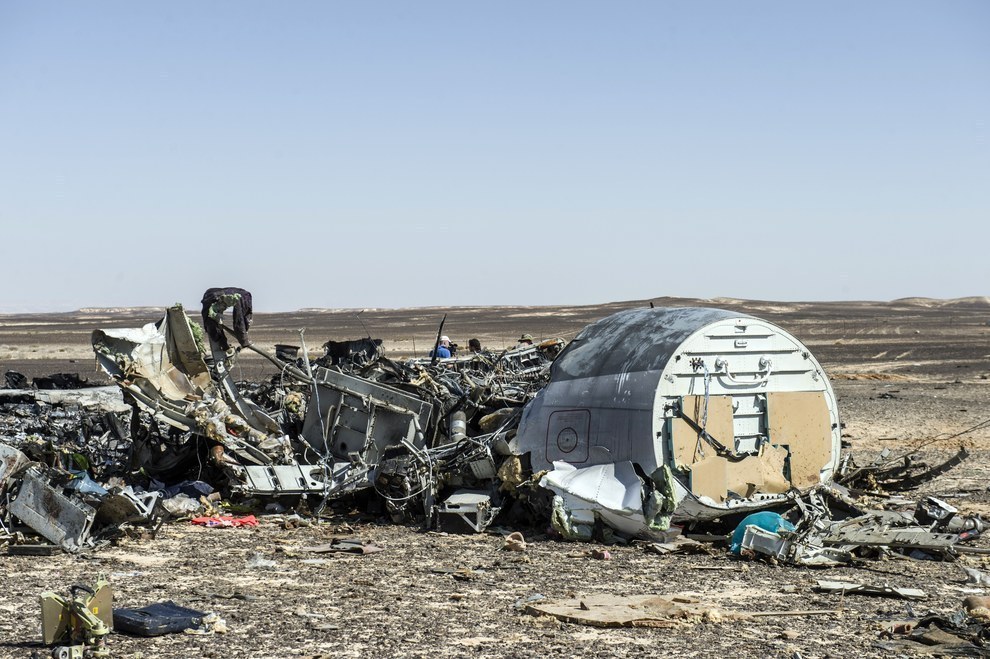 Investigators have widened their search for bodies and debris from the crash, BBC News writes.
The first bodies from the crash arrived in Russia on Monday morning. And the Russian city of St. Petersburg — the destination of the crashed jet — is observing three days of mourning through Tuesday, according to the Associated Press.
What's next?
It's still unclear what happened exactly. An official from the Russian airline blamed an "external" factor for the crash, The Guardian writes. The airliner has also ruled out technical faults or pilot error as a cause, BuzzFeed News reports.
ISIS supporters are claiming responsibility for the crash, but both Russian and Egyptian officials have dismissed the claim. When the jet disappeared from the radar, it was flying at an altitude of roughly 30,000 feet, "far out of reach of the shoulder-fired surface-to-air missiles that militant groups in that area are known to possess," Time writes.
DID YOU HEAR ABOUT THIS?

A Palestinian student says he was tortured and is seeking $1 million in damages.
On July 3, Ahmad al-Deek wrote a profane message on his Facebook wall criticizing the Palestinian Authority government. Three days later, his brother, an intelligence officer, was contacted by his superiors requesting al-Deek be brought to a local police station to talk about the post.
Al-Deek ended up being detained for five days, and handed between local police, who asked about the Facebook post, and intelligence officers, who accused him of an arson attack on a local politician's car. Al-Deek says that during his detention, he was beaten, deprived of sleep and placed in forced-stress positions.
While many torture cases go unreported, 22-year-old al-Deek filed a lawsuit against the Palestinian Authority. His case "is bringing unprecedented attention to the brutality Palestinians are facing at the hands of their own government," Jonathan Brown writes for BuzzFeed News.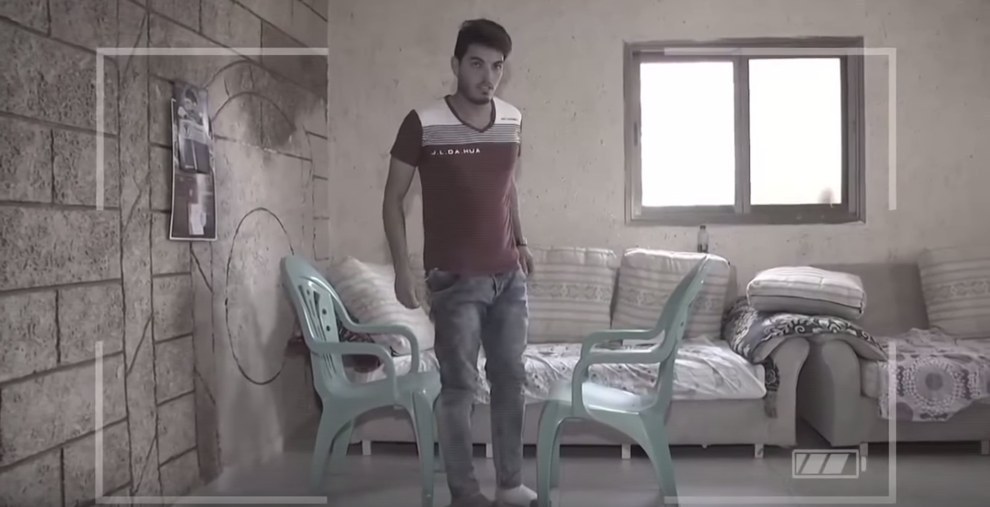 Can someone please explain what Mountain Dew is?
"Its color is boldly unnatural. It tastes, approximately, like melted Life Savers, but unlike any recognizable fruit or flavor. There are no noteworthy Mountain Dew copycats or competitors. Mountain Dew exists, largely, in its own realm, separate from other sodas — and other beverages entirely," BuzzFeed News' Venessa Wong writes.
That vagueness, however, seems to be a selling point of America's fifth most popular soda. Mountain Dew has done what none of its major soda competitors have been able to do: grow sales every year since 2010.
Indra Nooyi, CEO of Mountain Dew owner PepsiCo, told Wong that Mountain Dew is "an attitude. It's a fantastic attitude in a bottle."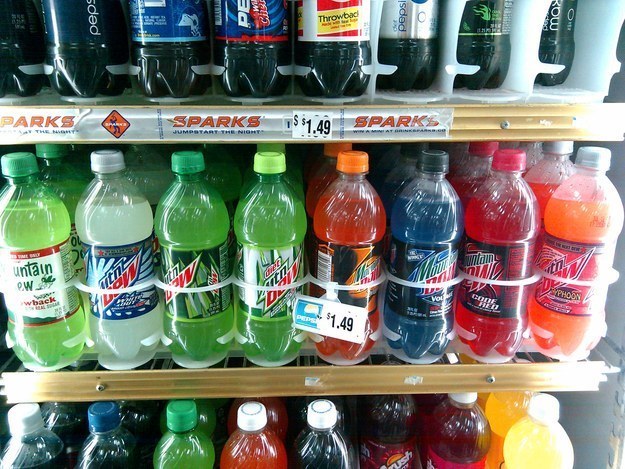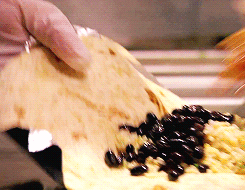 Happy Monday
New Zealand's All Blacks won the Rugby World Cup, defeating Australia's Wallabies 34-17, over the weekend. But shortly after the game, another winner emerged: young fan Charlie Lines. Lines was tackled by security at the London stadium where the finale was being played, after he jumped over the barrier to join New Zealand in a "victory lap of the pitch after they beat Australia," BuzzFeed News' Laura Silver writes. All Blacks player Sonny Bill Williams then handed over his medal to the boy, to make sure he still had a good memory from the day. From the look on his face, he'll remember this moment for a long time.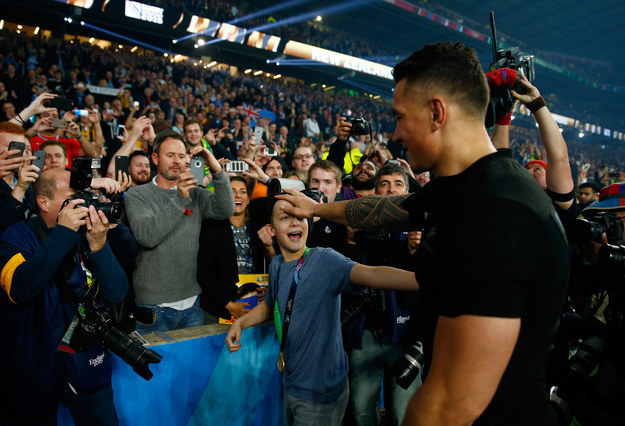 Want a news roundup like this in your inbox every weekday? Enter your email address to sign up now!
For the latest updates, download the BuzzFeed News app for iOS and Android now!