HERE ARE THE TOP STORIES
Only 48 hours until Britain votes on whether it'll leave or remain in the European Union. Yikes. Here's your #EURef breakdown:
The possibility of the UK leaving the EU is being met with "disbelief, trepidation, and anguish" by the rest of the 28-nation bloc. But the other countries are "also preparing to retaliate," the New York Times writes.
If the UK leaves the EU, the country would lose its place as a "global leader in science and innovation," leaders of 100 top UK universities say in a letter to The Independent.
And a little extra: David Beckham is voting Remain. Donald Trump has said he'd support Brexit. J.K. Rowling criticized both sides of the debate for running "ugly" campaigns. And John Oliver went on a 15-minute rant about Brexit.
What's next?

Nobody's quite sure. Conservative minister Andrea Leadsom is adamant that there's absolutely no economic shock in store for the UK if it leaves the EU. Her economic stance puts her at odds with the Treasury, the International Monetary Fund, and Bank of England governor Mark Carney, who recently warned that a vote to leave could spark a recession.
U.S. presidential election: Donald Trump's campaign is parting ways with its embattled campaign manager, Corey Lewandowski.
Lewandowski, who was charged with simple battery after allegedly manhandling a former Breitbart reporter, was fired from the presumptive Republican nominee's campaign.
Lewandowski's ouster, however, hasn't solved the issue that's the biggest stumbling block to some donors: Trump himself. By the way, if you're hoping for a juicy tell-all tale from the former campaign manager, don't hold your breath.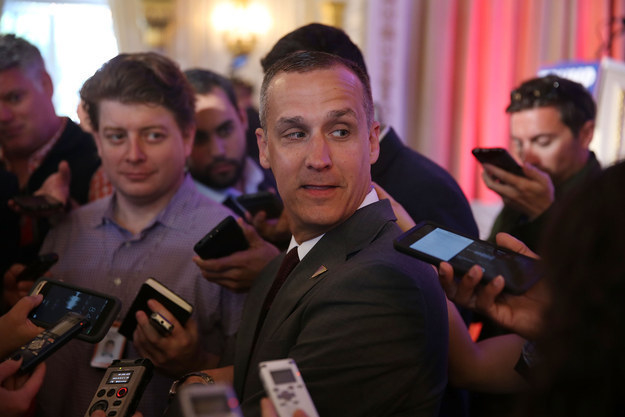 A little extra

A British teenager living in the U.S. said he tried to steal a police officer's gun to kill Trump, authorities said. Michael Sandford, 19, was arrested on Saturday in Las Vegas, where Trump was holding a rally.
For the latest news and updates, download the BuzzFeed News app for iOS and Android (available in Canadian, UK, Australian, and U.S. app stores).
DID YOU HEAR ABOUT THIS?
Fitbit wants to help you get a good night's sleep with its newest app features.
People can now set daily sleep goals, look back on their sleep history, get personalized recommended schedules, and set alarms and reminders for going to bed and getting up, BuzzFeed News' Stephanie M. Lee writes. The company says it bases its records on your movements throughout the night as captured by your tracker. Almost all of its devices automatically track your sleep when you wear them to bed.
Happy Tuesday
Meet Cliffannie Forrester: an 18-year-old from Brooklyn, who got her painting in the Metropolitan Museum of Art in New York. She entered P.S. Art, a competition that exhibits work from students across the city at the museum, and her piece "Uganda" — inspired by a trip she took there two years ago — was selected as a winner. "I've been told that I'm inspiring young artists all around the world and that's amazing," she told BuzzFeed News. Bow down.
Want a news roundup like this in your inbox every weekday? Enter your email address to sign up now!