What's Going On Around The World Today
A 28-year-old Syrian carried out the attack in Istanbul, according to Turkey's deputy prime minister. Hundreds of people could die from starvation in Madaya, Syria, and need to be evacuated for medical treatment. And meet Claire, the dog who travels to abandoned places in Europe.
HERE ARE THE TOP STORIES
Roughly 400 people could die from starvation in a hospital in the Syrian town of Madaya, the United Nations says.
U.N. humanitarian affairs chief Stephen O'Brien has called for the patients to be evacuated, The Guardian reports. Patients need treatment for medical complications, severe malnourishment, and starvation, O'Brien said.
Madaya has been under siege by the Syrian government since July, according to the Syrian American Medical Society. President Bashar al-Assad's army has surrounded the area, blocking humanitarian groups from entering to supply aid, BBC News reports.
People in Madaya "have resorted to hunting stray dogs and cats for food, according to Syrian and international humanitarian activists," BuzzFeed News reported last week.
Last week, the Syrian government granted the U.N. approval to enter Madaya and yesterday, trucks with aid and food supplies arrived.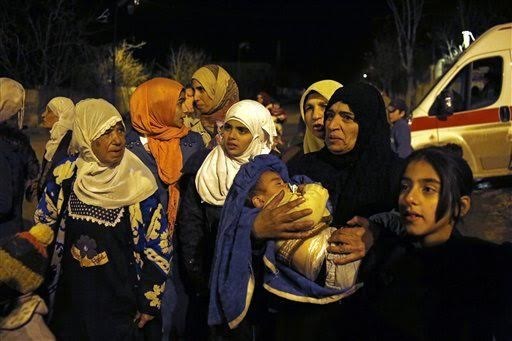 What's going on in Syria?
More than 250,000 Syrians have died in an ongoing civil war that has been ravaging the country for the past five years. More than 11 million have been forced to flee their homes.

What's happening in Madaya is an example of siege warfare, which is when different groups surround areas — essentially trapping the people who live there — to force their opponents to surrender.

Madaya's blockade may delay peace talks scheduled for Jan. 25, because Syrian opposition leaders have said that they won't take part in talks until the siege is lifted.
WE'RE KEEPING AN EYE ON
At least 10 people have been killed and 15 others injured in an explosion in Istanbul, Turkey, the city's governor's office said.
The blast occurred in the city's historic Sultanahmet district — a popular destination for tourists — Tuesday morning, BuzzFeed News' Francis Whittaker writes. First reports of the explosion described it as a "terrorist attack." If confirmed, "it will deal a bracing blow to the country — and potentially its tourism economy," Whittaker writes. Turkish President Recep Tayyip Erdogan said the blast was a terrorist attack.
The country's deputy prime minister said a 28-year-old Syrian national carried out the attack.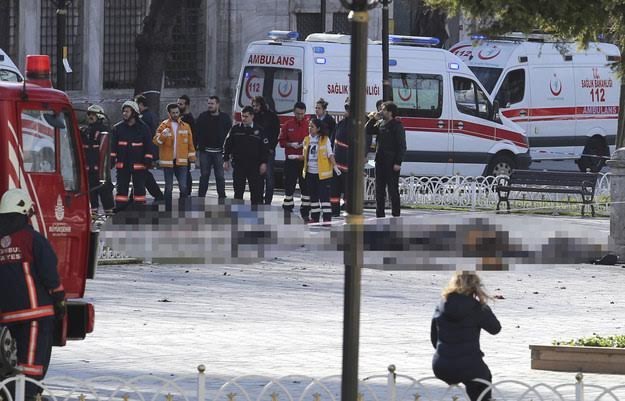 A bit of background.
Violence has been plaguing Turkey recently. In the southern part of the country, the Turkish military and Kurdish (an ethnic minority that lives in Turkey) insurgents are fighting and in neighboring Syria, a brutal civil war is ongoing.
Over the last year, Kurdish militants, the left-wing terror group DHKP-C, and ISIS have carried out attacks in Turkey.
The U.S. Supreme Court could end public-sector union fee requirements for non-members.
The case (Friedrichs v. California Teachers Association) centers on the question of whether or not public employees who don't belong to a union, but whose salary and secondary work conditions are negotiated by one, should still pay "fair-share" duties, which are fees that public workers are required to pay even if they've decided not to join a union. The case was brought by California school teachers who didn't join a union.
The unions argue that even public workers who aren't union members still benefit from the union's collective bargaining and grievance representation. The teachers in this case say that the requirement to pay the fees violates their First Amendment right of free speech, BuzzFeed News' Chris Geidner writes.
What's next?
The U.S. Supreme Court is expected to make a decision in this case by June. If the justices decide "fair-share" fees are illegal, it'll be a big blow to unions and could cause them to "lose a staggering amount of money and power, very quickly," BuzzFeed News' Cora Lewis writes.
The public sector is the last major stronghold of the union movement in the U.S. and government workers have a membership rate of about 36% — more than five times that of private-sector workers, Lewis reports.
For the the latest news and stories, download the BuzzFeed News app for iOS and Android (in U.S. app stores only).
DID YOU HEAR ABOUT THIS?
The story behind how the stars of reality show Jungle Gold were accused of murder.
Jungle Gold, an action-packed reality show on the Discovery Channel about Mormon Americans George Wright and Scott Lomu mining for gold in Ghana, was a huge hit when it premiered in 2012. But when the cast and crew were filming Season 2, things started going awry, Jed Lipinski writes for BuzzFeed.
First, Wright and Lomu found out a group of "armed militia" had attacked a group of miners near their former mining site. Soon after, Wright stumbled upon online articles ordering his arrest and accusing him of killing people.
"In perhaps the best-known episode from Jungle Gold, an excavator is ripping up an acre of cocoa trees when an irate cocoa farmer named Akwesi emerges from the bush, machete in hand," Lipinski writes. The scene that followed — where Akwesi attacks the crew's security guard and Wright responds by choking Akwesi until he passes out — is what drove a reporter from one of Ghana's most popular news radio stations to investigate the show.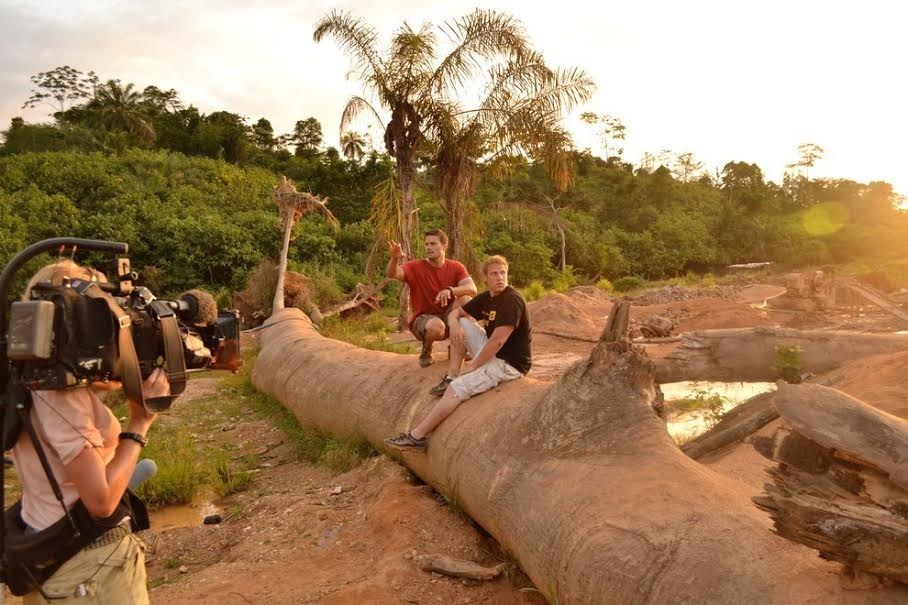 Quick things to know:
ISIS has claimed responsibility for a mall attack in Baghdad, Iraq, that killed at least 18 people. (BuzzFeed News)

The second trial for an officer charged in connection with the death of Freddie Gray, a young black man who died from a severe spinal injury in the back of a police van in Baltimore in April 2015, has been delayed indefinitely. The first trial of one of the officers charged in connection with the death ended in a mistrial. (BuzzFeed News)

U.S. President Barack Obama will hold his last State of the Union address tonight. The White House has promised a "non-traditional" speech. (Washington Post)

The New Republic magazine is for sale — again. Facebook co-founder Chris Hughes bought it in 2012. (Wall Street Journal)

Creed director Ryan Coogler will direct Black Panther. He'll be the first black director of a Marvel Studios movie. (BuzzFeed News)

Republican presidential hopeful Donald Trump said it was "sort of amazing" that actor Sean Penn was able to interview Mexican drug kingpin Joaquín "El Chapo" Guzmán while he was on the run from authorities. (BuzzFeed News) Meanwhile, Penn says he has "nothin' to hide" regarding the interview. (BuzzFeed News)

In sports: Carli Lloyd and Lionel Messi have won FIFA's 2015 Ballon D'Or award for best soccer players. It's Messi's fifth win in seven years. (NPR) Alabama defeated Clemson 45-40 in the U.S. College Football National Playoff Championship. (BuzzFeed News)

Tech tips: Here are 13 tech resolutions you can make happen in 2016. Your gadgets will be grateful. (BuzzFeed) And here's the latest tech news. (BuzzFeed Tech)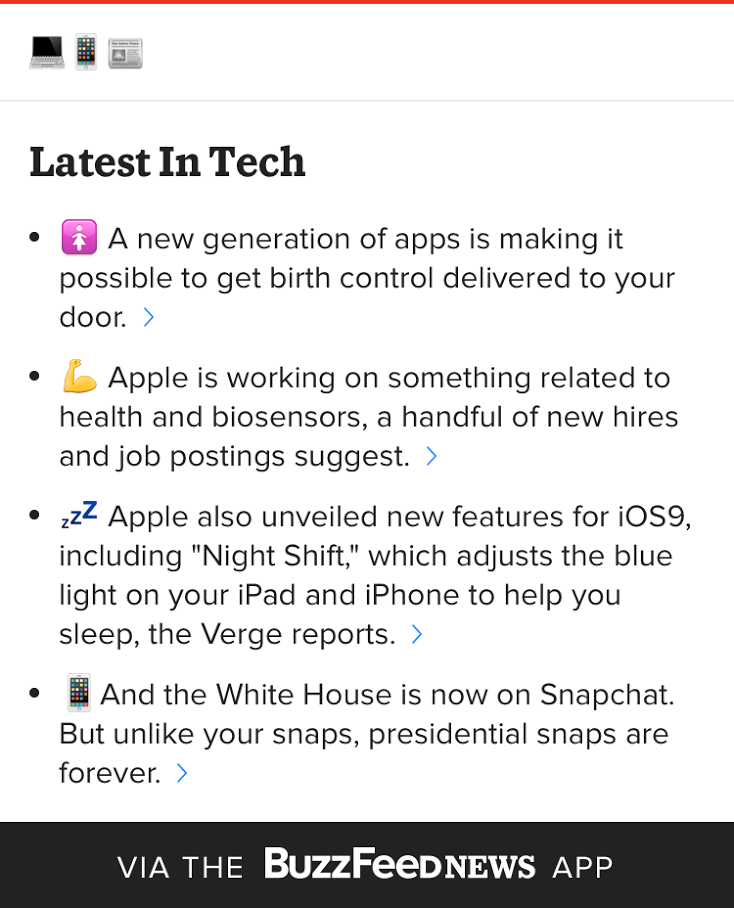 Happy Tuesday
Claire, a 3-year-old bull terrier, has been to a lot of places most people don't even know exist. Together with Dutch photographer Alice van Kempen, she explores abandoned sites across Europe. Alice and Claire have visited derelict prisons, military bases, coal mines, trains, hospitals, farms, planes, and private houses. BuzzFeed UK's Lynzy Billing has the full selection of photos — it's worth a look. "Finding a new location is great fun but getting inside is where the real fun starts," Alice told Caters News. "Claire and I have crawled underneath fences, climbed walls, jumped through windows, but lots of times the door is open." Doesn't this make you want to grab your pass-pawt and go?