What's Going On Around The World
A double suicide bomb at a refugee camp in Nigeria killed at least 56 people, most of whom were women and children. The Democratic presidential candidates are facing off in their sixth debate tonight. And we'll help you master Snapchat like a teenager.
HERE ARE THE TOP STORIES
The U.S. government is suing Ferguson, Missouri, after the city tried to change a negotiated police reform settlement.
The lawsuit comes after the Ferguson City Council voted to change a proposed settlement aimed at addressing a pattern of racial bias in the community where 18-year-old Michael Brown was killed by police in 2014, BuzzFeed News' Claudia Koerner writes.
Residents in Ferguson have "waited decades for justice," Attorney General Loretta Lynch said. "They should not have to wait any longer."
The settlement includes requiring police officers to wear body cameras, increased oversight and training on use of force, and an overhaul of the municipal court system. Ferguson's City Council voted to change the terms after city officials raised concerns over the cost of the settlement, the New York Times writes.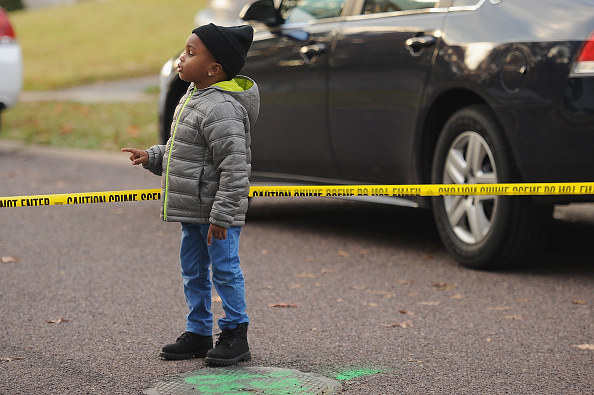 And a little extra.
Ferguson — a suburb of St. Louis with about 21,000 residents — has been at the center of a national debate about police tactics since 2014, when a white police officer shot and killed Brown, an unarmed black teen. Brown's death helped start the Black Lives Matter movement and alerted the U.S. Department of Justice to police practices in the city.
A federal investigation found that Ferguson's criminal justice system was "broken at every level," and that the city's police officers used excessive force almost exclusively against African-American residents, the New York Times writes.
The CIA has officially — but very quietly — admitted that some allegations about its torture program were true.
The Central Intelligence Agency quietly confirmed in December 2014 that several accusations in a scathing Senate Intelligence Committee investigation were in fact true, despite publicly criticizing congressional investigators for a skewed report, BuzzFeed News' Ali Watkins writes.
The CIA had long held that the Senate's 2014 Torture Report was misleading and published its own response in December 2014. At the same time the CIA response was posted online, it quietly issued a series of corrections to its own document alongside it.
The Senate Intelligence Committee only learned of these corrections within the last week.
One of the CIA's quiet corrections is that it misrepresented the importance of information obtained from the planner of the 9/11 terrorist attacks, Khalid Sheikh Mohamed. In some cases, the CIA already had certain information it had previously said was "unavailable" prior to Mohamed providing it, Watkins writes.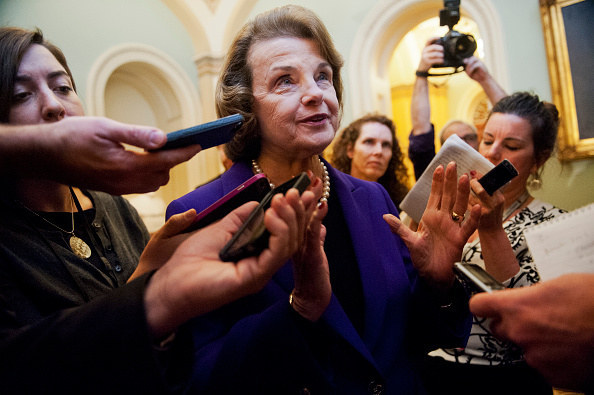 WE'RE KEEPING AN EYE ON

At least 56 people died after two girls blew themselves up at a refugee camp in Nigeria.
Most of the victims at the camp — which shelters roughly 50,000 people who have been displaced by violence by militant group Boko Haram — were women and children, BBC News reports.
Three girls arrived at the camp Monday and were taken in. But early Tuesday morning two of them detonated bombs they had been hiding, the New York Times reports. The third would-be bomber recognized her parents and siblings at the camp and surrendered to authorities, the Times writes.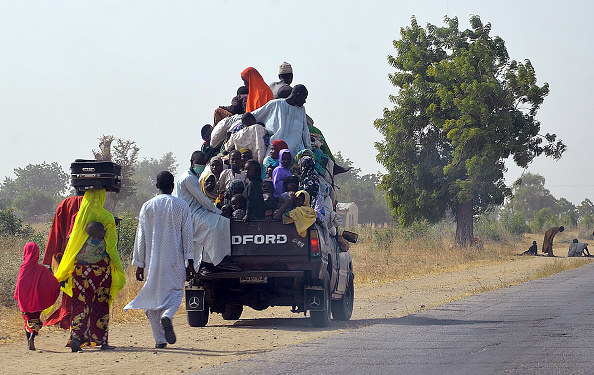 A bit of background.
Boko Haram, the world's deadliest terror group, has increasingly used women and girls to carry out suicide bombings.
And while Nigerian President Muhammadu Buhari has said destroying Boko Haram is his top priority, militants have "managed to carry out assaults across the country's north as well as across national borders that have left hundreds dead," the Times reports.
For the latest news and stories, download the BuzzFeed News app for iOS and Android.
THE 2016 U.S. ELECTION
Two more Republican candidates have dropped out of the presidential race and the Democrats are getting ready for their sixth debate tonight.
New Jersey Gov. Chris Christie has suspended his campaign following a disappointing sixth-place finish in Tuesday's New Hampshire primary. Carly Fiorina, the former CEO of Hewlett-Packard and the only female Republican candidate, has also dropped out of the race, according to an announcement on her Facebook page.
Texas Sen. Ted Cruz says the Republican race is now down to a choice between him and Donald Trump, as the candidates are headed to the next primary election in South Carolina.
What's next?
The Democrats are trying to win over black voters. Now that voters in Iowa and New Hampshire have chosen their candidates (the majority of people in both states are white), the primaries are moving to more diverse states, such as South Carolina and Nevada.
Three black Hillary Clinton supporters — Representatives Hakeem Jeffries and Todd Rutherford, as well as prominent activist Hazel Dukes — have cast Bernie Sanders as a newcomer to black issues and have said that he's only interested in them now that he's running for president. They defended Clinton as a longtime ally of the black community, BuzzFeed News' Darren Sands writes.
But, the Sanders campaign isn't totally without support from the black community. Author Michelle Alexander, essayist Ta-Nehisi Coates, and civil rights activist Harry Belafonte have endorsed him.
Sanders and Clinton are facing off in Wisconsin tonight. Here's what you need to know about the sixth Democratic debate.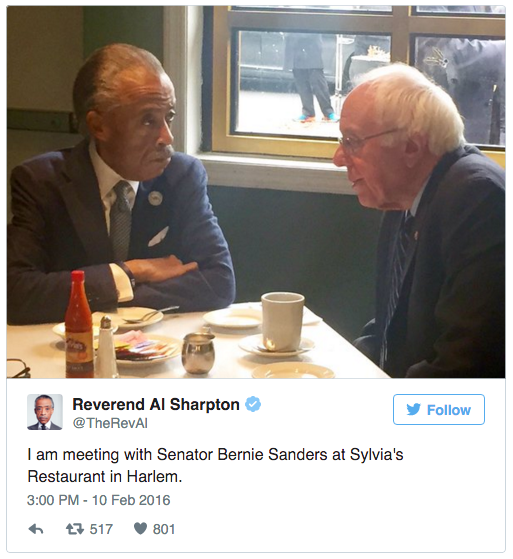 DID YOU HEAR ABOUT THIS?

This is how to Snapchat like a teenager.
Sometimes teenagers know best. Ben Rosen, 29, had been using Snapchat for about a year and feeling pretty good about it until he watched his 13-year-old sister, Brooke, use the app. She effortlessly flipped through her snaps and responded to each of them in less than a second, inspiring Rosen to ask his sister and her friend Elsbeth (Brooke calls her "Elsbitch") to teach him how to use Snapchat. Here it is, an education and some very useful Snapchat tips:
BROOKE: If you need more space with text, just open notes, press enter a bunch, and copy and paste that into your text box.
ELSBITCH: If you drag your finger down from the color palette, you can find black. If you drag your finger to the top right of the screen, you can find white.
BROOKE: You can make your own geo filter. Go on Snapchat's website, create one, and submit it. They need still to approve it, but yeah.
ELSBITCH: Oh! You can customize your Snapchat emojis. Just go into Settings > Manage > Friend Emojis. You can change everything there.
BROOKE: If you want to take a screenshot without your friend knowing, turn on airplane mode, take the screenshot, log out of the app immediately, turn off airplane mode, and then load the app back up.
Happy Thursday
A bread seller in Nigeria accidentally photobombed an English pop star on a photoshoot and ended up with a modeling contract, BuzzFeed News' Rachael Krishna writes. Photographer Ty Bello said she'd be willing to help the bread seller, 27-year-old Olajumoke Orisaguna, build a modeling portfolio and ended up photographing the new model for the Nigerian publication This Day Style. Since being discovered, Orisaguna has become a national sensation. Think of this the next time you accidentally wander through someone's frame.