What's Going On Around The World Today
The suspected shooter in a deadly attack on a Planned Parenthood clinic is facing first-degree murder charges. Meet the women who believe men are India's real victims. And the iPhone 7 might not come with a standard headphone port.
HERE ARE THE TOP STORIES
Democrats in the U.S. Congress are using a deadly shooting at a Planned Parenthood clinic to put pressure on Republicans.
Democrats referred to the shooting at a Colorado Springs clinic, which killed three people and injured nine others, as an "act of terror", language that abortion rights supporters have pushed lawmakers to use to suggest that a network of anti-abortion groups and advocates have helped fuel violence, BuzzFeed News' Tarini Parti writes.
Republicans in the U.S. House of Representatives created a committee to investigate the national women's health organization after the release of undercover, edited videos that accused Planned Parenthood of selling aborted fetuses' organs and tissues.
"Since the attacks on Planned Parenthood, there's been this uptick in attacks on clinics — vandalism and attempted arson and now three murders," Rep. Jan Schakowsky, a Democratic member of the select committee, told BuzzFeed News.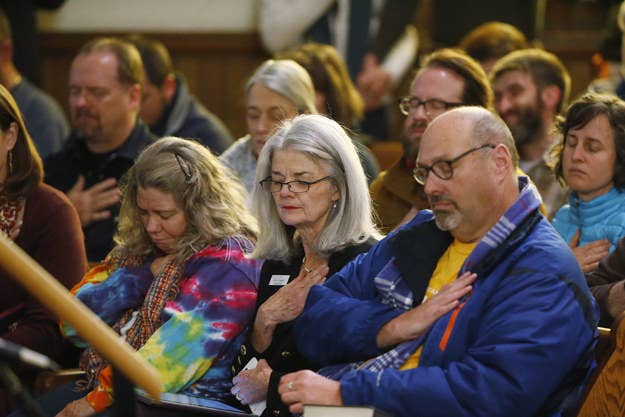 And a little extra.

Robert L. Dear, who is suspected of killing three people and wounding nine others in Friday's shooting, made his first court appearance via video link on Monday, BuzzFeed News' Claudia Koerner writes from Colorado Springs. Dear remains housed at the El Paso County jail, where he's been held since Friday.
The initial charge against Dear is first-degree murder. This means that if formally charged and convicted Dear could face a minimum of life in prison, and at most, the death penalty, according to the judge who formally advised him of his rights. Charges are expected to be formally filed at a hearing on Dec. 9.
Dear has a criminal history that spans decades, including allegations that he raped a woman at knifepoint in South Carolina in 1992, BuzzFeed News' Adolfo Flores reports.
If you want the latest news and stories, download the BuzzFeed News app for iOS and Android.

WE'RE KEEPING AN EYE ON
After 14 years, No Child Left Behind, George W. Bush's signature education law, is about to be replaced.
U.S. Congress will vote on a replacement law called the "Every Student Succeeds Act," which is supported by both Republicans and Democrats, later this month. Congress has been trying unsuccessfully for eight years to replace No Child Left Behind, which is disliked by both liberals and conservatives. This bill is expected to finally make it through Congress, with the House and Senate set to vote on the law in the coming weeks, BuzzFeed's Molly Hensley-Clancy writes.
Here's what would change:
States would be required to test students every year, but it would be up to them — not the federal government — to decide what to do with those scores.

States could experiment with the kinds of test they give, instead of using just one test to assess students statewide.

States would be required to consider other factors, such as teacher engagement, besides test scores.

When evaluating teachers, states would no longer have to use students' test scores.

Venezuela's biggest elections in more than a decade are coming up — and it's getting ugly.
For the first time in 16 years, the opposition has a strong chance of opening the door to widespread change in Venezuela, but violence against opposition politicians has risen, BuzzFeed News' Karla Zabludovsky reports.
On Sunday, all 167 seats in the National Assembly — Venezuela's equivalent of the U.S. Congress — are up for grabs.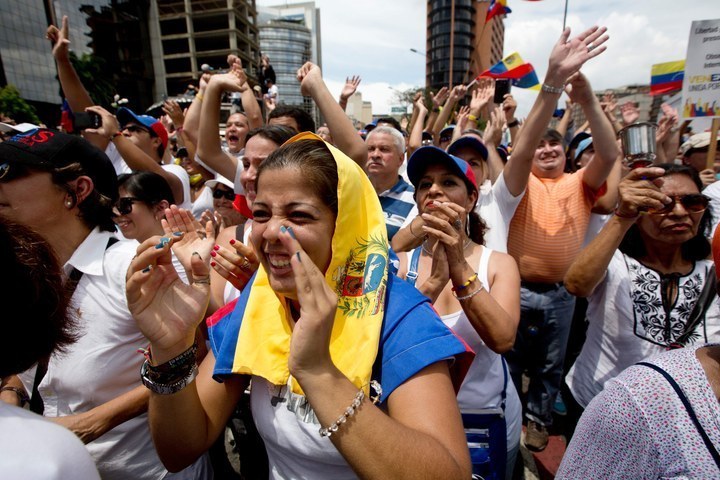 What's next?

This election could tip the balance of power against chavismo, the socialist ideology and corresponding political group put into place by former president Hugo Chávez. For the first time since Chávez took office in 1999, the opposition is united and strong enough to "pose a significant threat to his followers and ideology," Zabludovsky writes. Chávez died in 2013, after which then-Vice President Nicolás Maduro took control.
DID YOU HEAR ABOUT THIS?
World AIDS Day: The conviction of HIV-Positive "Tiger Mandingo."
Michael Johnson, who is known as Tiger Mandingo, is a black, gay, HIV-positive college wrestler accused of infecting two men with the virus and of "recklessly" exposing four others to it.
At least 35 U.S. states have criminal laws that punish HIV-positive people who expose others to the virus, according to ProPublica. Many prosecutors defend these HIV laws as offering just punishment for potentially risky behavior.
But AIDS advocates say the laws are outdated and harsh. A wide swath of medical authorities believe prosecuting people for not disclosing their HIV status could discourage people from getting tested, facilitating an increase in transmission and harming public health.
"If decades-long sentences ever were appropriate, they say, they aren't anymore, given the tremendous medical advances in HIV care," Steven Thrasher writes for BuzzFeed.
Meet the women who believe men are India's real victims.
In a country that has a reputation as one of the most dangerous places for women to live and visit, a handful of women are fighting for the people they believe are India's real victims: its men, BuzzFeed News' Tasneem Nashrulla writes.
While the U.S. men's rights movement remains mostly at the fringes and typically consists of women-bashing on the internet, in India men's rights activism includes holding regular meetings and demonstrations, and offering services like legal advice and 24/7 suicide helplines for distressed men.
"Men's rights activists lament that unlike gender-neutral laws in the U.S. and Europe, Indian laws relating to rape, domestic violence, and sexual harassment at the workplace are skewed toward women," Nashrulla reports from India.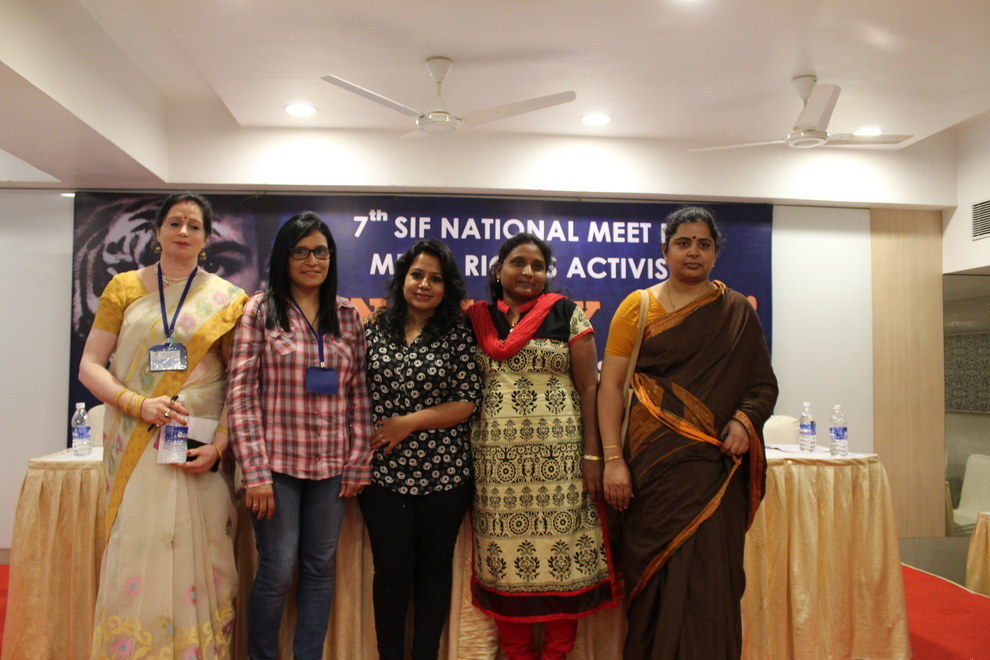 Happy Tuesday
This is Dennis. He's a 3-year-old collie. He was born with a condition called strabismus that makes it look like he's cross-eyed but that doesn't affect his eyesight. Even though he's adorable, he kept getting rejected by potential owners due to his unique appearance, BuzzFeed News' Patrick Smith writes. But now it's been a full year since Liz Parks took the pooch in and offered Dennis a home. And that's cause for a celebration. Don't change, Dennis.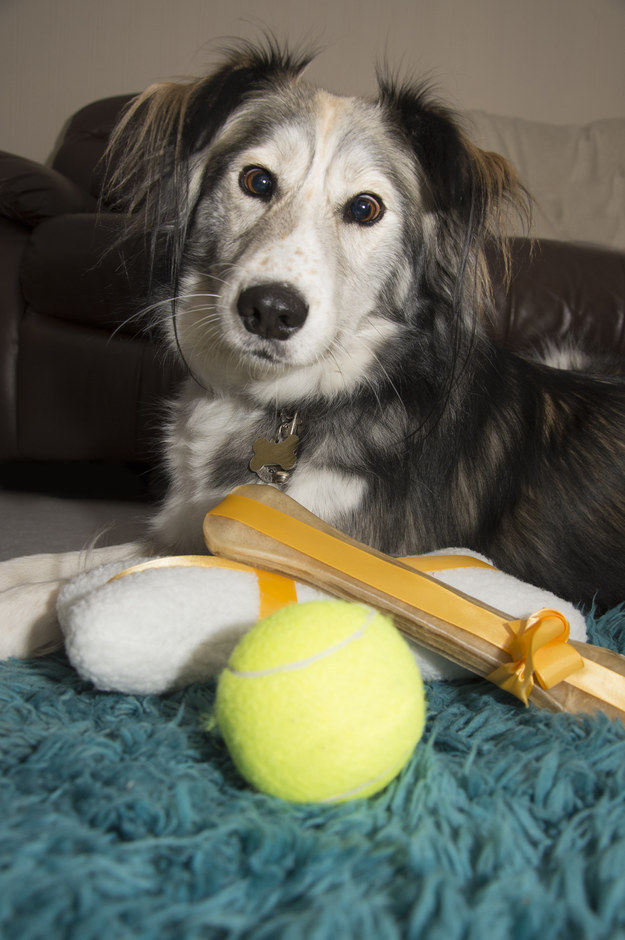 Want a news roundup like this in your inbox every weekday? Enter your email address to sign up now!