What's Going Around The World Today
A friend of the San Bernardino shooters was arrested on terror charges. Are you one of the people who ~isn't~ excited about the release of Star Wars: The Force Awakens? Don't worry — you're not alone. And a look at some of the most amazing science pictures from 2015.
A pharmaceutical executive known for his bad-boy persona and for spending $2 million on a Wu-Tang Clan album was arrested on fraud charges.
Martin Shkreli is the 32-year old CEO of Turing Pharmaceuticals, but you might know him better as the "most hated man in America." He's the person who raised the price of a single dose of a lifesaving drug from $13.50 to $750 overnight and paid $2 million for the only known copy of the Wu-Tang Clan's new album, Once Upon a Time in Shaolin.

Among other charges, Shkreli is accused of doctoring financial reports to dupe investors and officials while running a hedge fund he founded in his twenties that focused on the health care industry. He allegedly told investors his fund had $35 million in assets — when he really had $700, BuzzFeed News reports. He has denied all the allegations and was released on a $5 million bond.
And a little extra.
Some people responded to Shkreli's arrest and subsequent perp walk with glee:
And for those of you who are worried about the fate of that Wu-Tang Clan album, the FBI says it doesn't have it:

WE'RE KEEPING AN EYE ON

A friend of one of the San Bernardino attackers was arrested and charged with conspiring to commit terrorism and illegally purchasing two assault rifles.
Enrique Marquez, 24, bought two assault rifles that his friend and former neighbor Syed Rizwan Farook used, along with his wife, Tashfeen Malik, to carry out the Dec. 2 terror attack that killed 14 people, BuzzFeed News reports. Farook and Malik died during a shootout with police after the attack.
Some key points from the criminal complaint:
Farook and Marquez met in 2004 in Riverside, California, as next-door neighbors.

After Farook introduced Marquez to Islam, Marquez converted in 2007.

Marquez and Farook allegedly planned attacks in Southern California back in 2011, including using firearms and explosives to attack Riverside Community College, where both men had studied.

Marquez allegedly entered into a sham marriage in 2014 with a member of Farook's family.

Hours after the shooting on Dec. 2, Marquez called 911, telling the operator he wanted to kill himself because Farook "did the San Bernardino shooting," also telling the operator that "the fucking asshole used my gun in the shooting."
And a little extra.

Better internet surveillance would not have stopped the San Bernardino attack, according to a former FBI agent with more than a decade of experience on the front line of online investigations.
FBI Director James Comey said Farook and Malik had expressed support for "jihad and martyrdom" in private emails and messages, but that there was no evidence of a public posting on social media, including on Facebook, BuzzFeed News' Mike Hayes writes.
For the latest news and updates, download the BuzzFeed News app for iOS and Android (in U.S. app stores only).

Someone is trying to bring down the Turkish web.
For almost four days, Turkey has been fighting against cyberattackers who have succeeded in bringing down many of the country's official websites, BuzzFeed News' Sheera Frenkel writes.
The attacks are targeting websites registered on Turkey's .tr domain. This domain is used by schools, local businesses, government institutions, and the Turkish military.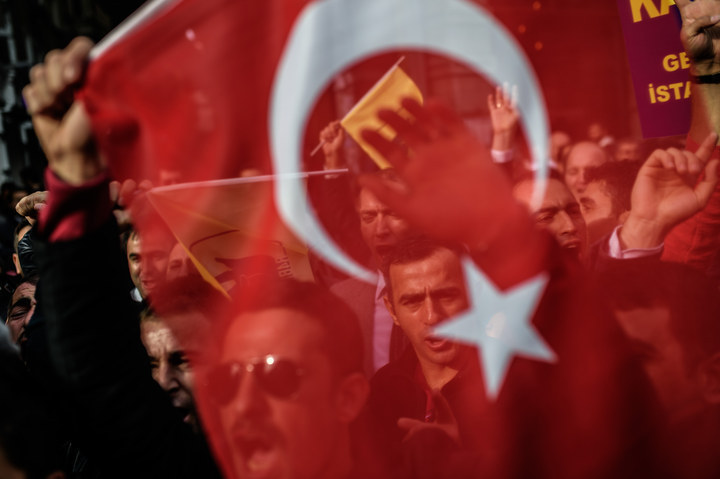 What's next?

Turkish engineers suspect Russia is behind this. "We should have known that Russia's cyberarmy would come for us," one engineer told BuzzFeed News.
Tension between Russia and Turkey has been high ever since Turkey shot down a Russian warplane that entered Turkish airspace on Nov. 24. Yesterday, during his annual press conference, Russian President Vladimir Putin called the downing of the plane an "enemy act" and a "stab in the back."
DID YOU HEAR ABOUT THIS?
A year in blackness.
BuzzFeed UK's Culture Editor Bim Adewunmi looks back at her year in blackness:
"It was, by any measure, a pretty black year. Even when (or especially when) blackness was being questioned, and asked to defend itself.
"The blackest I felt all year was in early November, when I yelled the title of Ta-Nehisi Coates's book, Between the World and Me, in the general direction of Claudia Rankine, a multiple-award-winning poet and thinker who was sitting onstage during BBC Radio 3's Free Thinking Festival.
"Was there a different tenor to blackness in 2015? Perhaps. I saw a lot more calls for self-care for people of color, for us to take time off, to be kind to ourselves. Was there something particularly enjoyable about a whole bunch of black people talking to one another without a handy glossary to explain ourselves to other people this year?
"It is important, as Gene Demby wrote this year, to remember that blackness is not merely 'a parade of calamities and disadvantage.' I felt very black when I laughed — and I laughed a lot in 2015."
Hooking up is universal. People's choices for hookup apps are not.
BuzzFeed News took a look at which hookup apps are used most around the world based on the number of downloads in different countries. (This doesn't include apps designed specifically for gay men — that data was collected in a separate map.) All data comes from App Annie.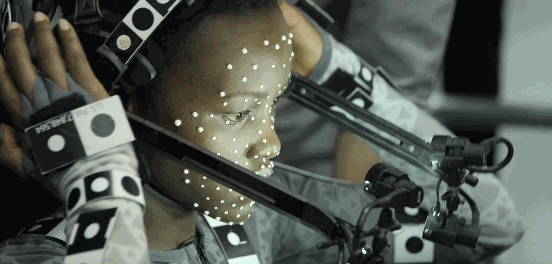 Do you know what happened in the news this week? Take the BuzzFeed News quiz!

Happy Friday
It's been a big year for science. In 2015, robots were sent to Pluto and a British astronaut was launched into space to visit the International Space Station(where he drank tea and ate a bacon sandwich, because Britain). BuzzFeed UK's Tom Chivers compiled some of the most amazing science photos of the year: a volcano burning in the dark in Chile, a newborn baby elephant taking her first steps, the northern lights blazing underneath the International Space Station, and more, taken through space telescopes and electron microscopes, CT scanners, and x-rays. Prepare to have your mind blown.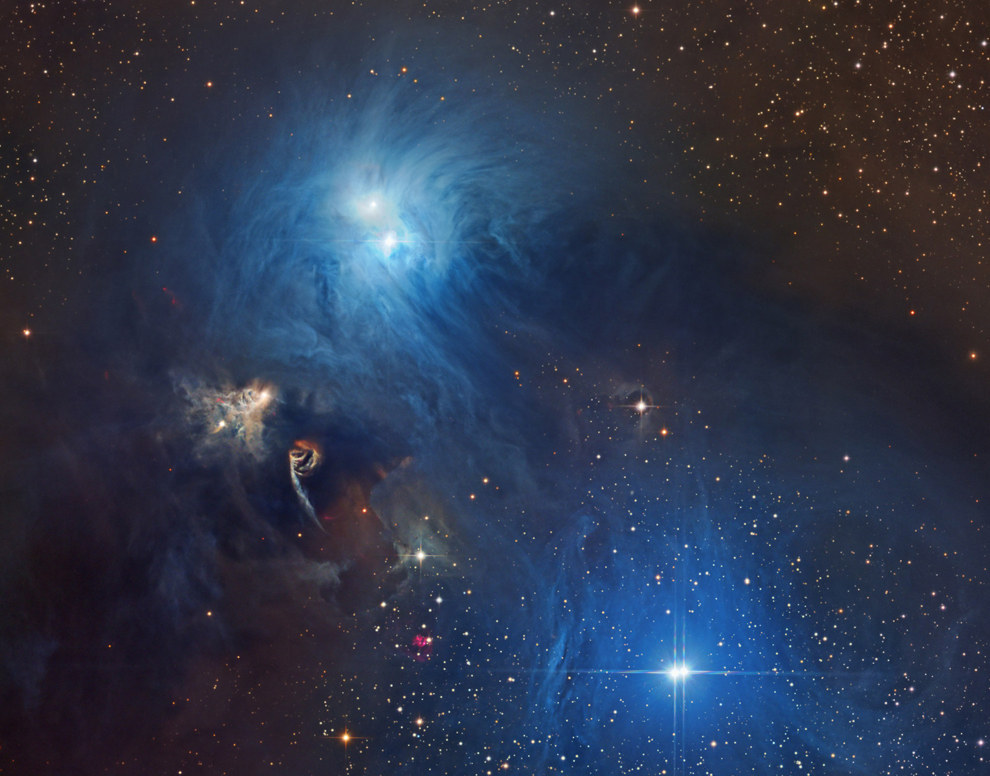 Want a news roundup like this in your inbox every weekday? Enter your email address to sign up now!
For the latest updates, download the BuzzFeed News app for iOS and Android now!