Here's Everything You Need To Know About The Republican Debate Without Trump
The Republican candidates for president faced off Thursday night — notably without frontrunner Donald Trump — in the last debate before the Iowa caucuses on Feb. 1.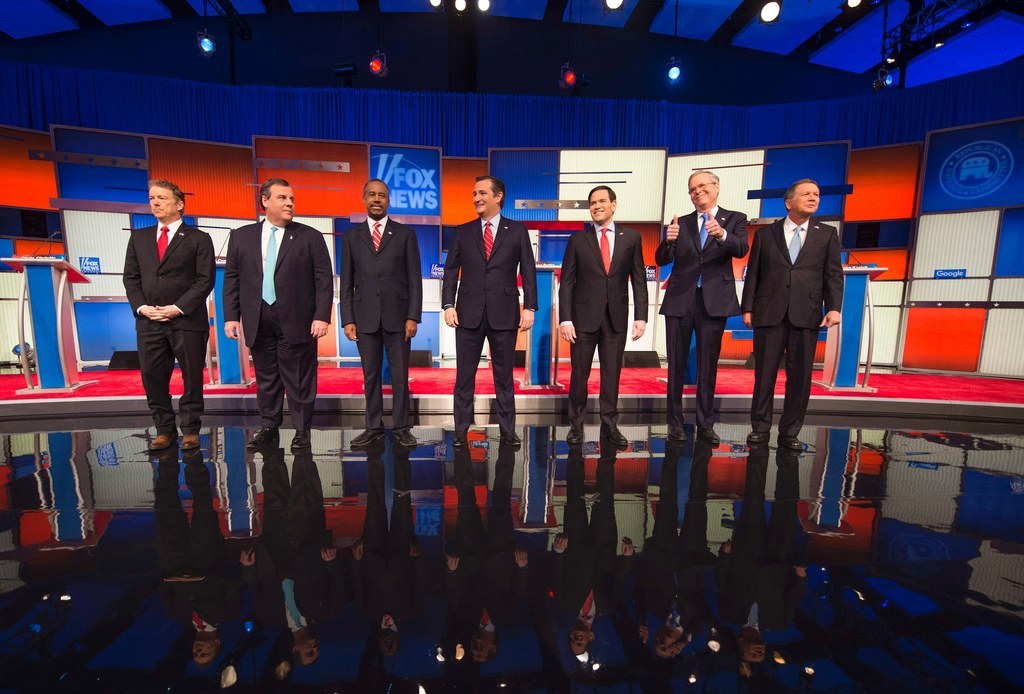 Here's what you need to know about tonight's Republican debate.
* The Republican candidates for president faced off Thursday night — notably without frontrunner Donald Trump — in the last debate before the Iowa caucuses, the first nominating contest of the season.
* Trump's absence from the debate — he held a rally instead — dominated the early portion of the evening.
* With Trump out of the picture, former Florida Gov. Jeb Bush, Texas Sen. Ted Cruz, Florida Sen. Marco Rubio and Kentucky Sen. Rand Paul put on solid performances. New Jersey Gov. Chris Christie and Ohio Gov. John Kasich didn't break through as much.
* The biggest exchanges — especially Rubio, Bush, and Cruz — came during a discussion on immigration.
* And the Fox News moderators were tough on the candidates throughout the evening — at one point showing montages of Cruz and Rubio's past statements on immigration — and asking them if their positions changed.
* Neurosurgeon Ben Carson also had some interesting answers. More on those below.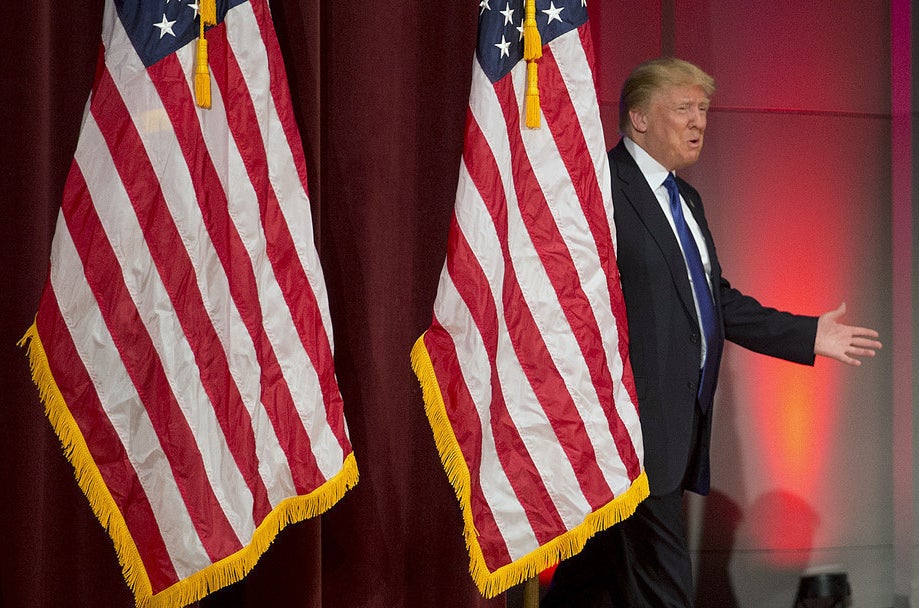 The first question — no surprise — was about Trump. Fox News moderator Megyn Kelly asked Cruz about what it says that the businessman didn't attend the event.
The sharpest exchanges of the evening came when the candidates were asked about immigration, starting a back-and-forth skirmish on whether they had ever supported a path to citizenship.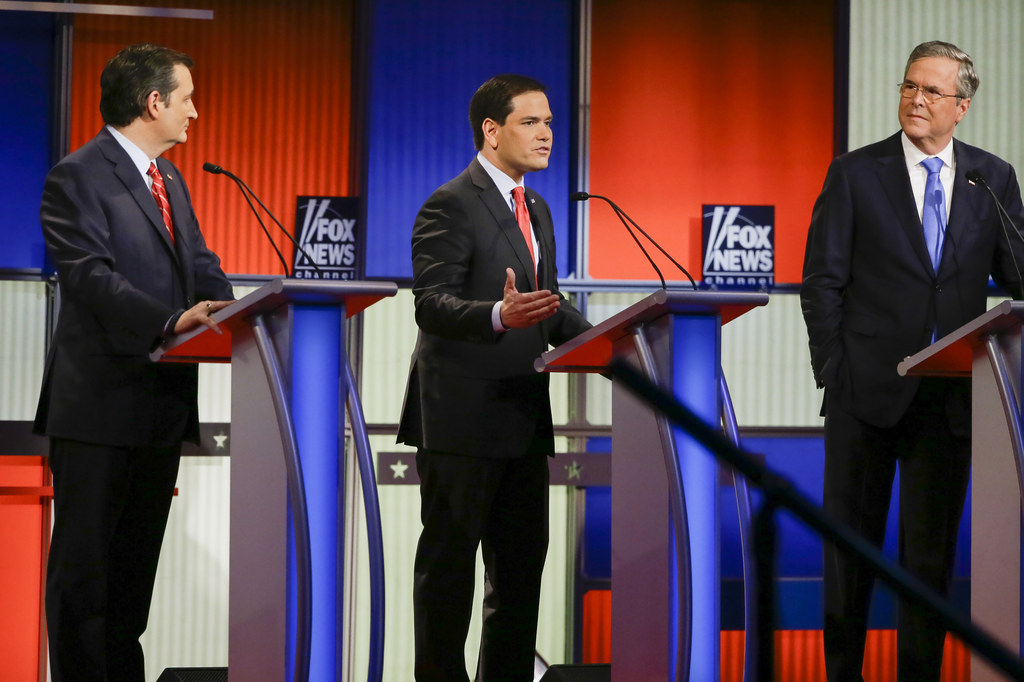 BuzzFeed News reporter Adrian Carrasquillo can sum that all up for you right here:
Here are the ~best~ applause lines and zingers of the evening:
* "Let me say I'm a maniac and everyone on this stage is stupid, fat, and ugly. And Ben, you're a terrible surgeon. Now that we've gotten the Donald Trump portion out of the way..." — Cruz
* "I kind of miss Donald Trump, he was a little teddy bear to me...Everyone else here was in the witness protection program when I went after him." —Bush
* "They're not going to turn into stockbrokers overnight or open up a chain of car washes." —Rubio on ISIS not going away.
* "You don't get 30 seconds to respond to me." — Moderator Chris Wallace to Cruz, one of several scuffles.
* "Now you want to Trump Trump on immigration." —Rubio to Cruz
* "Are we not allowed to choose who comes in, when they come in and how they come in? And that's not what's happening now." —Rubio on immigration
* "If you've got 10 people coming to your house and you know one of them is a terrorist, you're probably going to keep them all out." —Carson
And Christie spent most of the night hammering away at Hillary Clinton, so here's his one-liner:
And here's Rubio on where Democratic presidential candidate Bernie Sanders should run for election.
Cruz cried foul at the moderators' questions, accusing them of baiting the candidates on stage to attack him.
Bush used a question from YouTube personality Nabela Noor about hate crimes against Muslims to criticize and contrast himself with Trump.
"Mr. Trump believed that in reaction to people's fears that we should ban all Muslims," Bush said. "Well, that creates an environment that's toxic in our own country. Nabela is a rising entrepreneur. She wants to pursue the American dream. She's an American citizen. She should not feel uncomfortable about her citizenship. She's not the threat. The threat is Islamic terrorism."
Bush added, "I think it's important for us to be careful about the language we use, which is why I've been critical of Donald Trump. Disparaging women, disparaging hispanics, that's not a sign of strength. Making fun of disabled people. We're never going to win elections if we don't have a more broader unifying message."
Some people pointed out this tweet from Noor, indicating she was supporting Democratic canddiate Bernie Sanders for president. Noor did not immediately respond to a BuzzFeed News request for comment.
Rand Paul was asked early on if he made a mistake by not embracing his father, libertarian icon Ron Paul.
Paul responded, saying, "You know, I've always had a great deal of respect. There's probably no person I respect more in the country or in recent history than my father. I think he was probably the most honest man in politics that we've ever seen in a generation. And so in no way have I ever said that I don't embrace my father or love my father or appreciate everything that he has done for the country. I think what's interesting about where that liberty vote goes that my father brought to the Republican Party is, I don't think they're necessarily going to go for Ted."
And we'll just ride the rest of this post out with two Ben Carson answers.
Ben Carson on dealing with Russia: "Putin is a one-horse country."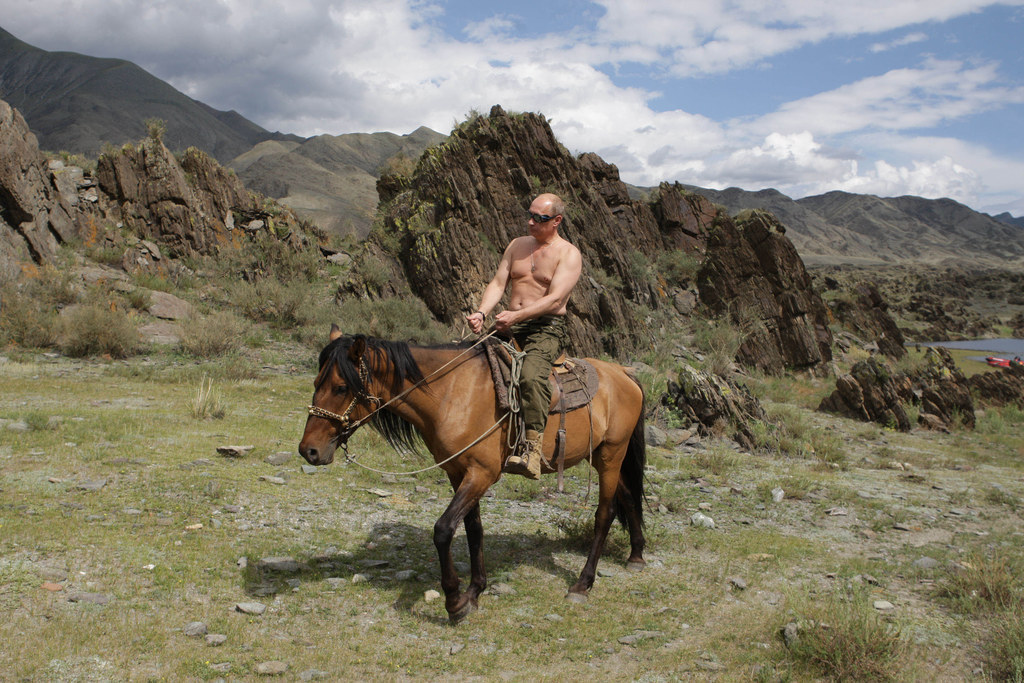 Question: I'd like to ask you a few questions about foreign policy broadly.

Dr. Carson, many experts believe Russian leader Vladimir Putin has greater ideas, bigger designs for the region beyond Russia's actions inside Ukraine. Fast forward to February 2017 and it is President Carson, and Russian uniformed commandos cross the Estonian border and they occupy a city in Estonia. Estonia, a member of NATO, essentially invokes Article IV, an attack on one is an attack on all. What do you do?

CARSON: Look, first of all, I recognize that Vladimir Putin is an opportunist and he's a bully, and we have to face him down. And I would -- first of all, face him down in that whole region, the whole Baltic region. I think we need to put in some armored brigades there. We only have one or two. We need much more than that. We need to be doing military exercises if not only Estonia but Latvia and Lithuania. They're terrified by the saber rattling. I think we ought to put in our missile defense system.

I think we ought to give Ukraine offensive weapons and I think we ought to fight them on the economic basis because Putin is a one- horse country: oil and energy. And we ought to fight them on that level.

We ought to be helping in terms of the technology for fracking, keeping the price low, quite frankly, because that's what's keeping him contained. So, yes, I'd absolutely would go in if he attacked. I think on Article IV of NATO, we would definitely protect all of our allies.
And then — and then! — Carson's final answer was a recital of the Preamble of the Constitution.
Here's more coverage from tonight's debate:
Here's some recent coverage of the GOP race from BuzzFeed News:
Reporting by Nicolas Medina Mora, Kyle Blaine, and Tom Namako