AM to DM, a brand new morning show from BuzzFeed News, is here!
Tune in live weekdays at 10AM ET on Twitter.
We'll be talking about what's happening on the internet in real time — from must-watch movies to WTF is happening in Washington.
Hosts Saeed Jones and Isaac Fitzgerald flip the classic morning show format on its head, and they'll be joined by newsmakers, viral Tweeters, celebrities, and politicians.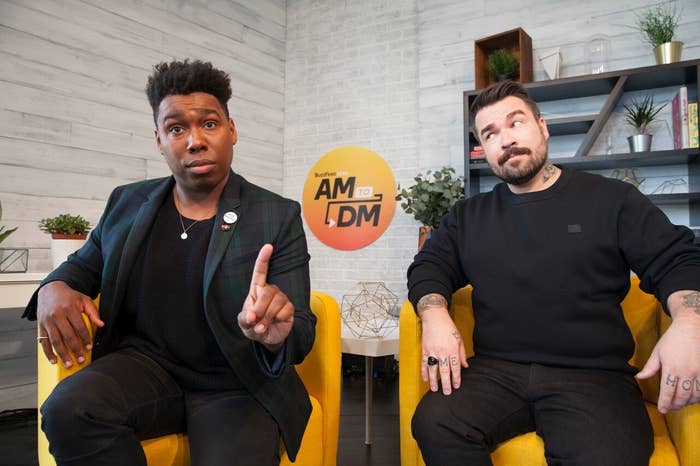 AM to DM will be prettyyy different from other morning shows.
If you've got your phone in hand — basically anywhere except behind the wheel — use the ~special~ hashtag #AM2DM to join the conversation.