TurboTax Falters At The Worst Possible Moment
"We're having problems."
The last day to file your federal income tax is April 15 — tomorrow.
A badly timed joke didn't help.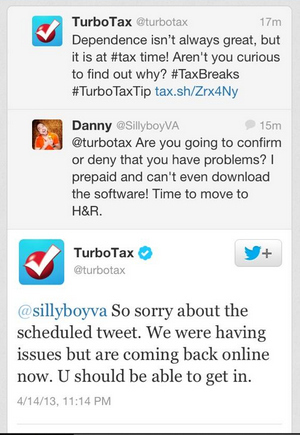 They seem to be having some problem with their Twitter feed too.
By late Sunday night, the company said its service was working again.
UPDATE: TurboTax has not tweeted since 12:25 a.m. on Monday, tax day.