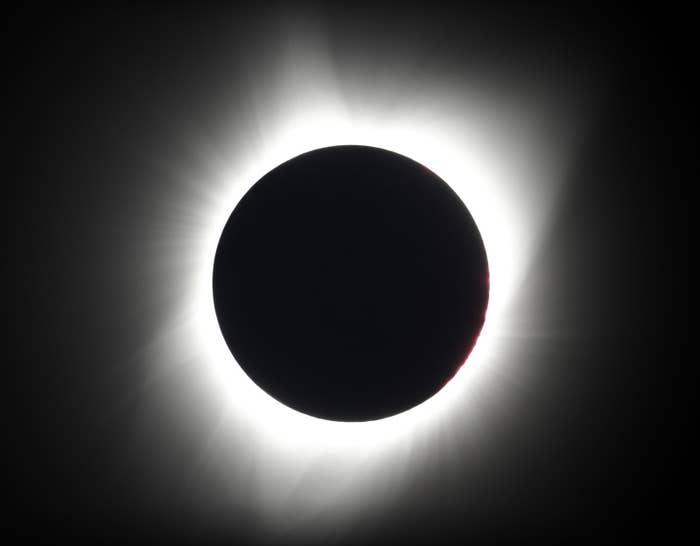 * Tens of millions of Americans from across the country watched an extremely rare sight — a total solar eclipse that ran from coast to coast, Oregon to South Carolina. The last time something like this happened was 1918.
* The moon blocked out the face of the sun during normal daylight hours, causing darkness and doing things like changing weather patterns, startling some animals, and just being very cool and creepy to us humans.
* A 70-mile-wide swath of land was in the "path of totality" — meaning that people there saw the moon fully block out the sun, called the umbra. The rest of the country saw the moon partially block it, called the penumbra.
* President Trump watched from the Truman Balcony. Other people watched from fields and campsites with eclipse glasses or with cereal boxes. Here you can look at people looking at the eclipse.
* Of course, some people said they looked right at the eclipse and hurt their eyes. Smdh. Trump also looked at it but appeared to be fine.
* This is a handy guide to everything you needed to know about the eclipse.
* BuzzFeed News was live from Oregon and Idaho. Check out our feed here and relive this great moment in ~nature~.
Now, real quick, what the heck just happened?
A lot of people enjoyed the eclipse! A lot of other people had eclipse fails, and looked at it without protective eyewear.
President Trump and first lady Melania Trump have viewed the eclipse on Truman Balcony of the White House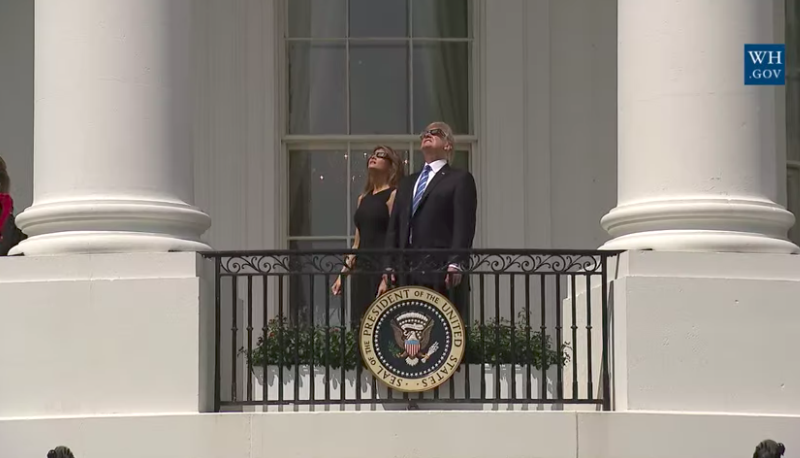 Trump's aides initially said he would watch the total eclipse.
But that wasn't right and they corrected. Sad!
NASA, of course, went all in. Their Sun and Moon Twitter accounts declared war on each other:
Then NASA unleashed the weather satellite footage:
This photographer used multiple exposures to get a unique view of the eclipse progression over the Gateway Arch in St. Louis. Wow: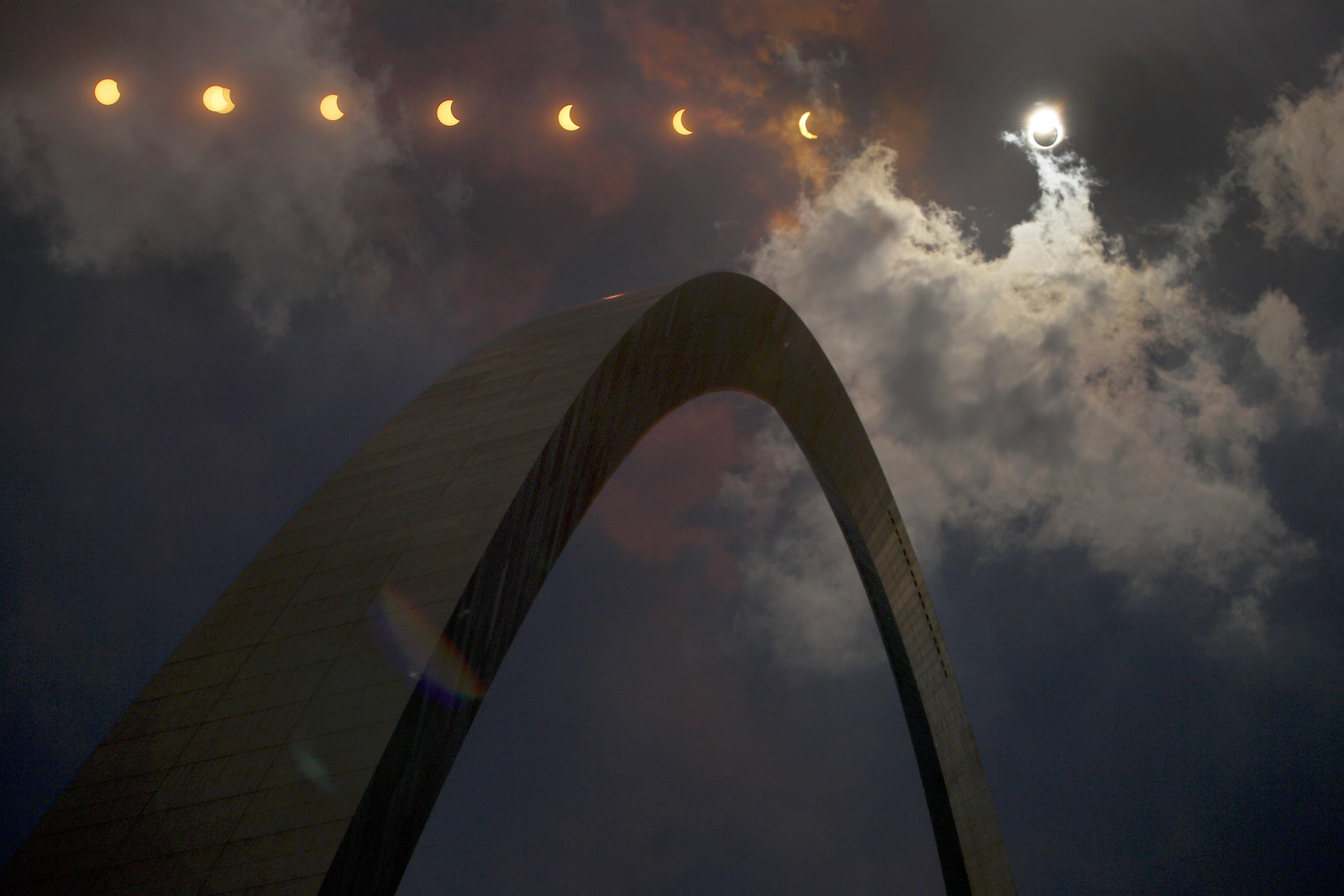 BuzzFeed News joined these adventurous scientists who used the eclipse to study the ultra-hot material that surrounds the sun in Idaho.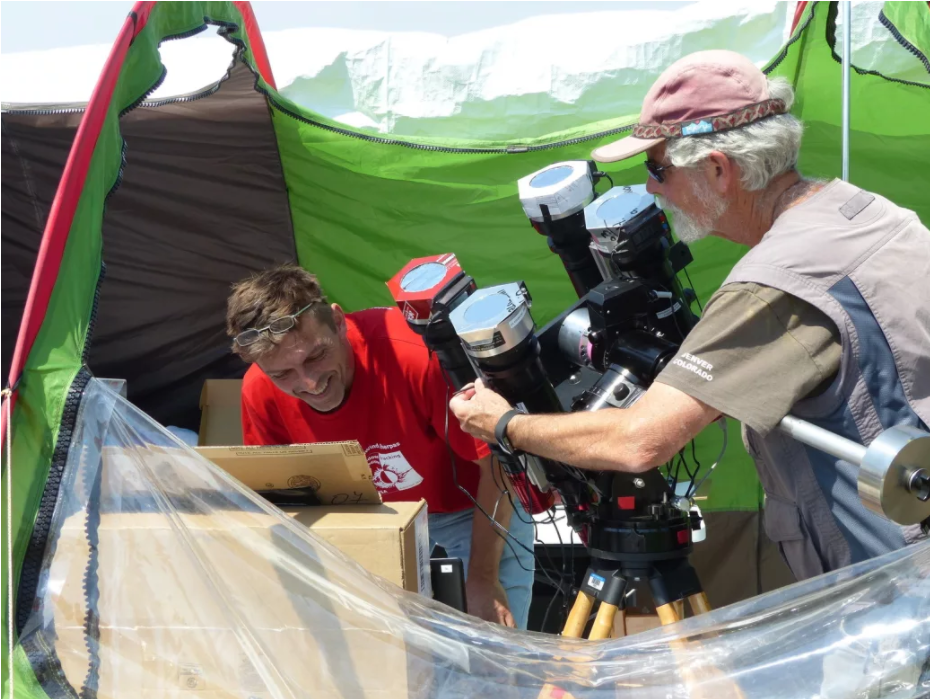 Some animals freak out during eclipses, poor things: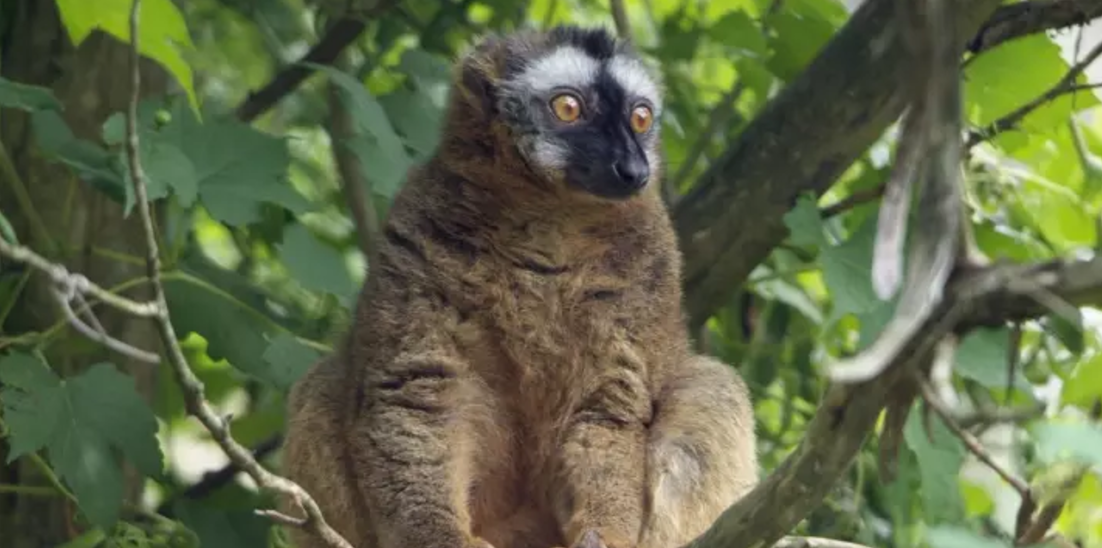 Overall, it was a great few hours people spent marveling at nature. And now, eclipse traffic!
Reporting by Nicole Nguyen in Oregon; Peter Aldhous in Idaho, Talal Ansari, and Azeen Ghorayshi in New York City; and Zahra Hirji and Dan Vergano in Washington, DC.