Trump Lashes Out After His Second Travel Ban Order Was Blocked By A Judge
When the president signed the first travel ban, it caused widespread chaos at airports around the nation. The rollout of Thursday's revised order, however, was also blocked hours before it could take effect.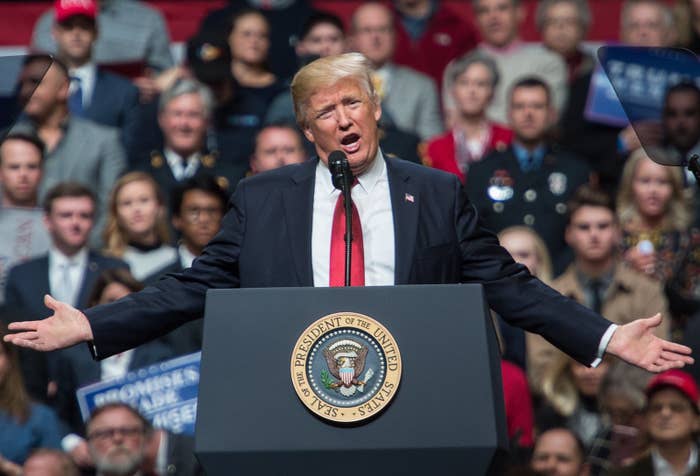 Here's what's happening:
President Trump's revised order banning travel from six Muslim-majority countries for three months and halting the refugee resettlement program for four months was to go into effect at 12:01 a.m. ET on Thursday.
Trump's original travel ban — which went into effect immediately after he signed it on Jan. 27 — caused widespread chaos at airports across the country and confusion about who, exactly, was not permitted to enter the US. That order, allegedly to protect the country from terrorists, was subsequently blocked by federal judges.
The new order was to cover people traveling from Sudan, Syria, Iran, Libya, Somalia, and Yemen and all refugees. For a full breakdown of the differences between the original and new order, read this.
However, on Wednesday evening, a federal judge in Hawaii blocked the revised order from taking effect, essentially maintaining the status quo. A federal judge in Maryland also blocked part of the order early on Thursday.
Trump lashed out at the court after the decision, calling it "unprecedented judicial overreach" and suggesting the ruling was made "for political reasons."
The Hawaii case included multiple legal challenges filed to stop the new ban. Read about the hearings that took place in courtrooms in Maryland, Washington State, and Hawaii on Wednesday here.
This map shows the countries of origin for the perpetrators or suspects involved in major terror attacks on US soil since 9/11.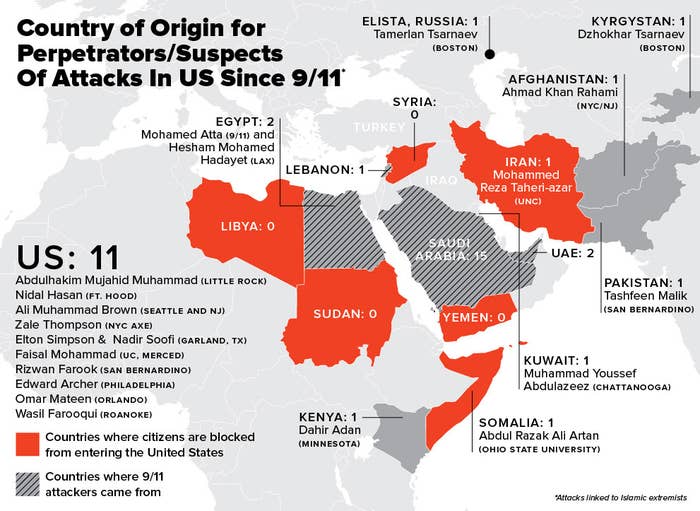 Updates
A federal court in Maryland also blocked Section 2 of Trump's executive order in the early hours of Thursday morning
Trump calls travel ban ruling "unprecedented judicial overreach" during Tennessee rally