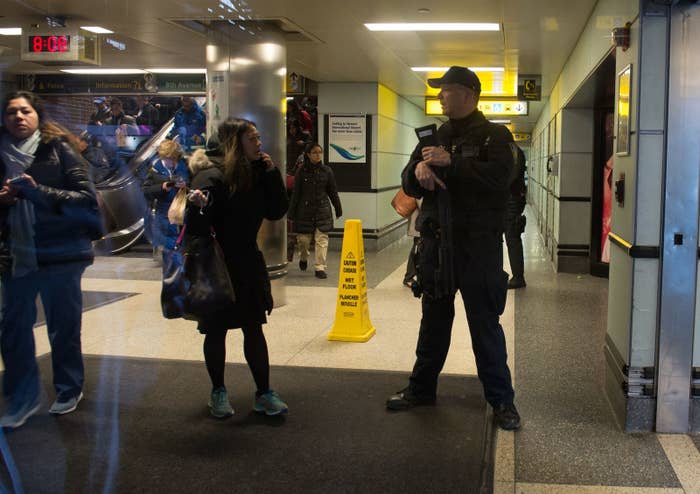 A Bangladeshi immigrant was arrested Monday morning after detonating a pipe bomb strapped to his body in a busy corridor of New York City's subway system, injuring himself and three other people in what officials have called a terror attack.
The suspect, a 27-year-old who lives in Brooklyn identified as Akayed Ullah, detonated the device shortly after 7:20 a.m. in an underground walkway along 42nd Street between 7th and 8th Avenues near Times Square, according to the NYPD.

He was later charged with criminal possession of a weapon, supporting an act of terrorism, and making a terroristic threat.
Little was said in the aftermath of the bombing about Ullah's motives, but multiple media organizations, including the New York Times and NBC, reported that he told investigators he intended to avenge the deaths of Muslims around the world in the name of ISIS. He reportedly picked the corridor because of its Christmas holiday posters.
Police Commissioner James O'Neill told reporters that the bomb was a "low-tech explosive device," but did not elaborate.
However, investigators told the Associated Press that the bomb, attached to Ullah with "Velcro and plastic ties," was ignited with a Christmas light, matches, and a 9-volt battery.
The short pipe was packed with explosive powder, but malfunctioned and was not powerful enough to turn the pipe into deadly shrapnel, the officials added.
Ullah was taken into custody after sustaining "serious" lacerations on his hands and abdomen. He was treated at Bellevue Hospital and taken into police custody.
Three other people suffered minor injuries "that are consistent with being in the area of the explosion — that is, ringing in the ears and headaches," New York Fire Commissioner Daniel Nigro said.
The incident is being treated as an "attempted terrorist attack," New York Mayor Bill de Blasio said, praising the emergency response. New York Gov. Andrew Cuomo said the attack was "in many ways one of our worst nightmares," but that "the reality turns out better than the initial expectation and fear." He also called on New Yorkers to continue their day as normal.
"We are not going to allow them to disrupt us," Cuomo said. "That's exactly what they want."
What We Know About The Attacker
Little is known about the suspect, Akayed Ullah, whose background is being investigated by the Joint Terrorism Task Force, O'Neill said. According to the Department of Homeland Security, Ullah was classified as a legal permanent resident from Bangladesh who benefited from "extended family chain migration" — a term that refers to family members who use a relative's US residency status to obtain green cards.
Officials in Bangladesh told the Associated Press on Wednesday that Ullah may have been influenced by an imprisoned radical preacher, Jasimuddin Rahmani, whose group has been linked to the murder of secular bloggers and academics. According to Monirul Islam, an official at the country's counterterrorism department, Ullah had asked his wife to read Rahmani's work. The couple had then discussed his preaching during Ullah's last visit to Bangladesh.
Ullah entered the US in 2011 after receiving a green card under the fourth family-based preference, according to a tweet from DHS press secretary Tyler Houlton. According to Houlton, the "chain" was started by one of Ullah's relative's who became a citizen after entering the US via the diversity visa lottery program.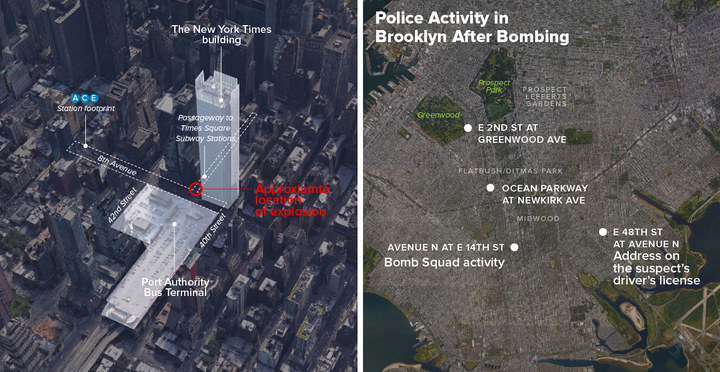 At a press briefing Monday, White House press secretary Sarah Huckabee Sanders called for an end to "chain migration," saying the attacker would not have been allowed into the US had President Trump's recommended immigration policies been in place when he entered the country in 2011. Sanders added that she wasn't "allowed" to say if the attacker was radicalized while in the US.

Trump also called for an end to chain migration Monday, in a statement that urged Congress to approve his proposals for bolstering border safety measures. "The terrible harm that this flawed system inflicts on America's security and economy has long been clear," Trump said.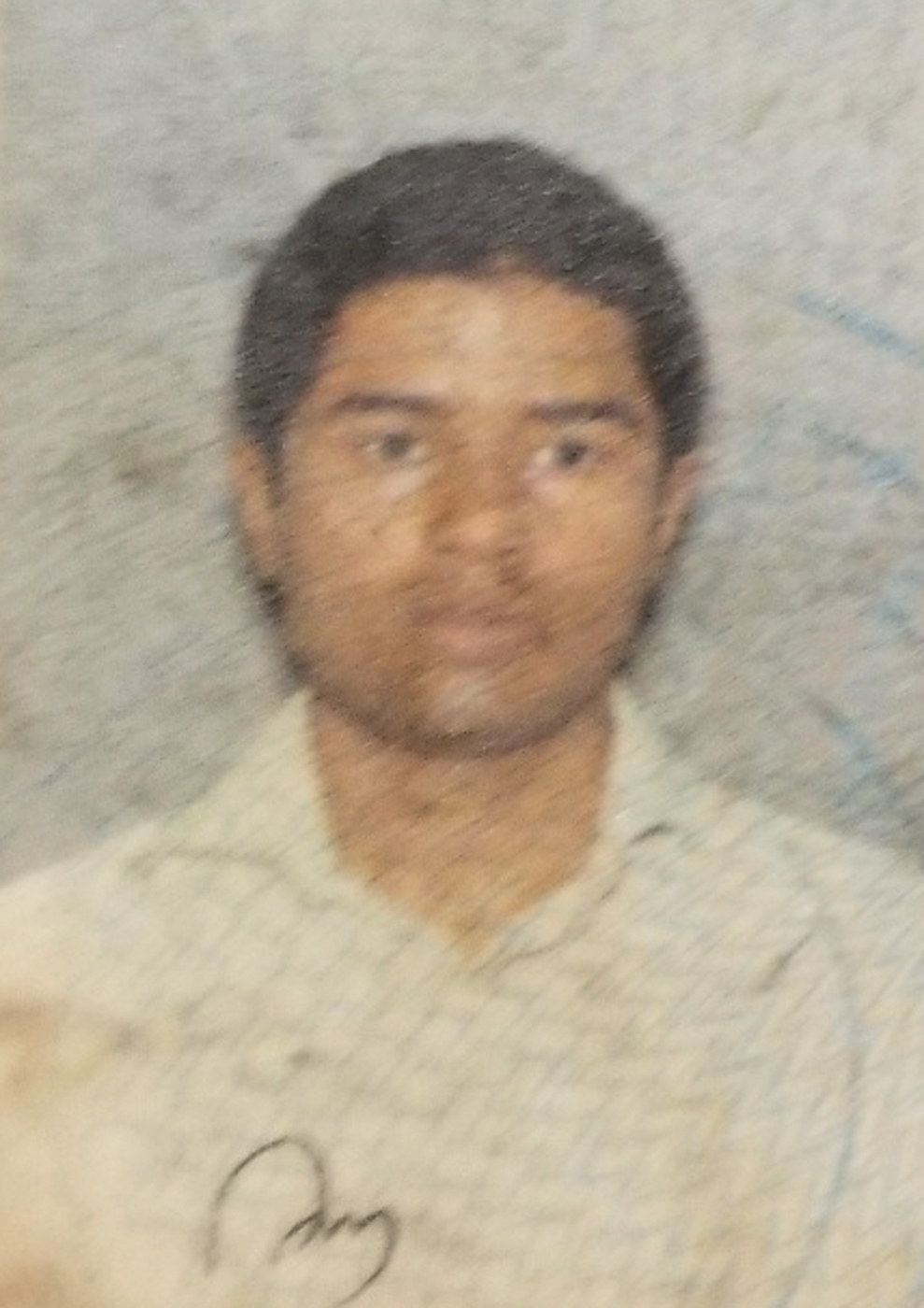 While more details on his motive had yet to be released, Cuomo said that Ullah "was annoyed, irritated, by our political position, or sympathetic to ISIS, etc." The governor also told MSNBC that Ullah looked up directions for how to make a bomb on the internet.

According to preliminary information, Ullah was also "working alone," the governor added.
The NYC Taxi and Limousine Commission confirmed to BuzzFeed News that a person of the same name held a for-hire vehicle driver's license, which covers black cars and delivery vehicles, between 2012 and 2015. Uber said that the company has no record of a driver by that name.

Arlene Jograj, a school teacher who lived near an address affiliated with Ullah, in Brooklyn's Windsor Terrace neighborhood, told reporters that she had seen him before and said hello "in passing." She added that her children played at the house where his family lived in a two-family residence with another Bangladeshi family.

"They're really nice people. I know his mom and stuff," Jograj said, adding that she had not seen Ullah in the neighborhood for a couple of months. When asked about the attack, she replied simply: "That's crazy."
Another one of Ullah's neighbors, Amani Hill, said she had seen him outside smoking cigarettes or "a little one-two joint." Hill described their relationship as more of a "hey-bye" situation, noting that the bombing suspect was "too quiet."
George Sciarrone, who lived right across the street from the residence associated with Ullah, also described him as a "basically kept to himself kind of guy" who didn't appear to have friends. Sciarrone added that though he felt bad for the Ullah's family — if they had no idea of his plans — he had no sympathy for the suspected bomber.
"To be honest, I wish he would have blew himself up and he was dead right now," Sciarrone said.
Another of Ullah's former neighbors, Hasan Alam, told BuzzFeed News that the family — which included Ullah, his mother, and his brother and sister-in-law — moved out about a year ago. He described the family as "very friendly," but said Ullah was "closed off."

Alam said he was worried about the repercussions the tight-knit Bangladeshi community in the area would face in the wake of the attack. "Now I'm worried about the safety of my own parents," he said. "They're religious... they also wear hijab. I don't know what kind of hate comes out of this."
The Attack
According to police, Ullah strapped the device to his body "with a combination of Velcro and zip ties." It appears he intended to detonate the device when he did, Cuomo said Monday, but added that although an "explosive chemical" in the bomb went off, it "did not have the desired effect of causing the pipe itself to shatter, which would have caused the more significant damage."
The incident was captured by the Metropolitan Transportation Authority's video system, whose footage circulated online.
Jack Collins, an undercover officer with the Port Authority Police Department (PAPD), was the first to confront the suspect after the bomb detonated in the underground corridor of the subway, authorities said. He, along with three other officers — Sean Gallagher, Anthony Manfredini, and Drew Preston — were hailed as heroes for taking down the suspect moments after the blast.
"These brave first responders and others who rushed to the scene are heroes," Sanders told reporters at the White House Monday. "On behalf of the president and a grateful nation, we would like to thank them and commend them for their bravery."
Bobby Egbert, a spokesperson for the Port Authority Police Benevolent Association, told BuzzFeed News that the suspect was reaching for his cell phone when he was on the ground.

"The officers at that point had to make a decision so no one else would be hurt and they decided at that point to take the person into custody," Egbert said. "There was a struggle with him, they had to keep him from reaching the cell phone, obviously they had no idea what he was going to do with the cell phone."
Collins was on his undercover beat of monitoring child trafficking at the Port Authority bus terminal, ABC7 News reported. The three other officers have a military background, according to CBS News.
A commuter, Keith Woodfin, said officers were patrolling normally when he walked into the second floor of the Port Authority bus station at around 7:20 a.m.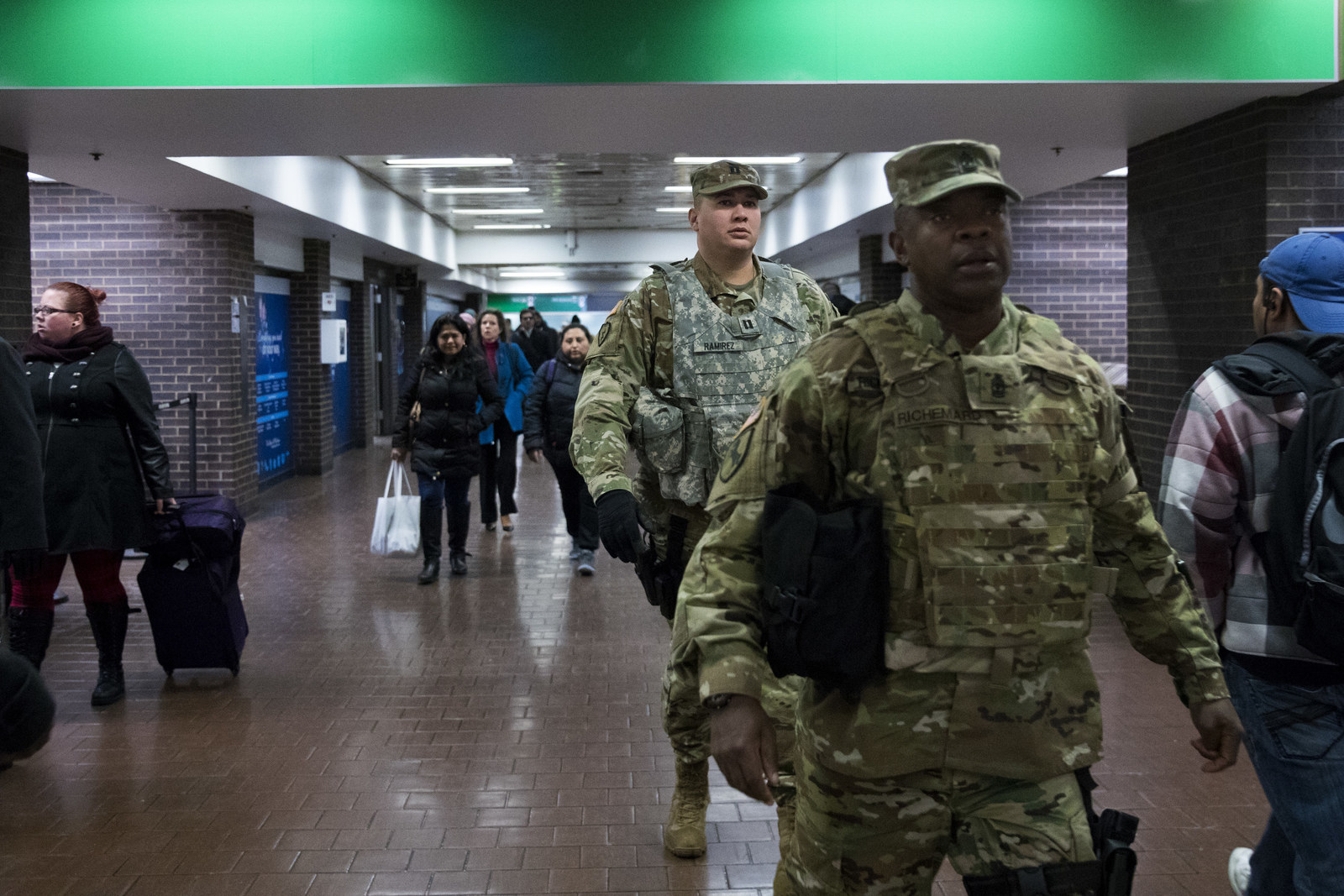 "They then got a radio call and ran down to the second floor shouting 'go, go, go!'" he told BuzzFeed News.
Woodfin said the officers ran toward 8th Avenue, while the crowd on the first floor of the station "parted like the Red Sea." He added that he didn't hear or smell anything, but that suddenly "all the sirens started."
"This was the first time I've ever seen them run like this in the Port Authority," he said of the reaction.
Another commuter, Rolan Mourin, who was getting off his usual bus at the station, and was heading downstairs when we heard the explosion. "People were then running from other directions towards us, shaken and [with] fear in their eyes," he told BuzzFeed News.
Mourin described the sound as a "loud pop [or] bang" and said he initially thought it had been a gunshot.
The Investigation
In the hours after the attack, police arrived at at least four different locations in Brooklyn. One address was listed on Ullah's driver's license, and it's unclear what his connection is to two of the other sites.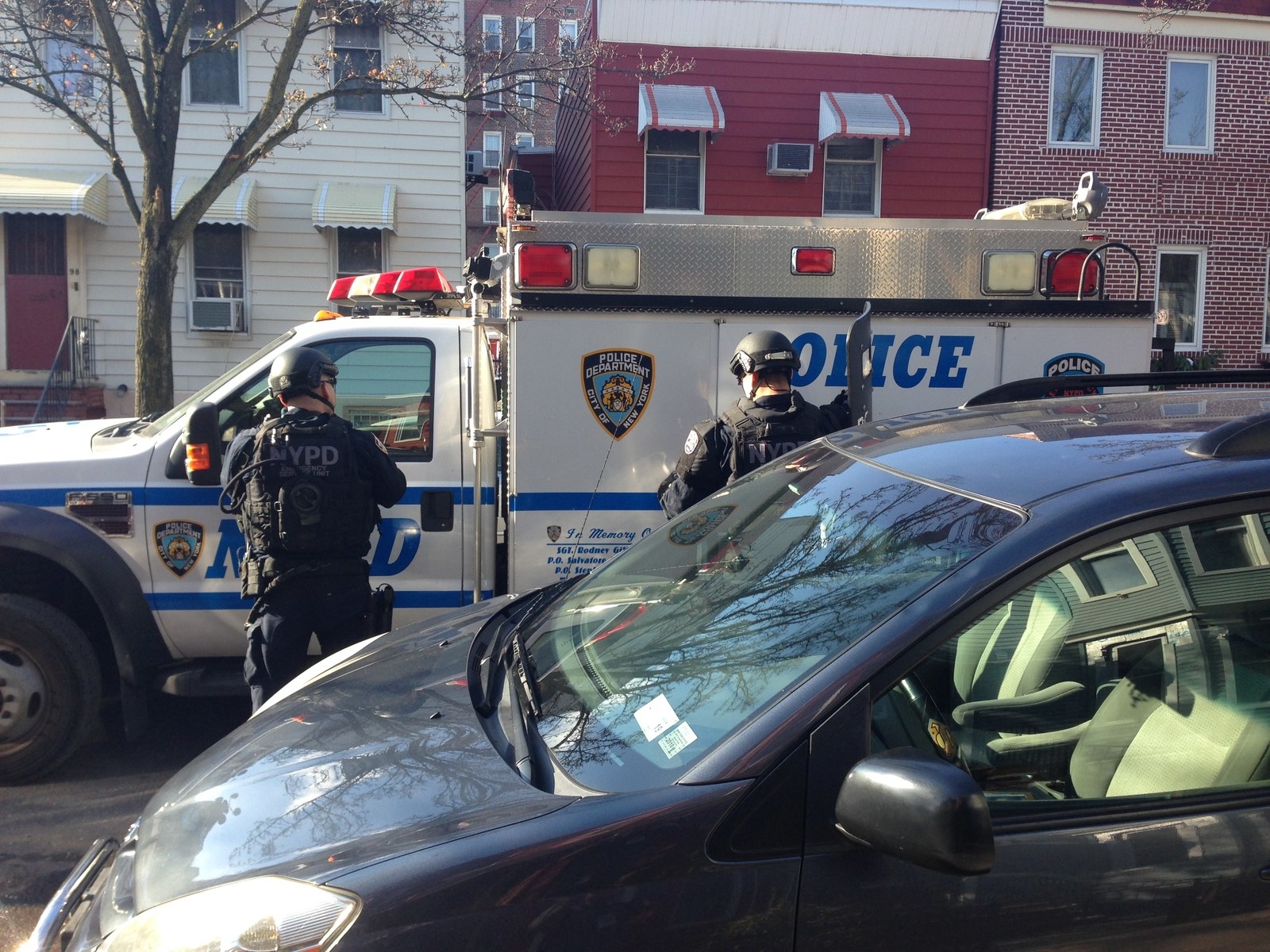 The fourth address was listed on a New Jersey electrical license believed to be held by someone affiliated with Ullah. Not long after NYPD officials arrived at that site, two officers told BuzzFeed News that they did not find anything at the residence.

A neighbor who lives across the street from the address — a house on 2nd Street where at least two Bangladeshi families live — said police arrived at the home around 9 a.m., knocked on the door, and spoke to everyone inside before letting them back in. It's unclear why police returned later in the afternoon.
Albert Fox Cahn, the legal director of New York chapter of the Council on American-Islamic Relations, or CAIR, read a statement on behalf of the family, saying they are "heartbroken by the violence that was targeted at our city today." However, he also blasted the tactics of investigators, claiming they interviewed minors without attorneys present.
"These are not the sorts of actions that we expect from our justice system," Cahn added.
Mike Hayes reported from Brooklyn; Mary Ann Georgantopoulos, Tasneem Nashrulla, and Talal Ansari reported from Manhattan; Ellie Hall reported from Washington, DC; Rose Troup Buchanan reported from London.