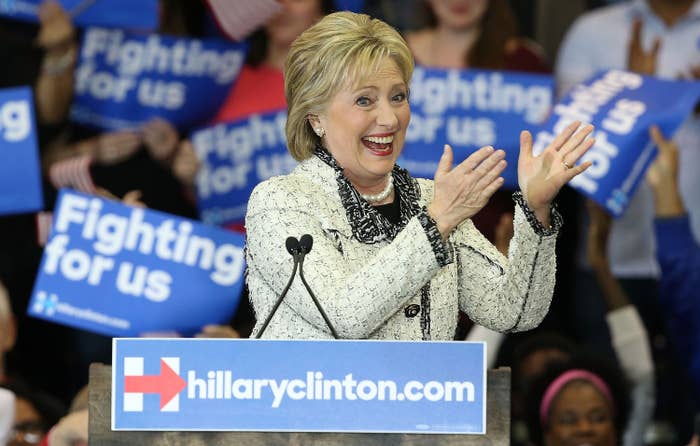 Here's What's Happening:
Hillary Clinton coasted to a victory in South Carolina on Saturday.
Here were the final results: Clinton won 73.5% of the vote, while Sanders garnered 26%. She won 39 delegates and he earned 14, according to official Associated Press results.
Polls leading up to Clinton's final victory showed the candidate was popular among black voters, who made up 60% of the voters who turned out on Saturday, according to early Associated Press exit polls.
This win for Clinton will help her further staunch Sanders's momentum. He won by a wide margin in New Hampshire, but Clinton came back and won in Nevada. After Saturday's primary they'll head to Super Tuesday, when 11 states vote.
Clinton and Sanders were effectively tied in terms of earned delegates heading into South Carolina — the number they win at primaries and caucuses. Clinton has a big lead in superdelegates, who can change who they are supporting. There are 59 delegates up for grabs in South Carolina.
At Least There Was A Bar At The Bernie Sanders South Carolina Watch Party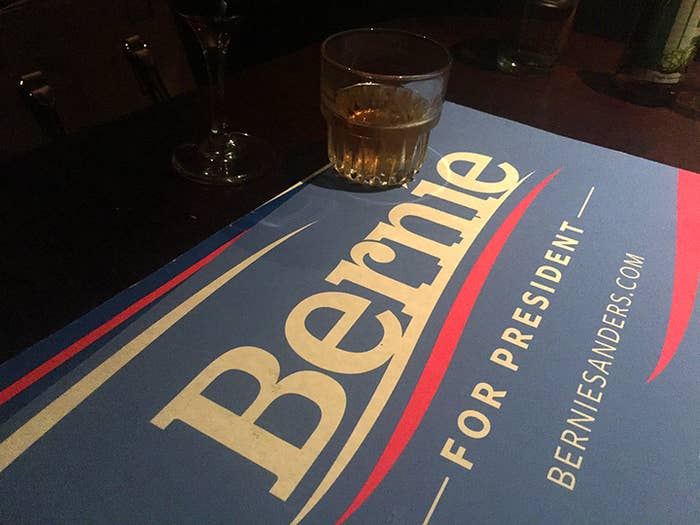 COLUMBIA, South Carolina — "I hate the fucking music."
Those words, from a Bernie supporter, rang just minutes after Hillary Clinton addressed her supporters a few blocks away. No one knew, exactly, what the music was. Or what had happened on Saturday.
Sanders' watch party, sans candidate, was held in the upstairs lounge of a restaurant and jazz bar called Pearlz on a well-populated strip downtown. The music was percussive, and yet sad — the handiwork of David Cosgrove, the campaign's scheduling and advance director for South Carolina.
For the crowd of about 85, the drinks were strong, at least. A bartender named Guy Lugenbeel, a Bernie supporter from Columbia, had no idea he would be working for an event. He found out on Facebook and came into work an hour earlier than scheduled after deejaying a rave until 6:15 in the morning. Then, he went to vote for Bernie.
"I just happened to work here and I saw it on Facebook and just hauled ass in here," Lugenbeel said. "Hey, we gotta go vote, it's time to shut it down." He was conflicted about the results.
"I don't know, man," he said. "The best thing we could have hoped for was, like, a small victory, which would have been a 30-point loss. A victory would have been a 20-point loss. Obviously it didn't seem to work that well."
— Darren Sands
South Carolina, What South Carolina? Bernie Focuses Totally On The Future In Minnesota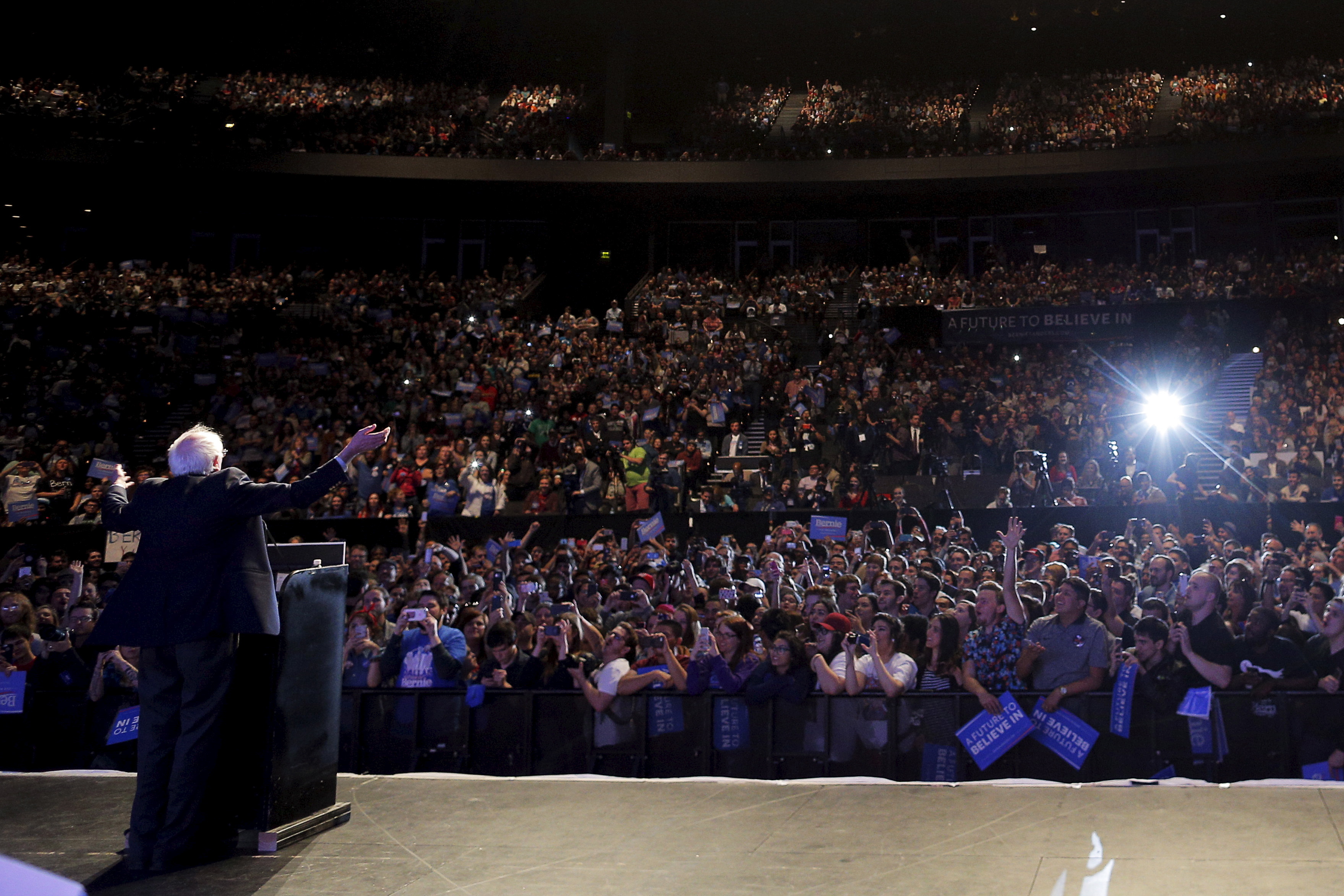 ROCHESTER, Minnesota — Bernie Sanders did not mention his defeat in South Carolina in his first campaign event following the end of that state's primary.
Speaking before a crowd of more than 2,500 in this southeast Minnesota city for 50 minutes, Sanders delivered a standard version of his current stump speech, featuring sharp jabs at Hillary Clinton over Wall Street speaking fees, her speech transcripts, and a vote for the Iraq War.
Sanders spent the day on Saturday outside South Carolina, campaigning at huge rallies in Texas and Minnesota, Super Tuesday states the Sanders campaign hopes will give him a large number of delegates next week.
"There's no way we are going to lose Minnesota," Sanders said to the cheering crowd. "I can see that. You are just too smart."
Just before the Rochester event began, Sanders addressed the South Carolina results in a brief statement to reporters on the tarmac outside his charter jet.
"On a given night, sometimes you win, sometimes you lose," Sanders said. "Tonight we lost."
He vowed to fight on through Super Tuesday.
–Evan McMorris-Santoro
Bernie Sanders: "Sometimes You Win, Sometimes You Lose"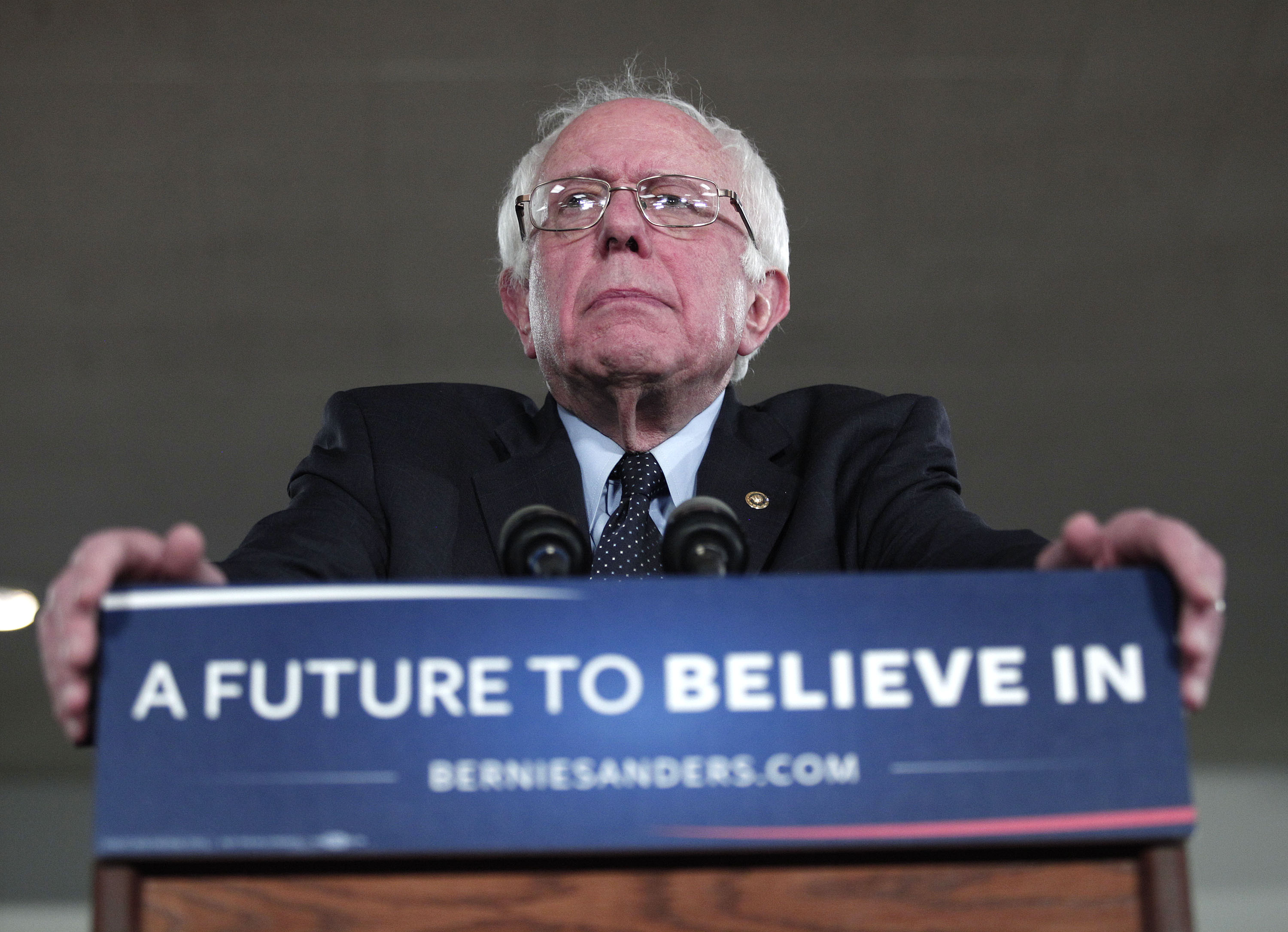 ROCHESTER, Minnesota — Bernie Sanders delivered brief remarks to his traveling press corps here Saturday night after touching down in his charter jet to news that his campaign had been soundly defeated by Hillary Clinton in South Carolina.
"On a given night, sometimes you win, sometimes you lose. Tonight we lost," Sanders said. "I congratulate Secretary Clinton on her very strong victory. Tuesday, over 800 delegates are at stake and we intend to win many, many of them. Thank you very much."
Sanders spent Saturday campaigning in Texas and Minnesota, two of the Super Tuesday states he hopes to do well in after the South Carolina loss.
–Evan McMorris-Santoro
State Party Chair: "We've Been Able To Put The South Carolina Democratic Party Back On The Map"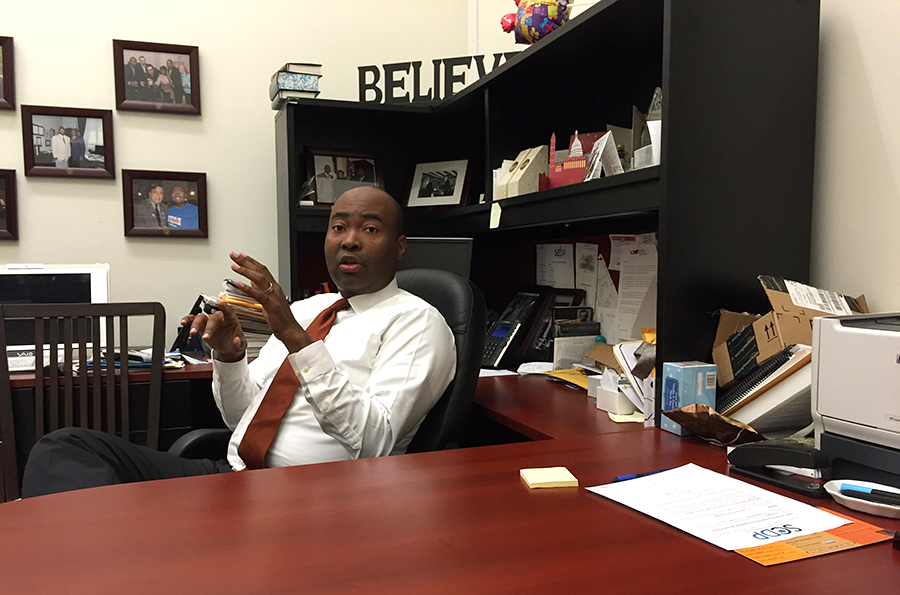 COLUMBIA, South Carolina — "Based on our performance as the first in the South primary, we've been able to put the South Carolina Democratic Party back on the map," said Jaime Harrison, the chairman of the South Carolina Democratic Party.
The office — loft-style — looks like the office of tech startup, and politically, the Democratic Party is just that. Harrison, 40, has been charged with the unenviable task of rebuilding the Democratic Party here and has emerged in the months leading up to the primary as its loyal, nonpartisan fresh face.
All was quiet at party headquarters Saturday afternoon: only he, executive director Jason Perkey, and a spectacularly coiffed intern named Bridge remained. As Clinton cruised to victory here, Harrison said he's proud of the work his team has gone getting out the vote, and making sure people know there was a primary. For all of his (very) apparent fatigue, he perked up while going over the party's 2015 political atlas, a 21-page memo full of data serving as a roadmap for Democrats to recruit candidates to run in each of the state's 46 counties — many of which are heavily conservative.
"Folks nationally have really taken notice of what we have been able to contribute to the party on a national scale," Harrison said. "And based on that I hope this gives us momentum going forward."
Much like Bernie Sanders, trounced by Clinton early Saturday night, Democrats are facing an uphill battle in South Carolina. Harrison said he hoped that the primary helps national Democrats get more invested with helping the state's party infrastructure, technical assistance with essential tools like polling, and an overall investment in the nuts-and-bolts of making the SCDP a force nationally.
Harrison is a collector of Democratic National Convention memorabilia with his name or likeness; he had plenty of items from Obama's momentous victory in South Carolina eight years ago.
He remained uncommitted throughout the primary, saying whoever the majority of Democrats elected was the candidate he'd be with.
But the seemingly ubiquitous "I voted" sticker was on the lapel of his jacket, too. –Darren Sands
Hillary Clinton Sweeps to Victory in South Carolina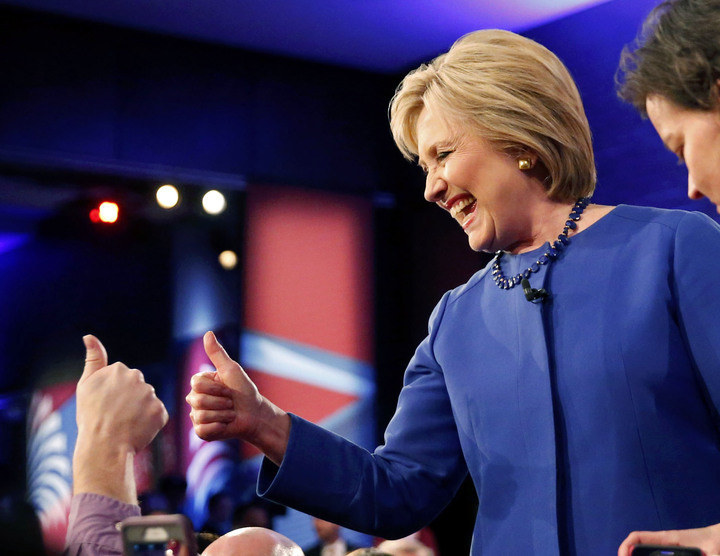 Hillary Clinton beat Bernie Sanders in a decisive win in South Carolina, a victory that underscores the candidate's strong support among black voters.
Polls leading up to Clinton's final victory showed the candidate was popular among black voters, who made up 60% of the voters who turned out on Saturday, according to early Associated Press exit polls.
This support played a central role in the theme of Clintons victory speech at her South Carolina headquarters, which focused on equality and calls for criminal justice and immigration reform.
"When we stand together there is no barrier too big to break," said Clinton to cheering crowds. "We can build ladders of opportunity and empowerment so every single American can have their chance to live up to his or her God-given potential and then, and only then, can America live up to its full potential too."
Clinton continued to say "systemic racism...still plays a significant role in determining who gets ahead in America and who gets left behind."
She called for a renewed investment in communities of color as well as criminal justice and immigration reforms "to guarantee opportunity, dignity and justice for every American."
In a more somber moment, Clinton paid tribute to five black mothers who lost children to violence and have publicly supported her campaign — Sabrina Fulton, Lucy McBath, Maria Hamilton, Gwen Carr, and Geneva Reed-Veal.
"They all lost children, which is almost unimaginable," she said. "Yet they have not been broken or embittered. Instead, they have channelled their sorrow into a strategy and their mourning into a movement. And they are reminding us of something deep and powerful in the American spirit."
With 99% of the precincts reporting as of 9:50 p.m. ET, Clinton bested Sanders by more than 47 points with 73.5% of the vote to 26% for Sanders.
South Carolina marks Clinton's second victory in a row leading up to Super Tuesday, where 11 states will vote for their party's presidential nominee. Six of the 11 states — Alabama, Arkansas, Georgia, Tennessee, Texas, Virginia — are in the South with major black voting blocs.
Clinton's sweep comes eight years after she lost South Carolina to Barack Obama in 2008 in a critical turning point in the election that launched the Illinois senator toward the party's presidential nominee.
But while voter turnout on Saturday was low compared to 2008's historic election season, Clinton's message about race relations played a significant role in earning her the support of black voters.
Eight in 10 of all Democratic primary voters on Saturday said race relations were important to their vote, according to the Associated Press. One third of all black primary voters said it was the most important issue to them.
Clinton was expected to win the state leading up to Saturday's primary. Bernie Sanders, who spent the day campaigning in Texas and Minnesota in preparation for Super Tuesday, congratulated Clinton.
"Let me be clear about one thing," Sanders said in a concession statement released shortly after Clinton's victory was announced. "This campaign is just the beginning."
"Our grassroots political revolution is growing state by state," he added. "And we won't stop now."
Clinton Promises To Carry Obama's Legacy, But Will That Excite Black Voters In November?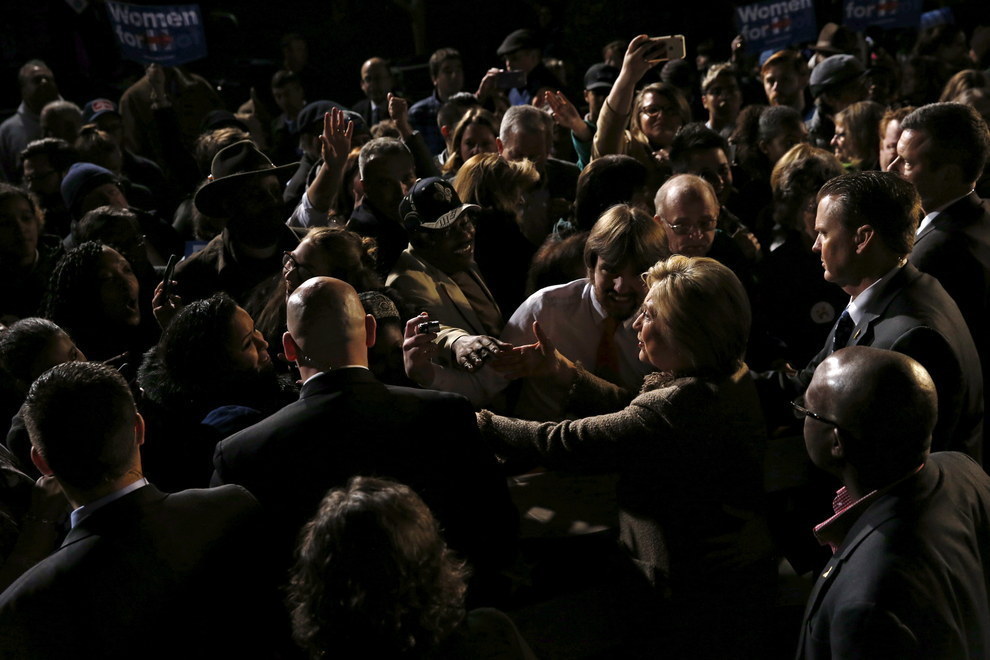 The political stage returns to South Carolina on Saturday where eight years ago black voters turned their back on Clinton for Obama who won the primary by 29 points launching him towards the presidential nomination.
Hillary Clinton this time around has gained the support of many black voters. But their votes may be motivated less by her ability to mobilize black voters than by their trust in her to continue Barack Obama's legacy.
Black voters in South Carolina tell BuzzFeed News reporter Darren Sands that their enthusiasm for Clinton pales in comparison to the excitement they had for Obama in 2008.
"Voting for Obama was about this—" said Barbara F. Pettett, 72, who voted for Clinton, patting her hand to signify her skin color. "It's just voting this time. It's voting for a Democrat."
Cornell Belcher, president of Brilliant Corners Research and who was part of the Obama polling team in 2008 and 2012, told Buzzfeed News these voters are "Obama voters. Not Democratic voters."
"Yes, they lean Democratic on almost all of the issues," he added. "But they were not turning out for Democrats, they turned out for Obama. And unless we build and cultivate that we are not a progressive majority."
Read more from Darren Sands' reporting in South Carolina here.
Meet Willie Wilson, The Other Name On The South Carolina Ballot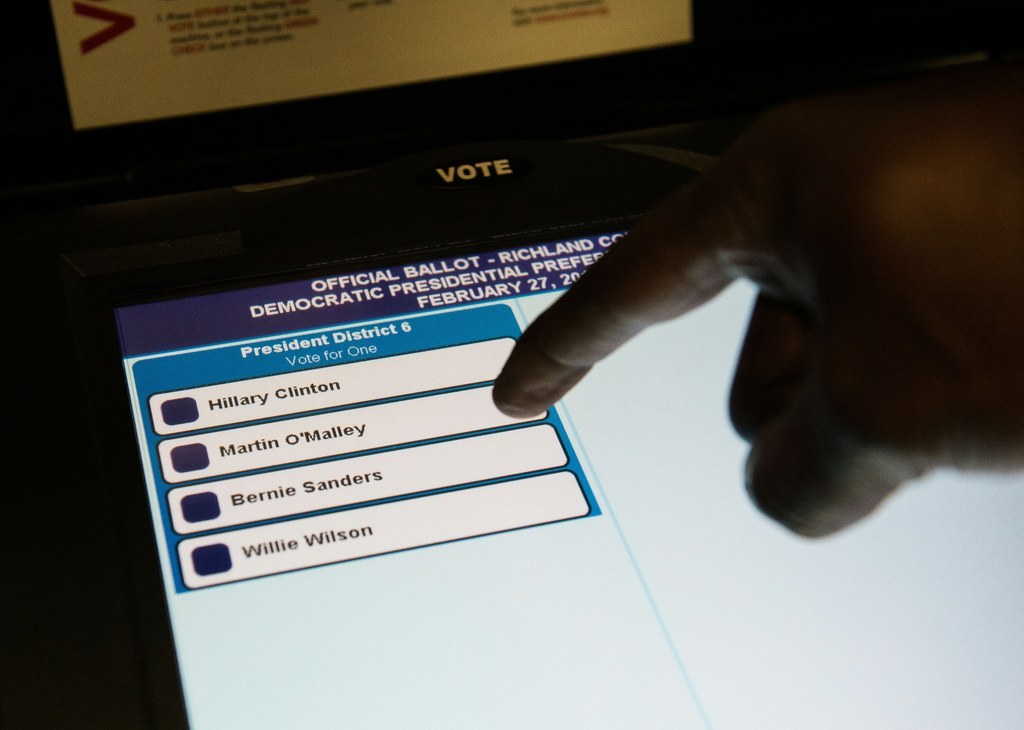 As South Carolina Democrats began voting Saturday, they were confronted with a ballot that contained four names: Hillary Clinton, Bernie Sanders, Martin O'Malley (whose name is still on the ballot despite him ending his campaign), and a candidate who hasn't been in any of the televised debates this season: Willie Wilson.
So just who is this fourth candidate?
A multi-millionaire businessman, Dr. Wilson got a taste for politics when he finished third in last year's Chicago mayoral race, receiving around 10.5% of the vote.
He is behind the nationally syndicated gospel TV show Singsation!, which went on the air in 1989, but began his business career owning a number of McDonald's restaurants in Chicago.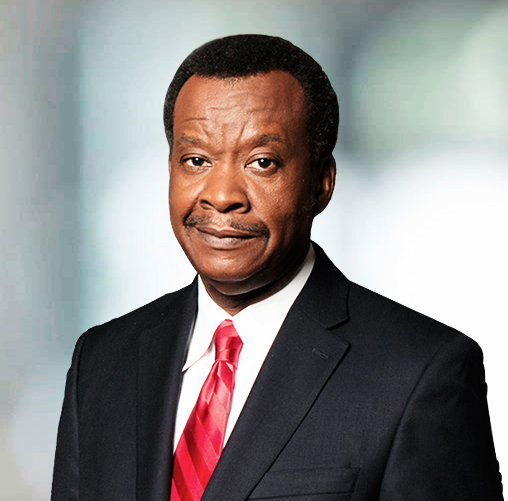 Wilson told the Morning News earlier this week he was confident he might win some delegates in South Carolina.
"The Republicans have diversity on their ticket, but the Democrats do not," Wilson said. "I think they're scared I would gain traction and take away some of their establishment delegates and votes that would normally go to someone like Hillary Clinton."
— David Mack
It's Crunch Time: South Carolina Voters Head To The Polls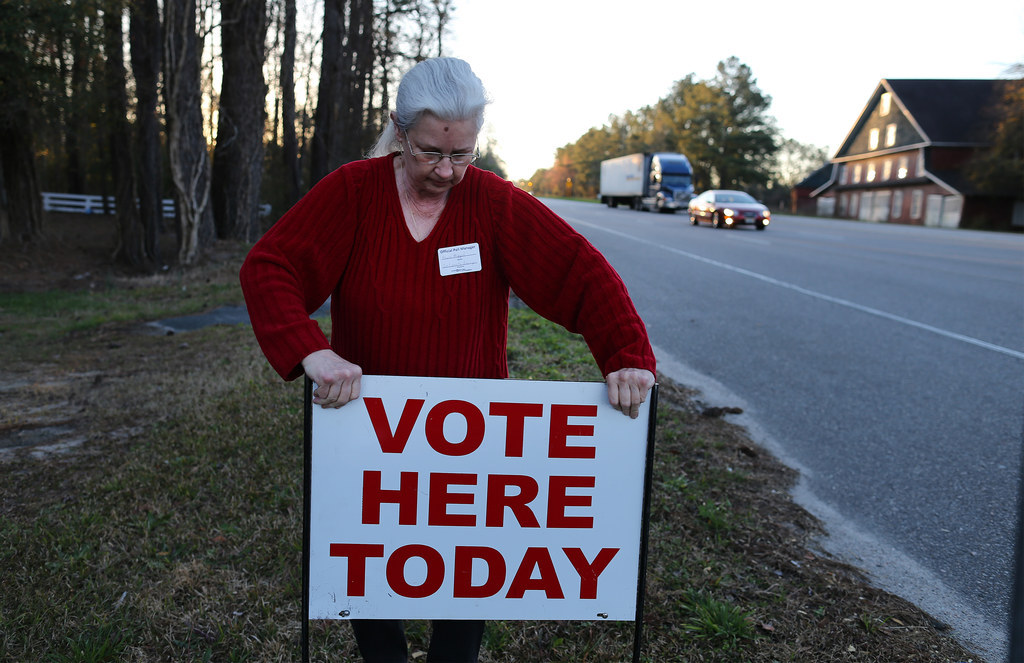 Democrats in South Carolina began heading to the polls early on Saturday morning to decide whether to nominate Hillary Clinton or Bernie Sanders as the party's candidate for the presidency.
Polls opened at 7 a.m. ET and will close at 7 p.m. Results will be viewable online here.
Unlike other states, the poll in South Carolina is being run by state and county election officials, not the political parties, with voters casting a ballot on electronic machines.
Clinton's lead among black voters in the state is expected to deliver her an easy victory as she seeks to stop Sanders' surge in the polls.
Last weekend, Donald Trump handily won the Republican primary in the state. — David Mack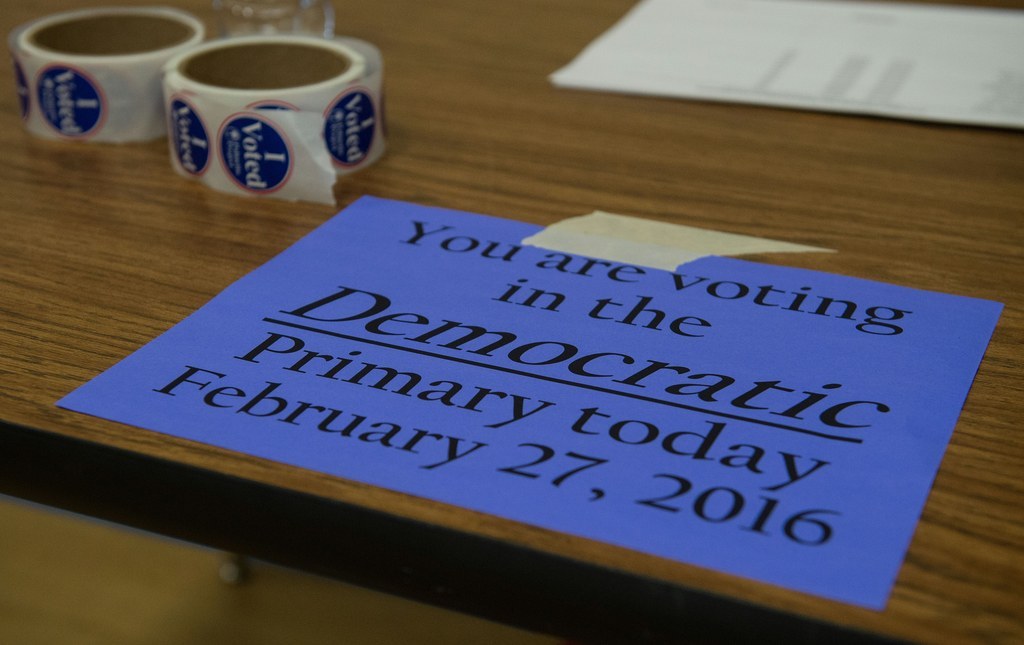 ICYMI: Kappa Alpha Psi Chapter At S.C. State Boycotts Clinton Event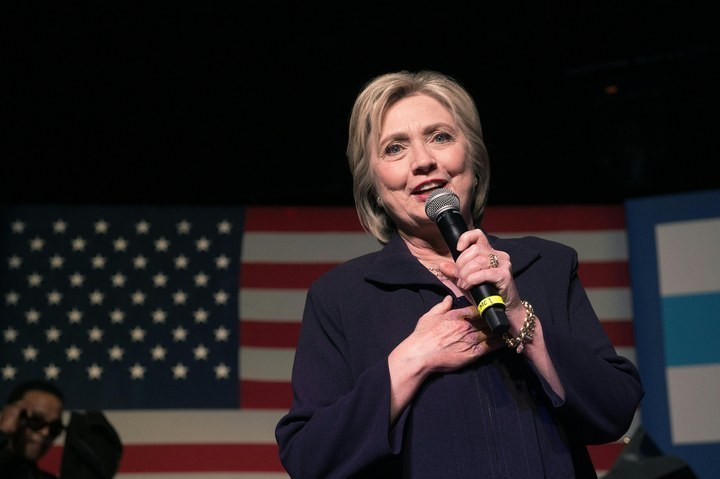 ORANGEBURG, South Carolina — Members of the South Carolina State's student chapter of Kappa Alpha Psi fraternity decided to boycott Hillary Clinton's rally, members of the organization told BuzzFeed News.
Both Clinton and Bernie Sanders have events in this college town on Friday. Sanders' event is at nearby Claflin University. The schools, the campaigns, and the student volunteers are trying to drum up support for each event — though many students were already on their way to Charlotte for the CIAA mens basketball tournament, an annual popular weekend destination in February.
"They wanted us to come out and stroll [or dance], but I told them I didn't want to do it," said O'Connor, a senior from Prince George's County, Maryland, told BuzzFeed News. "Kappa Alpha Psi is not strolling. This is not the time or place to be strolling. That would just be taking away from the time people should be asking her questions."
— Darren Sands
What If Bernie Had Gotten To South Carolina Earlier, Supporters Ask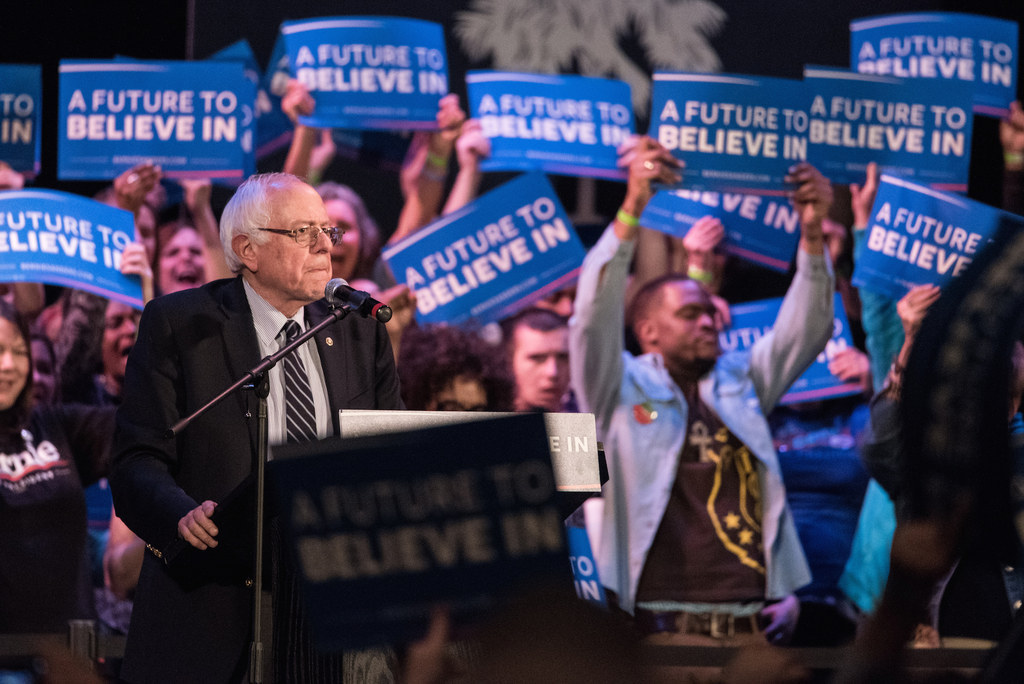 ORANGEBURG, South Carolina — Two surrogates with Sanders said they think Sanders would have benefitted by coming to South Carolina earlier and more often.
"The important thing to keep in mind is that Bernie doesn't have to win South Carolina to become president and Hillary Clinton does," said state Rep. Justin Bamberg, who once supported Clinton. "He started at 6% and he's grown substantially here. I wish he had more time because the gap would have been closed even more."
"Unfortunately, there are 50 states and every one of them is important."
BuzzFeed News was first to report that State Sen. Joe Neal had endorsed Sanders at the beginning of February. Even then, Neal was lamenting that time was not on his guy's side. "I hope he will close the gap and I'll be trying to help him do that as much as I can. It's late in the game and I recognize that," Neal said. "I wish he'd been here earlier."
—Darren Sands
Bernie's Black Supporters Ask Undecided Voters To Do Five Minutes Of Research
People working for Bernie Sanders and spreading his message to voters who know little about him have an ask: Do five minutes of research. On your phone. Right now.
Inside the campaign, the undecided black vote is broken down, informally, into two groups: young voters who are thought to be more open toward Sanders, and voters, many of them older, who are staunch defenders of Hillary Clinton.
"You approach them completely differently," a campaign official doing black outreach but who was not authorized to speak on behalf of the campaign, told BuzzFeed News.
—Darren Sands
The Only Strategy For Hillary Clinton Is To Scorch The Earth
If Hillary Clinton manages to beat Bernie Sanders, the early primaries have already revealed that there's only one strategy for the general election against a Republican, be it Donald Trump, Marco Rubio, or Ted Cruz: Scorch the earth.

There was a scenario, which looks more like a fantasy, in which Clinton was a movement. Women in their twenties, thirties, and forties would rally to her the way black Americans rallied to Obama; she would run on her own mantle of change.

In reality, nobody is that excited about Hillary Clinton, and young voters, women and men — the foot soldiers of any Democratic Party movement — aren't coming around. She lost a resounding 82% of voters under 30 in Nevada. Her campaign now rests on the hope that voters of color like her well enough, if nowhere near as much as they like Obama. And that means that when she faces a Republican, she will have to destroy him — something the people who will be doing the destroying acknowledged when I asked them earlier this month.
—Ben Smith
Five States Bernie Sanders Is Counting On For Super Tuesday
March 1 is the first Super Tuesday — when Democrats in 11 states will weigh in on the nomination fight between Bernie Sanders and Hillary Clinton.

Overall, it's a good map for Clinton. Even Sanders supporters agree that's true.

But Sanders sees a chance possibly to win five of the Super Tuesday states — Colorado, Massachusetts, Minnesota, Oklahoma, and Vermont.
—Evan McMorris-Santoro
Latino Group Defends Sanders Against Clinton Attacks Over Immigration Vote
Like clockwork, whenever Bernie Sanders gets hit for his vote against a 2007 immigration bill — which Hillary Clinton's campaign has cited in an attempt to make his immigration record an issue — Sanders begins by saying that LULAC, the League of United Latin American Citizens, opposed the legislation, too.

At the time the group said, "LULAC cannot support a bill that will separate families and lead to the exploitation of immigrant workers," pointing to, as Sanders has, guest worker provisions that it found to be morally wrong.

But LULAC eventually dropped its opposition to the filibuster of the bill, hoping, like other Latino and immigrant groups such as NCLR, that it could be improved in the House.

So how does the group feel about Sanders using them as a shield to protect himself from attacks on the vote? It turns out they're annoyed with Clinton for making Sanders' vote an issue.
—Evan McMorris-Santoro
How Clinton's Obama Veterans In Nevada Postponed A Political Revolution
Hillary Clinton won Nevada in a close but decisive win — the product of a 10-month organizing effort led by two Obama campaign veterans and 22 full-time staffers, one that entailed 1,100 one-on-one meetings with constituencies ranging from Latinos and Native Americans to rural Nevadans and veterans, all by last summer, and before Sanders had even hired a single staffer in the state.
—Adrian Carrasquillo