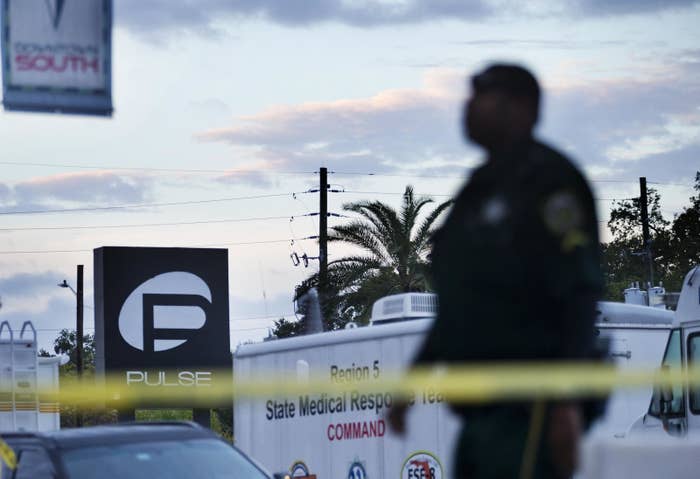 What We Know So Far:
At least 49 people were killed after a gunman stormed Pulse, a gay nightclub in Orlando, Florida, around 2 a.m. on June 12.
The shooter was Omar Mateen, a 29-year-old American who told 911 dispatchers he carried out the attack in the name of ISIS.
Authorities have said there is no evidence Mateen, who previously had been investigated twice by the FBI, was directed by a foreign group.
Mateen's father has implied his son rejected same-sex couples. The FBI is investigating reports that he was a regular at Pulse, and some men have come forward to say they recognized Mateen from previous nights there or from gay dating apps.
Mateen's wife, Noor, reportedly told the FBI she tried to talk him out of an attack. She is cooperating with authorities.
For BuzzFeed News's initial minute-to-minute coverage of the attack, check this post. For our comprehensive coverage of the Orlando shooting, see here.
911 call logs recount horror, chaos of Pulse attack
In the minutes after gunfire began, callers to 911 pleaded in whispers for help from their hiding places around the club.
They called from bathrooms, a dressing room, a closet, describing the gunshot wounds of those around them and the little they knew of the shooter.
"My caller is no longer responding, just an open line with moaning," a police dispatcher reported at 2:10 a.m.
Authorities on Tuesday released dispatch logs, showing the minute-by-minute response of police and firefighters to the June 12 massacre at Pulse nightclub. In the earliest calls, dispatchers could hear shots being fired. A father called 911 after hearing from his daughter, trapped inside the club. At 2:52 a.m., gunman Omar Mateen called 911 himself.
"[Subject says] that he is a terrorist," the log notes.
Over the next hours, dispatchers continued to relay the location and numbers of victims. Mateen told them he was strapped with bombs, and he threatened to attach vests to other people in the club.
At 5:02 a.m., a SWAT team breached the club. Forty-two people had been transported from inside.
FBI finds no evidence so far Mateen was gay
FBI investigators have not found any evidence so far to support claims the Orlando gunman was gay.
Government officials told the Associated Press the FBI has been looking into reports Omar Mateen had frequented the Pulse nightclub and used gay dating apps before the deadly rampage, but so far officials have not turned up any concrete information to corroborate the accounts.
Several survivors of the attack have said they previously saw Mateen at the Orlando club or engaged with him on apps like Grindr. And on Tuesday, a man identified as "Miguel" claimed in a televised interview he was Mateen's lover for two months. But investigators do not believe the man's account is credible, law enforcement sources told the Los Angeles Times.
Despite Mateen's pledge of allegiance to ISIS during the attack, the officials, who were not named, said the shooting did not appear to have been directed by a foreign terrorist group.
One of the first cops to respond to shooting speaks out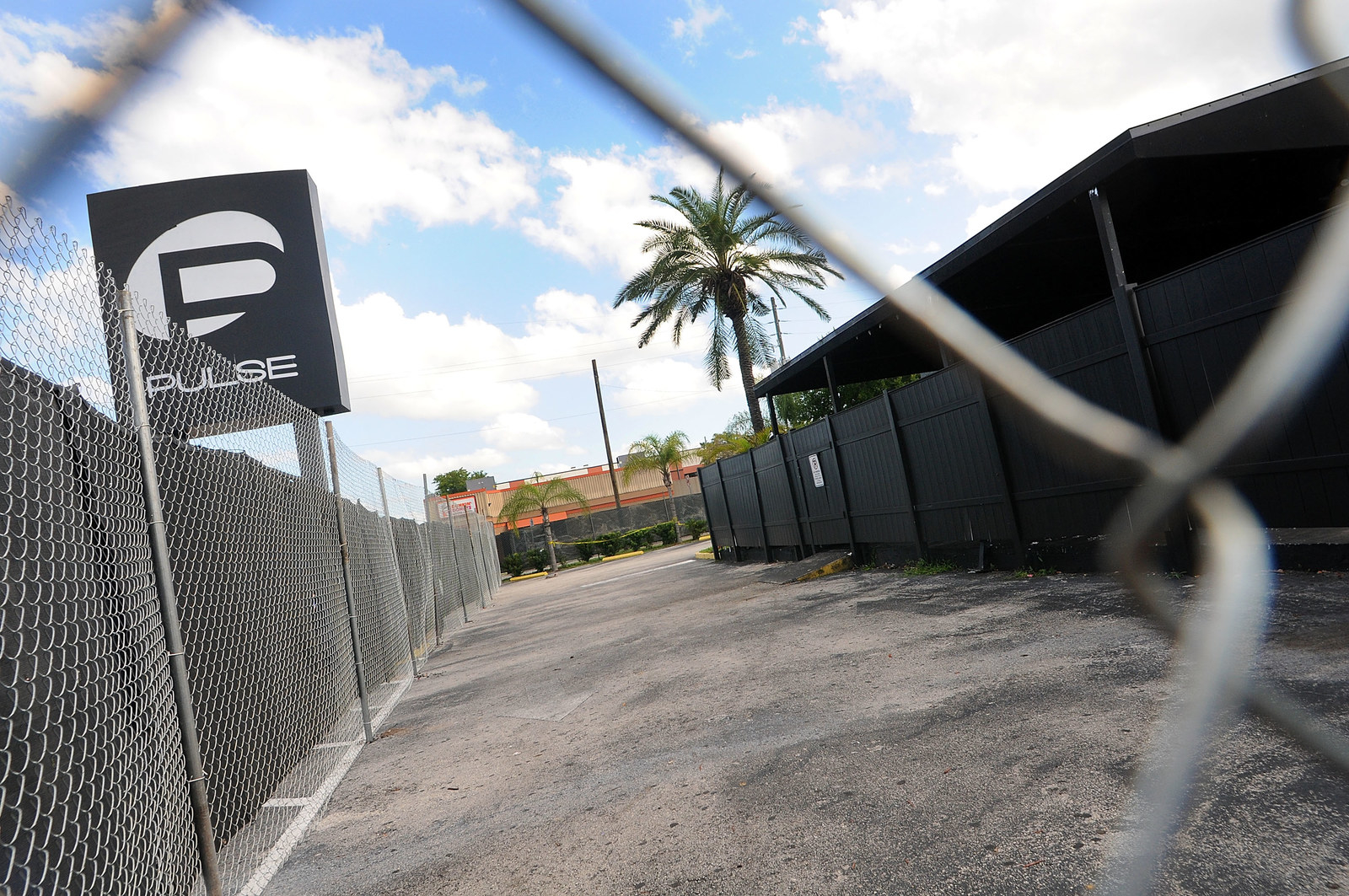 One of the first police officers to respond to the shooting inside Pulse on June 12 has detailed the chaos inside the club during the first few minutes of the attack.
Brandon Cornwell, a 25-year-old police officer in the Orlando neighborhood of Belle Isle, told the Orlando Sentinel newspaper it was difficult to ascertain where the gunman was inside the dimly lit club amid the sound of gunshots.
Conwell was one of five to six first responders who arrived at Pulse within minutes of the attacker opening fire, but Cornwell said he never fired his own weapon while inside the club.
He said he and his colleagues never actually saw the gunman, but did hear shots and screams in the club's bathrooms.
"He was actively shooting," Cornwell said. "I can't say if he was targeting us. But he was still shooting in that location where he was at. There were bullet holes in the wall, so he had shot through the wall. But I couldn't tell you if he was shooting at us."
He said they were ordered to wait for 15–20 minutes inside the club for SWAT team members to arrive.
"We just basically stayed there, waited for movement, and we just held our position until SWAT got there," Cornwell said. "Once SWAT got there they told us to retreat, that they'd take over because we were not really in tactical gear — we were just in our police uniforms."
— David Mack
Grindr tells BuzzFeed News it "does not comment on investigations"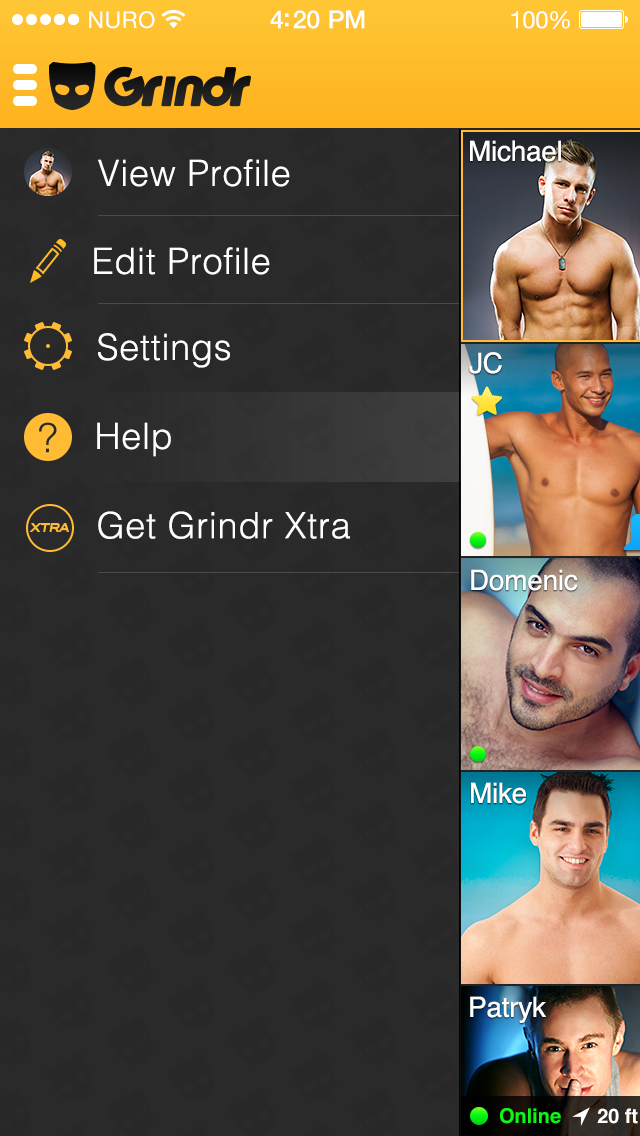 Grindr, the hookup and dating app for gay men, told BuzzFeed News it "does not comment on investigations."
Authorities are investigating reports from some men who have come forward to say they recognized Mateen from previous nights at Pulse nightclub or from gay dating apps, including Grindr.
When asked if it reached out to users who might have information about the shooting, a spokesperson said, "At this time, Grindr's focus is on honoring the victims and their families by drawing users' attention to resources where they can help and support the community."
— J. Lester Feder
From Orlando to NYC, queer Latino immigrants ask, "What's next?"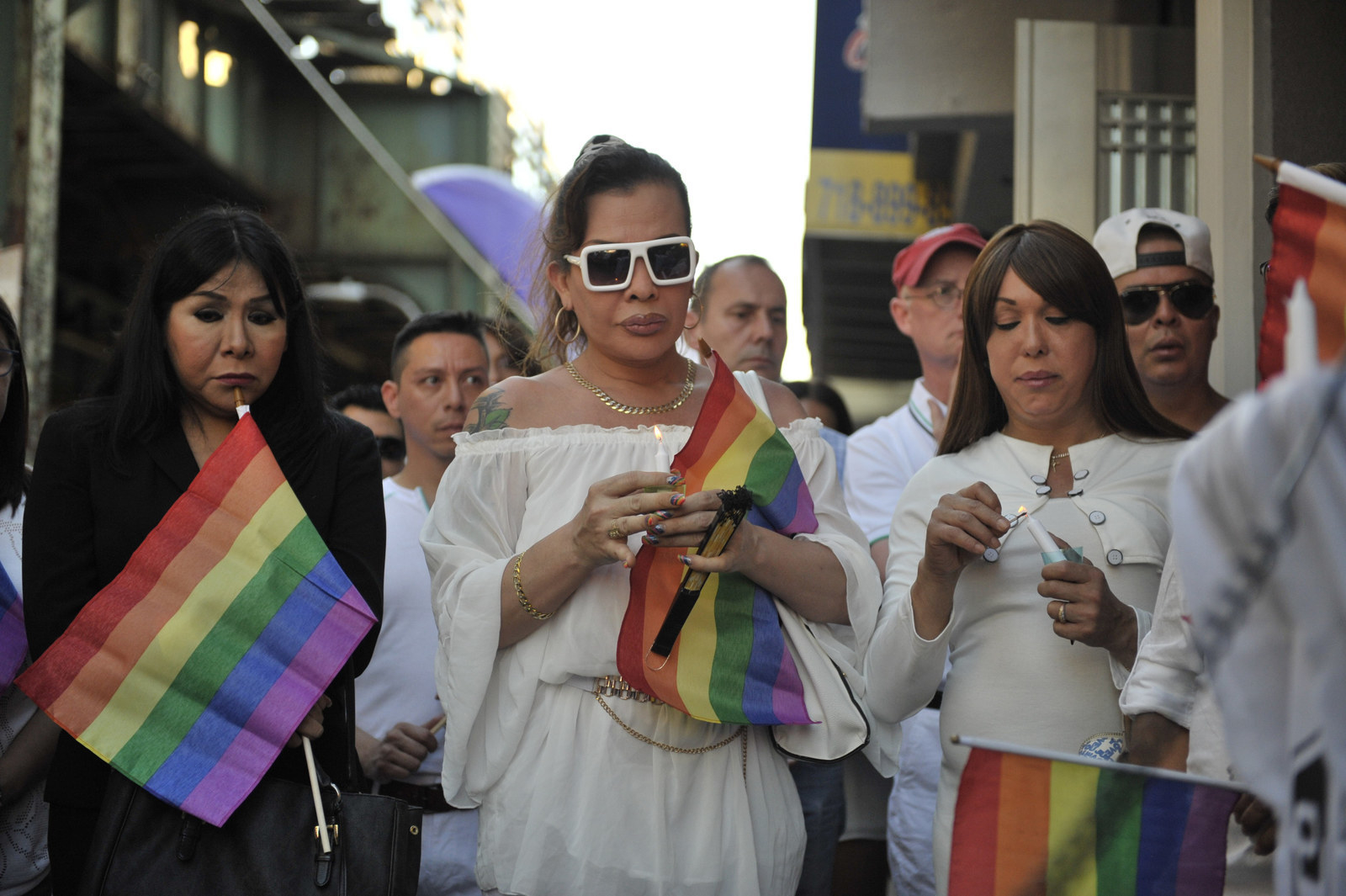 Across the country, LGBT communities are struggling with the aftermath and implications of the Orlando club shooting.
In Jackson Heights, in New York City's Queens borough, the queer Latino immigrant community is finding a way to organize.
Esther Wang traveled there for BuzzFeed News to meet with queer Latinos.
Former friend of Orlando shooter says he reported him to FBI for disturbing comments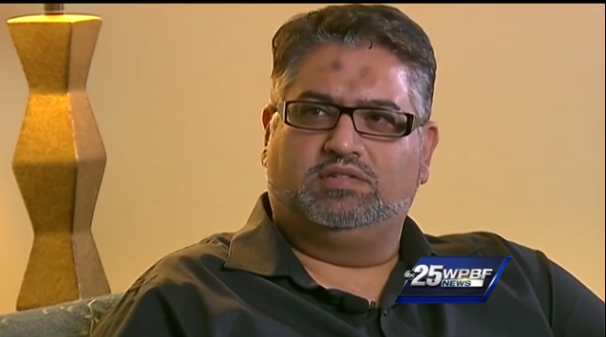 A former friend of the Orlando attacker says he called the FBI to report him for disturbing comments.
"He came across as a normal person," Mohammed Malik, who attended the same Fort Pierce mosque as Omar Mateen, told Florida station WPBF. "He was an introvert, but most of all our conversations were worship-related, nothing radical, nothing homophobic."
Malik said he first met Mateen in 2006. However, Malik says he became concerned when discussed watching videos of terrorist preacher Anwar al-Awlaki.
"My reaction to him was what he thought of the videos and he told me they were very powerful," Malik said.
Malik said he called the FBI to report the comments.
"I kept in contact with Omar and I kept my ears open for anything that may come up but nothing had come up," he said.
He said he was "very shocked and disturbed" to discover his former friend slaughtered 49 people at a gay nightclub.
"You think to yourself, 'What else could I have done to save a life?'
— David Mack
Orlando shooter buried in Florida, father says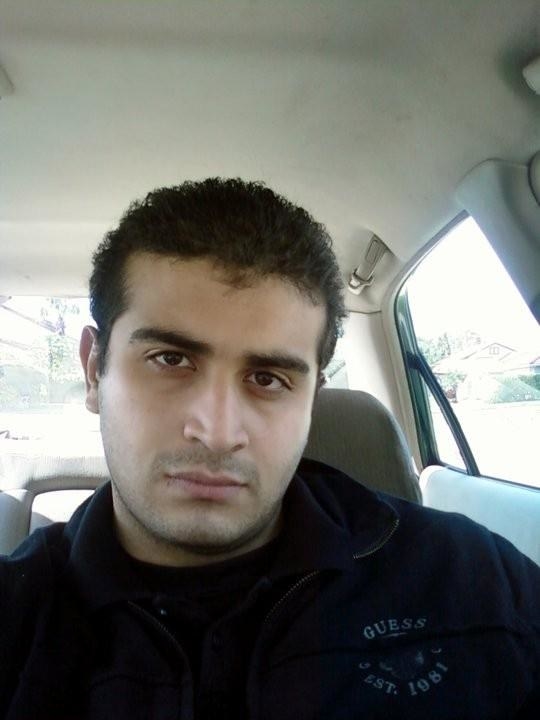 The father of Orlando nightclub attacker Omar Mateen said his son was buried at a Florida cemetery this week.
Seddique Mateen told Florida station WPBF 25 his 29-year-old son had an Islamic burial within 24 hours of his body being released by authorities.
The gunman lived in Port St. Lucie, Florida, but was born in New York.
His father did not say whether he attended the funeral.
— David Mack
Man claiming to be Omar Mateen's former lover says gunman wanted revenge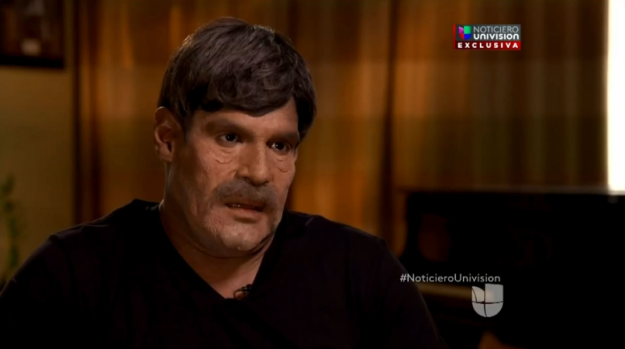 A man identified only as "Miguel" claimed in an interview Tuesday he was Omar Mateen's lover for two months, and that the gunman in the deadly Orlando shooting "had rage" against Puerto Ricans.
In an interview with Noticias Univision, the man told the Spanish-language newscast he had been questioned by the FBI, and gave agents information about when and where he met Mateen.
"We never took a picture together, but it wasn't because I didn't want to," he told Univision's Maria Elena Salinas. "One time we were in bed together and I took my phone to take a selfie and he grabbed my arm and told me not to do it because we weren't a couple."
Univision noted they have not been able to independently verify "Miguel's" story, but that the FBI did confirm officials have been questioning the man.
"I've spent about four days of hell because my phone won't stop ringing," he said about his contact with investigators.
The man, whose voice was disguised and appeared in a video interview with what appeared to be a mask and makeup, also said Mateen was attracted to Latinos but disliked Puerto Ricans.
In an accompanying article, Miguel reportedly told Salinas that Mateen didn't like Puerto Ricans because of an unprotected threesome he had with men he met at Pulse. One of the men, Mateen had told him, had HIV.
"He hated Puerto Rican gays because of the bad things they did to him," Miguel reportedly said.