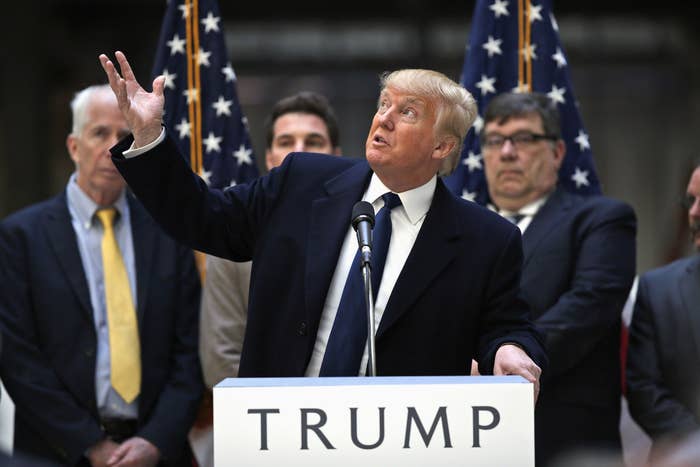 The presidential primaries head West:
Donald Trump and Hillary Clinton easily won the Arizona presidential primaries — the biggest voting contest of the night — solidifying their leads over rivals Ted Cruz and Bernie Sanders.
The wins allowed Trump and Clinton to maintain their dominance of earned delegates — the people who actually choose their party's nominee at the summer convention.
Bernie Sanders won Utah and Idaho's Democratic caucuses, taking a commanding lead over Clinton in early results. And Cruz beat Trump in Utah. Overall Tuesday's outcomes were largely expected.
With Arizona, Clinton picked up another win in a Latino-heavy state against Sanders. Cruz's win shows that Mormon voters favor him widely over Trump.
Voters went to the polls just hours after terror attacks rocked Belgium, bringing ISIS — which claimed responsibility for the blasts at an airport and subway station — and international terrorism to the fore. (Three Mormon missionaries from Utah were injured in the attacks.)
Clinton used her speech to assail Cruz and Trump's responses to the attacks — both called for more surveillance of Muslims — saying, "We see people running for President of the United States who are literally inciting bigotry." Sanders, in his address, said he would "crush" ISIS.
And Trump got into a spat with Ted Cruz for tweeting, then deleting, then tweeting again that he would "spill the beans" on his wife.
Here's the delegate situation as of 12:10 a.m. ET on Wednesday: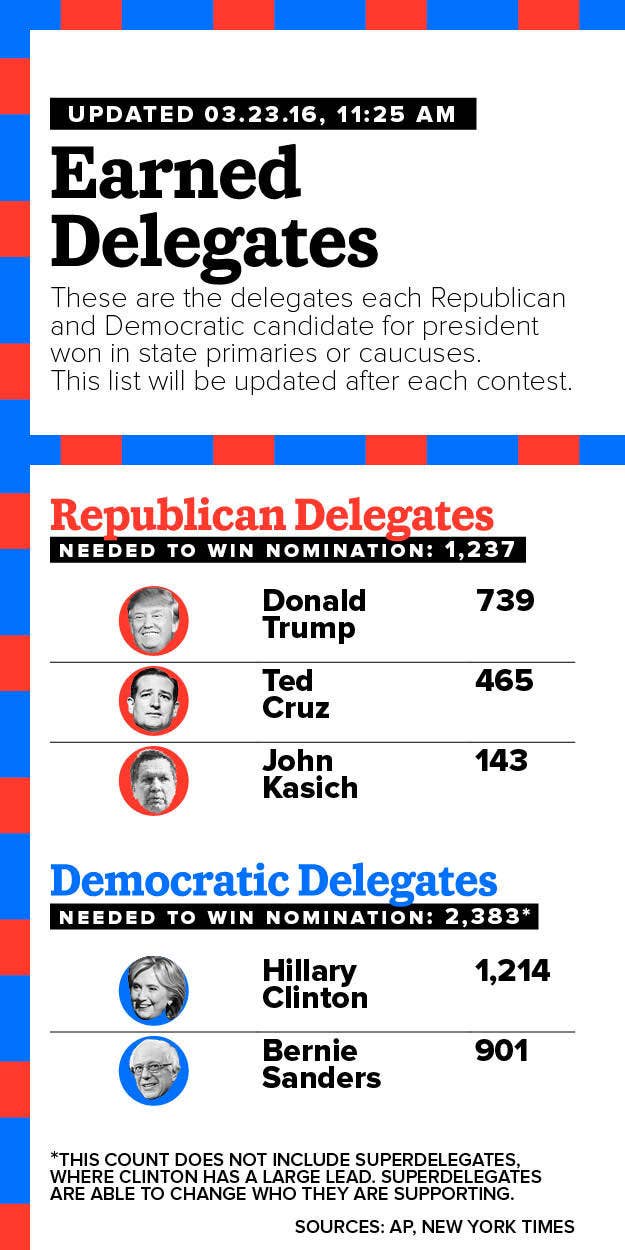 Bernie Sanders Defeats Hillary Clinton in Idaho's Democratic Caucus
Sanders' victory in Idaho was his second of the night, following a commanding win in Utah. There are 27 delegates at stake in the caucus, and any candidate needs at least 15% of the vote to win any of them, according to the Idaho Statesman.
Even after the final votes are counted Sanders is expected to trail Democratic frontrunner Hillary Clinton in delegates.
Ted Cruz Cruises To Victory In Utah's Republican Caucus
Ted Cruz, who was expected to win Utah's GOP caucus, pulled ahead of frontrunner Donald Trump as early results came in.
If Cruz manages to maintain at least 50% of the vote in Utah, he will claim all of the state's 40 Republican delegates.
Bernie Sanders Wins Utah Democratic Caucus
Sanders took a commanding lead over Hillary Clinton as caucus results began coming in Tuesday night. Sanders' victory came amid massive turnout in the traditionally conservative state.
Clinton Continues To Roll In Big Latino States With Arizona Win
Hillary Clinton rolled to a win in the fifth-largest Latino state in the country, beating Sanders 60% to 37% with nearly three-quarters of the vote in.

While there are no exit polls in Arizona, the results from major Hispanic counties suggest Clinton is once again performing strongly with Latinos. Clinton took 70% of the vote in Santa Cruz county, which is 83% Hispanic, and 67% of the vote in Yuma county, which is 62% Latino, according to FiveThirtyEight's Harry Enten.

In 2008, Clinton received 60% of the Latino vote over Obama on her way to beating him in the state.

Sanders planted a flag in Arizona, doing lots of events aimed at Latinos in the state where his Latino press secretary Erika Andiola emerged as a national face for the immigration movement before joining the campaign.

Sanders went to the border near Nogales, where he said "we don't need a wall and we don't need barbwire" referring to Donald Trump's polarizing plan to build a wall on the border between the U.S. and Mexico. His wife Jane Sanders visited Joe Arpaio's "tent city" jail in Phoenix with immigration activists as well.
—Adrian Carrasquillo
Clinton Assails Cruz and Trump's Response To Brussels
Speaking in Seattle, Washington, Hillary Clinton directly called out Ted Cruz and Donald Trump over their responses to Tuesday's attacks in Brussels.
"What Donald Trump, Ted Cruz, and others are suggesting is not only wrong, it's dangerous. It will not keep us safe," the democratic frontrunner said.
On Tuesday, Cruz suggested that law enforcement should ramp up surveillance efforts of Muslim populations in U.S. cities. Donald Trump said he "100% agreed" with Cruz's suggestion.
"The last thing we need, my friends, is a leader who incite more fear," Clinton said of her republican opponents. "This is a time for America to lead, not cower."
"We see people running for President of the United States who are literally inciting bigotry and violence," she said.
Her address came after it was announced that Clinton won the democratic primary in Arizona, further expanding her big lead in the delegate count over Bernie Sanders.
Sanders Decries Voter Turnout In Speech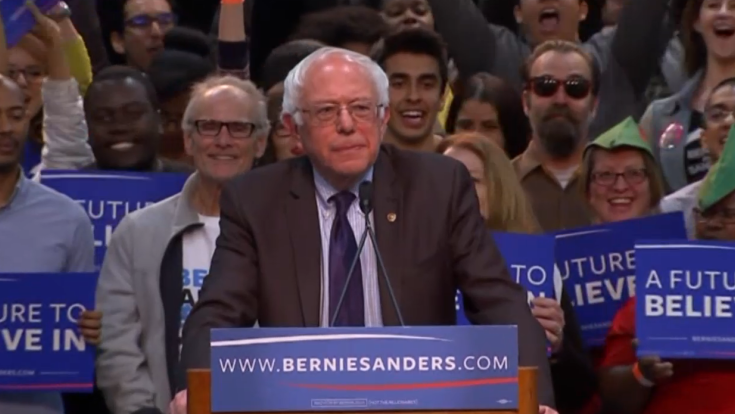 In a speech tonight in San Diego, California, Bernie Sanders went after "cowardly Republican governors trying to suppress the vote" in states where voting laws he said make it harder for minorities to get to the ballot box.
To those governors, Sanders said that if they are not prepared to engage in a fair process, then they should "get another job, get out of politics."
"Today the U.S. has sadly one of the lowest voter turnouts on earth," Sanders said.
He also talked up his campaign's 10 wins in various primaries and caucuses around the country.
"Unless I'm very mistaken we're going to win a couple more tonight," Sanders said.
And in the wake of the Brussels attack, Sanders said, "together, we will crush ISIS."
Donald Trump and Hillary Clinton Won Arizona's Primaries, The Biggest Of The Night
NYPD responds to Ted Cruz over comments on patrolling Muslim neighborhoods
NYPD officials responded to Republican presidential candidate Ted Cruz's criticism of the agency on Tuesday evening.
Cruz, earlier in the day, said the NYPD "had a proactive policing program that Mayor Michael Bloomberg championed to work cooperatively with the Muslim community to prevent radicalization." That program, called the Demographics Unit, essentially spied on Muslims in the region.
"Mayor Bill de Blasio when he came in, in a peak of political correctness, canceled the program," Cruz said.
Cruz's call to ramp up surveillance by law enforcement in Muslim neighborhoods in U.S. cities in response to the attacks in Brussels
At a press briefing in New York City's Times Square, NYPD Commissioner Bill Bratton called Cruz's comments "out of line" and said he took "great offense" by Cruz's suggestions.
"The statements he made today is why he's not going to become president of this country," Bratton said. "We don't need a president that doesn't respect the values that form the foundation of this country."
NYPD's spokesman J. Peter Donald followed up Bratton's remarks with a tweet calling Cruz's comments "foolish."
Hillary Clinton: Europe's Surveillance Techniques Must Be More Aligned With Those Of U.S.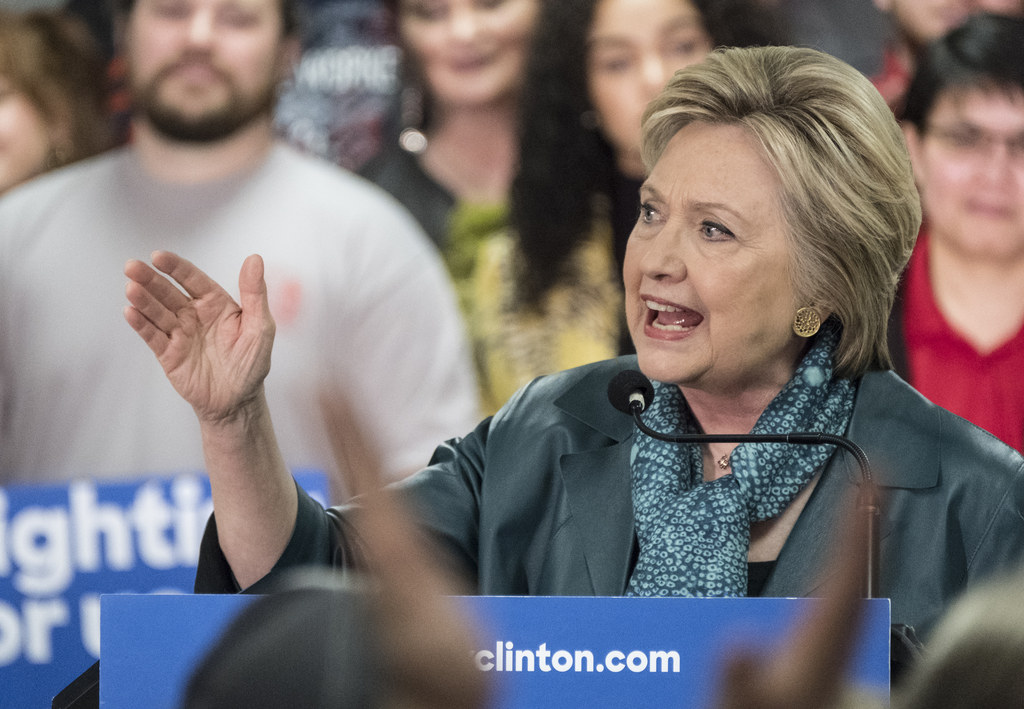 Hillary Clinton, in a radio interview on Tuesday, called on European nations to make changes in their laws to intensify their surveillance capabilities and bring them more in line with the techniques used by the United States.

"You know, for a long time, they ignored our recommendation, thinking that because we've had the terrible attack of 9/11, we were, you know, really overreacting," Clinton said on Arizona radio station KTAR. "Well, now, with Paris, with Brussels, with the potential for further attacks, the Europeans have to be much more aligned with our techniques for surveillance, for interception of information, for really cracking down on the travel and other activities of anybody associated with terrorism. And that's what I think we should be focused on."
—Chris Massie
It's nearly results time! Sort of!
Voting will close in 45 minutes Arizona: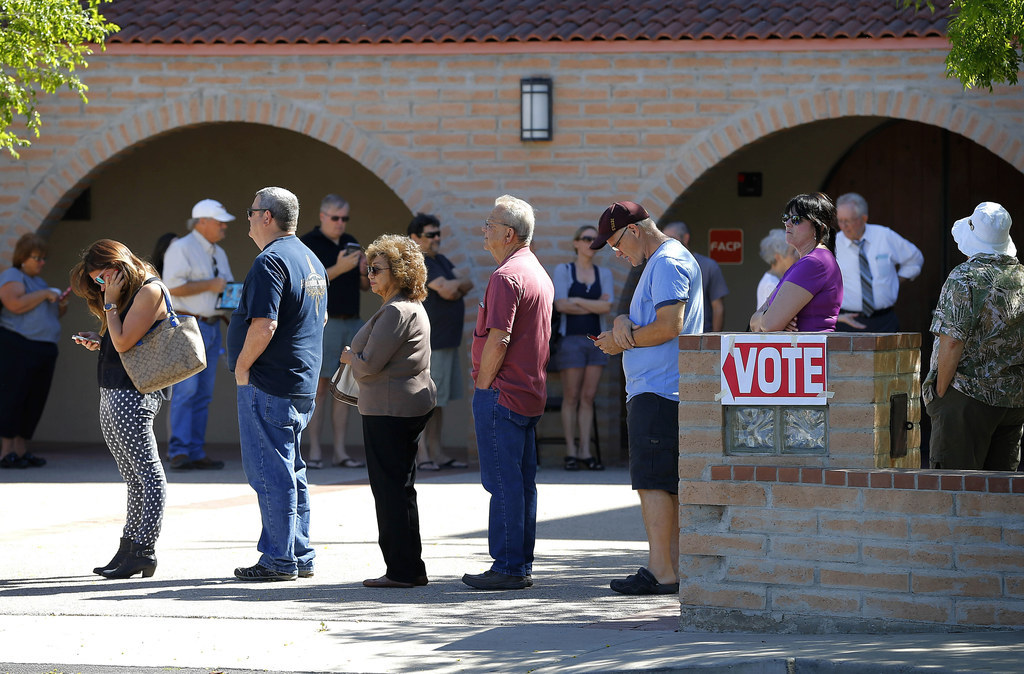 The Republican caucus in Utah will wrap up about 75 minutes: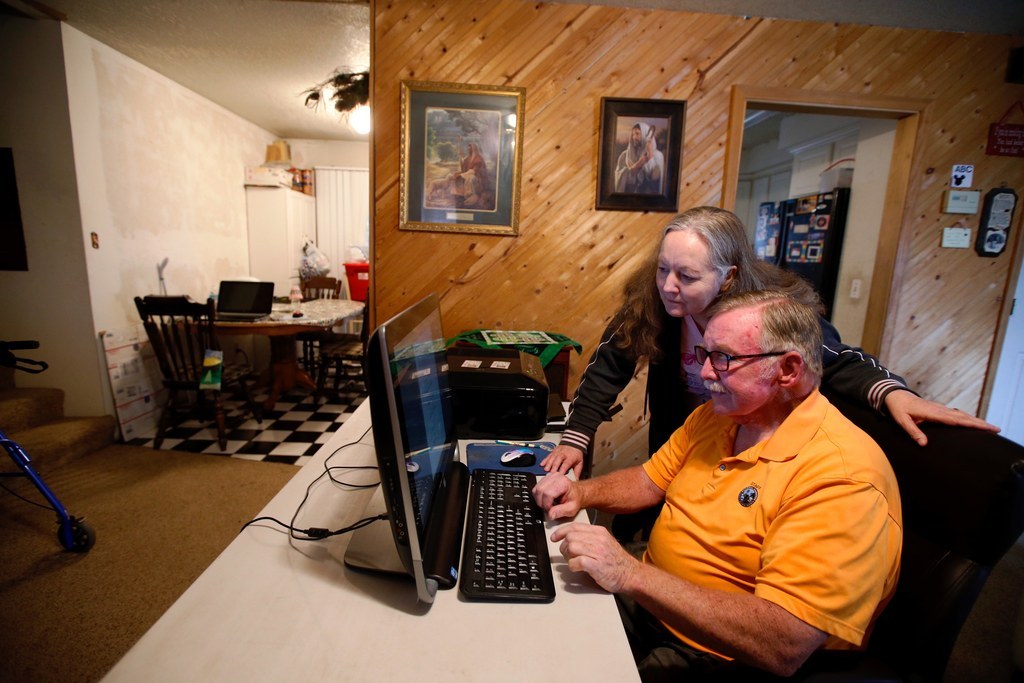 And this is happening at the Clinton camp in Washington state even though they're not voting today: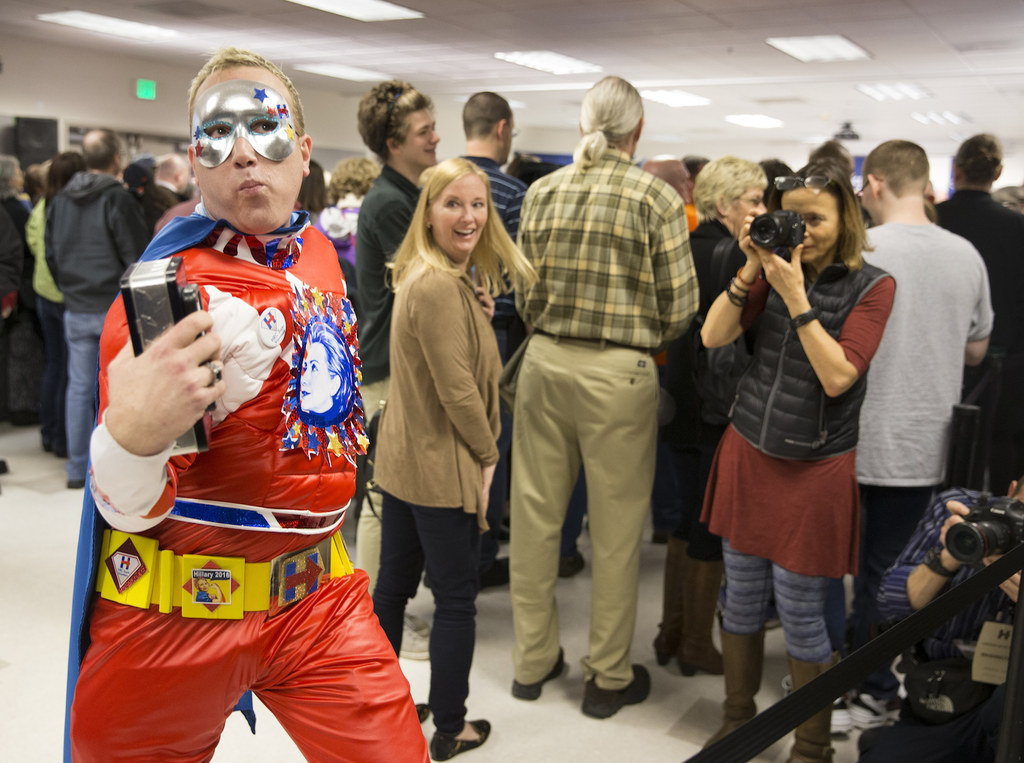 Trump Wants To Use Waterboarding, Other Forms Of Torture On Terror Suspects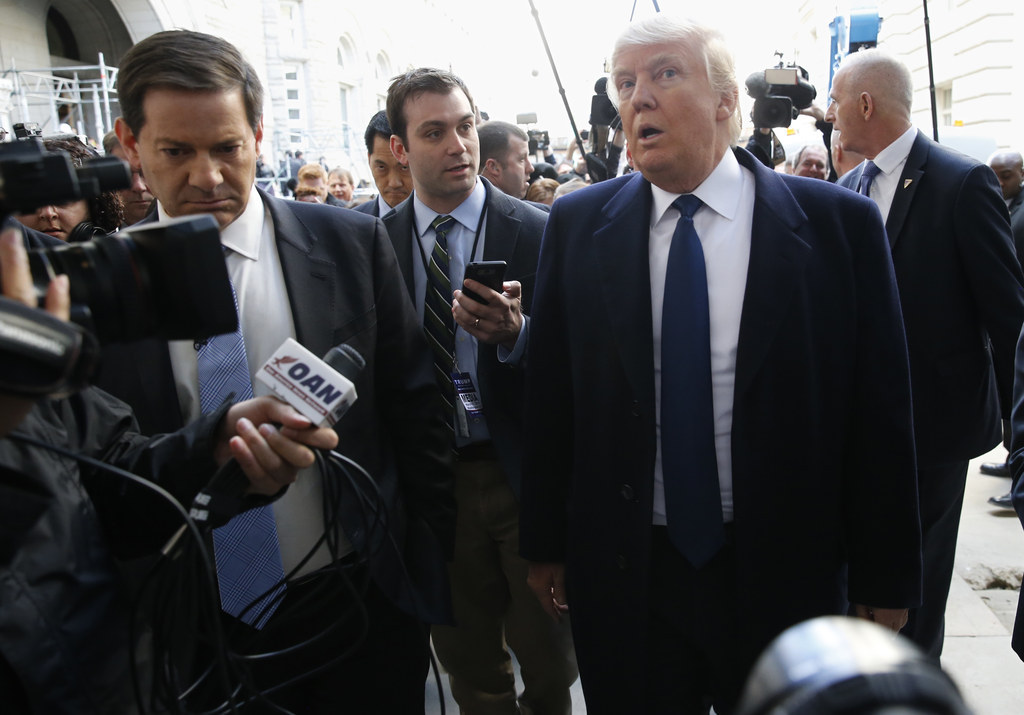 Republican presidential frontrunner Donald Trump told CNN on Tuesday that he would push to change U.S. laws to allow torture the use of torture when interrogating terror suspects.
"They can chop off heads, they can down people in steal cages…and we can't waterboard," he said in an interview with Wolf Blitzer.
Waterboarding — a technique in which water is poured over a retrained captive to simulate drowning — was banned by the Bush administration in 2006 and again by President Obama.
Trump on Tuesday said he believes that Paris attacks suspect Salah Abdeslam, who was captured in Brussels this week, knew about Tuesday's plot and may have even been involved.
Authorities have said Abdeslam is cooperating with investigators, but Trump suggested waterboarding could have sped up the investigation and possibly thwarted the Brussels attacks.
"He may be talking, but he'll talk a lot faster with the torture," Trump said.
He also reiterated his claims that there are so called "no go" neighborhoods that local European police refuse to patrol. Trump agreed with a proposal put forth by rival Republican presidential candidate Ted Cruz, who has called for patrolling of Muslim neighborhoods in U.S. cities.
"I think that's a good idea. I would support that. Yes. 100%," Trump said.
Ohio governor and fellow Republican candidate John Kasich said Tuesday that he disagreed with plan, however, telling CNN, "I don't know how you would do that."
Targeting Muslim areas for patrol would be counterproductive to intelligence gathering, he added.
"We don't need to be alienating people who could be partners in destroying these vicious murderers," Kasich said.
Ohio governor and fellow Republican candidate John Kasich said Tuesday that he disagreed with plan, however, telling CNN, "I don't know how you would do that."
Targeting Muslim areas for patrol would be counterproductive to intelligence gathering, he added.
"We don't need to be alienating people who could be partners in destroying these vicious murderers," Kasich said.
— Mike Hayes
John Kasich Says Under No Circumstance Will He Drop Out and Support Trump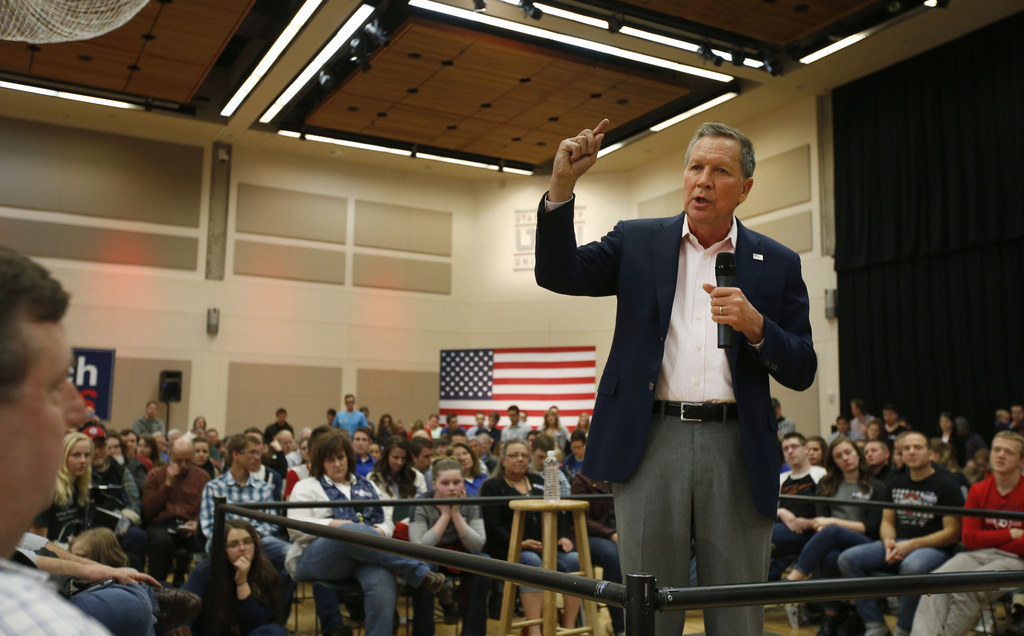 John Kasich says he won't drop out and support Donald Trump.
"No, there is no scenario in which I'm leaving this race and throwing my support to Donald Trump," the Ohio governor told WTMJ's Charlie Sykes Show.
Ted Cruz has suggested that Kasich wants to be Trump's vice presidential nominee, and that's why he has stayed in the race.
Kaisch declined to comment on Mitt Romney describing "Trumpism" as being associated with "racism, misogyny, bigotry, xenophobia, vulgarity and, most recently, threats and violence."
"That's a pretty darn sweeping statement," Kasich said.
"That will be up the voters," Kasich added, when asked if he thought was Trump was qualified to be president. Asked again if he thought Trump was qualified, Kasich replied, "I don't want to spend all morning talking about Donald Trump."
—Andrew Kaczynski
Jane Sanders Says She And Bernie Prefer Dogs To Cats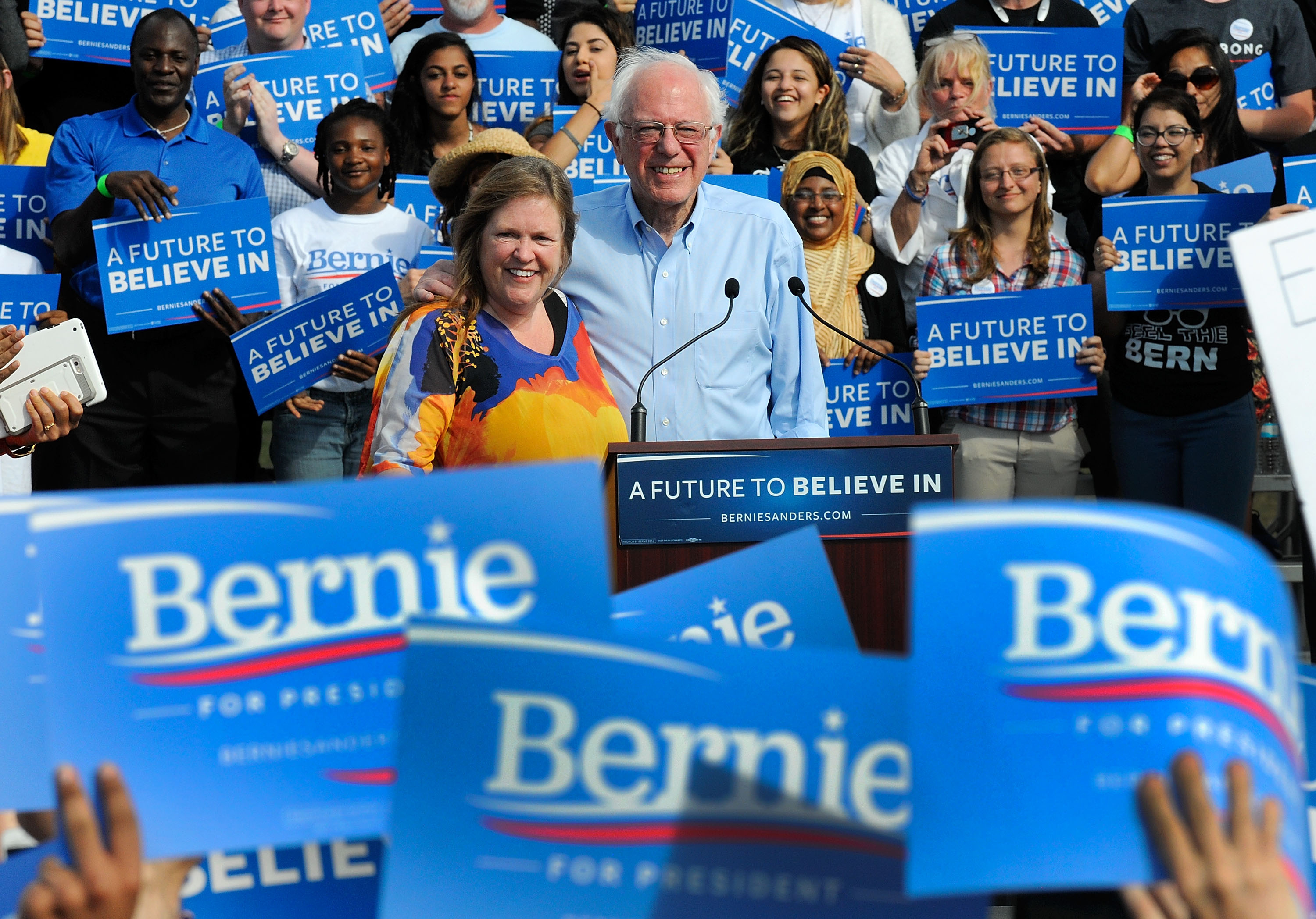 Jane Sanders says she and her husband are dog people.
"Dog. Dog, but, although, we do like cats too. My son and daughter-in-law have a little cat," Sanders said to KHOL 89.1 radio.
"We like all animals, horses too," she said, noting they didn't have time to take care of animals right now.
"We don't even have one now (a dog), it's a very sad thing," she said.
—Andrew Kaczynski
Republican Candidates Pander To American Samoa, Vow To Visit As President
The first and only president to visit American Samoa, which holds its Republican caucus on Tuesday, was Lyndon B. Johnson in 1967.
In interviews with American Samoa's morning show on 93KHJ, Donald Trump and Ted Cruz vowed to be the second president to visit the remote island territory. John Kasich said he couldn't promise a presidential visit.
"I have friends who been there, they go there, they love the tourism, they love the tuna by the way," Trump told the station on Monday. "We all love the tuna."
"I will never forget you and I will get there, we win, I'm gonna get there. I will come over and say hello because it's very important," he said.
"I'm know for being a very truthful person, number one, I will get over to see you," he Trump added.
Cruz, asked if he'd visit, said "absolutely, I'd love to do so."
Only Kasich said he'd like to visit but couldn't say for sure he'd visit.
"I think it'd be a really cool visit if we could get there, I don't want to tell you for sure I'll be there, but I would think so, since Asia's increasingly important to us," said Kasich. "It probably would be a fascinating trip. I can tell you, my wife would sure want me to go."
—Andrew Kaczynski
Eric Trump: Cruz Can't Win New York After "New York Values" Attack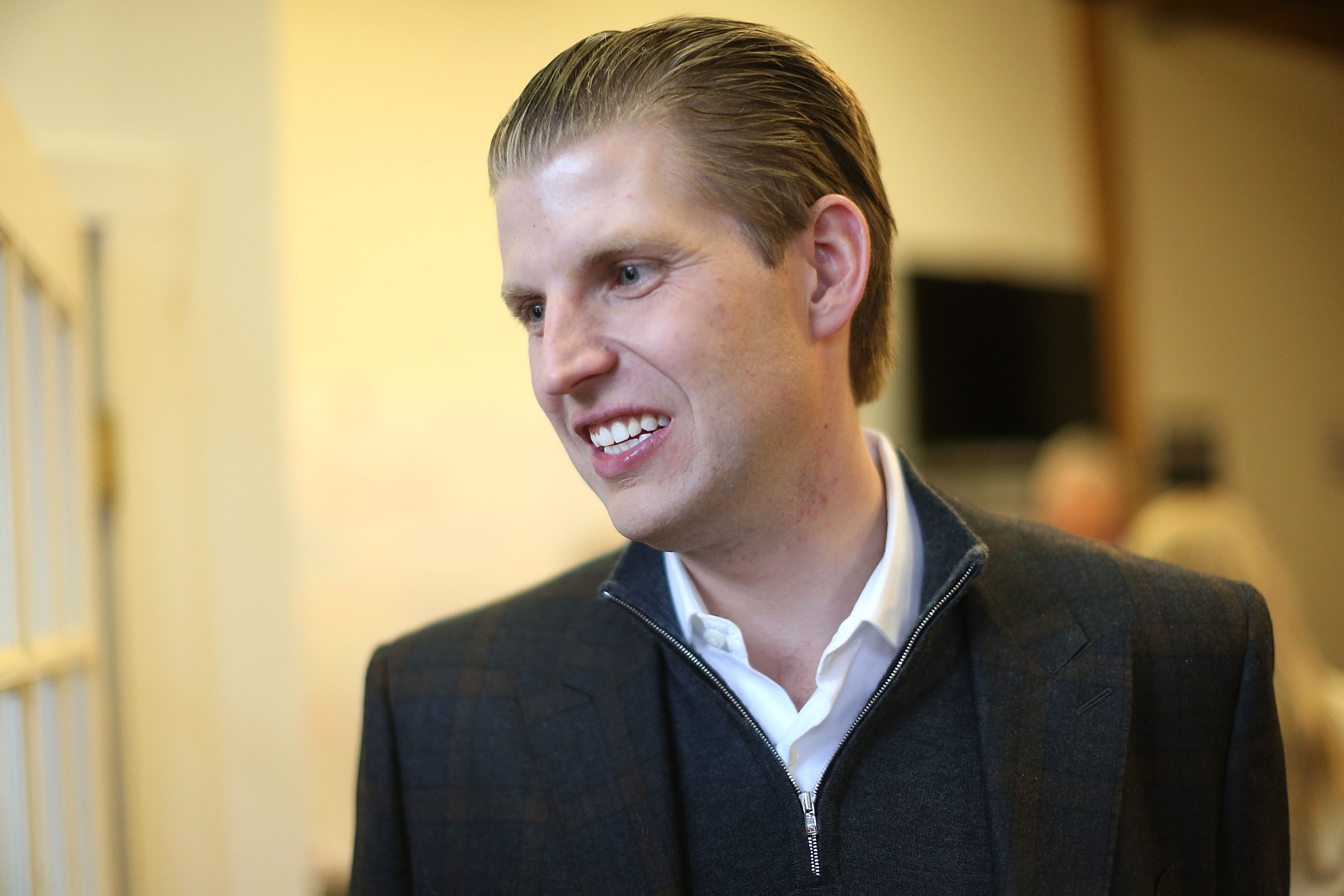 Donald Trump's son, Eric, said on Tuesday that Ted Cruz cannot win the New York primary and other Northeastern or blue states because of his line that Trump has "New York values."
"Quite frankly, Cruz can't win this thing, I mean, he would need 90% of the remaining delegates to get over that 1237 number," Eric Trump told Arizona radio host Garret Lewis. "And after his New York values comment, that's never happening, right? You know that going into New York and Connecticut and New Jersey and Pennsylvania and California and so many of these states, he's just not getting there. He's not getting 90% of the remaining delegates."
In January, Cruz said that Trump "embodies New York values", which he later defined as meaning, "socially liberal, pro-abortion, pro-gay marriage and focus around money and the media."
In the radio interview, Trump's son said that Trump was "a candidates who will win states like New Jersey, who will win states like New York and Connecticut and Michigan and so many others."
—Christopher Massie
John Kasich: Obama Should Cancel Baseball Game Appearance In Cuba After Brussels Attack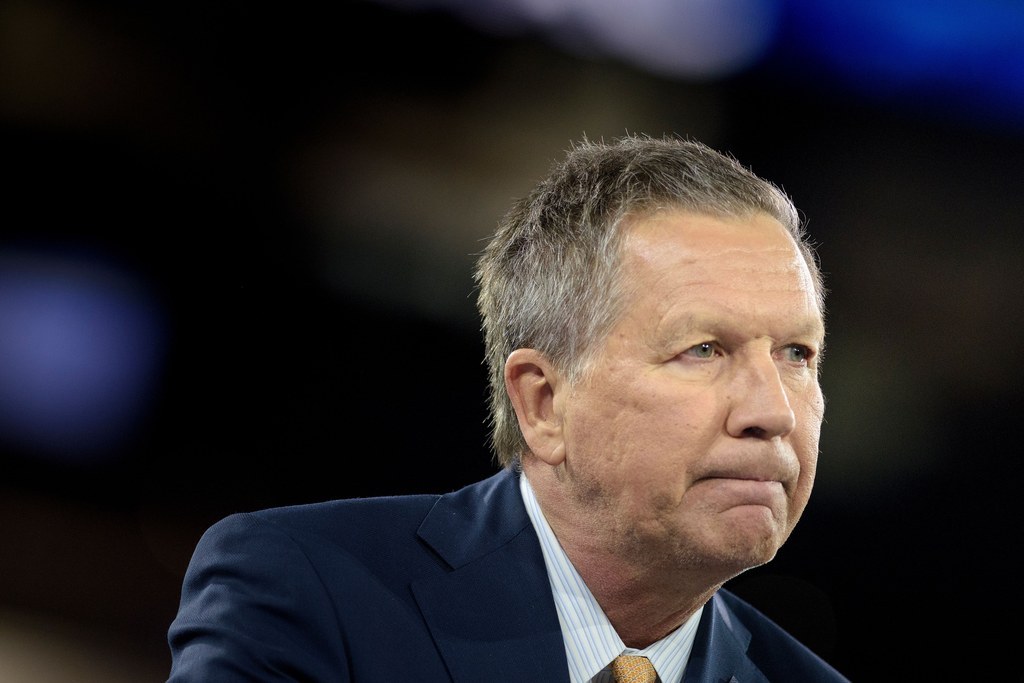 John Kasich said Tuesday that President Obama should cancel his scheduled appearance at a baseball game in Cuba and return to the United States following Tuesday's terrorist attack.
"The president ought to get back to Washington and ought to be on the phones," he said on Kilmeade and Friends. "Perhaps they could work them from Cuba, but I wouldn't be going to any baseball game today, that's for darn sure. I think that probably he should suspend that visit, fly back to Washington, and arrange some conferences with the heads of state."
-Andrew Kaczynski
Anti-Trump Group Runs Facebook Ads Seeking To Rally Mormon Voters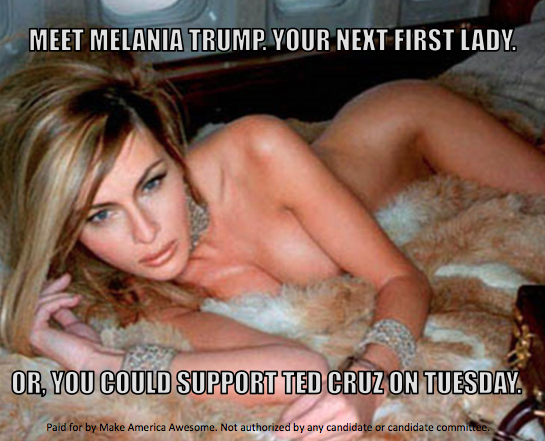 With Tuesday's presidential primary contests in Utah and Arizona approaching, a conservative anti-Trump group is running Facebook ads aimed at rallying Mormon voters against the billionaire frontrunner.

Members of the Church of Jesus Christ of Latter-day Saints — a solidly Republican demographic in most elections — have shown a uniquely strong aversion to Donald Trump this year, for reasons I explain here. A Y2 Analytics poll released over the weekend shows Trump running a far-distant third in Utah, garnering just 11% of the vote. And a new Deseret News/KSL poll shows Trump losing Utah, one of the reddest states in the country, to both Hillary Clinton and Bernie Sanders in the general election.

Liz Mair, a Republican strategist whose anti-Trump super PAC Make America Awesome launched the Facebook campaign last week, said each ad is expected to reach around 10,000 Mormons of voting age a day. The goal is twofold: increase turnout among LDS voters, and urge them to strategically consolidate around Ted Cruz, who is close to the 50% winner-take-all threshold in Utah.

The group is running three ads: one that features Mitt Romney, one that emphasizes Trump's past support for pro-choice policies, and a third that shows Melania Trump posing nude. The Melania ad, which is by far the most provocative, invites viewers to meet "your next first lady." Mair said that one is being promoted on Instagram as well, but only to LDS women.
—McKay Coppins
Trump Campaign Manager Faces New Allegations Of Pushing, Sexually Suggestive Comments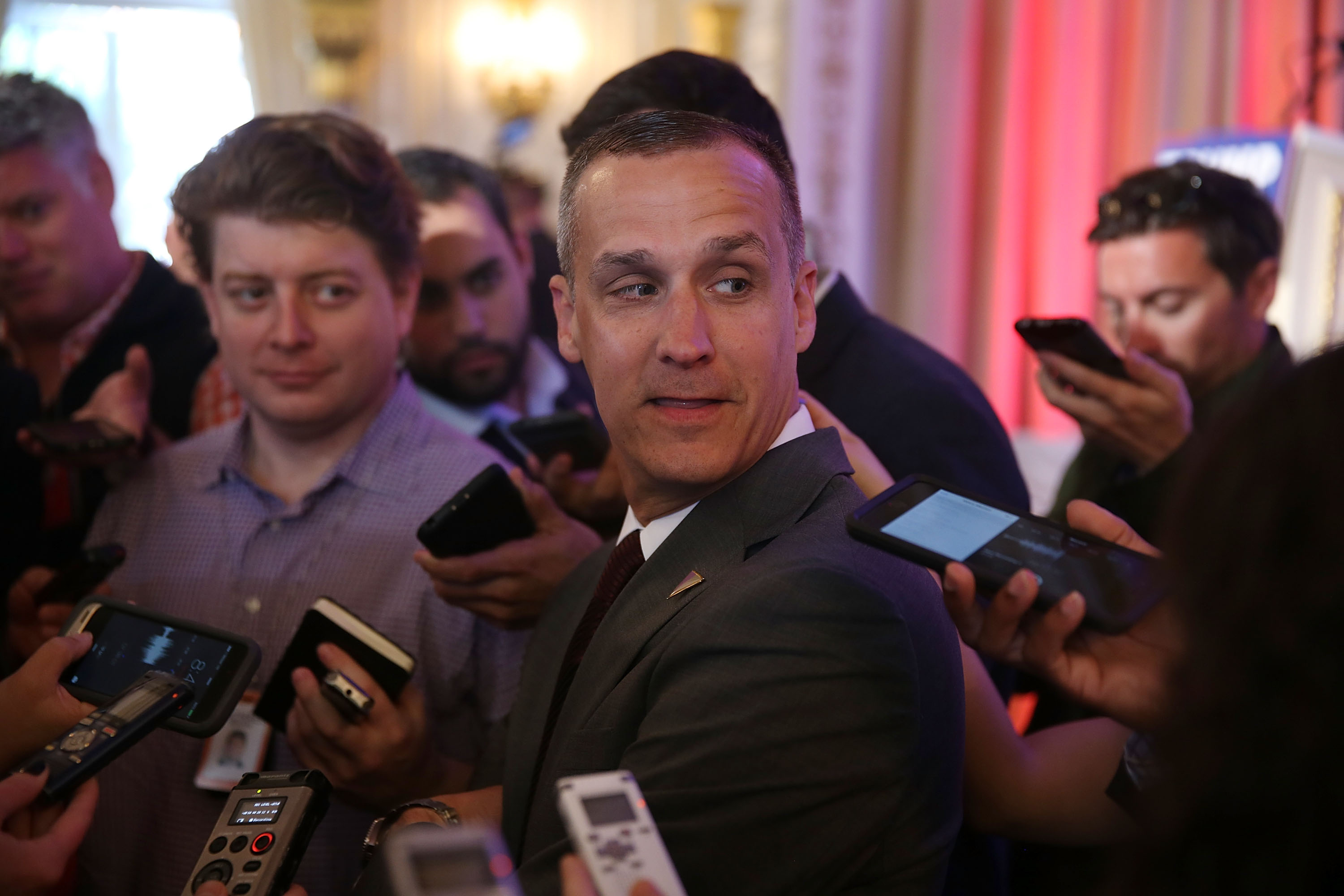 As Donald Trump faces questions about his campaign manager's physical altercation with a protester over the weekend, BuzzFeed News has learned new details about the hard-charging operative's behavior that raise questions about his judgment and the environment inside the Trump campaign.

In recent interviews with more than half a dozen sources who have worked with Trump's top aide, Corey Lewandowski, the strategist was accused of pushing a CNN reporter who tried to ask the candidate a question; physically confronting an aide for a rival campaign in a post-debate spin room; publicly shouting threats over the phone at a restaurant; making sexual comments about female journalists; and calling up women in the campaign press corps late at night to make unwanted romantic advances.

Asked Monday for comment on these allegations, Lewandowski emailed, "Your story is factually inaccurate." When BuzzFeed news asked him to clarify which portions of the story he was challenging, he wrote, "Be sure before you accuse me of something it's accurate. And, in these instances you are wrong."
—McKay Coppins and Rosie Gray