Here's your Empire State primary rundown in a New York minute: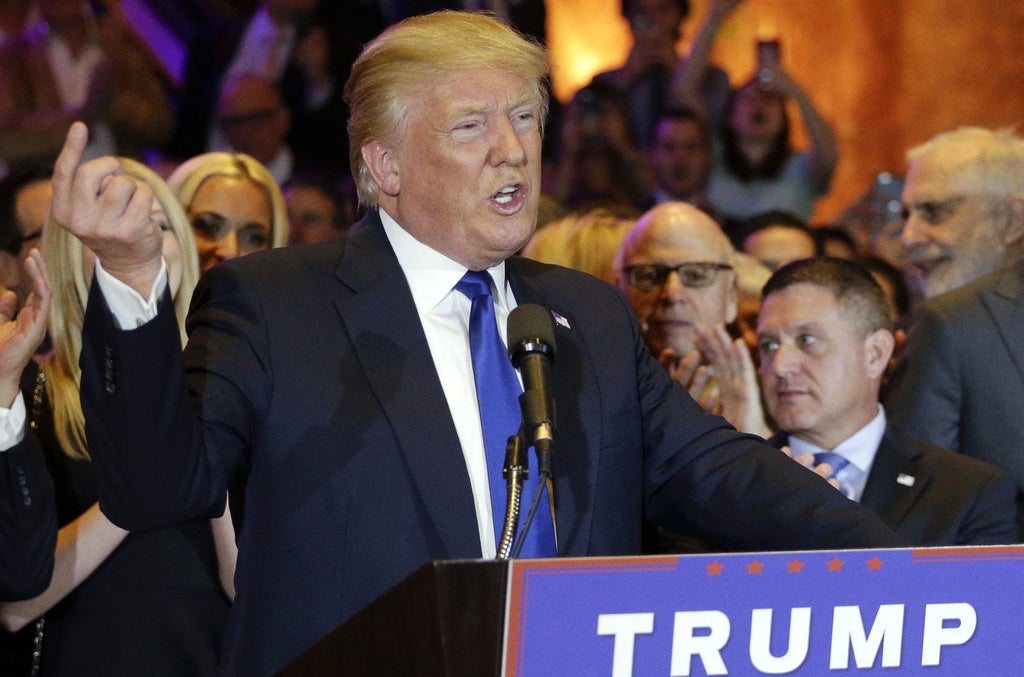 * Donald Trump and Hillary Clinton crushed their rivals in their home state's primaries. This was widely expected. Trump was declared the winner seconds after polls closed at 9 p.m. E.T., and Clinton came out on top about 45 minutes later.
* Clinton's win means her lead against Bernie Sanders is nearly insurmountable. Trump said Ted Cruz is "mathematically eliminated."
* Cruz and Sanders delivered speeches from Pennsylvania on Tuesday while John Kasich campaigned in Maryland. Both states will vote next week.
* Now the question is what percentage of the vote Trump and Clinton will win statewide and in congressional districts, which will determine how many delegates they get. We have a little New York State delegate math explainer below.
* Kasich is expected to finish second in New York, dealing a blow to Cruz, who is trying to make the case that he can be the nominee.
* Sanders held a rally at Penn State University, where he delivered his usual attacks on Clinton for her ties to Wall Street.
* And Cruz said something really, very, um, odd.
* Earlier in the day, New York City's Comptroller said he will investigate after lots of reports of trouble at the polls. Mayor Bill de Blasio said there's an appearance people were "disenfranchised."
* You could say Trump had an interesting day: It turns out his plane is not registered to fly; he admitted he would have said "a few less words"; and his spokeswoman tried to explain why he said 7/11 and not 9/11 in a speech.
* The candidates are now looking ahead to a big primary day next Tuesday: Connecticut, Delaware, Maryland, Pennsylvania, and Rhode Island will vote.
Let's get this out of the way: Here's the delegate situation.
Delegates are the people who actually go to the party conventions and vote for the nominee. Candidates get delegates when they win or gather votes in each state.
In the Republican primary, if a candidate gets over 50% of the vote statewide, he will win 14 delegates. If a candidate gets more than 50% in each congressional district, he will win the three delegates in each district. If someone does not get 50%, then the winner will get two delegates and the runner-up gets one.
NBC News predicts Trump will win more than 50% statewide.
For the Democrats, the 291 delegates are divvied up proportional to the results.
A very energized Hillary Clinton declared the nomination is "in the home stretch and victory is in sight."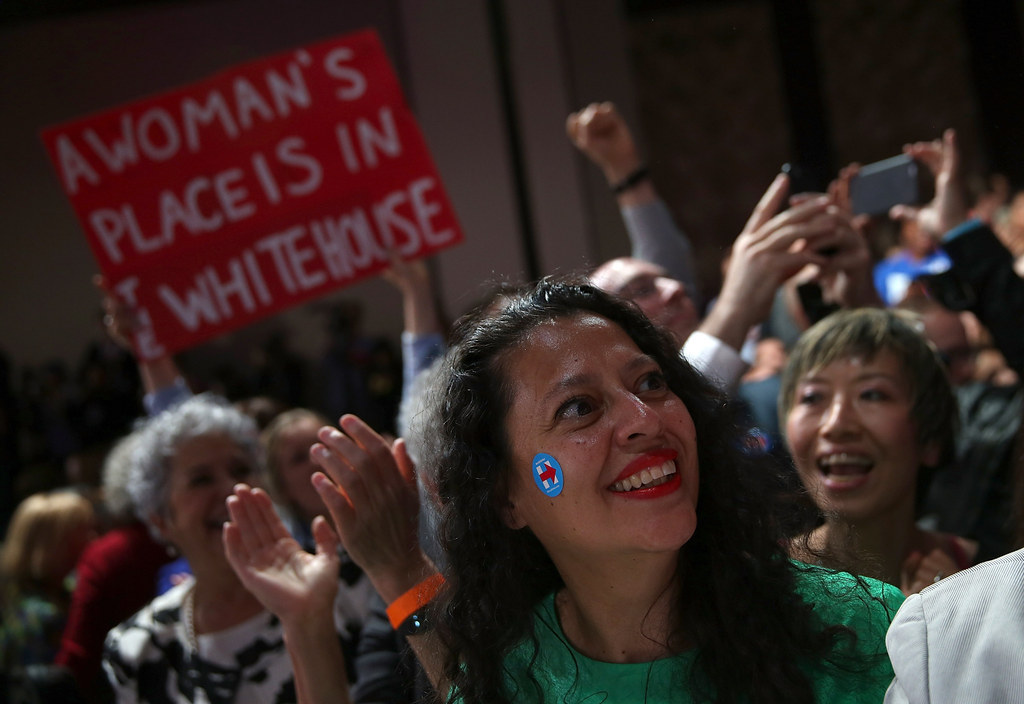 Trump delivered his victory speech from his building on Fifth Avenue in Manhattan. In a dig at Cruz, who is trying to siphon off delegates from him, Trump said, "It's nice to win delegates with the votes."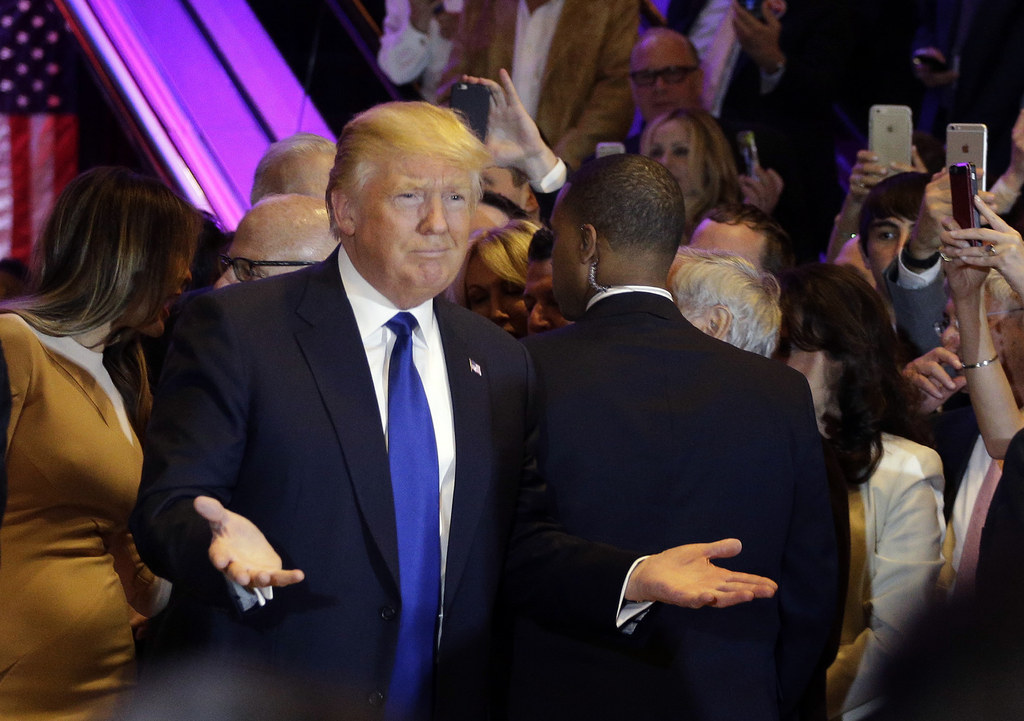 Bernie Sanders held a rally from Pennsylvania State University on Tuesday night, saying "we are going to do just fine tonight in New York."
The reason the campaign will do just fine in New York, Sanders said, is because he's the only one telling the truth about the corrupt finance system, rigged economy, and broken criminal justice system.
"The American people are catching on that if we are going to prevent Trump or some other Republican from occupying the White House, which would be a disaster for our country, we have got the campaign to make sure that that does not happen," Sanders said, delivering his standard stump speech.
Sanders once again slammed Hillary Clinton for her ties to Wall Street, repeating that he is prepared to stand up to the 1 percent of the country who have "so much impact over our economy and our political life."
Sanders stressed that the criminal justice system is broken and it needs to be fixed by demilitarizing local police departments and changing attitudes toward low level drug convictions.
With the Pennsylvania primary a week away, Sanders called on younger votes to case their ballot.
"When voter turnout is high, we win," he said.
"Young people fully understand they are the future of our country, and they want to help determine the future of this country."
Speaking of Sanders, BuzzFeed News analyzed the millions and millions in donations to Bernie Sanders made through ActBlue. Where do they come from? Check it out here.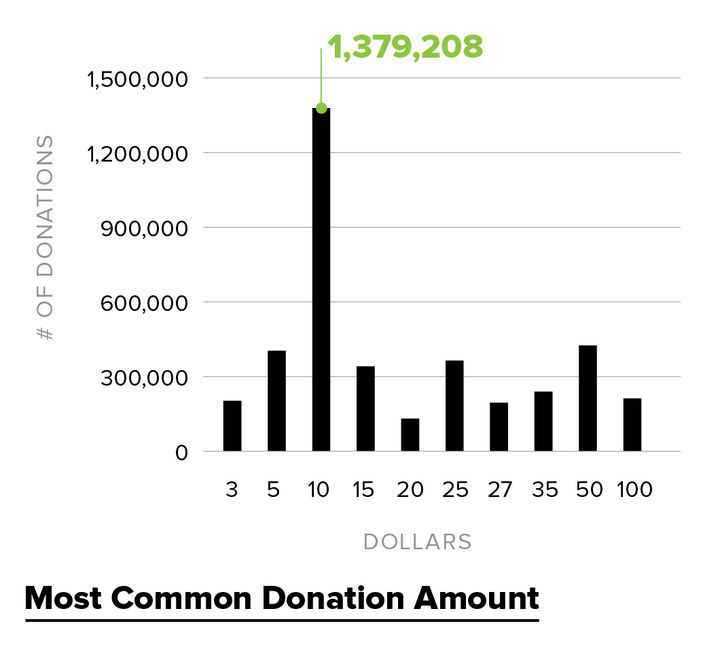 Here's what else you need to know from New York's primary day:
New York City's comptroller will audit the Board of Elections after several issues were reported at the polls. Mayor Bill de Blasio said that there is a "perception that numerous voters may have been disenfranchised."
De Blasio added, "it has been reported to us from voters and voting rights monitors that the voting lists in Brooklyn contain numerous errors, including the purging of entire buildings and blocks of voters from the voting lists."
The comptroller's audit comes a day after the Board of Elections confirmed that more than 125,000 Brooklyn Democrats were removed from voter rolls.
In exit polls released Tuesday evening, many Democratic voters said the primary so far has energized the party, while the GOP feels the opposite way.
Republicans also said they do not support a contested convention, according to the polls conducted by Edison Research and reported by the New York Times. If not one candidate gets more than 50% of the delegates, then the candidate with the most primary votes should be the nominee, these voters said.
Sixty-four percent of Democratic voters think Wall Street hurts the economy, while 29% said it helps, ABC News reported.
Here's a quick exit poll digest from MSNBC:
...even though the candidate recently said 7/11 when he meant to say 9/11.
And we'll just leave this here: CNN made a big deal about how the Empire State Building would light up different colors for each candidate's victory. Trump's color was deep red:
More From BuzzFeed News On Primary Day: