What's Going On Around The World Today?
Hundreds protest at the University of Virginia after a student was detained with excessive force. Tunisia is reeling from its worst terror attack in over a decade. And a fox thinks he's a dog.
HERE ARE THE TOP STORIES
Gunmen attacked a museum in Tunisia yesterday, killing 23 people. Most of those killed were foreign tourists, and more than 40 people were injured in the attack at Tunisia's Bardo National Museum. The gunmen also took hostages. The total number of attackers remain uncertain, but two were killed by authorities. No group has claimed responsibility for the attack.
And a little extra. The last time something like this happened in Tunisia was in 2002, when an al-Qaeda suicide bomber killed 19 people in a synagogue on the tourist island of Djerba, according to BBC. It is also the north African country's first major violent incident since the Arab Spring revolt, which started there and spread through the Middle East after a man set himself on fire in the capital of Tunis in late 2010. Protests led to the ouster of President Zine El Abidine Ben Ali in January 2011 and the end of dictatorial rule. Tunisia has made progress in its transition towards democracy — casting its first democratic presidential vote in November — but the country has struggled to keep violence from Islamist extremists at bay. The museum attack, with its high number of foreign casualties, is likely to hurt Tunisia economically, as the country is dependent on its booming tourism industry.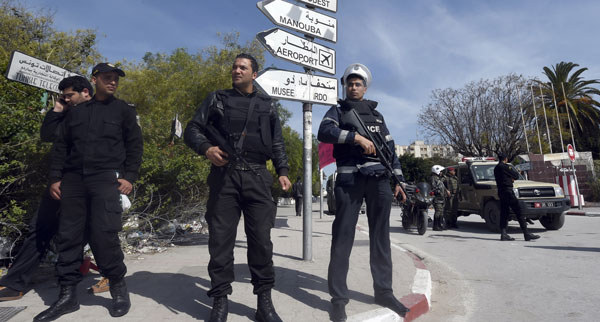 Hundreds protested at the University of Virginia last night after a black student's bloody arrest. The arrest of 20-year-old UVA student Martese Johnson occurred early Wednesday morning, just outside Trinity Irish Pub near the University of Virginia campus in Charlottesville. A video captured the bloodied Johnson being detained by Alcoholic Beverage Control enforcement agents, who approached Johnson after the 20-year-old was not allowed into a bar, according to statement provided to BuzzFeed News. Virginia Gov. Terry McAuliffe has ordered an investigation into the use of force in the arrest.
If you're interested in this story, follow BuzzFeed News' senior national reporter Joel Anderson who's in Charlottesville covering the protests and aftermath.
WE'RE KEEPING AN EYE ON
The U.S. Federal Reserve signals that it could raise short-term interest rates soon. Such a rate hike would be a first since the Great Recession. Since late 2008, the Fed had kept the interest rate near zero in an effort to boost the economy. News of a possible rate hike comes through a change in the Fed's policy statement announced yesterday, indicating that the Fed would no longer be "patient" before deciding to raise the short-term interest rate it controls. Previous policy statements by the Fed had described its stance on monetary policy as "patient" — which indicates an ambiguous time period for which the Fed would keep interest rates low. The word's removal suggests that the Fed is optimistic about that the American economy has recovered enough to stand on its own.
What's next? When exactly the Fed will raise the interest rate remains uncertain, but some financial observers suspect that it could take place as quickly as June. A rate hike would have an unpredictable effect on the U.S. dollar — which is currently at its the strongest since the early 2000s.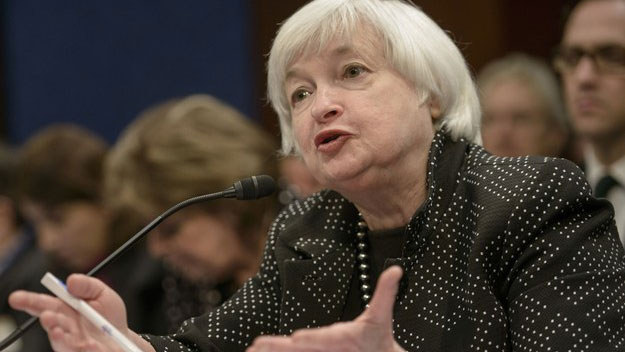 The Obama administration has set a record for withholding government files. The record is for censoring government files or outright denying access to them last year under the U.S. Freedom of Information Act, according to a new analysis of federal data by the Associated Press. "The government's responsiveness under the open records law is an important measure of its transparency," AP's Ted Bridis reports.
Two-thirds of U.S. voters think LGBT discrimination should be illegal. Sixty-nine percent of American voters — including 51% of Republicans — want a federal law that prohibits discriminating against someone based on sexual orientation or gender identity, according to a new poll commissioned by the Human Rights Campaign. However, the poll didn't ask about the topic dominating state legislatures: whether voters think such laws should contain religious exemptions, BuzzFeed News' Dominic Holden writes.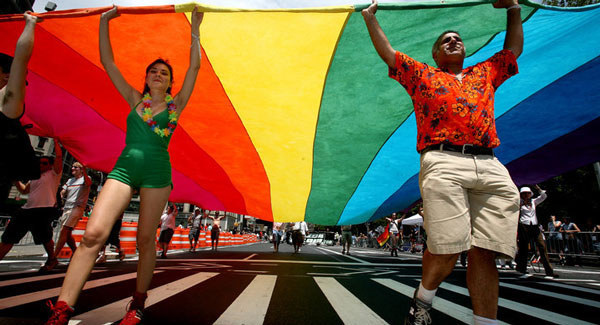 Can tweets predict heart disease? A computer program called Linguistic Inquiry and Word Count can gauge psychological states and personality based on words a person uses, and in what frequency and context they're used, The New Yorker's Maria Konnikova writes. Konnikova takes a look at a recent study that uses the program to ask whether linguistic analysis could help determine which counties were likely to have more deaths from heart disease.
On fleek for the TV geek. Cord-cutters, unite! With the addition of Apple's announcement that it wants to get in on the streaming fun, there are now a ton of options. If you're thinking about breaking free from cable subscriptions, both the New York Times and the Verge have great interactive guides to help you pick out which digital TV streaming service you should get.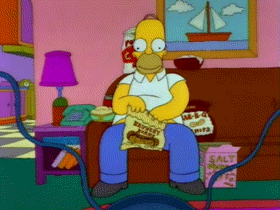 March Madness officially begins. The NCAA men's basketball games tip off around noon ET with 16 games today and another 16 tomorrow. If you're not a sports fan but still want to make a bracket, here are the stories behind the 68 college and university mascots to help you decide, courtesy of Mental Floss.
Quick things to know:
HAPPY THURSDAY
This fox was rescued as a baby cub and now he thinks he is a dog. Todd, the 11-month-old fox, goes for walks, wags his tail, and hangs out with his other dog friends. WHAT DOES THE FOX SAY? (woof woof)