Here's a quick briefing:
* Three people have been charged by special counsel Robert Mueller, who is investigating possible Russian interference in the 2016 election: Paul Manafort, Trump's former campaign chairman; Richard Gates, his business partner; and George Papadopoulos, former Trump campaign foreign policy adviser. The charges were revealed Monday, and Manafort and Gates pleaded not guilty.
* Papadopoulos pleaded guilty to lying to the FBI amid Mueller's investigation. The complaint draws a direct line between the Trump campaign and allegations of Russian collusion, alleging Papadopoulos had "close connections with senior Russian government officials."
* Manafort and Gates have been charged with conspiracy against the US, conspiracy to launder money, and various other charges — 12 in total. Their indictment doesn't mention Trump or Manafort's work as campaign chair.
* These are the first people to be charged Mueller's probe into Russia's interference in the 2016 election.
* Press secretary Sarah Sanders repeatedly diminished Manafort's and Papadopoulos's roles in the campaign on Monday, and specifically said Papadopoulos's actions were not on behalf of the campaign.
Trump's first comments on the matter seized on the fact that the Manafort–Gates indictment doesn't mention his campaign:
"Today's announcement has nothing to do with the president and nothing to do with the president's campaign or campaign activity," Sanders said. "The real collusion scandal has everything to do with the Clinton campaign and Fusion GPS" — which wrote the dossier on Trump — "and Russia. There is clear evidence of them colluding to spread disinformation and smear the president. We have been saying from day one there is no evidence of Trump–Russia collusion and nothing today changes that."
When asked what Papadopoulos's role in the campaign was, she said, "It was extremely limited. It was a volunteer position. No activity was ever done in an official capacity on behalf of the campaign in that regard."
Trump's lawyer, Jay Sekulow, told CNN, "I'm not concerned," adding, "There is not a formal investigation of the president of the United States. We have been cooperating if there are questions that come from the office."
And Sen. Mark Warner, vice chair of the Senate Intelligence Committee, which is leading congressional investigations into Russian election interference, said amid the indictments "it is imperative that Congress take action now to protect the independence of the Special Counsel, wherever or however high his investigation may lead. Members of Congress, Republican and Democrat, must also make clear to the President that issuing pardons to any of his associates or to himself would be unacceptable, and result in immediate, bipartisan action by Congress."

Sanders on Monday said Trump has "no intention or plan to make any changes regarding the special counsel" and that "we expect this to conclude soon."
Details from the Papadopoulos complaint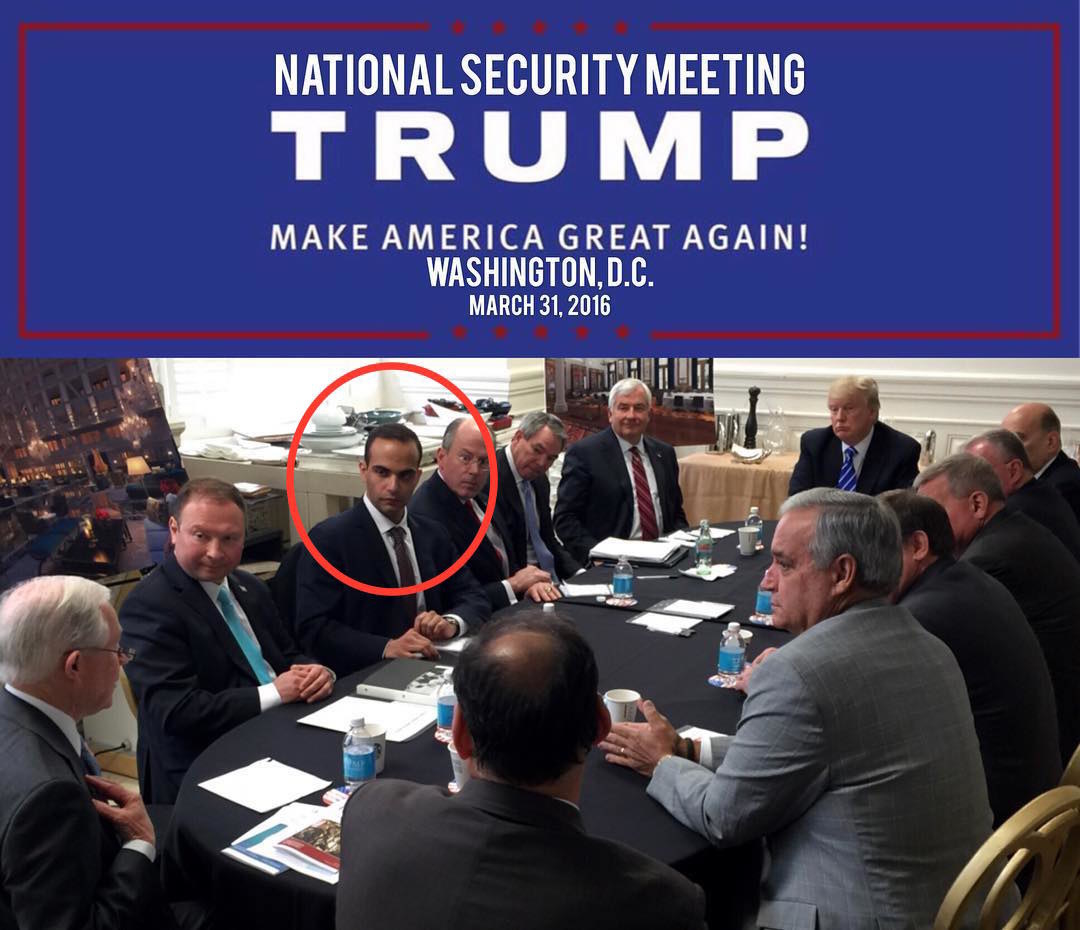 Papadopoulos pleaded guilty on Oct. 5 to one count of making false statements to the FBI.
Unlike the charges against Manafort and Gates, the case against Papadopoulos draws a direct line between the Trump campaign and allegations of Russian collusion.
While working on the campaign, according to prosecutors, Papadopoulos allegedly learned that the Russians had "dirt" on Hillary Clinton, and he spent months trying to set up a meeting between Trump and Russian officials, which ultimately did not happen.
"It is in the best interest of our client, George Papadopoulos, that we refrain from commenting on George's case," his lawyers, from the firm Breen & Pugh, said in a statement. "We will have the opportunity to comment on George's involvement when called upon by the court at a later date. We look forward to telling all the details of George's story at that time."

According to court papers, Papadopoulos lied to FBI agents at a Jan. 27 meeting when asked about ties between the Trump campaign and Russia. Papadopoulos allegedly told the FBI that he was in touch with an unnamed professor overseas who had connections to Russian government officials before he advised Trump, but in fact they communicated while Papadopoulos was working on the campaign.
Papadopoulos "acknowledged that the professor had told him about the Russians possessing 'dirt' on then-candidate Hillary Clinton in the form of 'thousands of emails,'" according to charging documents.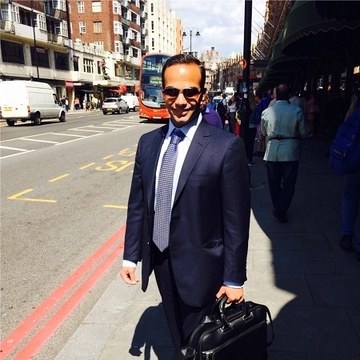 Papadopoulos also allegedly communicated with an unnamed female Russian national — who was introduced to Papadopoulos as a niece of Russian President Vladimir Putin — and tried to use her connections to arrange a meeting between the Trump campaign and Russian officials. The woman was not a relative of Putin, Papadopoulos later learned, according to court papers.
Trump was allegedly aware that Papadopoulos was working to set up a meeting with Putin. According to court papers, at a March 31, 2016, "national security meeting" with a group that included Trump, Papadopoulos indicated that he had connections and working on setting up a meeting.
Papadopoulos learned about the Clinton "dirt" from the professor in April 2016, prosecutors said. It wasn't clear if Papadopoulos told anyone else at the Trump campaign about it, but the charging papers do note that he continued to communicate with campaign officials about his efforts to set up a trip to Russia for Trump.
After a May 2016 email from Papadopoulos about a Russia trip, the government indicated in a footnote that an unnamed campaign official forwarded Papadopoulos's message to another person with the message that said, "Let[']s discuss. We need someone to communicate that DT is not doing these trips. It should be someone low level in the campaign so as to not send any signal." Trump did not end up traveling to Russia.
Papadopoulous not only lied to the FBI, according to charging papers, but he took other steps to conceal his communications, including deactivating his Facebook account and switching cell phone numbers. He was arrested on July 27. Papadopoulos indicated that he was willing to cooperate with Mueller's team, and his case was sealed after his arrest to give him time to do that. According to papers filed by his lawyer, Papadopoulos participated in multiple meetings with investigators and voluntarily turned over materials.
"Public disclosure of of the defendant's initial appearance, however, would significantly undermine his ability to serve as a proactive cooperator," prosecutors wrote in the motion to seal. "In addition, public disclosure of defendant's arrest and and the accompanying criminal charges may alert other subjects to the direction and status of the investigation."
According to Papadopoulos's plea agreement with the government, he faces an estimated sentencing guidelines range of between zero and six months in prison and a fine between $500 and $9,500. Both sides reserved the right to ask for sentences above or below those ranges. His next court date is Jan. 22, 2018, according to the docket. No sentencing date has been set.
Papadopoulos is a lesser-known former foreign policy adviser to Trump who joined the president's campaign in March 2016.

In August, the Washington Post reported that just days after Trump announced the composition of his foreign policy team, Papadopoulos sent an email titled "Meeting with Russian Leadership - Including Putin" to seven officials on the Trump campaign. Papadopoulos offered to arrange "a meeting between us and the Russian leadership to discuss US-Russia ties under President Trump," which was met with resistance and concern from the Trump team, the Post reported.
The leaders of the Senate Intelligence Committee recently told BuzzFeed News that Papadopoulos is a "person of interest" in their investigation into Russian interference, with committee Vice Chair Mark Warner adding that they hoped to interview Papadopoulos but "he is not often in the country."
Little was known about Papadopoulos — a young, self-described energy consultant and researcher who says he graduated from DePaul University in 2009 — when Trump revealed his name and those of his other foreign policy advisers to the Washington Post in March. The Post reported at the time that many energy experts in Washington, London, and New York hadn't heard of Papadopoulos.
A LinkedIn page for Papadopoulos says he remained with the Trump campaign until January of this year. Now, he is listed as an "Oil, gas and policy consultant" and as a member of the Cyprus-based International Presidential Business Advisory Council.
Details from the Manafort and Gates indictment
The indictment against Manfort and Gates — signed solely by Mueller — alleges that they worked from 2006 to 2015 as unregistered agents for the Ukrainian government and former Ukrainian president Viktor Yanukovych, and laundered millions of dollars that they earned in order to hide the profits from US authorities.

The payments for real estate and personal expenses detailed by prosecutors predated Manafort's time working on Trump's campaign in 2016.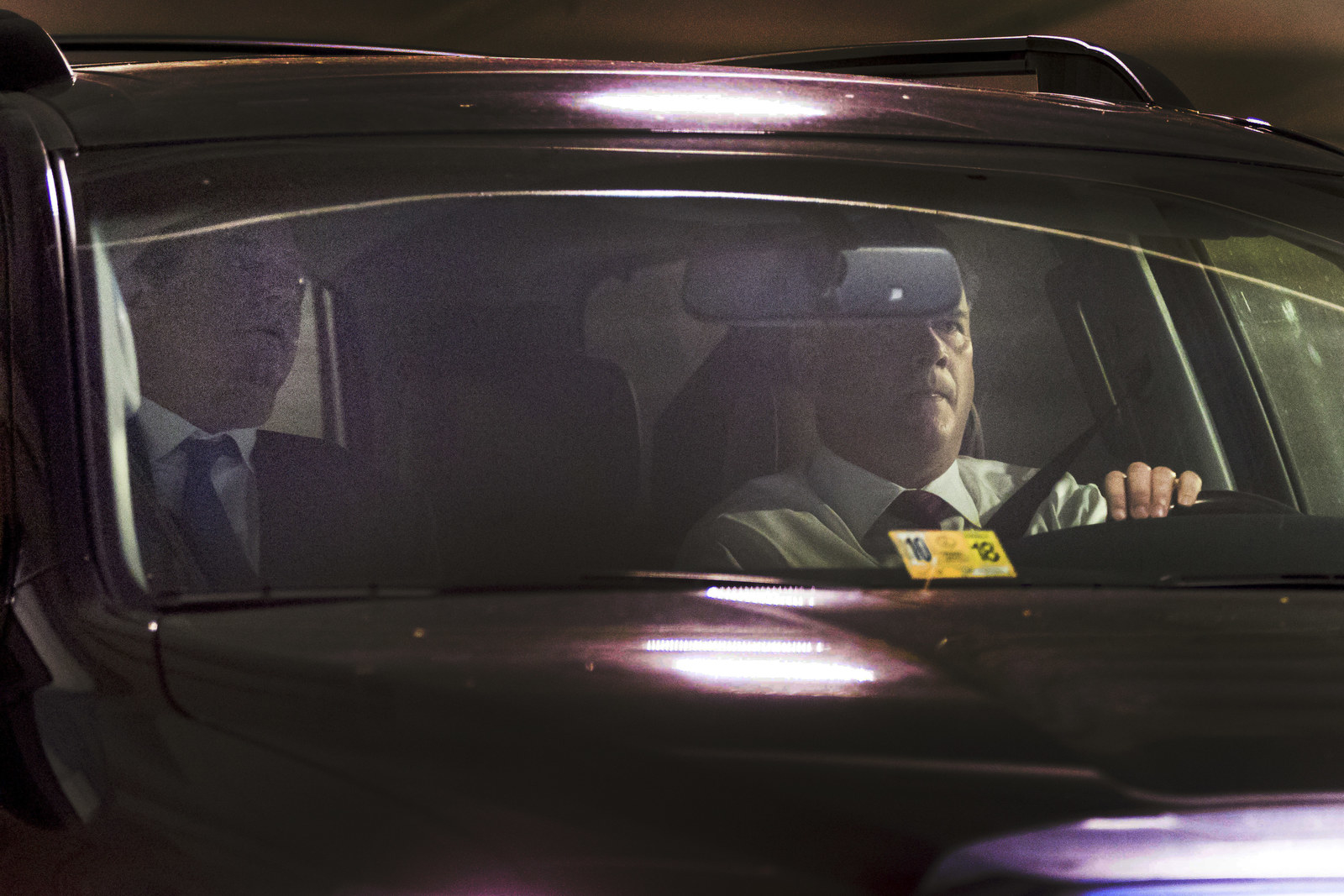 According to the indictment, the Justice Department reached out to Manafort and Gates in September 2016 in response to news reports to ask if they'd be acting as unregistered agents for foreign principals — a month after Manafort had resigned as campaign chairman.
"Manafort used his hidden overseas wealth to enjoy a lavish lifestyle in the United States, without paying taxes on that income," prosecutors alleged. "Manafort, without reporting this income to his tax preparer or the United States, spent millions of dollars on luxury goods and services for himself and his extended family through payments wired from offshore nominee accounts to United States vendors."
Manafort and Gates together face 12 felony counts, including conspiracy to launder money, being an unregistered agent of a foreign principal, violating the Foreign Agents Registration Act, making false statements, and seven counts of failure to file reports of foreign bank and financial accounts. The conspiracy charge has a maximum penalty of 20 years in prison. The failure to file reports counts have maximum penalties of 10 years in prison, and the rest of the charges carry a maximum penalty of five years in prison.
Of the $75 million that prosecutors say flowed through offshore accounts, Manafort allegedly laundered more than $18 million.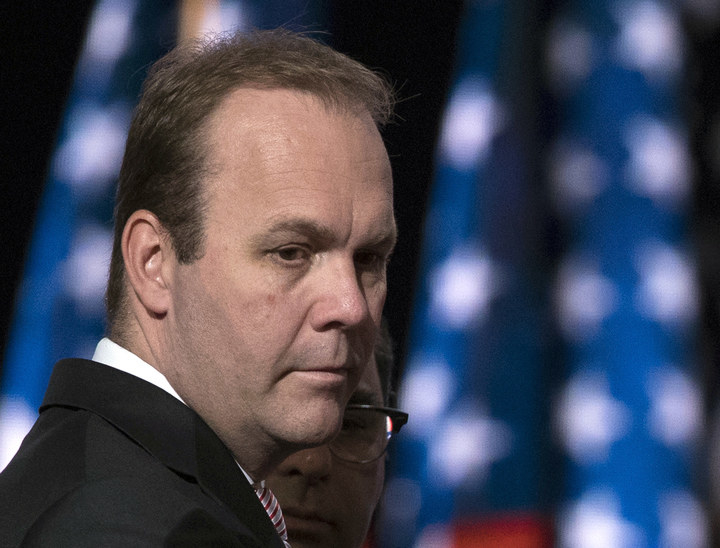 Manafort over the years wired millions of dollars to various vendors to pay for personal expenses, according to the indictment. Prosecutors detailed payments to a home improvement company, an antique rug store, clothing stores, a landscaper in the Hamptons in New York, contractors, and an art gallery. He also allegedly wired funds to buy real estate and pay for multiple Range Rovers and a Mercedes Benz.
The two are also accused of trying to hide their involvement in lobbying efforts on behalf of the Ukrainian government, directing two companies — unnamed in the indictment — to lobby members of Congress. Manafort and Gates allegedly arranged for a third-party organization to be listed as the client of those lobbying services, when in reality it was controlled by the Ukrainian government, and made false statements to the Justice Department when asked about their role in late 2016 and earlier this year.
Manafort and Gates both entered "not guilty" pleas in court on Monday.
Greg Andres, one of the lawyers on Mueller's team, said both men presented flight risks, noting their "significant" ties overseas. However, Andres said that they could be set free under certain conditions.
Manafort and Gates will be released on home confinement until their next court date on Nov. 2, which Andres said would allow some time for the lawyers to negotiate a full bail package based on a review of Manafort and Gates' assets.
In the meantime, Manafort was released on a $10 million appearance bond, meaning he owes that if he doesn't show up to court. Gates is out on a $5 million bond. Both men already surrendered their passports, according to their attorneys.
Outside the courthouse, Manafort attorney Kevin Downing said that prosecutors were using a "novel" theory to charge Manafort for failing to register as a foreign agent, and he called the allegation that Manafort used an offshore account to bring funds to the United States "ridiculous."
"President Donald Trump was correct: There is no evidence that Mr. Manafort or the Trump campaign colluded with the Russian government," Downing said.
Here's Manafort's lawyer's full statement:
Manafort's wire transfers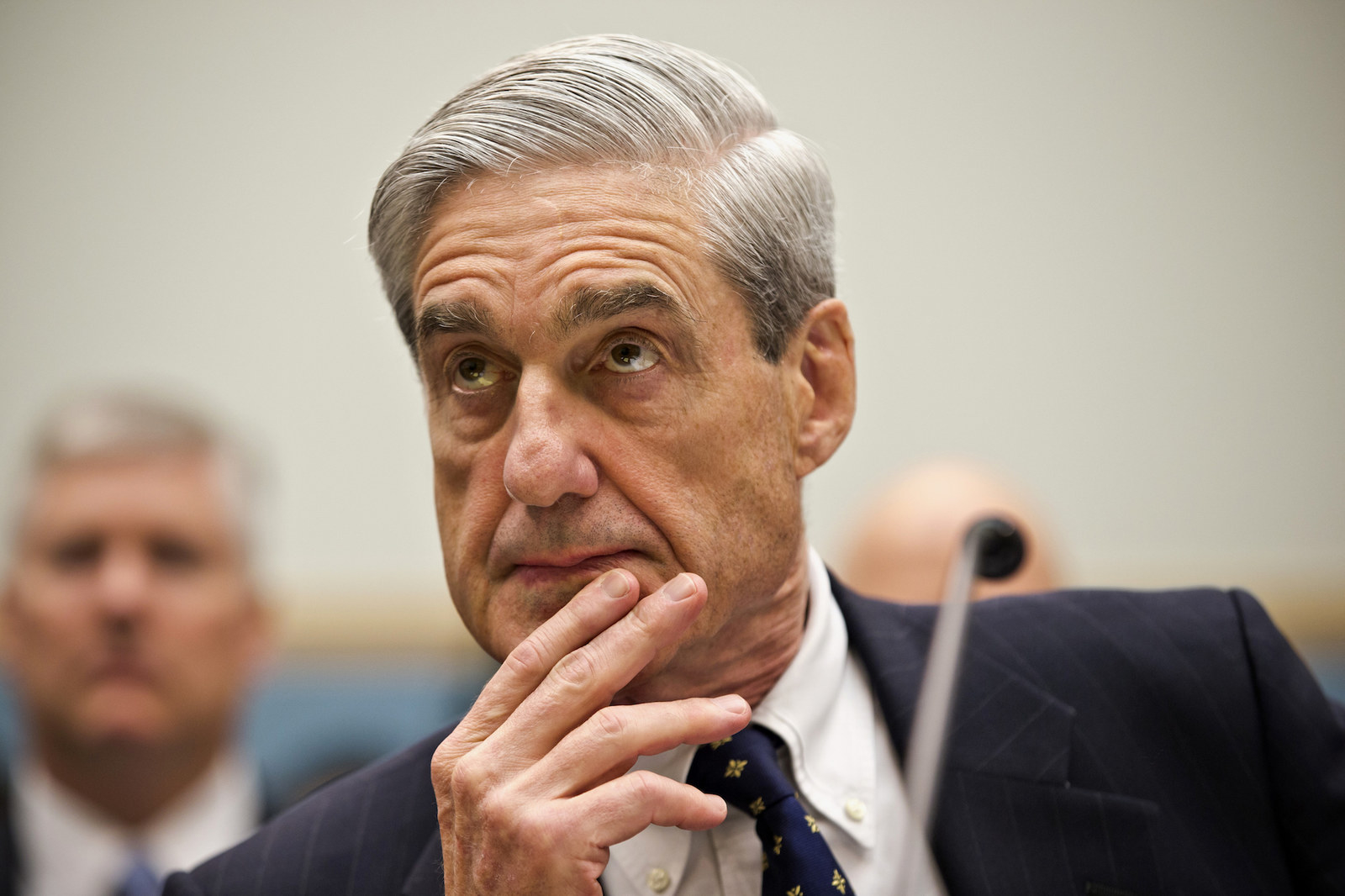 In a story published on Sunday, BuzzFeed News was the first to report on 13 wire transfers between companies associated with Manafort that were called "suspicious" by federal law enforcement officials. One of those companies is the UK-based Pompolo Ltd. — which was registered by Gates and believed to be controlled by Manafort.

Pompolo sent about $175,000 to a lighting firm called Big Picture Solutions in July 2013.
Bank officials flagged the transaction, and it was not clear what the money was to be used for. Authorities grew concerned about the wire transfer could have involved funds that were the product of public corruption.
Federal law enforcement sources said the ownership of Pompolo was unclear at the time, but that past wires from a Manafort company referenced Pompolo in the wire's text.

The company was dissolved in 2014, according to UK business records.
Gates, Manafort's longtime deputy, was forced to leave his position with Trump-backing nonprofit America First Policies in March due to his relationship with Manafort, CNN reported at the time. The exit came after reports that Manafort had sought to further Russian government interests in his work for a Russian businessman, and a source told CNN it the departure was "amicable."
With reporting by Cora Lewis in New York and Blake Montgomery in San Francisco.
CORRECTION
George Papadopoulos's name was misspelled in an earlier version of this post.