Madison Police Release Records Of Officer And Teen Involved In Fatal Shooting
On March 6, Madison, Wisconsin police Officer Matt Kenny shot and killed unarmed black teen Tony Robinson, sparking protests. On April 3, police released documents pertaining to both men.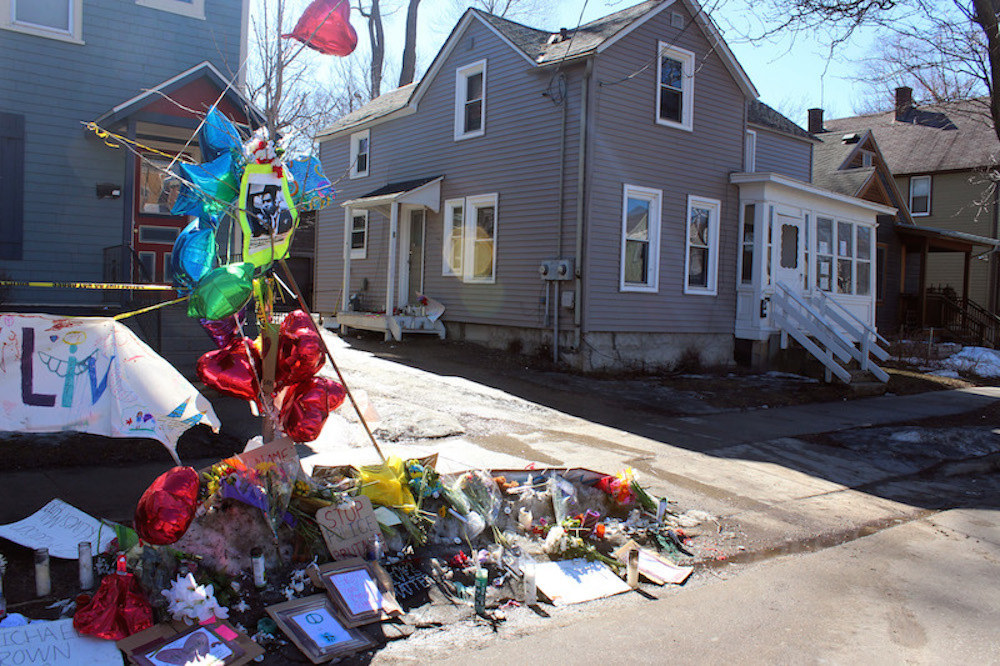 What We Know So Far
On March 6, Madison, Wisconsin, police Officer Matt Kenny shot and killed unarmed black teen Tony Robinson.
The shooting sparked protests across the city.
On April 3, police released hundreds of pages of documents pertaining to both men.
Six police reports were filed in the aftermath of the shooting, five of them for public threats never materialized, and another against a county supervisor for letting protesters into a secure building.
Kenny was involved in eight other use of force incidents dating back to 2011, but all of them were minor.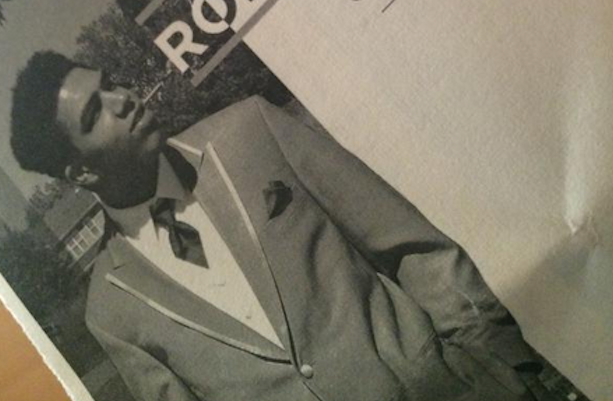 Updates
Besides the two fatal shootings that involved Officer Matt Kenny in 2007 and 2015, there were eight other calls involving use of force dating back to 2011, according to records.
Most of the incidents over that timespan appear to have been minor with no injuries, including using "compliance holds" on the hands of suspects who weren't cooperating, and shooting an injured raccoon with a bean-bag round so it could be tested for rabies.
In the first incident noted in the records, dated Aug. 12, 2011, Kenny reported arresting a man on suspicion of domestic disorderly conduct and resisting arrest.
When the suspect was put into the back of the police car, Kenny recounted in his write-up that the man "suddenly slammed his head two to three times in rapid succession, striking the left side of his head against the door frame." According to Kenny, the suspect said motivation was to make people would think Kenny had "beat" him.
On Aug. 25, 2012, Kenny reported pushing a suspect onto the hood of his patrol car when the handcuffed suspect tried to wrestle away from him.
The suspect complained of having a split lip, but Kenny noted in his report he did not see signs of an injury.
Two months later, Kenny filed another report in which a drunk suspect allegedly tried to punch him. Kenny forced the man to the ground and caused a cut on the man's eyebrow.
On Sept. 3, 2013, Kenny was called to a report of two men fighting on the street. While trying to break up the fight, Kenny reported that one of the men tried to punch him, but the officer kneed the man in the torso and knocked him to the ground.
On Sept. 14, 2013, Kenny also reported knocking another handcuffed suspect to the ground after the man tried to knee him, according to records.
Neither of the men were injured.
Six reports were filed in the aftermath of Tony Robinson's shooting, five of them were related to public threats and one was about a county supervisor who let about 100 protestors into a locked government building.
Leland Pan, a Dane County Board supervisor, turned over his access card and keys to the Madison's City-County Building to police after admitting he opened its doors to about 100 protestors.
At around midnight on March 7, Madison police said Pan entered the building through a parking garage. Moments later he opened the building's doors to let protestors inside and used his key to operate a locked-down elevator for the crowd to use.
In a letter to county executive Joe Parisi Madison, Police Chief Michael Koval said Pan's actions "put everyone's safety at risk — the protestors, police officers and every employee working in the building. This is inexcusable."
The public threats reported to police were mostly made online.
In one, a woman told police someone posted "MFKA need to shoot you 5 times in the face" after posting a story about Robinson's past conviction.
In another, Officer Rhonda Hennessey said that as she guarded the scene of the shooting, someone told her, "Wait until Anonymous gets ahold of you," referring to the online hacking group.
Hennessey reported the comment after learning that the City of Madison website may have been targeted.
Another man who posted on Facebook police should be killed later told investigators that he didn't mean it, nor did have plans to carry out an attack.
Over the past two years, police were called several times to the address where Tony Robinson was shot, records show.
The calls included disturbances and domestic disputes, but nothing out of the ordinary and Robinson was not involved in any of those previous calls.
In July 2007, Officer Matt Kenny fatally shot Russell Brandon, who was drunk, wielding an unloaded pellet gun, and had called 911 on himself, according documents released Friday.
On July 15, 2007, Kenny responded to a report of a man sitting on his front porch with a gun, threatening his neighbors.
Kenny and other Madison officers arrived at the scene to find Brandon, 49, sitting in a white chair outside his ex-wife's home holding what appeared to be a revolver.
According to the police reports, Kenny and other officers demanded that Brandon drop the gun, but he did not comply with their orders and began to raise his weapon, pointing it toward police.
Several witnesses corroborated the officers' accounts and said they heard the cops yelling at Brandon to "put it down."
One witness told police it appeared that Brandon "kind of wanted to get shot."
According to the reports, Kenny then pointed his AR-15 at Brandon and fired two rounds, fatally striking Brandon in the head.
At the time of the shooting, Brandon's ex-wife was on the phone with 911. She told the dispatcher that Brandon was drunk, that the initial emergency call about the man wielding a gun at his neighbors had come from him directly, and that his weapon was an unloaded pellet gun.
The 911 phone calls had come just one minute apart and 90 seconds before Brandon was shot. The police would later claim that there wasn't enough time between the two calls to alert the responding officers that the gun was not real and not loaded.
In May 2007, Officer Matthew Kenny left his loaded firearm in the bathroom of a restaurant for at least one hour.
The gun was left on a small set of shelves next to the toilet, which was in a single occupancy bathroom. Restaurant employees said a customer discovered the weapon. Kenny left it there while he was off-duty and later said he usually carries his firearm when not working.
Maple Bluff police responded and due to the model of the gun, they believed the weapon belonged to a police officer. They later returned it to Kenny who was "apologetic for his oversight and for the inconvenience he caused."
For this violation, Kenny was issued a letter of reprimand.
---
Reporting by Mary Ann Georgantopoulos, Mike Hayes, Alison Vingiano and Tom Namako.
Download the documents here.